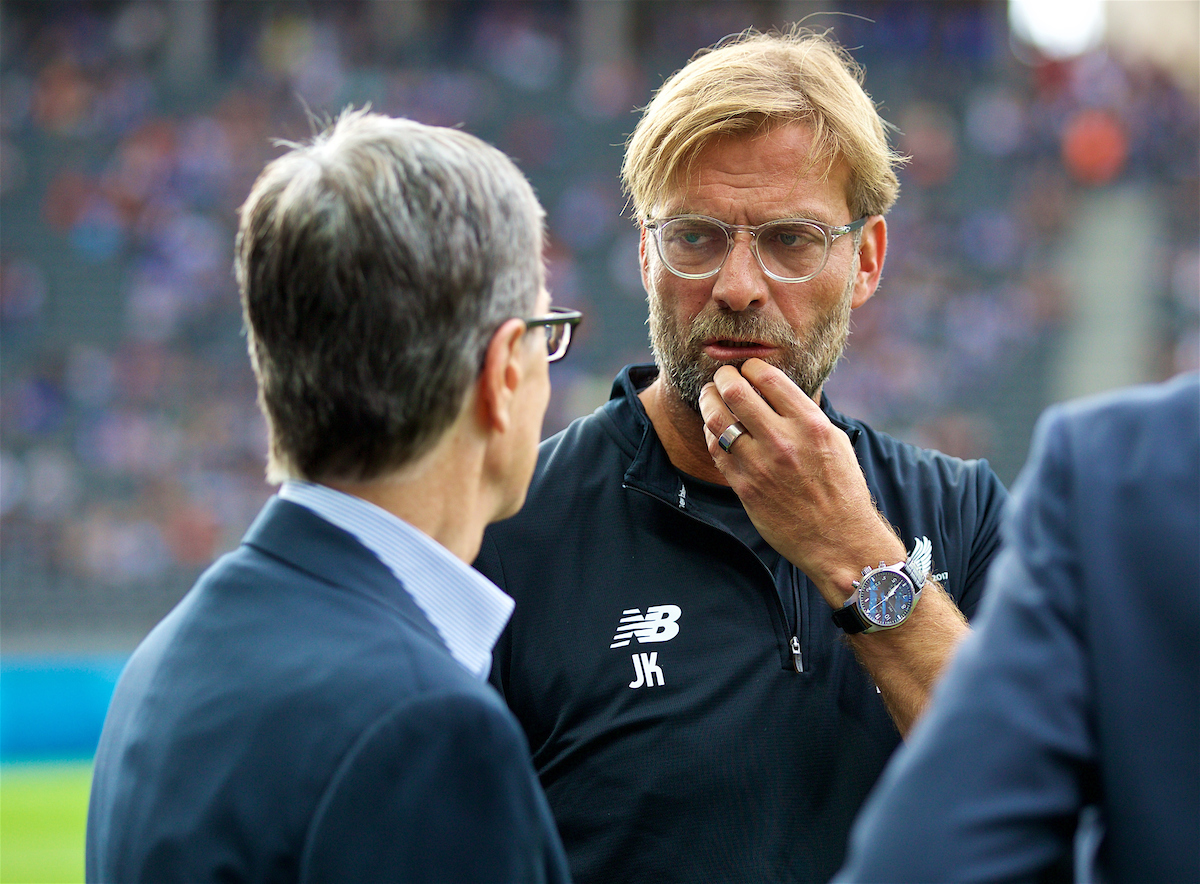 LIVERPOOL Football Club operates at its supreme best, from top to bottom, when it exerts controlled aggression in all aspects of its operations.
The lack of controlled aggression in all parts of the club, from top to bottom, is, in my view, currently the difference between us reclaiming our position as a powerhouse of English and European football, and us continuing as the nearly men.
When I think of all of my favourite Liverpool FC moments from down the years, both before my arrival in this world (which I've only ever seen though faded TV footage), and everything I've seen in person before my eyes in glorious technicolour, they all involve a display of controlled aggression by someone at the club.
The best individual performances on the pitch? Controlled aggression coursing through the veins of the men in red. Not so much aggression that the performances boiled over into chaos, but just enough aggression to exert dominance.
Picture Graeme Souness, steely eyed, towering over an opponent. We will not be beaten. I will not be beaten.
The best managerial moments? Controlled aggression during an interview or on the touchline. Not so much aggression that everyone thinks the boss has lost his mind, but just enough to show that we know how good we are and we aren't willing to let anyone stand in our way to claim what is our destiny.
Picture Bill Shankly during any of his greatest moments.
The greatest displays from any owners or executives of the club? When they stand up and show from the very top of the hierarchy that we believe that we are the best and will act accordingly. Not waiving bundles of cash around in press conferences, but signing the best player in the country without anyone hearing about it to replace one of our best players who has just departed.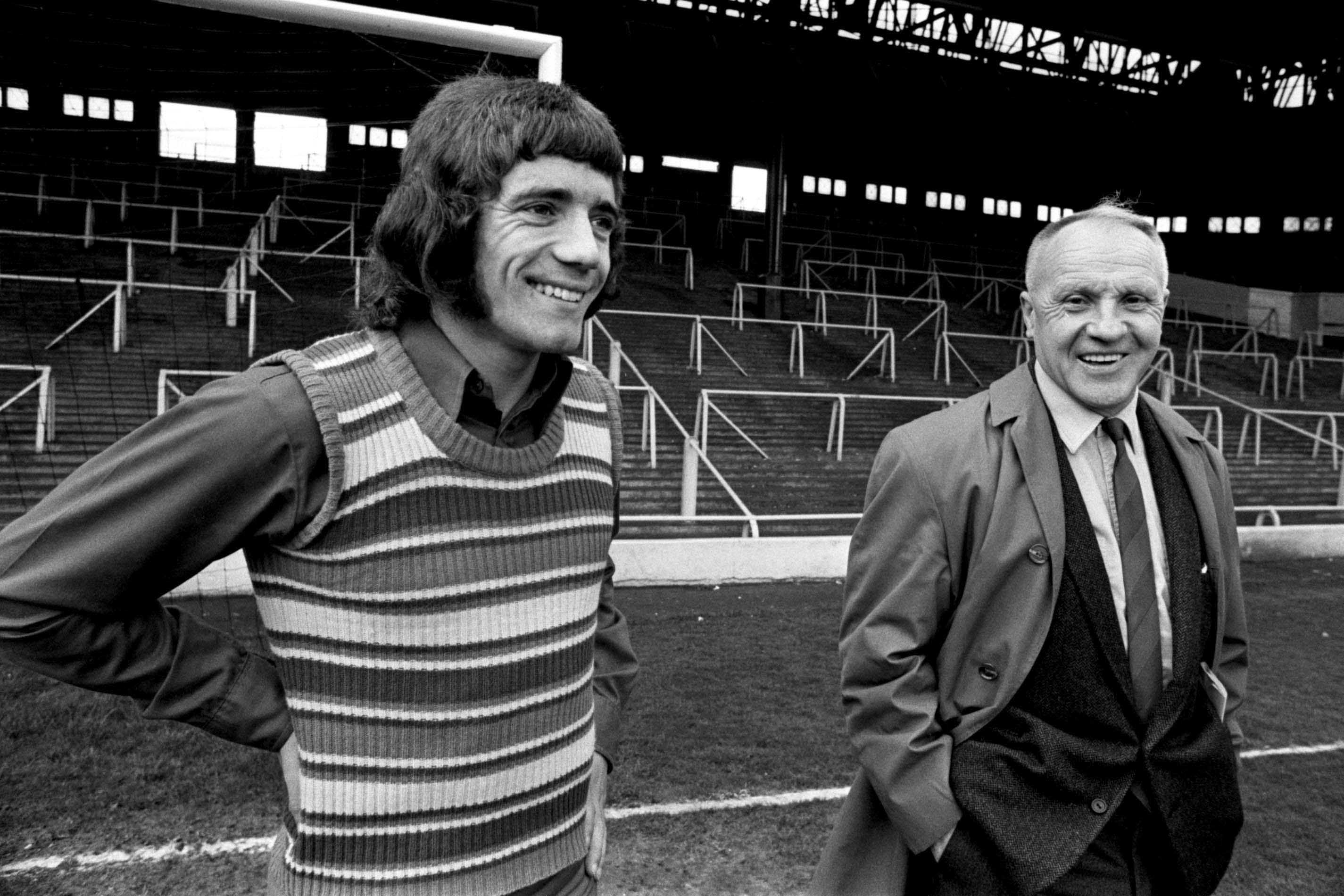 Picture Kenny Dalglish joining after Kevin Keegan left for pastures new.
Controlled aggression is in the lifeblood of this football club.
Controlled aggression is the balance between being a mild-mannered, nice club which everyone likes and an arsehole of a club which everyone hates.
Controlled aggression is where respect is bred.
I have in the past and will continue, for the moment at least, to defend both our ownership group and the football management team. As far as both go, they are in the upper echelons of what exists in football worldwide. Are either of them the best available? No. Are either of them easy to upgrade on? No. Does that mean we shouldn't always be looking to upgrade? Again, no. We should always want to improve, in every aspect of the club, if improvements are available.
It is abundantly clear that the club has progressed on and off the pitch under the ownership of Fenway Sports Group, and it cannot be denied that we have a better and more consistent football team under Jürgen Klopp than we had in the short term before he arrived, save for one beautiful season in 2013-14 which, in hindsight, was, sadly, an anomaly when looking back over our recent history.
But my concern for both the owners and the management team now is that what is and will continue to hold the club back from reaching the very pinnacle of the game again is a failure to embrace controlled aggression throughout the club.
That lack of controlled aggression comes from the leaders of the enterprise.
Look around at any other supremely successful business or initiative you can think of. I can almost guarantee that there will be a leader showing controlled aggression. Either a team of people or one individual who steadfastly refuses to be beaten or to accept second best, with their philosophy running through the organisation inspiring everyone else to follow their lead.
Think of our current team and its players. All at their very best when playing with controlled aggression all over the pitch. Emre Can, Jordan Henderson, Roberto Firmino, Dejan Lovren. All capable of phenomenal performances when playing with controlled aggression. Not charging wildly and aimlessly around the pitch, and not accepting the other team's ability to blunt our weapons, but calmly and aggressively imposing their will on the game. Looking their opponents in the eye with that Souness-like glare of steel and letting them know, in no uncertain terms, that they are inferior to the men in red.
And what of Klopp? At his very best when leading his players to play in that way. Not accepting sub-par behaviour off the pitch by a senior pro, being cutthroat when the moment dictates. Aggressive. Controlled. Dominant.
Even for those who dislike FSG with a passion, think of John Henry steadfastly refusing to sell Luis Suarez to Arsenal. Not making promises he can't keep like other owners, and not bending to the pressure exerted by the player or another club. Looking his opponent in the eye and letting him know, in no uncertain terms, that we are Liverpool and this will not be tolerated.
We have, as far as I can see, now decided to swap that steely determination for a desire to be liked. For a desire to build team spirit by being nice to our own footballers and to build relationships with other clubs by being nice to them and theirs.
But where that is in danger of leaving us is as the nice guy at the party. The people who nobody really dislikes but nobody really loves. When you ask people what they think of us, they say we're a really nice guy.
Nice. I've always feared the word. I've always hated the thought of people describing me as just a nice guy. I'd rather be loved by some and hated by others. I'd rather be remembered as someone who was relentless and never stopped trying until the game was over. One more drink. One more song. One more hour. Never give them an inch. You won't always win but at least you can say you stuck to your principles, looked the opponent in the eye and asked them did they want it enough. Did they want it more than you.
I am starting to worry about how much we want it now. I'm starting to worry that FSG want to win, but not if it means upsetting Klopp. I'm a little concerned that Klopp wants to win, but not if it means upsetting the lads he coaches on a daily basis because that's not how he operates. I'm starting to worry that while we might be able to sign Virgil van Dijk because of that philosophy, we also won't stand in his way when he gets fed up with watching teammates being sold and decides to jump ship himself.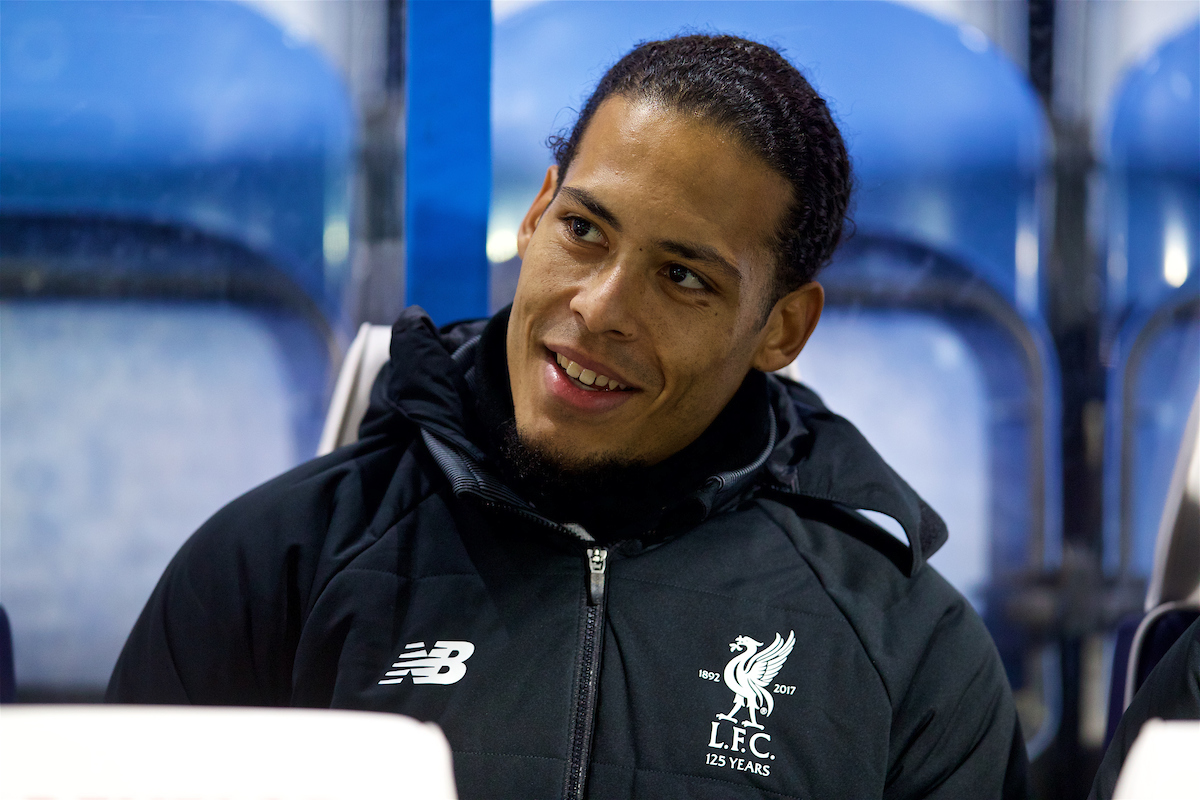 By the time you read this we might well have signed another player in an act of controlled aggression that I'm not expecting, but the very fact that I'm not expecting it speaks volumes.
From the top to the bottom of the club, we have stopped behaving on a consistent basis like a club that believes it is the best. Why else would we allow Barcelona to take one of our best players in the January transfer window but fail to convince RB Leipzig to release a player early to us who we have already bought. We were told that the German side are just really difficult to negotiate with, so it couldn't be done.
Really? How is that possible? A German side with barely any history of note is more difficult to negotiate with than Liverpool Football Club? It's easier for Barcelona to take one of Liverpool's star players than it is for Liverpool to move forward the transfer of a player the selling club has already agreed to sell?
The reality is it could be done, as it has been by Barcelona, but we weren't willing to do what it took at either end of that transfer triangle to ensure that Liverpool remained the dominant force. We wanted to be nice to our footballer and nice to another team and its footballer.
We are all a result of our environments. We are all millions of little events and a series of big events that have come together to create the way we think and the way we act. It's no different for Klopp and Henry. The Andy Carroll experience still has an impact on the way FSG signs players, and Steven Caulker's signing still has an impact on how Jurgen behaves in January. But there's a balance between not repeating the same mistakes over and over again, and learning from those mistakes without being afraid of making another.
Of most concern to me, though, is the impact the lack of controlled aggression throughout the club has on the players on the pitch. Think of any team in any business around the world. Think of leaders who are telling their employees to be the best versions of themselves in every aspect of their day-to-day work, while simultaneously showing none of the same determination themselves.
It simply doesn't work.
I heard a great line a couple of years ago about raising children, which was that kids don't do what you say, they do what you do. It's true, and it's the same with employees or any scenario in which there is a leader trying to influence the behaviour of others around them. If you don't believe me, try training a dog to do something you say while you're simultaneously contradicting your words with your actions. I promise it's your actions that will win.
Most underachieving companies will have owners and leaders blaming employees for poor performance, without looking at themselves and realising that their employees simply mirror them. There's a reason for sayings such as "lead by example" lasting the test of time.
It doesn't take much for morale in any team to dip, and it certainly doesn't take much in any aspect of life for self doubt to creep in where once there was none. Imagine in the company you work for how you'd feel if you were repeatedly told that the target of the firm was to be the best, but the actions of the leaders suggested otherwise. How quickly would you lose faith in what you were being told?
I think it's time that Liverpool Football Club stopped trying to be everyone's friend, and remembered what all of the great football institutions have been built on over the years.
It's time that we started acting like Liverpool of old rather than a pale imitation of our former selves.
I preferred it when half of the people loved us and half of the people hated us, but they all had no option but to respect us.
That's the Liverpool Football Club I was brought up to love, and that's the one that will lead us back to the promised land.
"Having someone like Jurgen Klopp is nice for FSG because it's nice for their pockets." 👀

🗣 Subscribe and listen to our latest 'Gutter' show, where we discuss Liverpool's latest transfer rumours here 👉 pic.twitter.com/p1gP51O2q1

— The Anfield Wrap (@TheAnfieldWrap) 25 January 2018
Recent Posts:
[rpfc_recent_posts_from_category meta="true"]
Pics: David Rawcliffe-Propaganda Photo
Like The Anfield Wrap on Facebook