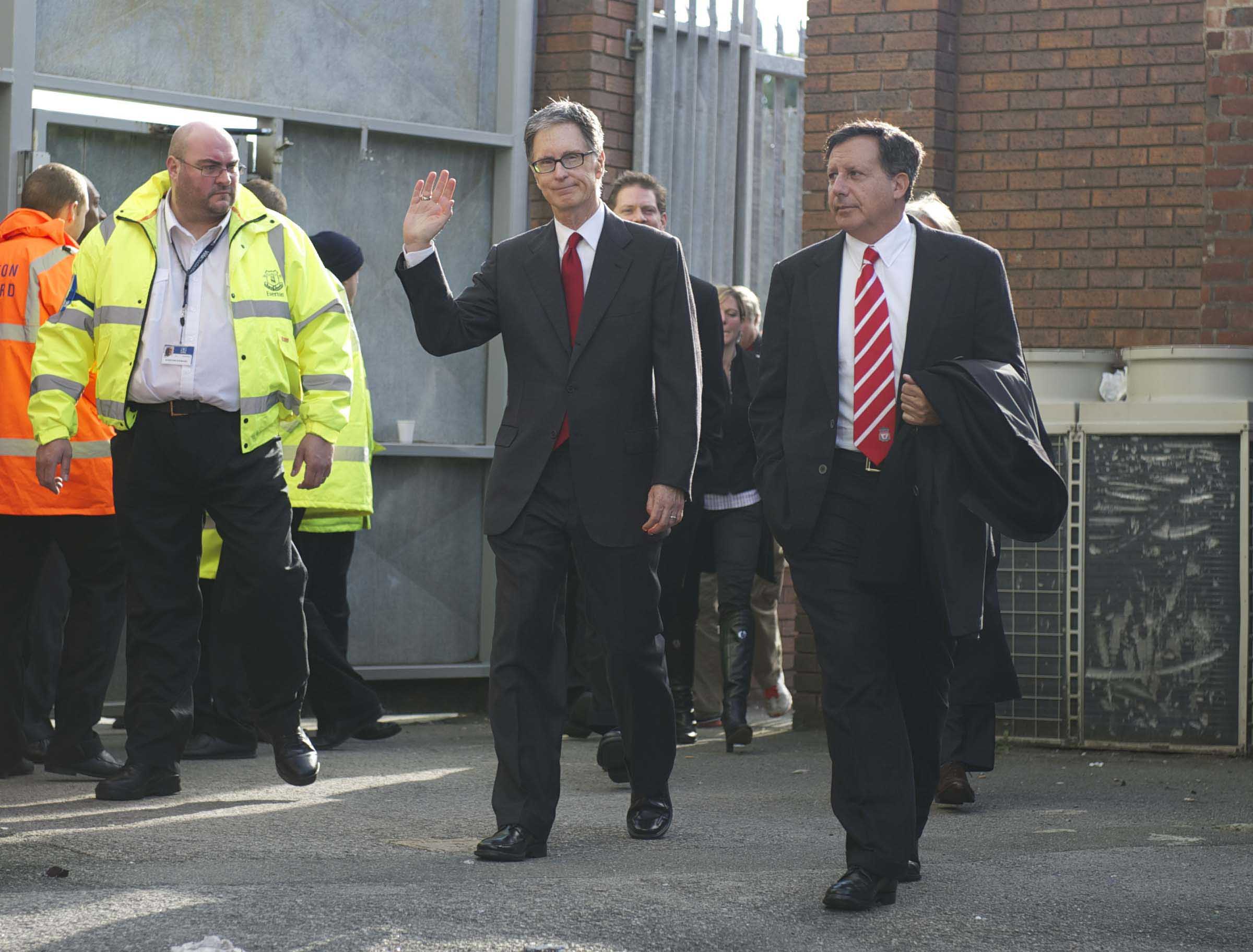 OCTOBER 17, 2010. What a time to be alive.
Mediocre Liverpool managed by a mediocre manager resided in the relegation zone — floundering in an unthinkable 19th place in the Premier League with just six points won from eight games played.
A depressing figure of four was already in the league table's lost column in the row reserved for the Reds. And all this before the clocks had turned back to Greenwich Mean Time.
The country was yet to experience Halloween but Liverpool was already stuck in a nightmare.
Losing to Blackpool at Anfield was bad enough, a dark day of a dark time when a bleak manager spoke of a bleak outlook. "There are 31 games left but when you are in the relegation zone you are in a relegation battle," Roy Hodgson said.
Hardly the rallying cry you would expect before Liverpool crossed the park but The Reds should never need raising to do battle with The Blues.
And that's what made it worse. The meek surrender from too many on enemy turf that day. Derby victories should never ever come easy, yet the 2-0 win for Everton at Goodison Park was exactly that.
The ever-dour David Moyes had a spring in his step and a smile on his face post-match. Hodgson, meanwhile, when he wasn't doing battle with Scandinavian journalists, was spitting out superlatives that only the swivel-eyed could stomach.
https://www.youtube.com/watch?v=rN_qtlt_eI4
"I refuse to sit here and accept that we were outplayed or in any way inferior," Hodgson told an assembled media throng that could barely contain its amazement at the personal propaganda campaign playing out before them.
"That is as good as I have seen a Liverpool team play under my management."
Inside Goodison, writers were chuckling into their hands. Outside, fans were seething and shaking fists.
The imposter's words fooled nobody. Yet it was an all too familiar feeling. What had happened to our club? Liverpool were desperate and dysfunctional – it was the worst start to a season in more than 50 years and people were explaining it away.
There was no fun to be had from going the games then. It was dark and depressing. While once we talked only of goals, glory and trips abroad, then it was dodgy deals, debt, leveraged buy-outs and the brink of bankruptcy.
Gallows humour ruled and in-match arguments between fans were common.
Liverpool had been floundering for some time — the wrong people holding power; individuals who cared little for the club making key decisions.
That desperate Derby day was the first time John W. Henry watched Liverpool in the flesh; the club's first competitive match under the ownership of New England Sports Ventures.
Liverpool as he found it was a club without a trophy for four years. A club torn apart by lies and broken promises under Tom Hicks and George Gillett. And a club in need of major surgery — on the pitch and off it.
Just 48 hours or so before defeat at Goodison Park, NESV's £300million takeover had been confirmed, Hicks and Gillett's torturous grip finally loosened, finger by finger, despite continued legal threats.
A jubilant but shy-looking Henry was snapped emerging from a London lawyers clenching a fist and quoted as saying: "It's too early to say what we're going to do, but obviously we're here to win and we'll do whatever is necessary."
Into the seventh year of ownership by what is now known as Fenway Sports Group, the Holy Grail — the league title — is still only a dream. Liverpool are 70-1 to win the Premier League in 2016-17 following a dismal downturn in form. A 27-year wait for number 19 makes everything hurt more. It's become an obsession.
As I wrote here, many supporters see that as the one and only benchmark. Everything else is noise. Old mantras are applied to modern football regardless of circumstance. "Liverpool Football Club exists to win trophies."
THE FACTS
In the Premier League, Liverpool have finished 6th, 8th, 7th, 2nd, 6th and 8th since Henry spoke of "returning the club to greatness on and off the field for the long-term" in October 2010.
After a promising start, another season of disappointment beckons. The Reds are currently fifth in the Premier League, 13 points behind leaders Chelsea.
Away from what was once regarded as "the bread and butter", Liverpool have won just one trophy under FSG — The League Cup in 2012.
Four different managers — Hodgson, Kenny Dalglish, Brendan Rodgers and Jürgen Klopp — have sat in the gaffer's seat during their time as owners.
Liverpool have also lost three finals: FA Cup 2012, League Cup 2016 and the Europa League 2016.
OPINIONS
They are the facts. It's the opinions that are raging right now.
Some can be considered reactionary — there was certainly much less talk of FSG's suitability and ambition as owners when Liverpool were flying high in the Premier League in November.
But there is also concern, and that has been there throughout. Not all of it is born of recent frustrations.
It's difficult to analyse and discuss in many ways. Read around, on social media, in forums, and you'll see very distinct camps when it comes to opinions on FSG.
The extremes range from fans making one-man protests outside the training ground and producing 'FSG Out' merchandise, to those that steadfastly believe John W Henry, Tom Werner and Mike Gordon have got absolutely nothing wrong and can take Liverpool back to the very top.
Both have flaws for my money and perhaps the truth lies somewhere in-between.
Among the extreme anti-FSG camp, language like "parasites" and "vultures" doesn't really wash given what has come before at Liverpool FC.
A year ago this week, in the aftermath of a 77th-minute walk-out by thousands of fans at the Liverpool v Sunderland game, Henry, Chairman Tom Werner and President Mike Gordon issued a statement to Liverpool supporters.
First apologising for the 2016-17 ticket pricing plan which prompted the protest, it went on: "The three of us have been particularly troubled by the perception that we don't care about our supporters, that we are greedy, and that we are attempting to extract personal profits at the club's expense.
"Quite the opposite is true. From our first days as owners we have understood that serving as custodians of this incredible institution is a distinct privilege and as such, we have been driven solely by the desire to return LFC to the pinnacle of football. In the world of modern football, growing the club in a sustainable way is essential to realising this objective.
"To that end, we have never taken a single penny out of the football club. Instead we have injected vast sums of our own money to improve the playing squad and modernise LFC's infrastructure — exemplified by the £120million advance from FSG to build the new Main Stand."
The statement is of course grandiose and framed for effect but the facts within are hard to ignore. If they're falsehoods they will forever be held against them. Not just in football, but in business too. FSG may be a lot of things but compared to Hicks and Gillett, or to the Glazers down the road, these are owners that could most definitely be worse. They also undoubtedly could be better. But what is the ideal? For those advocating they are ousted (without any credible suggestions of how to do so) who are the owners they want in their place?
When Liverpool was up for grabs and on the market, it was moneyed foreign businessmen that came knocking to buy. There wasn't a dyed-in-the-wool Scouser who loves the Reds sitting on a fortune ready to bankroll the club. There isn't now either. Any new owner will likely seek bigger and better commercial deals, talk money language, reference 'brands' and 'projects' and everything else that rankles the traditionalists. It's not something I enjoy. It's also not something I can do anything about. It is what it is.
Liverpool's previous owners loaded debt onto the club to the point where interest payments reached £110,000 a day. The worst manager in the history of the club was appointed at the expense of a European Cup-winning one. Hicks and Gillett publicly fell out with other. People in suits wandered around the club sucking the life out of it. Millions of pounds of the club's money were wasted on stadium designs that never made it past a drawing board. And that's only the half of it.
When all that was happening a tiny minority of Liverpool's worldwide support mobilised to try to force change and highlight the damage being done. The majority of fans turned the other way and wondered what all the fuss was about.
One result of those times though was that supporters have remained both vigilant and suspicious of the current owners. Everything is assessed; everything considered. Everything watched and everything read. There's a feeling FSG can do more — that they don't have the burning ambition for the club that fans do; that they are looking for a shortcut that doesn't exist. But there isn't a popular uprising to remove them from power. There isn't a perceived danger. The club's very future isn't in jeopardy. Liverpool can be better under this regime. And, perhaps crucially, there isn't an alternative waiting in the wings.
Henry's emails from 2010 — in the public domain via US court records — when he describes acquiring Liverpool FC for the debt as "stealing this franchise" will always jolt to fans. It's business language, money talk — it's not how a fan would describe a club they love.
But it's also reality. These are the type of people that run clubs in the Premier League. Henry was having a conversation with fellow members of an investment company. He was hardly going to discuss Hodgson's prehistoric tactics, was he?
To those hash-tagging the life out of #FSGOut right now, genuine question: What do you want 'in'? If Liverpool was officially put up for the sale tomorrow, who is buying it? Another investment group? Another businessman from far afield? China?
It won't be the fans that's for sure. Whoever came in would face many of the same challenges as FSG do:
• The Financial Fair Play rules (and no, they're not being ignored by Chelsea and Manchester City)
• The fact that Liverpool are fifth in England in terms of money (and ninth in the world).
• The fact that hands are tied in many aspects of bringing money in – ticket prices can't be raised, sponsors aren't queuing up to name stands, the corporate offer – and demand – isn't the same as London (have you seen the Emirates?)
It's easy to scoff at the above, write it off as an excuse, to call people 'FSG apologists' and jump back on Twitter's carousel of crap. If I'm an 'apologist' for writing this, sound — I'm just a match-going supporter of 27 years that wants Liverpool to win every football match they play in. If there's a way to help to make that happen sometime soon, let me know. I'm all ears.
That aside, the above points clearly matter. It won't be easy for Liverpool to win the league under any owner. That doesn't mean give up. That doesn't mean accept your lot. But there is a place for context and realism. Liverpool can't afford Paul Pogba. Whoever the owner is. Manchester United can.
Ultimately, when FSG do sell up — and at some point they will — the likelihood is they will make a significant return on their investment. The club will be worth more money than when they bought it. It will have a bigger ground, a better manager and the books will be in a much healthier state.
Is that enough? For us supporters, no. Of course not. We want Liverpool competing at the very top of the game. Challenging for titles. Competing in the Champions League. And those are the standards we should demand.
Liverpool have qualified for the Champions League just once under FSG's reign after finishing second in 2013-4. In the six seasons that preceded their takeover Liverpool qualified for it four times.
So is it that simple? That black and white? Good then, bad now? That measurable in football terms?
Because take the 2008-9 season as an example. Liverpool was owned by Hicks and Gillett. The manager was Rafa Benitez. The owners had already revealed their hand in regards of hating each other, debts were mounting and the chief executive, Rick Parry, left his job in the February of that season.
Yet Liverpool were brilliant regardless. Battering the Mancs, mauling Madrid. Loads of goals scored. Very few conceded. An amazing side with an amazing spine that lost only two games all season in the league, clocked up 86 points, and still didn't win the bloody thing. Imagine they had. Imagine ousting owners that had overseen Liverpool finally winning the league again…
Brendan Rodgers nearly did it, too. With FSG in the boardroom. Dress it how you like, but like 2008-09, that side played some of the best football we've watched in recent history. It was balls out by the manager. It was almost perfect by the players. Earlier this season, we were saying the same about Klopp's team.
It can't be ignored that from February 2007 to October 2010, the club was being torched from within. The pieces needed to be picked up and put back together and those tasked with doing it — Henry, Werner, Gordon and the likes — knew nothing of the charred shell they inherited. They had to learn and admitted as much.
Have they got things wrong? Should they have done things differently? It's easy to say yes on both counts. But is it uniform incompetence? Does everything they touch turn to shit? Or is it just frustration that Liverpool haven't achieved more?
Would the same arguments be arriving from the same people if we had won a penalty shoot out against Manchester City in the League Cup final a year ago? Or if we'd triumphed in Basel in May? Neither is beyond the realms of reality.
That there isn't a universal view out there about FSG from Liverpool fans suggests it's the nearly-but-not-quite that causes so much of the problem. That you can see how just a little bit more here and there could make such a difference is the frustration. Almost every aspect of their reign has a 'this' and a 'yeah, but what about this?' about it.
Take the Main Stand. To my mind, as someone who has previously sat for a number of seasons in both the Main Stand and The Paddock, it's a huge improvement. The facilities, the accessibility, the actual number of seats obviously, the way it looks — all of it's an upgrade. Anfield is bigger and better than the ageing stadium that welcomed us not long ago. But is it enough? Shouldn't Liverpool FC — 18 League Championships and five European Cups Liverpool FC — be aiming higher and pushing for more?
Anfield – with a capacity of 54,074 – currently ranks fifth among English club grounds size-wise, lagging behind Manchester United, Arsenal, West Ham and Manchester City.
From 2018, Spurs will have a 61,000-seater ground, by 2021 Chelsea aim to have a 60,000-seater stadium and there are murmurs Manchester United have investigated extending Old Trafford further, too.
Clubs up and down the country have known for years that they have outgrown their homes. And Liverpool were no different.
On October 7, 2010 then Liverpool chairman Martin Broughton confirmed in The Liverpool Echo that the New England Sports Venture (NESV) company had pledged to build a 60,000-plus stadium for Liverpool.
Broughton said: "There's definitely a commitment to invest in a stadium and we will finish up with a 60,000-plus seater stadium. Where they haven't finalised their view is whether that should be the new stadium or whether there are still opportunities to build at Anfield itself."
So far, still short. Significantly so. Outline planning permission for phase two of Anfield development, the Anfield Road stand, remains in place. Unlike the Main Stand with its huge corporate offer, this was said to be for predominantly general admission tickets.
The expiration date of the outline planning permission is September 2017. The club must submit further details by then to trigger a window until 2019 to actually carry out the work. So far, so silent.
From the very start there was no real commitment to this stage of potential development. And now it appears increasingly unlikely to happen. In September, Henry said: "I don't know if there is a next step because ticket prices are an issue in England. That may foreclose further expansion. We'll have to see."
Quite what the 'seeing' involves isn't clear. Soon to be departing CEO Ian Ayre was equally non-committal in an interview with FC Business Magazine, stating: "The way we managed the Main Stand expansion was great and we will continue in a similar vein to be cautious and not promise anything until we are ready to deliver.
"We will come along with planning if and when we have the right design and economic model. Once we have these parts in place, we will let people know."
Letting people know is another of FSG's problems. After initial positive signs of genuine engagement with supporters, and promises to "do a lot of listening", the shutters appear to be well and truly up right now.
Appearances from Liverpool FC's Principal Owner, Chairman Tom Werner or FSG President Mike Gordon at Anfield are rare. Interviews are even rarer. Communication is minimal. It might be their way. It might be their personalities. But this is something fans are immersed in. And silence breed the madness.
Ironically, it was the stadium issue that led Liverpool to seek new owners in the first place back in the days of David Moores.
Former Liverpool chairman Moores and the then chief executive Parry had concluded that Anfield could not be expanded beyond 55,000. And in 2002 they instead sought planning permission for a new stadium in Stanley Park.
A new owner was sought to help fund the construction. And so ownership passed to Hicks and Gillett and later to Henry and Werner.
Recognising the importance of the stadium issue back in 2010, Henry said: "We have to listen, learn, talk to the community, talk to the council, talk with the supporters. But the biggest issue of all is really what makes the most sense for Liverpool, long term."
Six-and-a-half years on, does it make sense for Liverpool long term to potentially only have the seventh biggest club stadium in the country? A great demand for tickets remains. Accessibility at Anfield, particularly for younger fans without the requisite income for full-price tickets, is still an issue.
A circular debate spins and spins on local supporters versus the out-of-towners; on the regular match-goer versus the experience-hunting 'Premier League' fan. Why not cater from them all as far as is possible?
And yet the "solution" so far is one Liverpool could have built in the 1990s minus the lost millions, the drama and the upheaval. Anfield is better than it was. It's heralded as a sign of progress. But if some fans now ask if FSG could have been more ambitious is that unfair? Particularly when the owners are keeping schtum on the Anfield Road stand plans.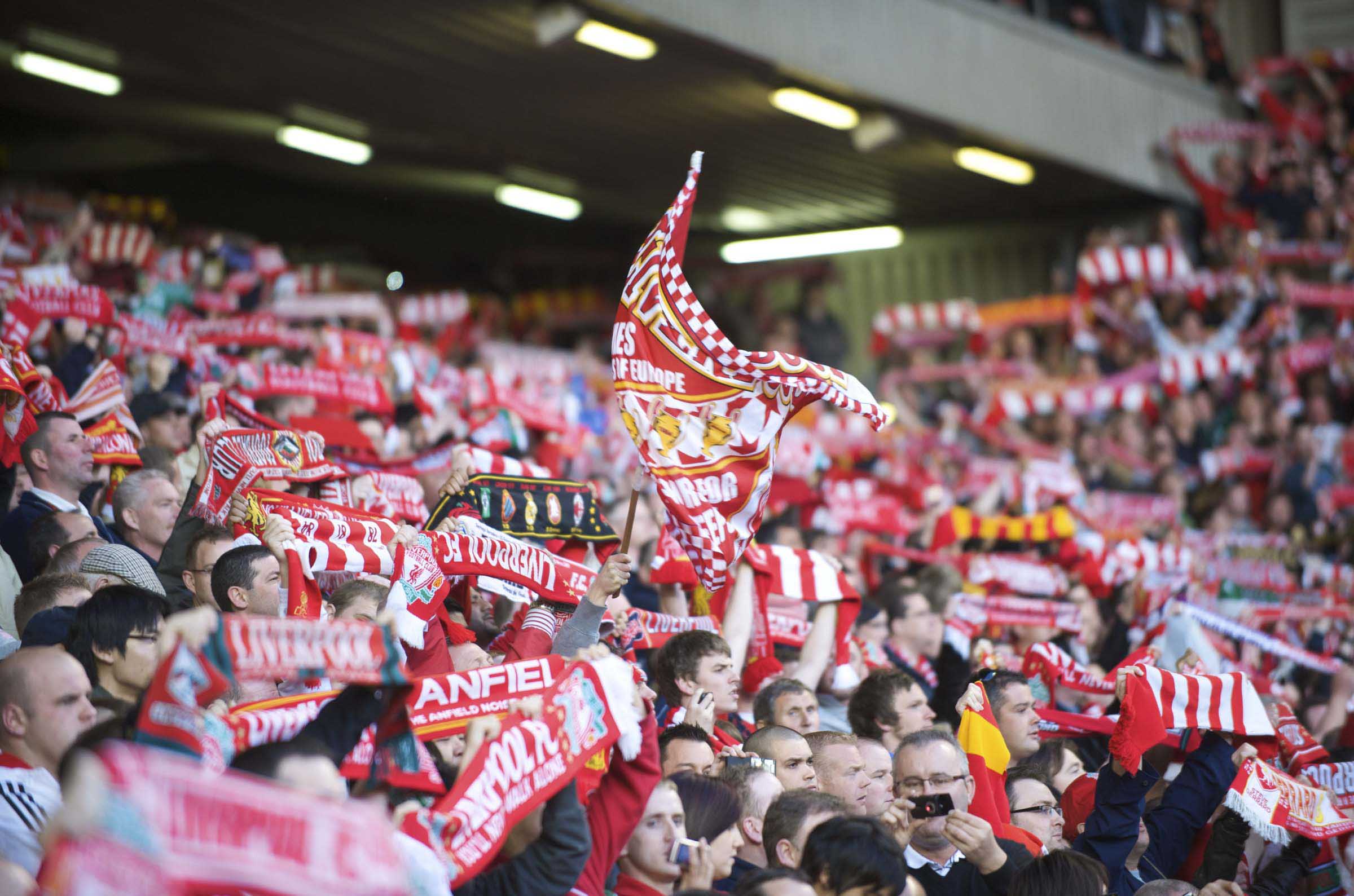 The same applies with transfers, wages and every aspect of FSG's running of Liverpool FC. The evidence of their work is obvious. But could it be better? Here though, it is less definitive. The wider world can never truly know how hard Liverpool try to bring in more players in any given window. Are links genuine? Is the club terrible at negotiating? Was it just paper talk?
If the manager says they tried but failed to lure new players — and in the case of the most recent window he did — then you can choose to believe him, or choose to speculate; with theories including lowballing, Michael Edwards' competence as a sporting director (another who never does interviews) or just no real desire to do business. It's area of grey, yet so many analyse it with such certainty.
What we do know is who Liverpool have actually bought and sold. Again, if we wind back to the very start of their reign, Henry was up front about the plans. "I don't have 'Sheikh' in front of my name," he said in October 2010. "When we spend a dollar, it has to be wisely. We can't afford contracts that do not make long-term sense. We have to be smart, bold, aggressive."
Have they?
Where Henry thought there was a gap to exploit was Financial Fair Play. He thought Liverpool was undercooked in terms of incoming revenue and that with the right expertise they could increase that. That has happened. Liverpool's revenues have increased. But so have those of the other clubs that perennially compete for the major honours. FFP hasn't been the game-changer Henry predicted.
He also said: "We know there is a very powerful fan base for Liverpool in Asia. We are not embarrassed to say we want to exploit that."
Again, Liverpool have tried their best — pre-season tours, tailored websites, social media and content, the international academy… But every other 'big club' is doing it, too. And they're still spending. Still winning. Still competing. And still making life difficult for Liverpool to muscle in for the big prizes.
By all reliable accounts, Liverpool has the fifth highest turnover in the league, the fifth highest wage bill. And in the league Liverpool are currently… Yep.
NET SPEND
Which brings us to the never-ending net spend debate. It was one The Observer joined at the end of January (pre-deadline day), the Sunday newspaper featuring an article about the net spend (the figure you get when comparing transfer ins v transfer outs) of the current Premier League sides in the last five seasons.
The research detailed figures as follows:
Manchester City: –£426.5m
Manchester United: –£397.6m
Arsenal: –£210.7m
Liverpool: –£144.6m
West Ham: –£138.6m
Chelsea: –£132.7m
Sunderland: –£93.5m
Watford: –£92.4m
Stoke City: –£79.2m
Everton: –£79.2m
Spurs were way down The Observer's list, showing a negative net spend of only –£7.1m.
That Liverpool made a profit in the summer transfer window (+£3.14m according to The Observer's figures) has been much quoted in recent times. The four seasons before (15/16: -£30.64m, 14/15: –£44.34m, 13/14: -£21.68m, 12/13: £51.13m) less so.
Since Klopp arrived at Liverpool in October 15, around £67m has been spent on players with around £85m recouped (figures from LFCHistory.net for that one).
By Klopp's own admission the squad is too thin right now, as recent results have proved. "We need players, our players plus a few new faces," he said. But Klopp also told of the aforementioned problems recruiting in the January window.
"It is not that we don't want to bring players in," he explained. "We do. But the thing is, the players we want because we think they help us, the clubs don't sell.
"It is not about money in this situation, it is the winter transfer window. Clubs are saying 'No, we have half a year to go, we cannot find another player like this, we prefer to take money in the summer than a few pounds more in the winter than whatever'.
"So it is pretty easy. You see the situation. It's tight, it's close, we know that. But if the right decision is not possible in signing the right player then you cannot make the wrong transfer."
It's clear Liverpool have ended up short on quality numbers at a crucial point in the season but was the club wrong to accept good money for Christian Benteke (£32m), Jordon Ibe (£15m) or Joe Allen (£13m)?
If any of those players had stayed the 'making a profit in the transfer window' point would be redundant. Yet would Liverpool be 100 per cent better off with unsuitable, unwanted or demotivated players?
The Reds need to recruit, recruit well and recruit in numbers, this summer. Will they? Right now nobody knows. But they have before under FSG. And last summer's sales will help.
Dalglish was at the helm in his second spell as manager for 16 months. In that time Liverpool signed 11 players for the first-team squad, including Luis Suarez (£22.8m), Andy Carroll (a club record £35m), Stewart Downing (£18.5m) and Jordan Henderson £16m.
Major outs included Fernando Torres (£50m), Raul Meireles (£12m) and Ryan Babel (£5.8m).
Brendan Rodgers, FSG's great hope, got three years and took Liverpool within a whisker of the title with the Reds producing some fantastic football to watch during that 2013-14 title challenge.
He welcomed 33 new players to Liverpool (two on loan, three free transfers) with the major buys including Christian Benteke (£32.5m), Roberto Firmino (£29m), Adam Lallana (£25m), Dejan Lovren (£20m), Lazar Markovic (£19.8m), Mario Balotelli (£16m), Mamadou Sakho (£15m), Joe Allen (£15m), Daniel Sturridge (£12m), Nathaniel Clyne (£12.5m), Alberto Moreno (£12m), Fabio Borini (£10.5m) and Divock Origi (£10m). (The full list is here).
The major departures included Suarez (£65m), Raheem Sterling (£49m), Carroll (£15m), Borini (£10m), Alberto Aquilani (£7m), Jonjo Shelvey (£6m) and Downing (£6m). Full list here.
Suarez and Sterling — who both unequivocally wanted to leave the club — are still held up by many as being examples of profiteering, or being a 'selling club' (or both) yet it's hard to see what the club could have done differently in either situation outside of the obvious "replace them better than we did" answer.
Klopp, in 16 months as Liverpool manager, has been conservative with the chequebook so far and it is perhaps that fact as much as anything that has sparked the latest wave of fury bound for Boston. The dream under Hicks and Gillett at one stage was a club simply standing on its own feet — spending the money it had earned. When that doesn't happen, ambition questions are asked.
Only Sadio Mane (£30m) and Georginio Wijnaldum (£23m) can be classed as 'big' buys among the six (no one is counting Caulker or Manninger) arrivals during his time.
Joel Matip was captured on a free, Loris Karius (£4.7m) and Ragnar Klavan (£4.2m) are cheap Bundesliga buys and Marko Grujic (£5.1m) was always a purchase for the future.
So what about the here and now, right?
Whether it was Klopp, his coaches, Edwards, FSG or everyone all together, there has been an overestimation of the ability of the current squad and underestimation of the rigours of the season. With hindsight, we know that now. But hindsight gives everyone 20-20 vision.
The recent run has dragged everyone down — one win in 10 has even the most positive fans reaching for the Domestos.
Now Liverpool must again pick up the pieces and salvage a season that still could and should top five out of the six league finishes under this ownership. In the context of the season, it will considered a failure when the title seemed to be in reach. In context of recent seasons? It could at least rank above average.
In spectacular Groundhog Day fashion, reports have also suggested this week that Klopp will be "backed" in the summer. That of course has the world-weary cynics moaning and groaning.
That wasn't from John W. Henry of course. He's told us many times that he prefers to deliver rather than promise. Perhaps now is the time to do both. Promise to deliver. It would be lovely to hear what the plan is.
"It's about competing at the highest level in the world's largest sport for us, that's why we are here," said Henry in 2010. Two years on, Tom Werner, talking after the sacking of Damien Comolli, said: "We feel we are a club that needs to be perceived as the strongest club in football and we want to get there.
"I would say we certainly have the resources to compete with anybody in football."
For men so sold on facts and figures, statistics and evidence, they surely both know that so far, bar the outlier of a season, that simply hasn't been the case.
Luring Klopp to Liverpool made a statement. It said we mean business. It united a fractious support. But it's still a fanbase scarred. It's still wary. It still doubts. These aren't the dark days of 2010. Nowhere near, nothing like. Far from. We're at the right end of the table with a world-class manager in place for starters.
But the recent run has been hard to take. We've been nearly but not quite, again, and context and calmness is required from all parties. It's often easier said than done. It means a lot all this.
But, regardless, a big summer surely beckons for FSG now. Smart, bold, aggressive. Do whatever is necessary.
They were Henry's own words. Now to deliver.
YOUR VIEWS
https://twitter.com/TheAnfieldWrap/status/828918600748630016
The Good
@TheAnfieldWrap they've delivered a top class manager & stadium, it takes time to build a top class team – stay patient & believe.

— Roger Curlett (@r0gthed0dge) 7 February 2017
@TheAnfieldWrap v. similar to their stewardship of the Red Sox. Titles will come. (And they will spend this summer, guaranteed.)

— Mike Anton (@mdotanton) 7 February 2017
The Bad
@TheAnfieldWrap Only one league cup and one top 4 finish. These are the things that really matter and they have fallen way short

— John Gibbons (@johngibbonsblog) February 7, 2017
@TheAnfieldWrap FSG still think they can win 'smart', constantly looking for an edge that doesn't exist, they talk big but lack conviction.

— Andy Heaton (@Andrew_Heaton) 7 February 2017
The errr?
able to compete with other clubs.

— Martin Turner (@Turner_LFC) 7 February 2017
@TheAnfieldWrap (2/2) – Strategically conservative, decreasing dialogue with supporters and lack of transparency.

— David Webber (@DrDaveWebber) 7 February 2017
@TheAnfieldWrap Sensible owners who've stabilised the club. It feels like they are priming us for acquisition, not for a title charge #LFC

— Jamie Holme (@JamieHolme) 7 February 2017
And The Ugly
@TheAnfieldWrap dreadful. Employing a model that can't work. Sell to buy, value obsessed, unwilling/unable to compete💷. Interested in 💷not🏆

— James Cutler (@cutz10) 7 February 2017
@TheAnfieldWrap FSG sell the atmosphere around the globe while systematically destroying what made it special simultaneously.

— Chris Carrington (@Carrot1983) 7 February 2017
Recent Posts:
[rpfc_recent_posts_from_category meta="true"]
Pics: David Rawcliffe-Propaganda Photo
Like The Anfield Wrap on Facebook