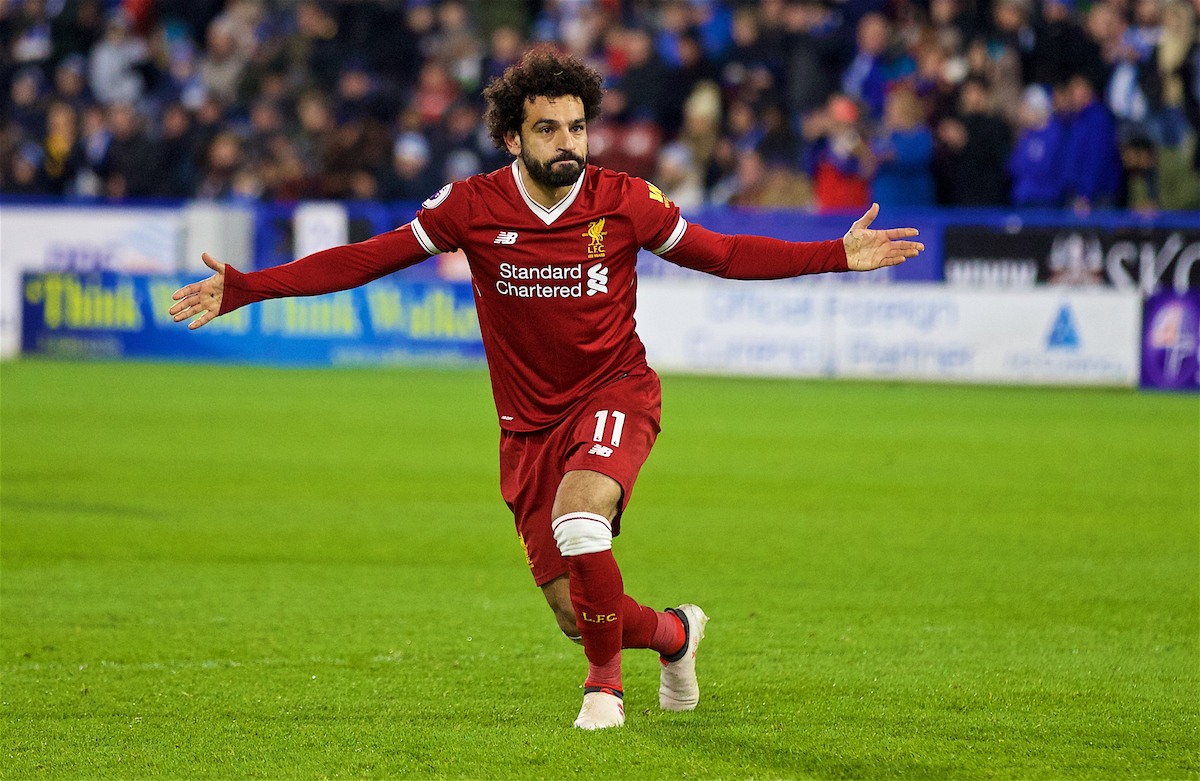 I'M not a million miles away from jibbing this footy business, to be honest.
I saw something on Sunday morning that has shook me to my core, made me realign my priorities and basically realise that nothing really matters anymore.
I was in a hotel, weren't I? One of them with a buffet breakfast included. I stumble in to the lobby/dining room which was chocker; when I say chocker, I mean, like the Sarengeti when every prick decides to go and have a drink from the same pond at the same time.
I find Neil Atkinson, who is nearly drowning in a vat of beans and then clock it. Focus on it. Agog with it; transfixed. A relatively well-presented, European gentleman was eating two croissants off a plate with a knife and fork. For clarity's sake, they weren't the ones with any cream or shit in on or about them, they were bonafide, bone-dry fucking croissants, no jam, no icing sugar, no nothing.
He was there for absolutely ages. I ate a brekkie, went the shop, felt sick, felt better and he was still there, flaking away at them, picking up each crumb on the back of the knife (yes, the knife) and placing it in his mouth. No one batted an eye, like this shit is acceptable. If this is what Europe has become mate, get me on that Brexit highway. These liberal motherfuckers have wrecked it for everyone.
In light of that, I couldn't give a shit about The Reds result on Saturday or our transfer business so far this month. What's the point? So what The Reds are selling all our best players and replacing them with fellas whose knees have been rebuilt by the A Team out of a couple of cotton wheels.
So what we aren't in the FA Cup no more, or won't be getting a lovely day on the ale in Wembley. So what Manchester City treat the loss of one of their many attacking threats for six weeks as an evil that leads to them blerting £60 million nicker all over Leicester's face in exchange for their best player, while The Reds' squad could be decimated by a flesh-eating parasite and we wouldn't even turn the lights on in Melwood to let the Sky Sports' deadline day fella have a cup of tea while all our transfer committee were at home having a bath.
So fucking what, mate. I've just seen some fella eating a croissant with a fucking knife and fork, the sicko. Life will never be the same again.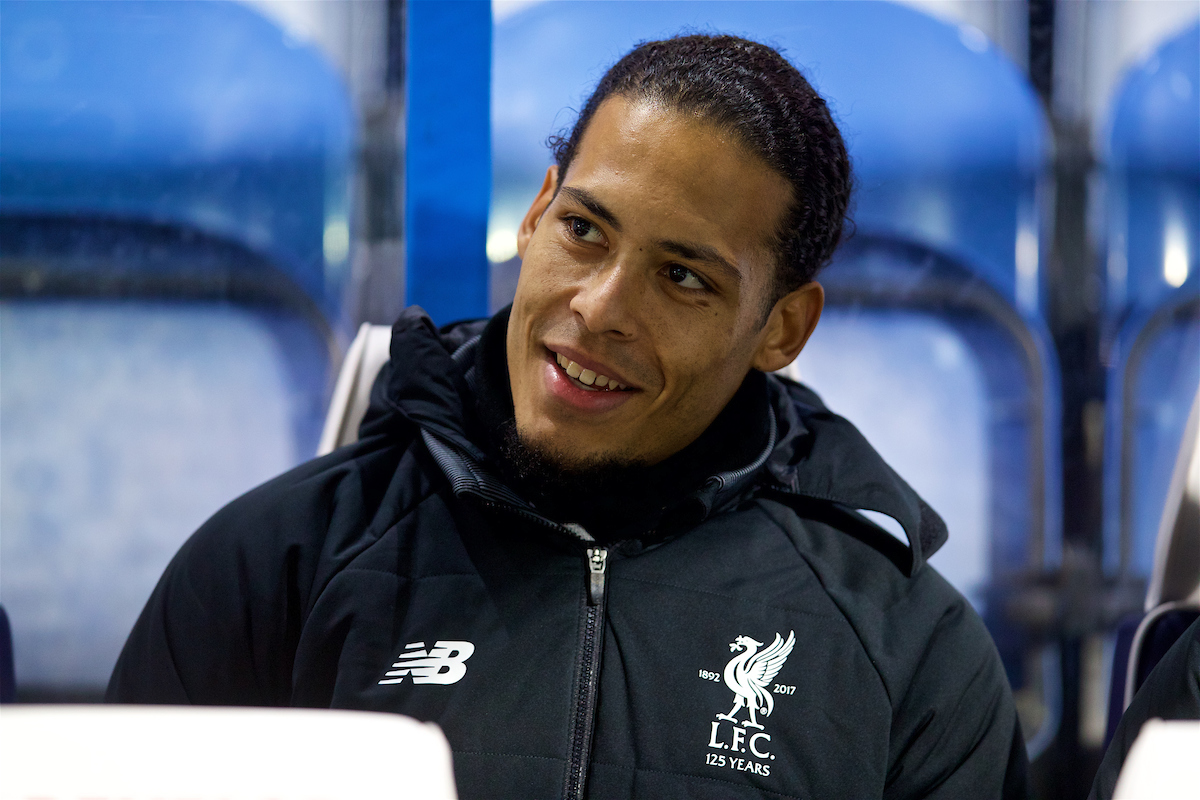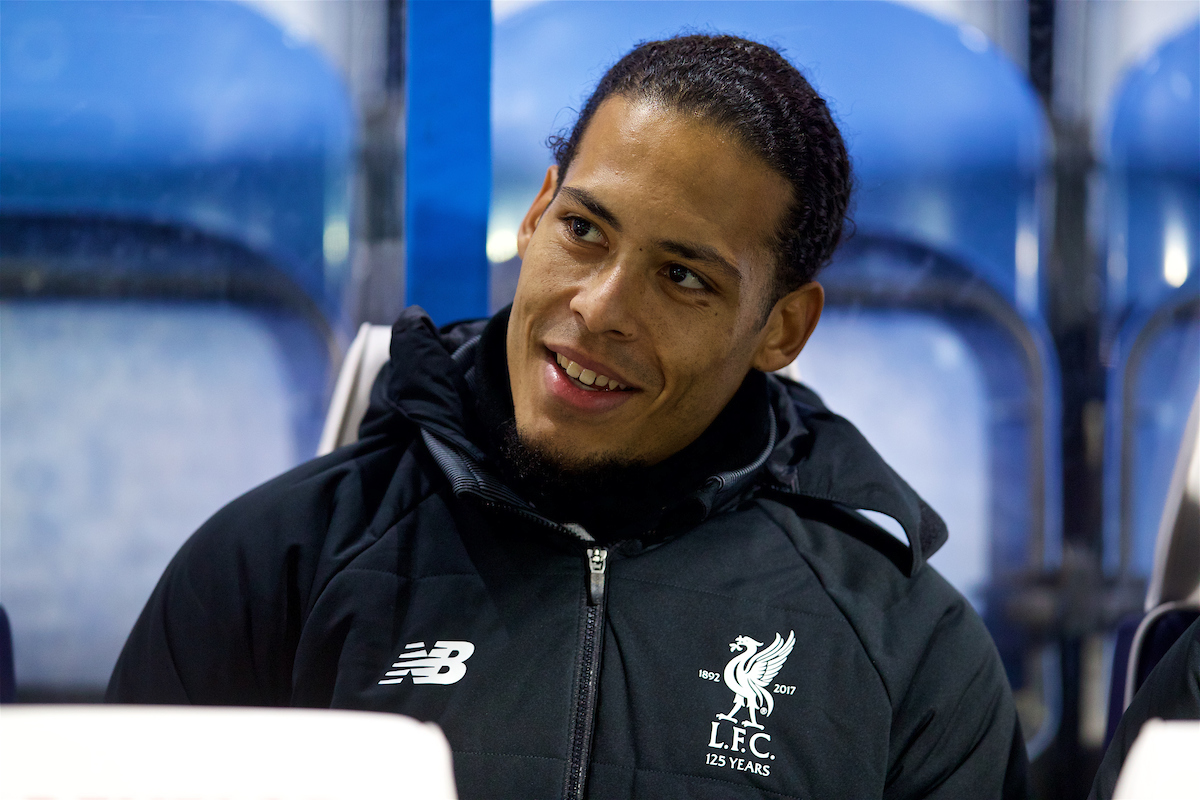 Loris Karius: 6
Had a belter flap at a clearance in the first few minutes when he had all day. Probably knew it would lead to a chance six touches later as opposed to him just being a massive big flapping shit. In fairness, he made a decent save when Joe Gomez got sucked under the ball, again.
Saying that mate, if that had gone through him we would have had definitive proof of paranormal activity live on the telly there and we would all have spent the rest of our days watching Ghost and trying to commandeer Whoopie Goldberg's body so we could give him a good volleying all over Instagram.
Had a lovely watch of their freekick past his post and combined it with a look of sheer panic. Probably knew it was going wide as opposed to him just being a massive big flapping shit. In fairness, out of his box really well to effectively start the move that ends with the second goal. Quite liked it when he kicked it out and then called Degsy Lovren a bellend.
Joe Gomez: 7
Thought he played well, offering a lot more protection than Trent Alexander-Arnold in what was effectively a three at the back. A little unlucky for their early chance, in hindsight, as someone should be tracing the runner and their lad who won the header is massive. Great block late on when everyone played musical statues for a bit.
Joel Matip: 6
Got his massive white boots on again which on second thoughts may well be two sinks. Did alright. Sinked one right out for a throw in midway through the second half, then plonked a belter big Ideal Standard right in the way when we went a bit shit for 10 minutes before the pen.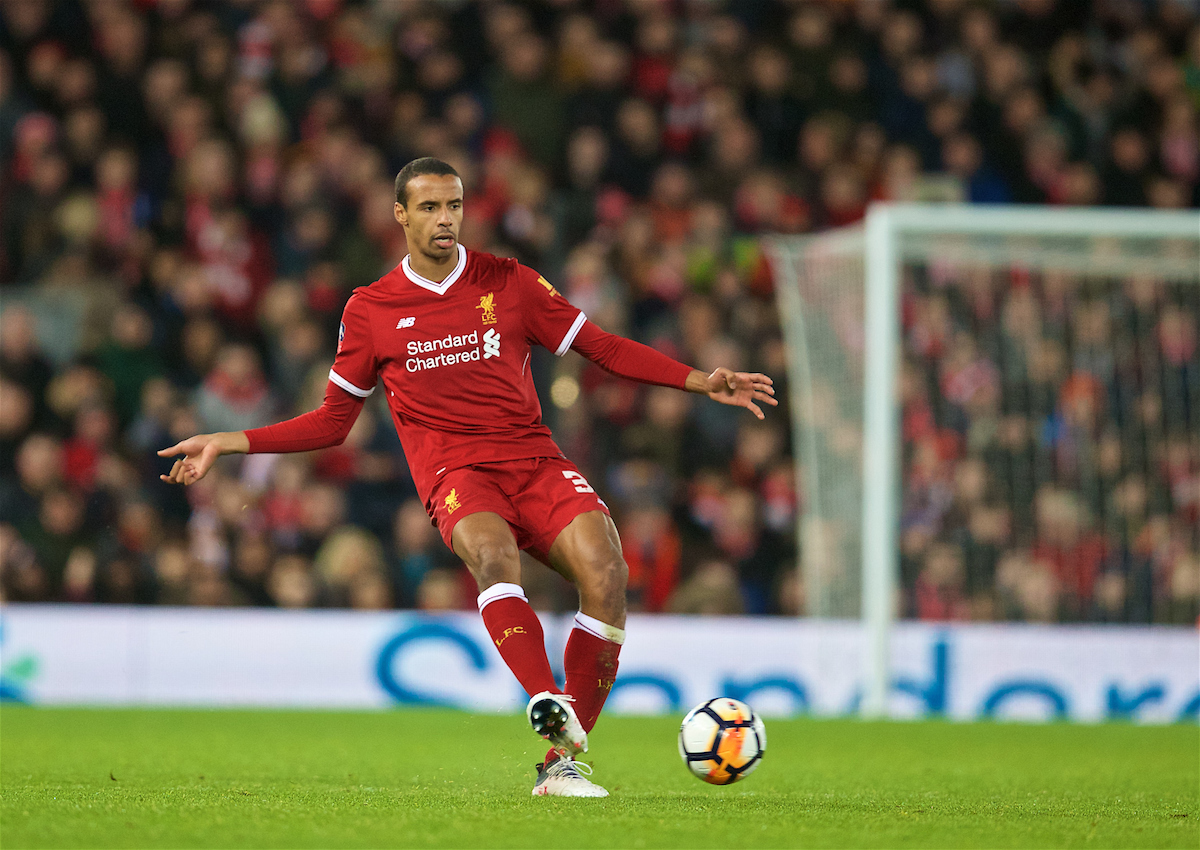 Degsi Lov: 8
Good aggression early doors from Degsy, on the front foot, always. Pisses you off because he is excellent when he is like this. Like a dangerous dog, though. You never know when he is going to snap and bite your arm off. Had a muzzle on today.
Andy Robertson: 6
Must love defending goalkicks mate, 'cause he is always lashing it over their bar. In fairness, he only did that once so as mildly amusing observations go that is pretty shit, all told. Offered boss width all day long in effectively left mid.
James Milner: 7
Thought he was great in fairness. Pressed well, showed well, kept the ball well. Well in. Keeps coming back to life when you think he is finished.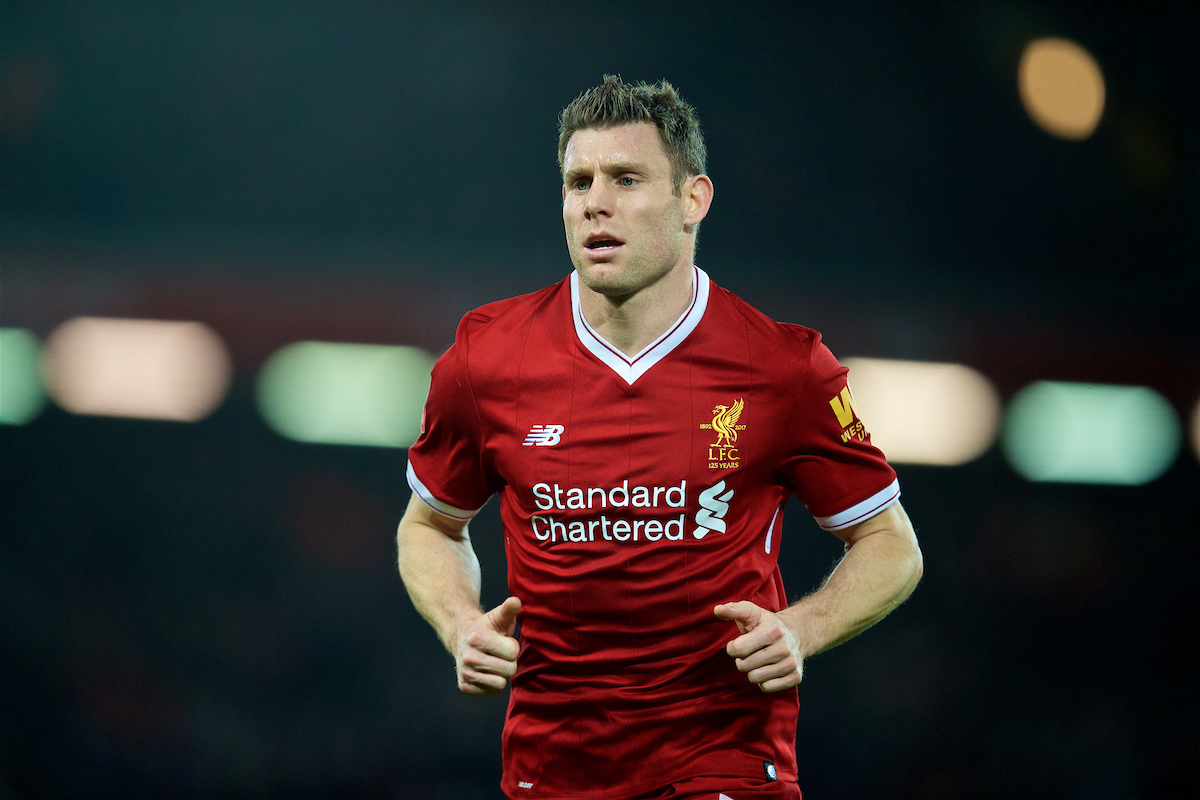 Jordan Henderson: 7
Thought he offered great positional play and kept the ball well. Sometimes, when The Reds don't click, you need more. When our shape works he looks a vital cog.
Emre Can: 9
Scored a belter. Ran around like a massive big, dead fast fridge bossing the right side of the pitch. Thought he was great in that he freed up Mo Salah to move a bit further inside to try and find space.
Seems to be playing like he is torn between leaving and staying, with a foot in either camp; like he is stood on one of them tourist attractions on a border somewhere where you can hop between France and Switzerland or wherever. Two great balls in for the Sadio Mane headers.
Perhaps he is the best right midfielder in the world and this is what the contract debacle is all about. All a big positional misunderstanding.
Sadio Mane: 7
Struggled first half in the sense that he looked like he has got someone else's feet taped to the bottom of his legs and subsequently couldn't feel his feet to pass it or control it, which, when you think about it is fairly reasonable seen as he weren't wearing them.
Saying that, I thought his positional play and attempted link-up stuff was much better. Great touch for Bobby Firmino's goal. Great movement for both diving headers. Was definitely wearing his own head but couldn't score with either effort.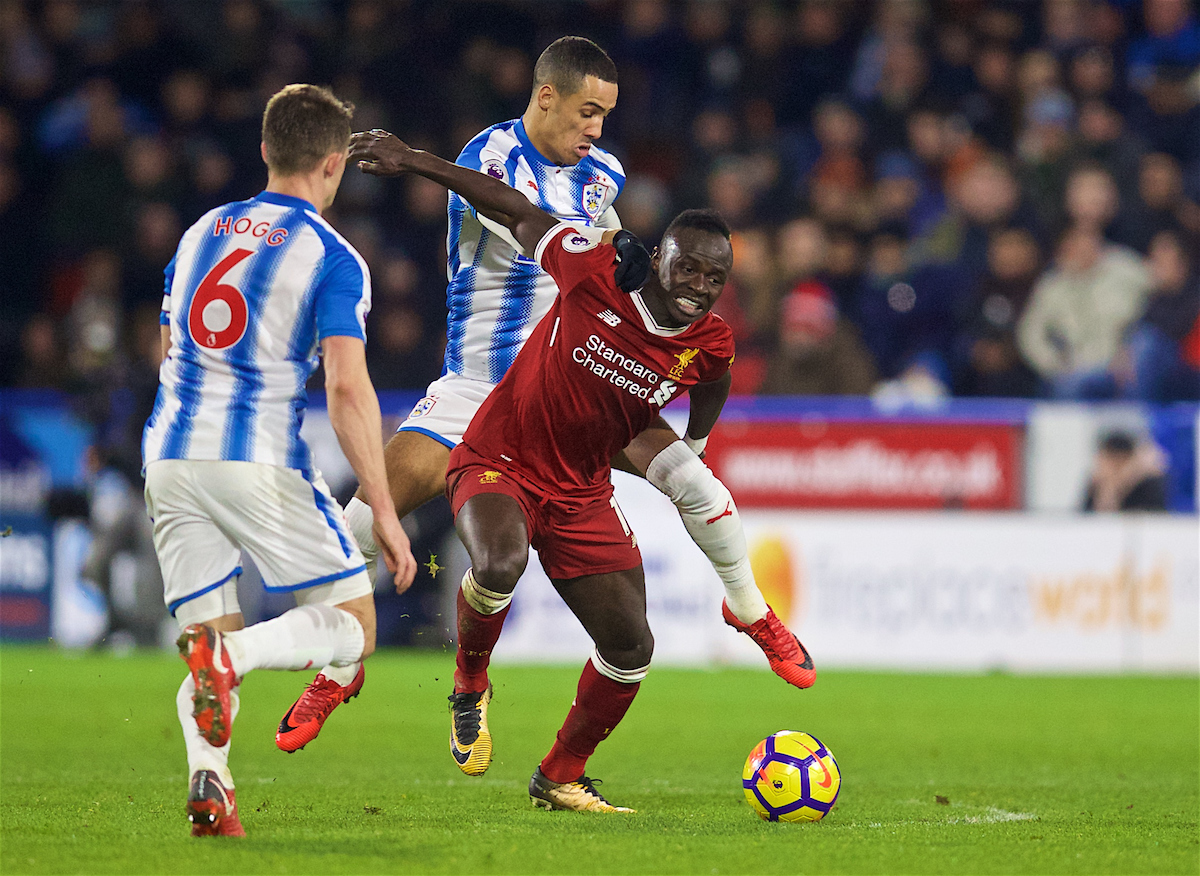 Mo Salah: 8
Tried to link up with little triangles in to feet with Firmino and anyone of the supporting midfielders. Bright as a button, always. A relatively shiny, bright button, not an auld matte one.
Should have scored or passed the one where he goes around their 'keeper. Loved it when he told everyone to fuck off for the pen and then said sorry. Egyptian king him, mate.
Bob Firmino: 8
His industry, work rate and movement are the lifeblood of this team, mate. His link-up play is so important that if he gets injured we will be absolutely fucked. Great play for his goal. Made an absolutely show of their 'keeper, there.
SUBS
All of them had nothing to do except Dom Solanke who attacked and won a ball off a corner in our own box when he had just come on. He gets all the love in the world for that.
"There's now a five point gap on Spurs, there's an eight point gap now on Arsenal… all of a sudden things are looking up again." ✊️

🗣 Subscribe to #TAWPlayer and listen to our immediate post-match reaction show here 👉 https://t.co/xm4toYvCUY pic.twitter.com/8MhunfDF5h

— The Anfield Wrap (@TheAnfieldWrap) 30 January 2018
Recent Posts:
[rpfc_recent_posts_from_category meta="true"]
Pics: David Rawcliffe-Propaganda Photo
Like The Anfield Wrap on Facebook