WHEN we're walking away from Anfield – for my gang down Sleepers Hill and Walton Lane, heading back into the bowels of Liverpool's North End – a sole variable structures the conversation. Have Liverpool won?
Seldom do we ask ourselves, have we been entertained? After The Reds prevailed 3-2 in the Manchester City epic which took us to the brink of the 2014 title, my dad and I stood breathless at the bar of the sweatiest ever "Solly" pub and stole the same words from each others' mouths, "What a game of football!", we proclaimed in tandem. We would never have concluded as such had we not taken those critical three points.
Reacquaintance with Sevilla the other night produced a great spectacle; Liverpool ascendant for much of the evening but the Spaniards nearly pilfering the spoils at the death. Superb entertainment, but try telling that to The Anfield Wrap's anarchic Ben Johnson as he marches to town with murderous intent after the final whistle.
Just as an aside, if you're still recovering from Johno's rant, Sevilla FC deserves everything it achieves in life and sport for one of football's classic kits. All white save for jet black socks. It's a unique look that made me wistful for another shot at my first Holy Communion.
Returning to the point, the committed supporter is most royally entertained when his or her team wins. During my own formative football years I was familiar with "The Red Machine" but in that moniker there was no allusion to Liverpool's style of play. Equally, The Reds were "Mighty" because they relentlessly won matches and trophies.
While the club transitioned from the Bill Shankly era into the more quietly cerebral ways of Bob Paisley, the football evolved into something more sophisticated. Shankly's occasional liking for helter skelter was phased out for Paisley's more patient approach but Liverpool's method remained hard to define.
Elsewhere fans of the "cup teams" of the era, Manchester United, Tottenham Hotspur and West Ham begged of a certain grace and flair. The legacy of George Best, Jimmy Greaves, and Martin Peters (described by Alf Ramsey as "10 years ahead of his time") demanded continuing with a rich cultural heritage and a reputation for attacking football.
United followers obsessed over their wingers Steve Coppell, Gordon Hill and Jesper Olsen. Spurs fans revelled in the silky skills of Glenn Hoddle and Ossie Ardiles (known to the scathing Kop as the Fancy Dans of White Hart Lane) while the Hammers' patrons lauded the artistry of Trevor Brooking and, later, Paolo Di Canio.
No one who admires the game's finest attacking play can brook any argument with the speed and directness of Jürgen Klopp's philosophy, evident again at Anfield in midweek. However, there remains intense frustration at Liverpool's frailty in defence and a lack of nous in the art of seeing matches out. Klopp though remains shy of real criticism for failure to address defensive issues, the cult of his enormous personality ensuring the manager's stock stays high among supporters.
Liverpool have already rekindled the swashbuckling style that promised a title challenge in the first half of last season but the arch Kloppites were just as enamoured when, shorn of his best creative options through injury to Sadio Mane and Phil Coutinho's drop in form last spring, the attacking dogma was compromised and The Reds began to embrace a less flamboyant approach garnering enough points to ensure Champions League qualification.
Klopp's predecessor Brendan Rodgers, recognising the virtues of his own front three, Luis Suarez, Raheem Sterling and Daniel Sturridge, eschewed his advertised preference for possession and "resting on the ball" and adopted a similar counter-attacking style to that of Klopp. Rodgers' critics though, not so easily seduced by an avalanche of goals, craved the solidity of yesteryear when Liverpool teams were versed in the knack of winning titles. Ultimately, Brendan lost popularity through a perceived inability "to organise a defence", even if it was the goals drying up in his last 12 months that rendered his team dysfunctional.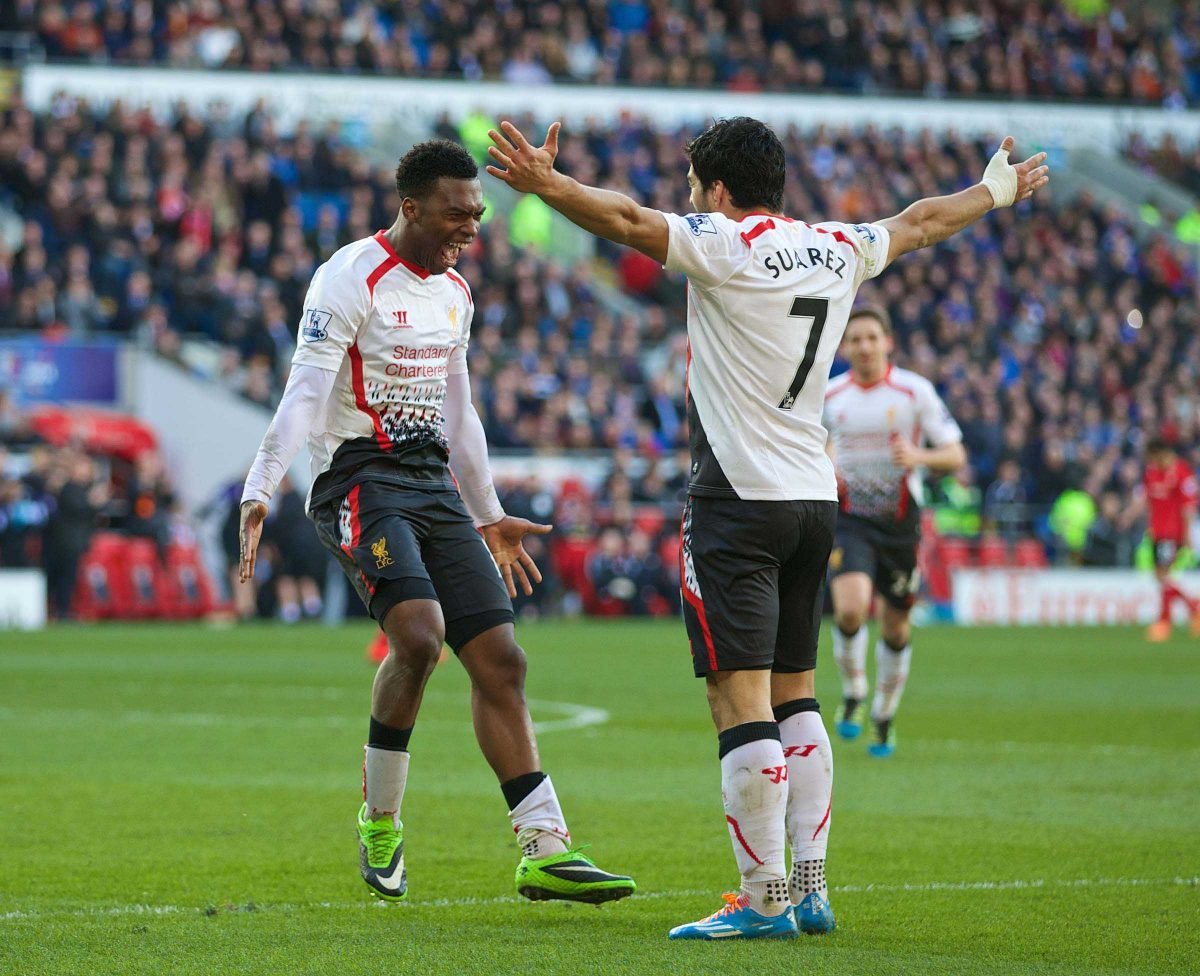 If Liverpool were famed for anything during the halcyon Shankly and Paisley years it was for nicking a late goal to break the deadlock, especially on the road. Reds' supporters in those days luxuriated in those smash and grabs while the media and opposition fans whined about lucky Liverpool. It happened often enough to make nonsense of chance and we lapped it up.
The emotional attachment Liverpudlians feel towards Klopp is probably rivalled only in the modern era by the early esteem in which Gerard Houllier was held. The Frenchman restored Liverpool's reputation in Europe largely through ugly anti football born of his innate caution. The UEFA Cup semi final defeat of Barcelona in 2001, and in particular a Camp Nou suffocation of Rivaldo et al, when The Reds rarely ventured beyond halfway, was a borderline crime against football.
However, Liverpool fans didn't care a jot when the former Catalan great Johan Cruyff said of Houllier's team "Liverpool are just like Bayern Munich. They're all about name and prestige, but… we're talking about two horrible teams. You might think I'm exaggerating but in my opinion a team are horrible if they're incapable of stringing three passes together."
Cruyff had a point, but Liverpool won 1-0 in the second leg and The Kop danced to Gerard's tune, even if the exultant strains raining down from the stands of "Allez, Allez" didn't entirely reflect Houllier's studious, astute negativity. For all his sins, Liverpool under Houllier discovered a way to win matches when faced with superior opposition; conquering not only Barcelona and AS Roma but the pre-eminent domestic sides of the decade Arsenal and Manchester United in Cardiff cup finals.
Rafa Benitez probably had more detractors throughout his tenure than the honeymoon version of Houllier but most Liverpool fans were similarly beguiled by his pragmatic, winning football. The insane claims of those who alleged Benitez got lucky in winning the European Cup ignore two defensive masterclasses against Chelsea in the semi final, and in Juventus's Stadio delle Alpi. Again, supporters kicked every ball in excruciating stalemate; the only excitement needed brought by the prospect of becoming champions of Europe.
All that matters amid the cauldron, unless watching as a neutral or the profound purist, is the right result. All that excites the partisan is the prospect of winning and the thrill of that final whistle.
When Shankly, Paisley, Houllier and Benitez were each at their respective peaks, Liverpool fans took perverse but real pleasure in the knowledge that The Reds were savvy, streetwise; hard to beat. Traits that define the tough, resistant Scouse mentality that sometimes sets us apart. That, as much any notion of style and lavishness, is what still beats in the heart of Liverpool stalwarts.
We all want to be entertained but above all we want to win. Klopp curries enough favour to be forgiven for adapting his style of play. Whether he thinks he needs to is another matter but there's more than one way to skin a cat and still delight in that vulgar process.
Recent Posts:
[rpfc_recent_posts_from_category meta="true"]
Pics: David Rawcliffe-Propaganda Photo
Like The Anfield Wrap on Facebook