THE conversation around safe standing is as prominent now as it's been since football stadiums in England's top leagues were made all seated.
Celtic lead the way with their rail-seating section at Celtic Park and now English clubs have started to come around to the idea, with West Brom indicating they would be willing to take part in a trial if the legislation was changed and Shrewsbury Town looking to have a section implemented at their ground.
And as that conversation continues to move forward and more supporters warm to the idea of their own clubs looking at installing a safe-standing section, it is increasingly important that Liverpool aren't left behind and that that conversation doesn't happen around them.
Any conversation around rail seating at grounds in this country needs to be had with the utmost respect for those who lost their lives on the standing Leppings Lane terrace at Hillsborough in 1989. If Liverpool aren't at least a part of that conversation as a whole then that may not be the case.
That's not to say that a conversation needs to result in campaigning for a safe-standing section at Anfield. It is important that, whether you're for, against or not sure, everybody's opinions are heard and respected. It's also massively important to allow the survivors and the families and friends of those who died at Hillsborough to have their voices heard.
After 28 years of fighting to ensure that Liverpool supporters were absolved of all blame for what happened on that day, and with justice on the horizon, the club and its supporters are now at a juncture where it is respectful for that conversation to take place.
The club's position on this issue has been guided by the Hillsborough Family Support Group who recently put the issue to a vote, in which it was decided they would continue to oppose. Liverpool's new head of club and supporter liaison Tony Barrett told the Echo that the club will be guided by fans on the issue.
"We note the recent discussions about rail seating and would like to place on record our thanks to fans who have waited until a suitable juncture in the ongoing Hillsborough proceedings before entering into a debate.
"While we respect both the campaign and support the principle of a considered, reasonable debate, it should be stressed that current legislation requires the stadia of all Premier League clubs to be all-seater, a situation which we continue to comply with.
"Furthermore, the tragic events of April 15, 1989 means we and our supporters are in a uniquely complex and difficult position as far as the current debate is concerned and we would appeal to all fans to continue to be respectful of the Hillsborough families and take their views into account during whatever deliberations take place.
"Unless and until there is a change in legislation, all debate will remain hypothetical but, as ever, we will listen to the views of our fans and look to offer the best possible match-going experience in whatever form that may take place."
On Saturday, the supporters' group Spirit Of Shankly chaired a public meeting with special guests who between them had the knowledge to be able to answer the majority of questions and hear the concerns of fans around safe standing.
At that meeting there were some crucial points raised and some emotive arguments posed on both sides of the debate. The most important thing was that those present who had questions, comments or concerns were heard and respected and they were given the platform to do so.
The key issues that formed large parts of the discussion were about ensuring that the safety of fans was at the forefront of any proceeding steps and that there would always be a choice.
Safety has to come first. If there is even the slightest risk of a decrease in the safety of supporters by installing a standing section then Liverpool should remove themselves from the conversation.
One of the issues raised is that at the moment, supporters on The Kop and in other areas of the ground, particularly in the away section, are standing unsafely. Standing is seen by many as central to the camaraderie and enjoyment that comes out of going to the match and that being able to stand with their mates encourages singing.
Everybody can agree that an improved atmosphere is a good thing not only for supporters but also the players on the pitch.
However, standing in seated areas of grounds creates problems. Firstly it is dangerous in that there is no protection either in front of or behind supporters who are stood up and with that comes risk of injury to themselves and those around them. A lot of match-going fans will have their own stories about falling over when celebrating a goal and on some occasions falling over the seats in front has caused serious injury.
The other issue which is prevalent in some areas of The Kop, particularly in the blocks at the back, is that people may be forced to stand because their view is obstructed by others who are standing. This is where having the choice comes in.
Supporters who want to go to the game to sit and watch their team want to be able to do so without obstruction in the area of their choice. One of the problems on the old standing terraces was that the view of the pitch could be restricted by others standing in the same area. That needs to be taken into consideration.
The inquests into the Hillsborough disaster concluded that there was gross negligence on behalf of the ground staff, police and emergency services on the day. So is there the possibility that the opening of a safe-standing section could lead to similar mismanagement and threaten the safety of supporters in that section?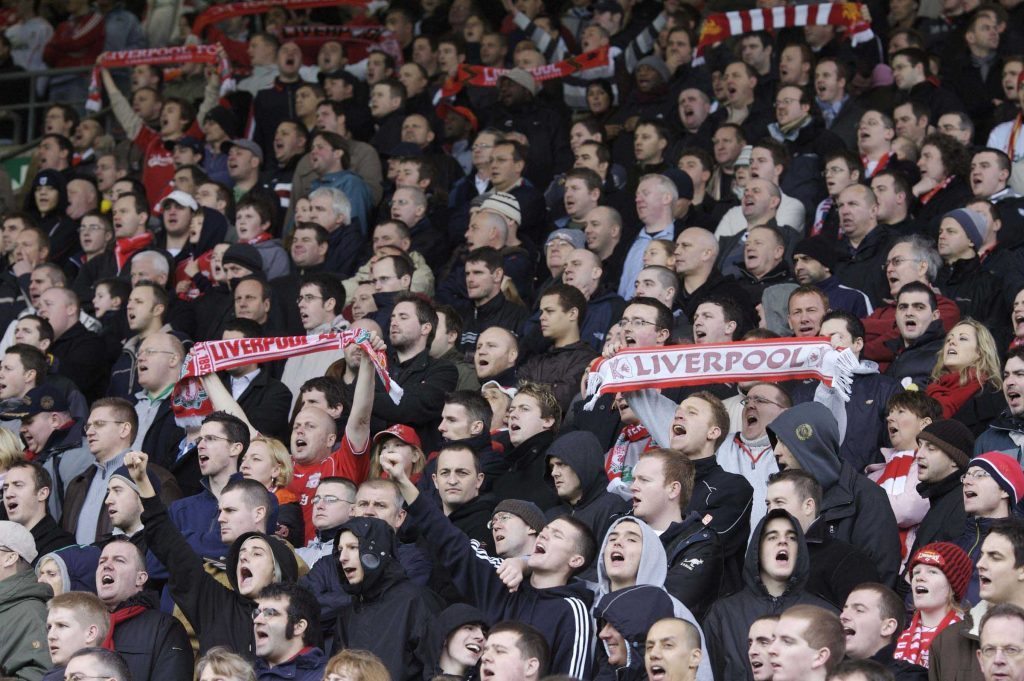 There haven't been any incidents involving the safety of supporters in the rail-seating section at Celtic Park to date but it's an important question to ask. The section would require proper management and increased stewarding to ensure the safety of supporters and prevent migration from outside to stop overcrowding within the section.
These are all important considerations that would have to be made and, as was mentioned at the meeting on Saturday, supporters of Liverpool in particular would need to be given reassurances or be able to see it first hand before any decisions are made.
There are arguments that can be made on either side and there will always be differing opinions on the issue.
Spirit Of Shankly have now opened up a vote to decide their stance on safe standing. The first of those votes takes place for members of the union. The vote then opens up to all supporters.
While this vote doesn't decide whether we will see a rail-seated section at Anfield, it is the first step in opening up the conversation.
It is clear that the next move this club and its supporters makes will influence the opinions and actions of clubs and supporters up and down the country, which makes any decision even more important.
Whatever your view on the debate, it is absolutely vital that you make your voice heard.
If you missed the meeting you can watch it in its entirety here
Recent Posts:
[rpfc_recent_posts_from_category meta="true"]
Pics: David Rawcliffe-Propaganda Photo
Like The Anfield Wrap on Facebook