LIVERPOOL have played this game a thousand times before. We have anticipated it with glee, but also with caution. We have watched it unfold, far too often, in the unlikely, and yet somehow ever so inevitable manner in which we feared. The question remains, do we do it to ourselves?
We do.
Our problem becomes the team's problem. The team's problem becomes our problem. While the Liverpool crowd is correctly heralded as legendary and awe inspiring in full cry, we, are in truth, a mercurial force of good for the team rather than a consistently great one.
Our problem — and we do still have one — is that we think we know the Liverpool team. We make it human. We talk about it as if it is an enduring personality, with timeless character traits — both good and bad.
The Liverpool team. The red entity. It — singular — lifts you up, but inevitably it must also let you down. We know this old friend only too well.
We've been round the blocks with him/her, some of us for decades now. Sure, there was a time, in a hazy dream sequence of another life that Liverpool FC (singular) was a magnificent thing. That guy who didn't betray anyone's hopes or dreams. That guy, who in fact, did the very opposite. The team, that when you began to doubt it, swiftly reminded you of the folly of doing so.
That guy passed away a while back.
When once we learned never to stop believing, now we remain stuck in circular rut of agnosticism, at best.
Our current manager, Jürgen Klopp, identified this weary fatalism from the moment he walked through the door. His first interview was little short of a manifesto. Watch it again. He uses the words "believe" and "belief" over and over again. He senses — in every apparently reasonable question from the questioner — agenda, preconception, but above all else, sadness.
You people are a bit depressed, he seems to be saying between his up tempo answers. You say you are big dreamers but you aren't really. You have kind of given up. None of you, if you are truly honest, in your heart of hearts, believe that your Liverpool can ever make your dreams come true.
The curse was nearly broken in the 2013-14 season, but the fact that Brendan Rodgers' incarnation of Liverpool came so painfully close ultimately only served to entrench the fatalist malaise.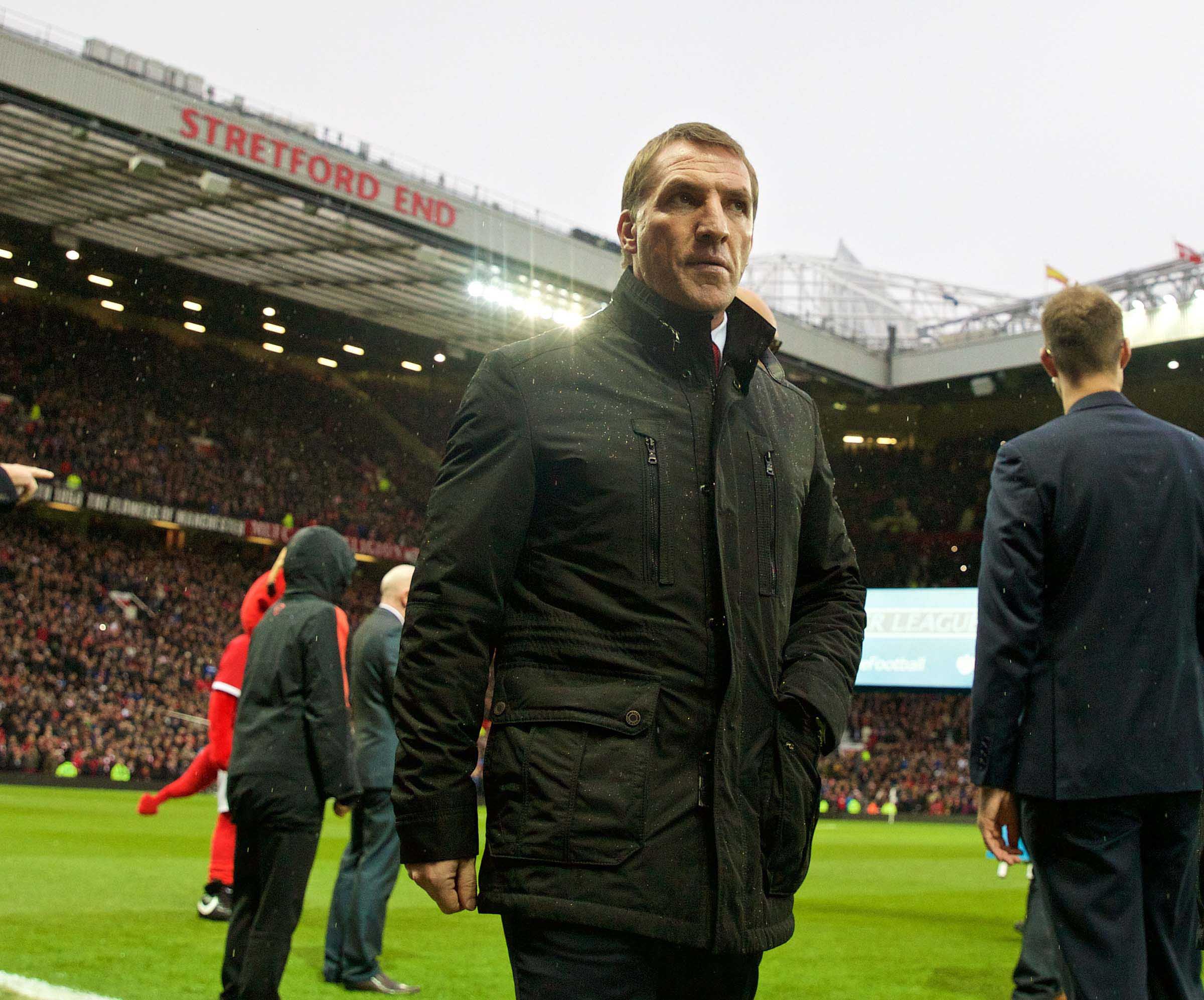 If we couldn't win the league with best part of a seven-point lead and three games to go then it would never happen.
We are familiar with false dawns. They break on us every few years or so — 2002, 2006, 2008, 2014. Years in which we were shown a glimpse of heaven, only for the longed for outcome to be ripped from us; sometimes near the death.
Swansea at home on a frosty January morning. A particularly useless version of Swansea. They are all but resigned to their fate too.
Football clubs live, die, are born again, live, rise and die again. They are re-incarnated many times over. Like Doctor Who. There's a continuity there, but it often feels like it's little more than a technicality. The Liverpool I supported as boy doesn't feel like the same Liverpool I have followed as a man.
Swansea rose from obscurity to become a force in the top division for a few years in the 1980s. Then that Swansea perished and disappeared from view. A new generation knew only a football club that served up lower league fare.
Current Chairman Huw Jenkins took the helm about a decade ago and appointed a succession of bright, bold, ambitious young managers and Swansea climbed the leagues once more, eventually planting their flag in the top flight. Welsh kids of the Gower Peninsula have grown up knowing only the substantial, big time, version of the Swans. They've seen some of the Premier League's biggest names taken on and beaten in their little corner of the world.
The older hands knew that this was all just transitory. It's these people who know that they are watching the death throes of the 21st century model of Swansea City.
Swansea will depart the big league this May and there's a strong possibility that they won't see it again in the lifetimes of many of their modern following. It's a sad inevitability, but thems the breaks.
Liverpool at home to Swansea on a cold, bright, frosty January morning.
Klopp will not let the 11 that grace Anfield enter the arena as the Liverpool (singular) that we *think* we have come to know all too well. Our Liverpool — let's face it world-weary fellow Reds — our Liverpool, fucks this one up. Our Liverpool drops points when those points seemed so tantalisingly undroppable.
This native knowledge we have, that we hold, that we don't even know we possess — this is the thing that turns Klopp's bright-eyed bushy-tailed believers into nervous, depressed, train wrecks at the first sign of a half-time whistle without an Anfield lead. We all need a Klopp in our homes to grab us by the shoulders as we're putting our coats on to go the match.
We need him to tell us we're fantastic. That our team is gliding inexorably towards greatness. Jürgen would tell us that our destiny, that dream, is simply an act of faith. That belief is its own reward.
At this point I'd like to insert that new-ish phone emoji, the one with the wizened expression that's scratching its chin.
Swansea at Anfield, on a bracing, sun-drenched Liverpool morning.
It doesn't get any better than this. This Liverpool team is a force of a nature. For 85 per cent of this season it has been an irrepressible machine. It has been a thing of beauty. A picture postcard perfect football team.
Henderson to Coutinho to Firmino — GOAL.
Matip to Gini to Adam — GOAL.
Time after time.
Goal after goal after goal.
Goals have rained down upon us to cleanse our restless, burning souls. Our only response should be to never doubt. To join hands in our church, raise our hands to the skies and give thanks and praise that we, in 2017, are Liverpool, and nothing can stop us.
The righteous Liverpool 11 to crucify those Swans :
Mignolet; Alexander-Arnold, Matip, Lovren, Milner; Henderson, Wijnaldum, Lallana; Coutinho, Firmino, Sturridge.
Recent Posts:
[rpfc_recent_posts_from_category meta="true"]
Pics: David Rawcliffe-Propaganda Photo
Like The Anfield Wrap on Facebook