DURING Liverpool's halcyon days, when league titles were ten-a-penny, shocking defeats – akin to last week's numbing loss to Bournemouth – had the media pitying the fate of our next opponents.
It seemed inevitable that the affronted Reds animal would unleash fearful retribution just to warn the rest of the league they didn't take kindly to defeat. A retaliatory thrashing didn't always follow, but it seemed like it did. Furthermore, an occasional bad day at the office would normally result in a prolonged unbeaten run and the perennial title charge.
One could argue that the Jürgen Klopp's Reds did much the same in the wake of the surprise 2-0 reverse at Burnley; stringing eight wins and three draws into an 11-match riposte. That run, during which opposition openly spoke of Liverpool's strengths and backed our genuine title credentials, saw us top of the late autumn pile.
Until Sunday, the Reds were even contesting the bookies' favouritism for next May's crown and the weeks that now follow offer the opportunity to bounce back and justify that billing.
Alex Ferguson — as much as we loathe to admit it — the arch title gatherer of modern times, was at pains to state that Manchester United defeats were much less significant than his teams' response to them.
Make no mistake; here now comes another test of Klopp's mettle.
A game lost in the blink of an eye, from an unchallenged winning position, must do some psychological damage. Besides, assembling another long unbeaten run to render an unforeseen loss the anomaly is easier said than done, especially when injuries are hindering a quartet of the manager's key personnel.
As ever, there are consoling parallels to be drawn with previous seasons from the dim and not-so-distant past.
And then there's 2002/3, which I will get on to, after I've had a cry mid-piece.
That the great Liverpool sides reacted to December maulings at the hands of Aston Villa (5-1) and Coventry City (4-0) by later retaining League Championships in 1977 and 1984 wasn't just down to mental strength. It helped that Bob Paisley's lads were inveterate winners as well as bloody good footballers.
More recently, during the much-lamented 2013/14 season, Liverpool crashed to an inglorious third defeat of the campaign at Hull City — on precisely the same weekend as last week's South Coast collapse.
Brendan Rodgers' side's bristling response to falling seven points off the pace was to bury Norwich, West Ham, Spurs and Cardiff in an avalanche of 17 goals to scale the league summit at Christmas.
Two further defeats followed over the festive period (at Man City and Chelsea) but a corrective New Year's Day win over Hull set the Reds fair on a run which would have won titles in other years, even allowing for the infamous "slip" at the season's end.
The Reds were equipped with attacking talent to shake off those earlier setbacks without renown for mental toughness. There were enough clues in the quality of the football and tactical flexibility to suggest Rodgers' Liverpool could challenge the top four spots before an eventual unbeaten run of 16 games morphed into a title charge of 11 consecutive wins.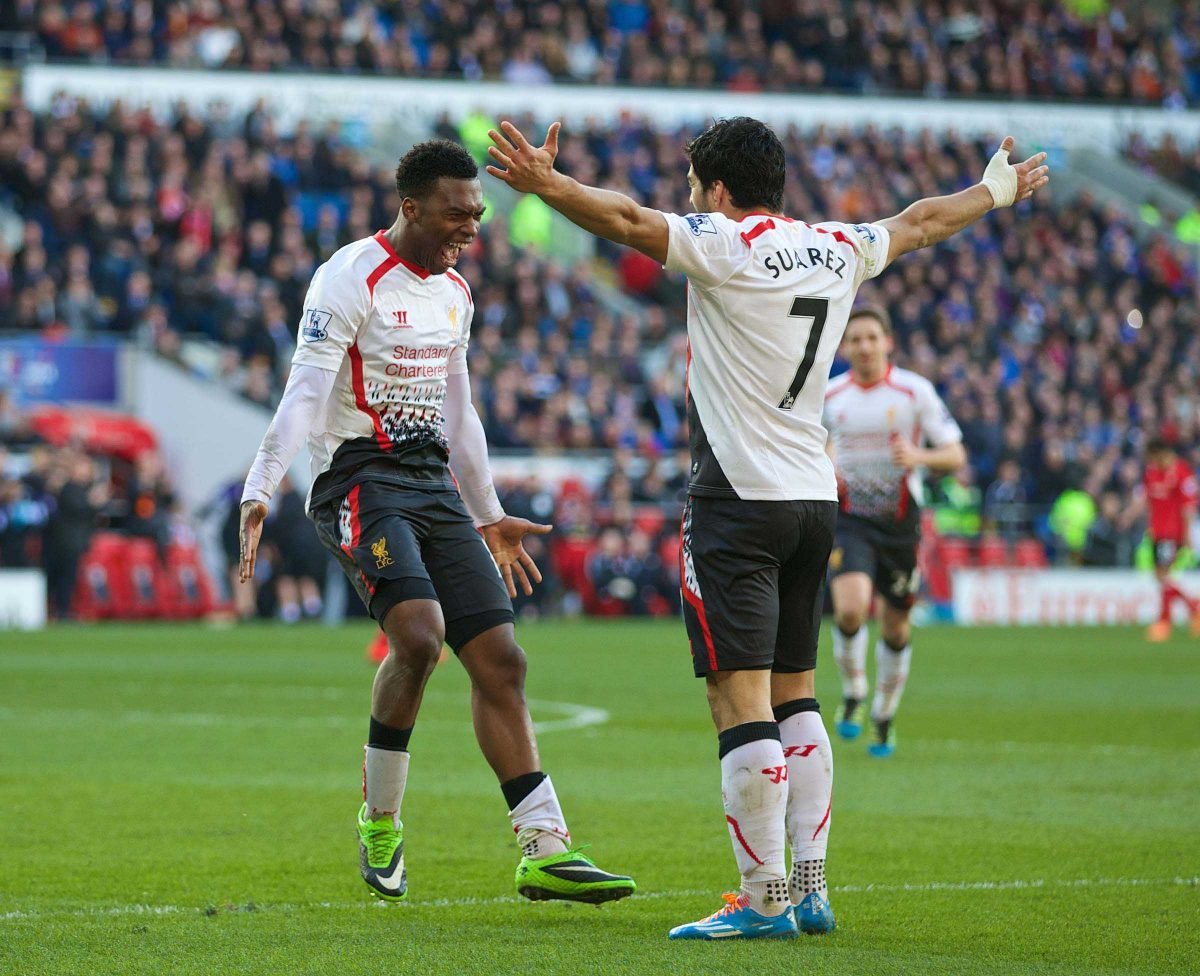 Such is the backdated, 20/20 hindsight view of the previous manager, such statistics still surprise. Or maybe it was all just Luis Suarez. Have a guess if you think I'm being sarcastic?
If Klopp can enjoy a little more fortune with injuries than he is currently, or make a shrewd acquisition or two in the January transfer window, the belief accrued through stellar performances from August through to November 2016 should stand this new Liverpool team in good stead.
One of the reasons Bournemouth hurt so bad wasn't so much the shock of the result in the context of the match — and that was bad enough — but sheer unfamiliarity of it all. I'd forgotten how awful it felt to get beat.
Three-and-a-half months of lording it in the Premier League felt great and now it's important to see context; a single defeat doesn't erase those games that went before. Liverpool aren't suddenly fragile, porous and lily-livered because of one nightmare half-hour of football.
It's still all to play for, as long as the stench of defeat isn't allowed to linger.
With just six games played at home, and leaders Chelsea, and all the other title contenders, still to visit Anfield, a gap of four points could be construed – in a positive sense — as misleading. The league table doesn't lie, they say, but it does tell the occasional fib.
There is nothing, if Liverpool can despatch a shambolic West Ham this weekend, to suggest the Reds aren't capable of a sustained backlash reminiscent of a bygone era.
There is another interesting, contrasting precedent; painful for many of us who once adored the good ship Gerard Houllier and all who sailed in her, some of us even liked El Hadji Diouf until we discovered not only was he a prick who came to training in NBA replica gear, but also that he was pretty crap.
Mention Middlesbrough and The Riverside (where we go on our next road trip) and Reds will feel the cold; and not just because of a chill North Easterly which blows in off the Tees. Our record there isn't great but one dark afternoon in particular stands out.
Houllier's 2002 team, adorned by the young talents of Steven Gerrard, Michael Owen, and Jamie Carragher went into the Teesside November fixture four points clear of the pack. Nine wins and three draws had the Reds on the brink of a "Premier League" record unbeaten from the start of the season.
Houllier, as Jamie Carragher explained recently on The Anfield Wrap, was big on the impact of stats and played for a draw – to ensure we remained unbeaten. The Reds were cautious and meek, Jerzy Dudek dropped a late clanger and a certain Gareth Southgate (now of the England gold-button Blazer) stabbed home a dagger to the Frenchman's ailing heart.
The truth was; it had been coming. Liverpool hadn't been playing very well. They were grounding out wins without ever being truly convincing. Gerard was sick, mentally and physically, in the wake of his major heart trauma and was a shadow of the man and manager players and fans once revered.
Valencia's Rafael Benitez had, a week or so before, auditioned for Houllier's Liverpool job; so effectively dismantling the Reds over two matches that he might as well as put his CV in the back of the Kop net.
Rafa's tactical masterclass had softened Liverpool up and exposed the frailties of their own leader. The Middlesbrough reverse was the Reds' first of the league campaign but it was merely the straw that broke the camel's back. Houllier was broken by this point — riddled with paranoid insecurities; a personality irrevocably altered by his close brush with death.
Despite all that, no-one predicted the Reds would spiral in the way they did; no-one foresaw 10 further league games without a win. If Middlesbrough should have inspired a backlash it did the opposite.
From winning without playing well — never the sign of title contenders, in my eyes — Liverpool went to losing without playing well. From top of the league within two months, old players decided it was the worst Liverpool team in 50 years and that awful sequence backed up those claims.
We recovered a little to finish fifth in the end and Houllier – nothing if not a bloody-minded fighter – earned a year's stay of execution by winning the Worthington (League) Cup.
This year, under Klopp at the peak of his powers and a group of players who crave success as much as we do, it all feels different. The modern media might want to pigeonhole the Reds as bottlers and weak-minded pygmies but the results and performances that preceded Burnley offer a larger sample that suggests the reverse is true.
If Granada TV's '70s and '80s preview show Kick-Off was still on our screens today the talk would be of the inevitable Liverpool reaction to last week's defeat.
Presenters Gerald Sinstadt or Elton Welsby would no doubt proffer, "Nobody wants to be in West Ham's shoes this week".
Let's put Bournemouth behind us.
Up the backlash Reds.
Recent Posts:
[rpfc_recent_posts_from_category meta="true"]
Pics: David Rawcliffe-Propaganda Photo
Like The Anfield Wrap on Facebook