JORDAN Henderson had a hard act to follow when he was appointed Liverpool captain. Not only did he have to take over from perhaps Liverpool's greatest ever player, and indeed captain, but by joining the long list of legends who had led the club, Henderson had inherited one of the most iconic positions in the club's hierarchy.
The Liverpool captaincy is defined by the men who have worn the famous armband. Liverpool's greatest captains, Ron Yeats, Tommy Smith, Emlyn Hughes, Phil Thompson, Graeme Souness and Steven Gerrard to name a few, have a few things in common. They were all hard men. Hard men with a will to win that inspired their teammates and dragged them over the line when the going got tough. It is not a coincidence that they have been the men who have led Liverpool on their greatest nights.
It is because of these men that the captain's armband at Liverpool is held in such prestige. So much so that the burden of captaincy can often weigh players down. There remains a fragility to the role, which is a side that, until now, we have rarely been allowed a glimpse.
In a book published this week, Norwegian football writer Ragnhild Ansnes has delved deeper than anyone has before into the lives of the men who led Liverpool. In Liverpool Captains: A Journey of Leadership from the Pitch, Ragnhild's series of personal interviews with sixteen former Liverpool captains offers an excellent insight into what it takes to be Liverpool captain, and how the role has changed over time.
In different ways, different players express themselves as captain. John Barnes and Ian Rush both captained Liverpool during the 90s but admit themselves that they weren't 'typical' captains. Ron Yeats, The Colossus, and Tommy Smith, The Anfield Iron, however, were old school. On the pitch they were both strong, physically intimidating men. Yet, their captaincy styles were different. Ian St John describes Yeats as an 'encouraging' captain, whereas Smith was more demanding. In her book, Ansnes recounts the time where Smith furiously shouted at Steve Heighway for laughing on the coach home from an unacceptable defeat at Arsenal.
Yeats and Smith came from a different era of football. Having played under Shankly in the 60s and 70s, both were proper football men but are now both suffering from the devastating effects of Alzheimer's disease. Ansnes admits that she may have captured the final interviews with the great men, such is their deteriorating condition.
For Phil Thompson becoming Liverpool captain was the 'biggest honour' in his career. Thompson, having grown up on The Kop watching great leaders such as Ian Callaghan, Yeats and Smith talk their way through a game, believed that communication was the most important matter for a captain.
Thommo was one of Liverpool's greatest captains but less than a year after his greatest triumph, lifting the club's third European Cup in Paris, he had lost the captaincy to Souness. After a Boxing Day defeat against Manchester City, Bob Paisley decided that the captaincy was weighing heavily on Thompson's shoulders and was affecting his performances. Souness took over and few months later, having been 12th on Boxing Day, Liverpool won the league.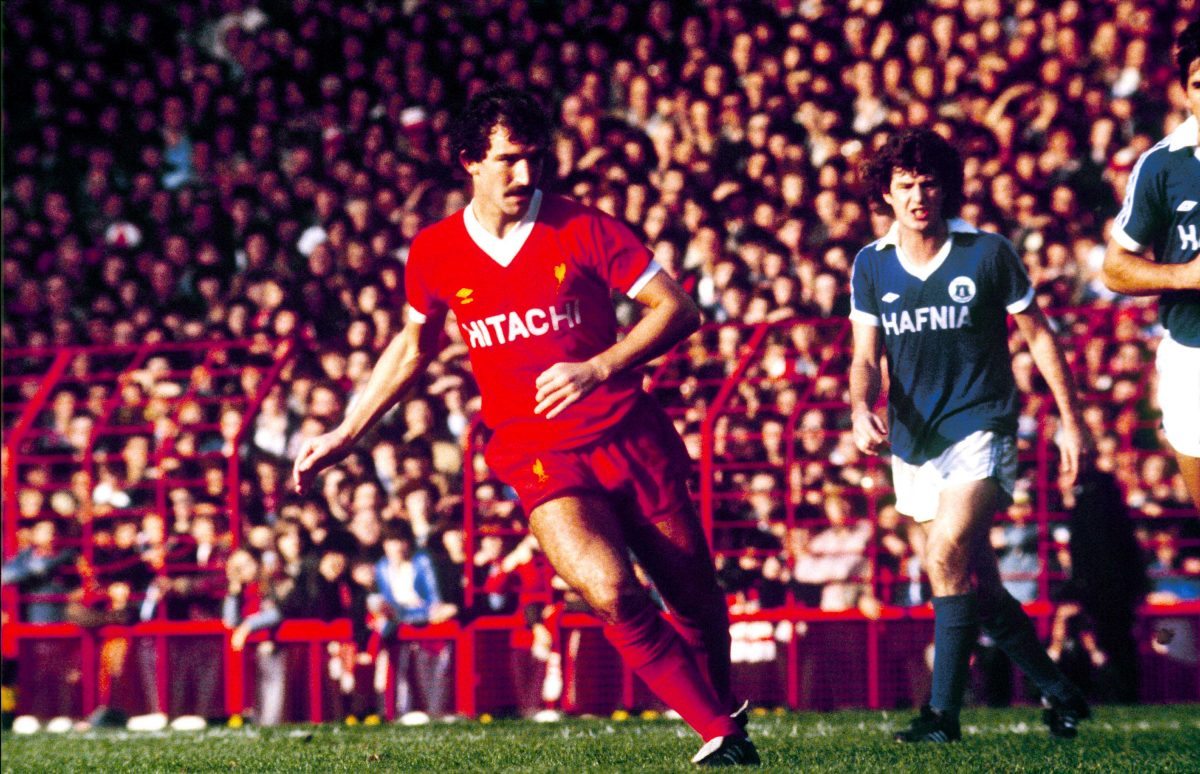 Many former captains consider Souness to be Liverpool's greatest ever captain but the Scotsman openly admits that he 'added nothing to his game' in order to lead the Reds to three consecutive league titles and a European Cup. Instead, there was something born inside Souness that made him such a successful leader. He was brave and aggressive, but the captaincy never bothered him. Later in the book, John Barnes states that Liverpool in their heyday would have won trophies regardless of their captain. Perhaps this was because Liverpool in the 70s and 80s had so many characters and leaders in the team and therefore had more than one captain in the side. What Liverpool needed, and found in Souness, was a captain who didn't let the captaincy effect him.
Liverpool's most successful season in the 21st century, the treble winning season of 2000/01, also happens to be the season where they had the most leaders. In Jamie Redknapp, Robbie Fowler and Sami Hyypia, Liverpool had three captains. Fowler in the book talks about the 'split responsibility' that existed in the side. With the Finn in defence, Redknapp in midfield and Fowler upfront, Liverpool under Houllier had leaders all over the pitch.
Two seasons later however, after Redknapp and Fowler had departed the club, Hyypia found himself as the sole captain of the club. Again, the burden of responsibility weighed heavily on his shoulders and Hyypia's form dropped significantly. Recognising what Hyypia was going through, Phil Thompson, who at the time was Houllier's assistant, recommended a change and in 2003 Steven Gerrard was appointed Liverpool captain.
Gerrard was the quintessential Liverpool captain. He led and inspired his side countless times in his 12 years as skipper but behind him, Gerrard had a vice captain in Jamie Carragher, who himself would captain the side over 90 times. Carragher was the organiser and the communicator, Gerrard would lead by example.
It's hard to read Liverpool Captains without thinking about Jordan Henderson. Jordan Henderson is not Steven Gerrard, but Steven Gerrard was not Graeme Souness or Ron Yeats. Liverpool Captains shows that there are many different ways of leading a team. Liverpool have had aggressive captains but have also been led by calm heads. Liverpool have been led by hard defenders but also by silky wingers.
It would be unfair to compare Henderson to any other Liverpool captain. Yeats, Smith and Souness were regarded as brave men, but there are different types of bravery in football. Bravery, for Jordan Henderson, is continuing to show for the ball when your future at the club is under scrutiny. Bravery is continuing to stick to what your manager wants you to do, even after coming under criticism for your performance in a 2-0 defeat at Burnley.
Liverpool teams in the past were full with leaders, so much so that Liverpool had more than one captain on the pitch. Would you be able to say that now? Despite the talent that's in the current squad, Liverpool are bereft of leaders. But this is a problem which is systemic throughout football. The current England team lacks the leaders that were present at Italia 90′ and Euro 96′. Arsenal are often criticised for lacking the characters that existed in their Invincibles side.
In an interview with The Anfield Wrap this summer, Steven Gerrard called for fans to 'get behind Henderson'. The 26 year old had endured a frustrating first season as Liverpool captain, which saw him miss most of the season and the Europa League final due to a reoccurring heel injury. Having been there himself, Gerrard recognised and understood his frustrations, stating that Henderson's professionalism and strong character has not only helped him deal with disappointment in the past, but make him the best man to captain Liverpool.
Brendan Rodgers, the man who appointed Henderson as Liverpool captain in 2015, has also commented on the player's mental strength, stating that he wanted his captain to have a 'strong mentality' in order to handle the huge responsibility of captaining Liverpool.
Despite coming under criticism at the start of the season, Henderson recovered to find his form and nail down his place in front of Jürgen Klopp's back four. A stunning goal away to Chelsea illustrated his confidence and soon after Henderson was awarded with the England captaincy for their World Cup qualifier against Slovenia.
Backed by Jürgen Klopp, Jordan Henderson's position as Liverpool captain is not in doubt. A running theme in Liverpool Captains is that a lot of the players have overcome difficult starts to their lives or careers in order to become greats. Jordan Henderson has proved that he has the mental strength to be Liverpool's captain. Whether he becomes a great, worthy of a place in this book, is yet to be seen.
Recent Posts:
[rpfc_recent_posts_from_category meta="true"]
Pics: David Rawcliffe-Propaganda Photo
Like The Anfield Wrap on Facebook
We've been shortlisted for Best Podcast at the FBAs. You can vote for us here.