WITH time fast ticking towards the transfer window "slamming shut" tomorrow, Liverpool have again made it clear via the media that popular defender Mamadou Sakho should leave the club on loan to secure first-team football and prove he is over fitness and discipline problems that have seemingly angered boss Jürgen Klopp.
Do Liverpool have enough cover at centre half in Dejan Lovren, Joel Matip, Ragnar Klavan, the currently injured Joe Gomez and — maybe — Lucas Leiva? Why a loan deal and not an outright sale? Why now? Etc and so on. It's fair to say it's caused a debate on social media.
https://twitter.com/fcbiryani/status/770623773913538560
https://twitter.com/ste_smithYNWA/status/770629983903551488
Liverpool have been here before, though. Even with the advent of 24/7 football media, permanent social media analysis and a proliferation of 'in the knows' plenty goes on at football clubs without anyone knowing the reason why.
Here are another 10 Anfield exits that made fans scratch their heads in disbelief.
Ray Clemence
MAY 1981. I had just returned from France. I had engineered a place on a French exchange trip there coinciding with the European Cup Final in Paris.
On the day of the final I ventured in on the Metro — unaccompanied at the age of 13 — and spent the day milling around amid the Scouse invasion. I had a few French francs saved up to try to get a ticket but to no avail.
I did offer two Nottingham Forest fans all the money I had for their tickets, but they declined. Bizarrely, they had come to see if "England could retain the European Cup".
I only had access to a black-and-white portable TV to watch a tense final won by the Reds. The key moments are etched on my mind in monochrome — Alan Kennedy's goal and Ray Clemence's crucial save — to snuff out Real Madrid's best chance.
When I returned home, my parents had bad news for me. Clemence was leaving Liverpool. They kept this from me, knowing I couldn't cope with such news away from the comfort of home. I must have liked him.
At 13, Clemence was all I knew. Green top, red shorts, red socks. Collar length hair. Bare hands.
Agile as a cat. Beautifully and gracefully left footed. Quick off his line; literally the last line of the defence. A footballer in goal, but one capable of breathtaking leaps and stretches.
Seemingly a million Clemence saves decorated my childhood — on Match of the Day and live in the flesh at Anfield. He came for and dropped a cross once, against Leicester, and Liverpool lost a three-year unbeaten home record. I can still hear the silence. Clem had made a mistake.
He was now a Spurs player. I was in shock. I never quite got used to it.
The Kop gave him the most rapturous returning welcome in May '82, thousands of bare arms held aloft in salute of the Reds greatest keeper.
Away from the pitch I've met him twice. A lovely, gentle man, who purrs football love and knowledge.
Never meet your heroes, they say. In the case of Ray Clemence, not so.
John Aldridge
THERE was a Roy of the Rovers feel to John Aldridge's unexpected move to Liverpool.
A Scouse striker who thought his chance to play for his boyhood club had long gone, suddenly, aged 28, plucked from Oxford United and given the opportunity to fill the not insignificant boots of the soon-to-be-departing legend Ian Rush.
John Barnes and Peter Beardsley followed to provide the bullets, and with Rush out of the way (Aldridge was initially used as a sub at the tail end of Rush's first spell at the club), the former Kopite got to work making his dreams reality.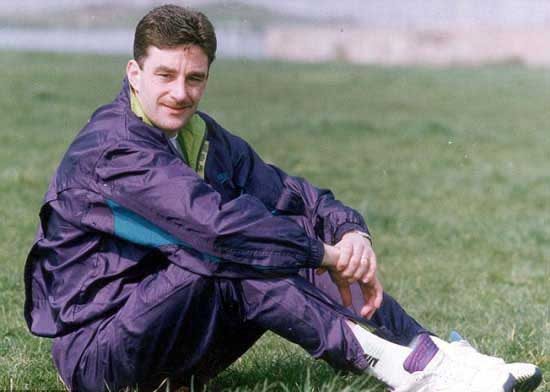 Many doubted his quality — this was no marquee signing — but Aldo was on target in every one of the first nine games of 1987-88 and he went on to slot an impressive 29 goals in his first full season in red.
That tally was tainted by the infamous penalty in the FA Cup Final defeat versus Wimbledon at the end of the season — the first spot-kick missed in a cup final.
Undeterred, Aldo went two better the following season, scoring 31 goals, including one at Wembley as the Reds beat Everton in the 1989 FA Cup Final.
With Rush returning to Liverpool — he scored the other two in the 3-2 Wembley win — Kenny Dalglish made it clear that Aldo would see little first-team action and his final act for the Reds was to emerge from the bench to score a penalty in the Crystal Palace 9-0, leaving the pitch in just shorts and socks after throwing his shirt and boots into The Kop.
Clubs don't sell 30-goal strikers very often and I for one couldn't work it out. Aldridge said: "Everyone knew I didn't want to leave. I'd have stayed there for the rest of my career if I could and I told Kenny I wouldn't go if he'd give me a chance."
A falling out with Dalglish's wife Marina was later put forward by Aldridge as one of the reasons he was sold to Real Sociedad for £1m.
Aldo played professionally for another nine years, two in Spain, seven at Tranmere Rovers, scoring 220 goals.
Many Reds — Aldo included — conclude he was sold too early.
Peter Beardsley
THE sale of Peter Beardsley remains one of the genuine mysteries of our history. It was one of those pivotal Liverpool moments that have been explained away in subsequent years but never really to anyone's satisfaction. I'm putting Beardsley's departure up there with the resignations of Bill Shankly and Kenny Dalglish as events on our club richter scale of shocks.
When our supporters discuss the greatest Liverpool FC player ever there is a clear elite group — in our post-1980 history — and only the order you'd place these individuals in is up for any real discussion. I'd go for 1. Dalglish; 2. Barnes; 3. Suarez; 4. Gerrard; 5. Beardsley.
He was a record buy in 1987 as part of Kenny Dalglish's bold new post-Ian Rush dawn. Personally, I'll always refer to that golden age as the time of the 'Barnes-Beardsley team'. They were incredible in tandem and defined the style and level of that truly breathtaking side.
Beardsley was a beautiful footballer to watch. He had aggression and balance, and ability to press and then take on players. He had guile and vision and mastery of the weight of the pass. He had the work rate and intelligence that always marks out the greats. For me, he had no flaws.
And yet, by the end of Kenny's final season — 1990-91 — he'd suddenly become dispensable. Overnight, it seemed, he was no longer a first pick.
As the 91-92 season opened and took shape, despite injuries throughout the squad, it became swiftly apparent that Graeme Souness simply didn't fancy Beardsley, either. God knows why, but within a few weeks of the new season starting Liverpool had done a deal to sell him to Everton. The decision beggared belief. Souness must know something we didn't. There had to be some dark subplot.
That sense was vindicated as Beardsley went on to light up Goodison and then later his native St James' Park, for Newcastle. We had bigger things to worry about as the years went by, but still, to this day, my memory of one of Liverpool's all-time greats is blemished by the knowing that he simply was taken from us too soon.
Steve McManaman
THE shock with Steve McManaman wasn't that he went. It was that he went for free, on this new Bosman thing. It was agreed on January 30, 1999 that he would be going to Real Madrid.
Naively, I never thought it would happen. I thought Liverpool and McManaman would pull it round, that it was all negotiating stances, that the footballer was a Liverpool lad. He wouldn't do that to us. There are a ton of reasons why he eventually did do it and most of them are understandable.
Starting again with Gerard Houllier would have been hard for him. He was ready to spread his wings. Most of all, the club had messed him about for too long, in too many ways. He had been taken for granted.
It hurt, and his performances for the next four or five months hurt. It clearly impacted him and it became a bit sad for everyone concerned. It's strange how McManaman is remembered, but when you remember the shock of the departure it becomes less strange. There have been possibly three more genuinely gifted Liverpudlian footballers in the last 30 years — Rooney, Fowler and Gerrard. If Barkley becomes half the player McManaman was, he will be doing brilliantly.
It's important to say this — I'm proud of what McManaman achieved at Madrid because he was a Liverpool man. He showed his intelligence and open-mindedness on and off the pitch. He became a different footballer, maybe the footballer he would have been had he been fortunate enough to ply his Liverpool trade 10 years before or after he actually did. It was never stop McManaman, stop Madrid. It was that McManaman started Madrid, made them play, the beginning of the process not the end.
When he was beginning to struggle for games I went to Madrid and saw him run the show against Barcelona and the locals absolutely loved him. They wanted to talk about him in broken English which was far better than my Spanish. He was a footballer that football supporters could adore.
https://www.youtube.com/watch?v=VtnDSD8PRzw
Robbie Fowler
PROBABLY my earliest footballing memory is a Liverpool side featuring Robbie Fowler. Seeing a local lad that was so gifted, living the dream. Goalscoring came so naturally to him.
He was the type of player that seemed destined to be a one-club man. Every time he was in red he looked like he wouldn't be anywhere else in the world. Like he belonged.
I was too young to remember exactly how it happened, but one day he suddenly wasn't wearing red anymore. The born and bred Scouser was no longer at home.
As I grew older, and became even more intrigued by the club's history, I noticed how great a player Fowler really was. My generation are almost brought up to believe that no English players are capable of magic on the football pitch. It's always been a negative mindset.
But with Fowler I could see why people were referring to him as 'God'. He was a nuisance of a player and the things he was capable of with a football were things that young lads, like I was, looked at with awe, and then tried to recreate in front of your mates at school. It was effortless for him.
It is quite rare to find somebody so deadly in front of goal. It is even more rare to find it in your own backyard.
Imagine how my intrigue peaked when he came back. My own real, slightly more grown up, football fan experience of Fowler. And he was magic.
Danny Murphy
IN hindsight I, like many others, was probably guilty of underrating Danny Murphy. At that time, he was just an OK player in my eyes. He was OK at free-kicks. Alright at picking a pass. Pretty good mentally. Once you see enough players in red who don't naturally possess these qualities, you realise how unnatural it actually is.
My earliest memory of Murphy, was December 17, 2000. I was five. We were in Wales, and my dad was following Liverpool's game at Old Trafford on Teletext. It didn't seem a big deal to a five-year-old lad. Teletext showed that the Reds had taken the lead. Danny Murphy in the 43rd minute. Dad was happy.
Match of the Day comes around. Back then it was the opportunity to see the highlights of the game that you most likely missed, as football wasn't wall-to-wall like it is now. I'm not even sure we knew how Murphy's goal came about. Then we saw it.
Gary Neville had handballed it on the edge of the D. There were loads of bodies in the wall. Some in United red, some in Liverpool gold. The Liverpool players were gathered to one side of the wall. As Murphy stepped forward they dispersed. The ball drifted through the gap left by the those gold shirts, and inside Fabian Barthez's left-hand post. The placement was near perfect.
Boss goal. Against the Mancs. And we won. He loved scoring against the Mancs, at Old Trafford — a great quality for a Liverpool player. But then, just like Fowler, he wasn't a Liverpool player anymore.
I know now that Rafa Benitez didn't see him in the plans. But, at 27 years old, he still had something to offer, and he wasn't keen on the move. That's what made his move to Charlton a shock. Rafa brought in Xabi Alonso and everybody fell in love. But it's always worth thinking about Murphy and the Mancs. Nice one, Danny.
Robbie Keane
THIS one was shocking in a different way. It was clear that it wasn't working out. Robbie Keane had a boss career at Spurs. He had scored 80 goals in 158 league games at White Hart Lane, but more importantly, particularly to Rafa, was that he excelled as part of a forward two. He seemed to be able to get the best out of those that played alongside him. Teddy Sheringham. Frederic Kanoute. Jermain Defoe. Dimitar Berbatov.
Rafa hoped he could have the same effect with Fernando Torres. It looked good, in theory. In practice it never looked right. His first goal was nearly two months in the making, despite being a regular starter in the early stages. It was against PSV in the Champions League. His first league goal came against West Brom, when he scored a double. He only scored four more times in the league.
At 28 years old, Keane was at a stage where his value was on the decline. This worried Rafa. As the January transfer window came around the manager was nervous about his summer investment. There were all sorts of rumours going around that Rafa didn't want Keane, which he denied. But that didn't mean he was willing to keep him when it wasn't working out.
Spurs wanted him back. He was massive for them, and their fans were sad to see him go. It seemed best for all parties that he returned to White Hart Lane, and so he did. He arrived at Anfield for £19million, and just six months later he was making the journey back down South — this time to the tune of £12m with add ons.
We cut our losses. It was for the best. But you can't help think what might have been.
Yossi Benayoun
YOSSI was great, wasn't he? He had bags of technique and loved to pop up with the odd goal. That was the start of the problems, though. Rafa only saw him as that player who could pop with that goal. The sort of player that was good to bring off the bench. Capable of flipping the game on its head. A match winner joining in late in proceedings.
He was more than that. And he proved it when he did get more game time. He had skill, vision and was always eager to get into a goalscoring position. A constant threat when playing. He scored a hat-trick in September 2009, which made him the only player to score hat-tricks in the Premier League, FA Cup and Champions League.
You'd do well to find that sort of player these days. A number 10 who possesses such a goalscoring threat — the Reds are lucky to currently have that.
Benayoun's game was about positioning. Having the intelligence to be in the right place at the right time, and showing the technique to execute the finish.
He hit a purple patch towards the end of the 2009-10 season, and looked as though he could play an increasingly crucial role to a Liverpool team that had been in decline since the departure of a few big names. But, in what seemed like an instant, he was a Chelsea player. Mad, really. He later cited Rafa as his reason for leaving, claiming that he didn't treat him with respect. Shame.
Javier Mascherano
JAVIER Mascherano was a terrier of a player. The ideal midfield anchor in that he was so good at stopping forwards in their tracks — or hauling them down if they threatened to get away. He was no-nonsense and always played with his heart on his sleeve.
He possessed that South American passion that is an admirable quality in a Premier League player. His tenacity caused him to push the boundaries, but we didn't mind that. To us he was boss, and a crucial cog in any great team. Almost one of us.
In the end, Mascherano made no secret of his want to leave Liverpool, but the club — as well as the fans — remained confident of keeping hold of the player.
My thoughts were vindicated when his move to Barcelona fell through in 2009-10 and, a bit like with Luis Suarez during 2013/14, I maintained hope that the collapsed move would make him stay. It didn't. To be honest, I don't blame him for not wanting to work under Roy Hodgson.
The Hodge made it seem as though the Argentinian had gone on strike, refusing to play in a game against Manchester City. Mascherano has since denied this and it feels like a story remains to be told of what quite went on.
In the end, Barcelona came back in for him and got their man, and Liverpool lost a genuinely top player — one who, it could be argued, they've never replaced.
Raul Meireles
PERHAPS The Hodge's only good signing — although even then he probably wasn't behind the deal — Raul Meireles was the bright spark of a dismal season for the Reds.
He was initially played on the right wing — another tactical masterstroke from the manager — despite the fact that he wasn't particularly rapid. His best qualities were his ability to pick a pass and he was a great striker of the ball, as he proved with his strike against Wolves in particular.
Upon joining the club it was believed that Meireles had negotiated himself an 100 per cent pay rise, so long as he had a successful season. Despite making 35 appearances and scoring five goals, the pay rise was not forthcoming, according to the BBC.
When Meireles went to question the decision the club told him if he was unhappy that he should put in a transfer request, despite the fact that he didn't want to leave the club. At that stage he believed his position at the club was untenable, as the club were looking to sell him. It's all a bit unclear — and unfair on Meireles in some senses — but the move definitely was a shock to the fans.
However, the warning signs were there. After he squared the ball to Luis Suarez, for the Reds' second goal of a 2-0 win over Arsenal, he stuck his middle finger up in, what was rumoured to be, the direction of the board members.
On the outside, it wasn't clear to fans why he would be unhappy, having enjoyed a great first season. Little did we know that was part of the problem, and he became the second player in two years to make a shock move to Stamford Bridge.
For podcasts on every Liverpool game this season, transfer gossip, the lowdown on new signings and more, subscribe to TAW Player for just £5 per month. Minimum sign-up is just one month. If it's not for you, all you've shelled out is a fiver! More information here.
Our latest FREE show is here, just press play:
https://audioboom.com/boos/4985998-the-anfield-wrap-spurred-on