ALRIGHT, kids? Here we are again, Back at the start. Refreshed, renewed, reborn. I can feel it. You can feel it.
I'm running on the spot as I type this.
It's Friday. Match isn't till Sunday. I'll be staying over in London. Thinking about packing my bag now. Not going to pack itself. Mates have been contacted. Plans hatched. Boozers identified. I've even pre-sorted my car parking spec.
No stone left unturned.
I was at Wembley at the weekend for the 4-0 trouncing of the Barcelona mob. What a warm up. What a loosener. You don't really get your appetite whetted more comprehensively than that. I floated out of the ground last Saturday. Then I landed and did 50 press ups on Wembley Way. We were invincible. I was invincible.
I'm shadow boxing now. Throwing combinations.
Anyone else not love the first day of the new season the most? Is there a better day to be alive? The morph from childhood to adulthood was marred for me by the dawning realisation that the Christmas Days were getting shittier as I got older. Post-12 years old they're not really ever the same again. The insane excitement begins to subside, and gradually you release yourself to a calmer appreciation of the day and the festivities around it. By the time I was 16, Christmas Day was simply not Christmas Day any more.
For most people that's the end of it, when their salad days are behind them. All their Christmases have been and gone. Yes, there will highs in their grown-up lives. Some of them natural. Do any adult experiences really re-create that fevered anticipation you experience as a young child approaching December 25 though?
The answer is no, unless…..unless, you're me. Hopefully you, too. But I don't want to speak for you.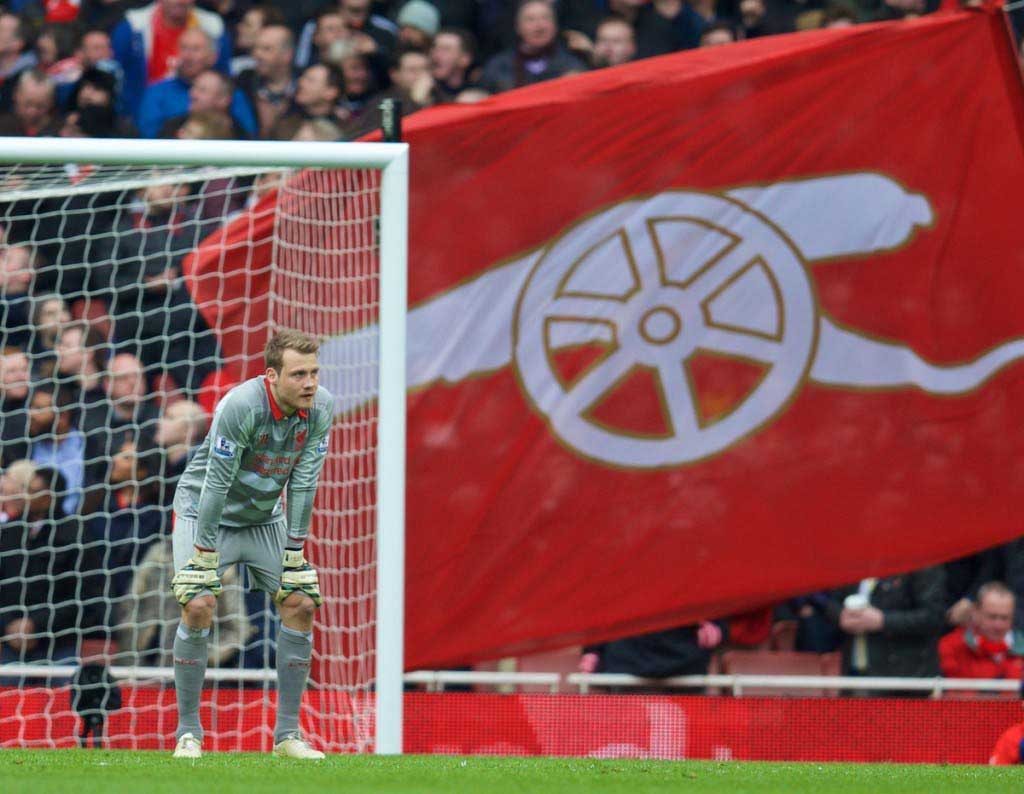 Christmas's promise was replaced for me at the age of 11 when I first came to appreciate what the first day of a new season was all about. My first real first day was Liverpool v QPR at Anfield in August 1978. I didn't get to go to the game because no-one in my family was into football and so there was no one to take me. I'd insisted, though, that my mum take me to stay at my nan's in Cheshire. It felt closer to Liverpool than our house in North London.
It wasn't so much the geographical proximity as the fact that you could buy the Liverpool Echo in Cheshire village shops. The radio could pick up Radio Merseyside. I felt wired into Liverpool there, even if I wasn't actually there.
If you were a Red living 220 miles away in London back in 1978 you might as well have been on the other side of the world for all the Liverpool FC content and goodness available to you. In an age before mass media you got to find out most about Liverpool Football Club by being in or around the city of Liverpool. It honed in me a sense that Liverpool, the place, was the mothership. It wasn't a technicality that it was the base of my beloved team. I could still worship from afar but one day, I knew I'd have to come 'home'.
Ideally, I'd always rather play at home on the first day of a season. I think those that come to be Liverpool supporters, who are not native to Liverpool, appreciate Anfield in a way that I think is harder for locals. I'm still mildly jarred by fellow fans saying that they prefer the aways to the homes. I get that the atmos and bonhomie can be jollier on your travels, but you're not inside Anfield. You're not inside the red walls, in the reddest, most beautiful red place in the world. How can anything be better than that?
Let's not misunderstand each other though. I'm also cool with the opening day fixture being away from home. It's still an opening day fixture. It's a chance to quickly get back in the swing of things.
I'm looking forward to seeing all the faces you see at Liverpool away matches. I suspect every last one of them will be there. All except one actually. My friend Martin. You know him. Always notices five things when he goes to a football match. Never four or six. Always five. That guy.
Martin has been a Liverpool FC away stalwart for aeons now. If he's missed more than one away in the last six years or so, I'll be surprised. He's missing this one though. I'm really not looking forward to not seeing Martin. He's made a conscious decision to stop going to any matches this season (for entirely personal reasons). It doesn't help me at all. Feels like he's deliberately diluting my fun. Just how much I can't forgive him for this 'betrayal' is only starting to dawn, and will be felt fully when the ritual gatherings on the stadium concourses take place in the hour before kick off. There will be a Martin shaped void in my proximity. I may just talk to the empty space and pretend he's still there. I know exactly what we'd have talked about. I'll be talking to him in my head at the very least. Hopefully no one else will notice.
And what of the Reds? They'll be as excited as I am. Bouncing in that Emirates dressing room. Running on the spot, just like me. Jürgen wouldn't have chosen going to a major rival's gaff for the first day of a campaign, but he'll take it now it's here. We'd all have taken a point from one of our top four trickiest aways of the season, but optimism is at its optimal point and it would be morally wrong to not covet taking all three this weekend.
As fate would have it, the Gooners are a bit short on talent in defence, and lacking in sufficient pre-season readiness in other key positions. Wenger has always maintained a large high quality squad though, and I can never recall a time, during his reign, where I've looked at an Arsenal team sheet and thought 'these are shite'. Sunday will be no different.
Still, an opportunity is presenting itself for the Liverpool reds. Not just because Arsenal won't be as strong as they can possibly be, but simply because it's the first day of the season, and on the first day of the season anything goes. It's another of the reasons why it's to be so anticipated and treasured. Until the first whistle blows there's no telling at what stage of preparedness a team truly is. It is a time for freak results to be thrown up. It wasn't that long ago that now-relegated Aston Villa arrived at Arsenal's home on the first day, and thrashed them 3-1.
I can still recall the beginning of the 84/85 season, like it was yesterday. Actually, I don't remember who we played, but I do remember Everton being at home to Spurs, and getting humped, 4-1, in front of a gobsmacked Goodison. Sweet, we Reds thought. The blue revival ends here. It didn't though. In fact, it began there. On that sunny opening day in 1985. They only went on to win the bloody league that season. First days are great, but sometimes they tell lies.
For now, I'm up for a Liverpool win, and I don't care if it's one of those false dawn heralding varieties. Just at the moment, I want to live in the moment. I want to believe for just one more week that this can be our year. That all our dreams can come true. That all my Christmases can be red.
The new Reds to trounce the old Arse:
Mignolet; Clyne, Lovren, Klavan, Moreno; Can, Wijnaldum, Lallana; Coutinho, Mane, Firmino.
This week on TAW is

TAW Player Taster Week:

If you haven't tried our subscription LFC podcasts, you can get a taster of a week's worth of TAW Player shows via our feed of free Anfield Wrap podcasts. You can find this on iTunes, via Stitcher, on Audioboom, at Tune In Radio, on YouTube and via any podcast app by searching for 'The Anfield Wrap'. You can also listen to our free shows direct via this website. More information on our subscription shows here.