SADIO Mane is a Liverpool player then. Rumour has it that he was vetoed by Brendan Rodgers two years ago after his statistics were put through the committee's algorithm and the results came out favourably.
We'll never know if this is true or not but it could be that now we're paying an extra £18million or so for not taking him there and then. Someone somewhere could probably formulate an argument that it's worth that much to know that he's capable of stepping up from the Austrian Bundesliga to the Premier League but I'll leave that to someone else.
I can't really suss what people would have made of Liverpool signing someone from Austria. There would probably have been complaints, mind. Not like when we sign someone from the Premier League…
Oh.
It appears that Jürgen Klopp has got his man. That's the key here. His man. And for that we should all be thankful.
After a period of disharmony between manager and the famous transfer committee this appears to be the beginning of Klopp moulding a Liverpool team in his image. No longer are we going to get situations where a manager and a committee are supposedly buying players in a system of, "You can have him and we'll have him, but you can manage them all and make the best of it."
No matter what you thought of Brendan Rodgers as a manager, that simply wasn't a strategy that was ever going to work. Ironically, he would probably have been better off if the "one for you, one for me" nonsense that he worked under had been "none for him".
Anyway, he's been done before and I will attempt to never mention his name again.
Back to Klopp. To me, it's pretty clear that we're going to favour the 4-2-3-1 formation next season. It wouldn't surprise me, although I wouldn't agree with the idea, if Christian Benteke is allowed to leave and isn't replaced.
Daniel Sturridge, Divock Origi and Danny Ings is theoretically fine for a side that has no European football and is going to play one up front (and it could be tricky to keep a fourth striker happy). But it looks a little thin, even if there is the option to push Roberto Firmino to play there.
That leaves us looking at the three in behind as being key players, who will, given the style of play you'd expect to see, run around a lot. Unless you're going all Roy Hodgson and playing  Sturridge out wide, or using Ings as a version of Jamie Vardy who's now apparently a winger (he isn't, Roy, you tit), we haven't actually got that many bodies there.
There's Firmino, Philippe Coutinho, Adam Lallana and, er, that's it. Lazar Markovic is a possible for these three roles within the team. Therefore, it should come as no surprise that this is Klopp's first port of call when it comes to spending a large sum of money on someone.
You probably need six players for those positions so it's interesting to see what happens to Markovic and whether Klopp decides that he needs another body there. Oh what he'd give to get Allan a work permit instead of another season abroad.
https://www.youtube.com/watch?v=kiLn4YQXJtA
Firmino, Coutinho and Lallana have shown that they are all very good players that have roles at the club under this manager. Mane isn't a threat to them per se – he's something totally different.
Not a single one of the three have what he really offers. He's absolutely rapid. Pace is something we just don't have enough of. Albert Moreno, and then who else? No-one stands out.
Read: Pace, Power, Goals – What's Not To Love About Sadio Mane?
Being able to get up the pitch quickly was why Jakub Błaszczykowski was so important to Klopp at Dortmund. When the other team lost the ball he was able to turn defence into attack, get up the pitch quickly and put the opposition on the back foot. In some cases, the mere threat meant of his presence could make a team think twice about attacking.
Pace is such a valuable commodity in this league and while Firmino isn't slow, if he's the fastest attacker you've got you should be asking questions. Not only have we asked the question, we've answered it pretty emphatically.
Listen: A Southampton FC Writer On Sadio Mane
Listen: Gutter Special On Sadio Mane
Markovic also has pace, and while you might not have liked what you've seen so far, he came with a reputation that he might just live up to — quick, skilful, can carry the ball at pace. Under the right coaching he could be very useful. If not, then sell him next summer. To let him go this summer would be foolish — a repetition of the mistake last season when he was loaned out only for the side to look short on numbers.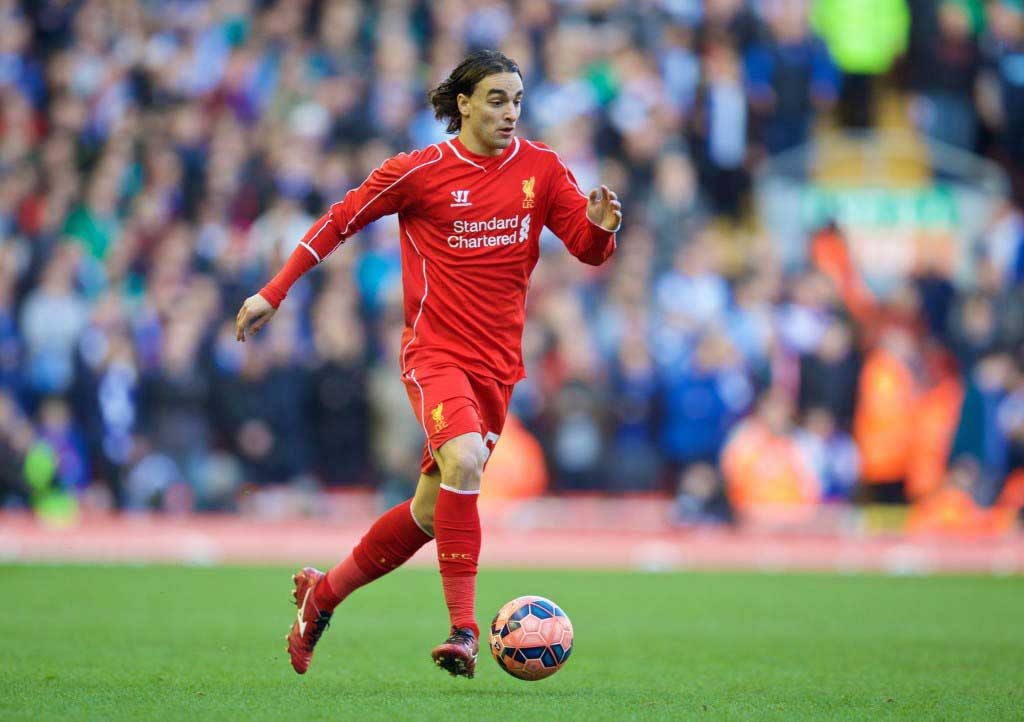 One huge aspect of the general reaction to this transfer is where we have signed Mane from. Dejan Lovren, Adam Lallana, Rickie Lambert and Nathaniel Clyne are now joined by Mane as players we've signed from Southampton in the last two years.
It's easy to accuse the club of laziness here. For all intents and purposes it looks like all they do is watch Southampton. It's easy to draw that conclusion. However, at the same time, after you've signed Lallana and Lovren, why can't you reassess your needs at right back 12 months down the line and decide that Clyne is the right back that you fancy?
*Ooh, LOL… 😴*
Are you supposed to let pride turn you to a right back you feel is inferior, or a worse deal financially?
Those transfers only apply to the previous manager. Why should Klopp not be able to buy Mane? According to The Telegraph's Chris Bascombe he was scouting him nearly four years ago at the Olympics and wanted him at Dortmund. It's pretty obvious to me that this is a player Klopp absolutely wanted.
Should Ian Ayre have aborted dancing around town with his tie on his head to say, "Sorry, Kloppo, I know that you really fancy this lad but you can't have him — there's a self-imposed quota on signing Southampton players and because some other fella signed Rickie Lambert in 2014 cos he needed some decorating doing you can't have him"?
That would be an absolutely farcical way to operate.
You can argue we've signed too many players from Southampton, that'd be perfectly valid.
I like Lallana but for £25m you could have signed more goals. Rickie Lambert was obviously a complete bust, as they'd say in the NFL, and while Dejan Lovren looks like he might now be a good long-term option you'd be hard pressed to have not been able to find a perfectly competent centre half for £20m.
Clyne is exactly what I want from a full back, but good awareness of the market would see you get a good right back for considerably less money. That's how Napoli got Elseid Hysaj for €5m. He's very good. He cost buttons. Good full backs can be obtained cheaply.
All of that is irrelevant to this transfer though. Klopp didn't sign any of these players. They weren't his decisions. Why should people judge the Mane signing based on anything to do with previous signings from Southampton? You shouldn't because he's Klopp's man. So don't.
Will Mane be any good? That's not something I've got a clue about to be honest. I've given up having opinions on players before the player signs. In the past I've got some right, I've got some wrong. As has everyone right down from the manager to a fella in your local who spends his weekends watching Sky on a barstool.
Ultimately, Liverpool have just signed a player — and the people who signed him have watched him more than I have and also know more about this sport of ours than me.
Football is about watching your team win. Not being right on the internet. If Mane turns out to be absolute bobbins and you take satisfaction from it you're probably a bit weird.
Finally, if you haven't noticed, we've got a game on Friday week. An actual game of football. I'll be paying absolutely no attention to it, but we have a game nevertheless. It'll be August 12 (I've decided we're opening on the Friday night against Arsenal based on nothing) before you know it.
Listen: In Our Latest Free Podcast We Talk About Liverpool FC's Identity in 2016