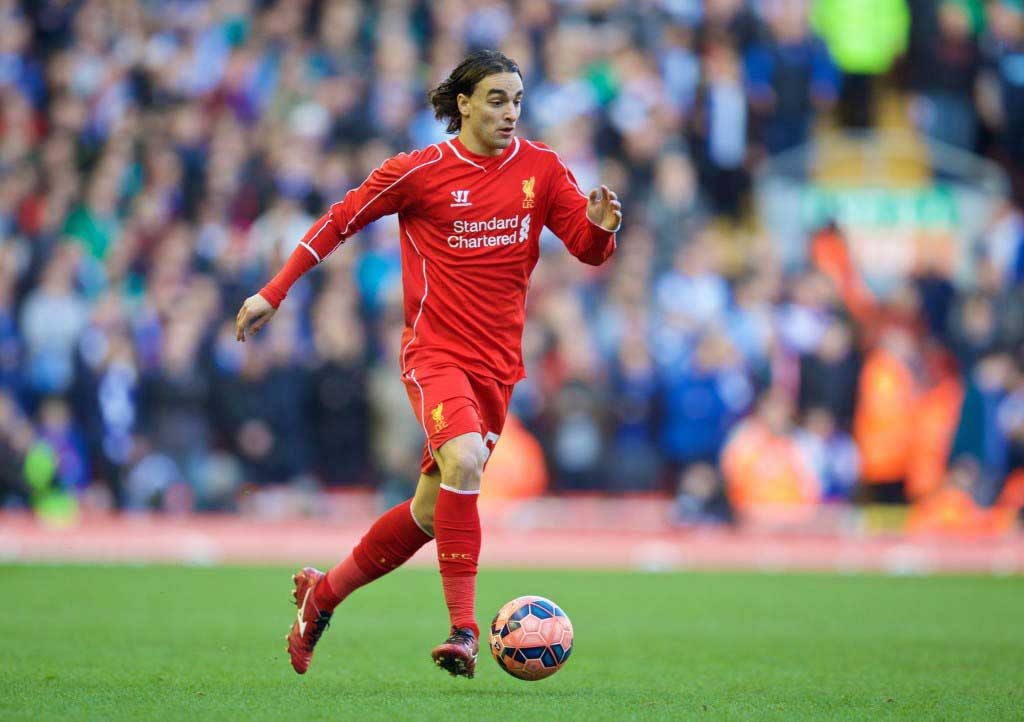 IT'S been a tough year for Lazar Markovic, writes JOSH SEXTON.
After 34 appearances and three goals for Liverpool, the Serbian's season-long loan spell at Fenerbahçe has been dogged by injuries — raising further doubts about his future at Liverpool under Jürgen Klopp. So what next for Markovic? A second chance at Anfield or a new start elsewhere?
Cast your mind back to September 2015 — an unhappy time for Reds, when questions mounted about Brendan Rodgers' position at the club.
Liverpool travelled to Old Trafford fresh off the back of their worst result of the season, having lost 3-0 to West Ham at Anfield. But still many fans optimistically clung on to the the prospect of being able to turn over their rivals in their own back yard.
Rodgers began the game with what many believed to be a diamond, but after half an hour many fans' worst fears were confirmed. The manager's decision to sit back and let Manchester United control the game was one that wasn't popular with Liverpudlians, particularly as it had Roberto Firmino and Danny Ings effectively playing right and left wing back respectively.
There can be little debate. Neither of these players are wingers (or wing backs), shown by Firmino's upsurge in form playing as a forward later in the season.
It's worth remembering then that this was a role that became all too familiar to Markovic during his first season at Anfield.
Most fans openly questioned Rodgers' tactics during that game at United, and added to the criticism was the point that he had chosen to loan out the club's only first-team winger — with the possible exception of Jordon Ibe — only to put two square pegs in two round holes in a game against their fiercest rivals.
The decision to allow Markovic to leave was one that raised a few eyebrows, given that he had started to show some promise following a bedding-in period. Many believed that he would be able to kick on and maybe leave more opponents open-mouthed at his ability.
However, the decision was made, and the winger jetted off to Istanbul. One thing was soon clear — it wasn't something Markovic himself was entirely happy about.
"I had no problem with Brendan Rodgers and we had a bond until, for some reason that remains a mystery to me, he changed," he told Sky Sports. "He stopped playing me and then at the start of the season he didn't even include me in the squad, and nobody explained to me what was going on or what his plans were, so I decided to leave."
Since then, the former Partizan Belgrade wide man has pretty much disappeared off the Liverpool radar, with only intermittent mentions in the months that have followed.
Instead, his season has been interrupted by injuries and he returns to Melwood this summer with his future still up in the air.
Unreliable sources have suggested a possible move to Galatasaray for £20m, but should that move not materialise, Markovic will soon be back at Melwood. So how has he been getting on?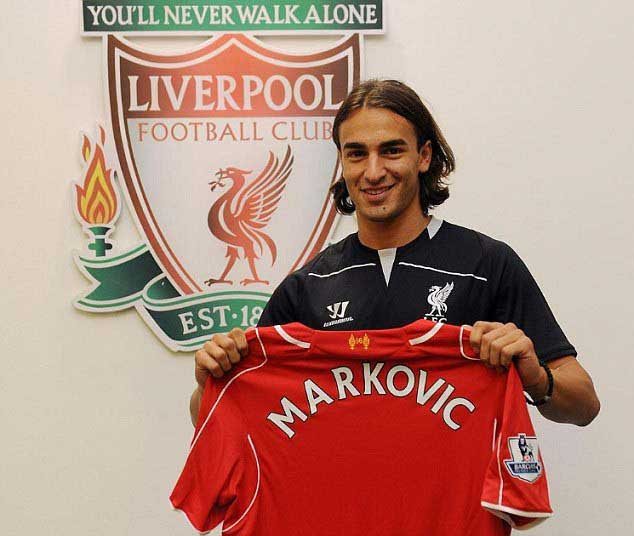 Istanbul-based Opta editor Çetin Cem Yılmaz told us: "This season at Fenerbahçe, Markovic has shown brief moments of brilliance, but his progress was seriously hampered by a string of injuries. He played just 21 games in all competitions here, making 13 starts, scoring twice and assisting three goals.
"At the start it had looked promising. He got an assist for Nani against Bursaspor back in September in just his second appearance, and his first start for the club. This meant he assisted a goal 49 minutes into his Fenerbahçe career, compared to the 749 minutes he waited to get one in a Liverpool shirt.
"The following week also started on a high note. He made a stunning run from his own half into the Beşiktaş box, in a crucial Istanbul derby, showcasing his dazzling speed. Although his cross didn't reach Fernandao, it was still one of the most remarkable individual efforts in the Süper Lig season. But half an hour later he would leave the game injured and would miss a month of action."
Many would say the performance Cetin references pretty much sums up Markovic's career. Great pace and skill, showing promise when in possession of the ball, with little end product to show for it.
Çetim added: "His two European games have been promising. He scored a tricky goal against Celtic, but after another injury in February, he did not play a single game until the last day of the season — a 1-0 defeat to arch rivals Galatasaray, ending an 111-day period on the sidelines with a below-par performance."
https://www.youtube.com/watch?v=lZ9nQ6YtICo
It is tough to judge Markovic on the two seasons since his move to Merseyside. In his first season, he was thrown in at right wing back, a position which clearly didn't suit him, though it was hard to fault his effort levels, while last season injuries interrupted what might have been a promising spell in Turkey.
It is equally hard to see where he fits into Klopp's plans. Typically playing a 4-2-3-1 formation, the three behind the striker need to be fluid, something which Adam Lallana, Phil Coutinho and Roberto Firmino have taken to well.
The Reds' other winger, Ibe, has struggled to adapt in this system — and that could be attributed to a lack of ability, as some would argue — but equally it could be that out and out wingers don't thrive in this current version of a Klopp attacking midfield unit.
However, the former Dortmund boss did use wingers during his time in the Bundesliga, with Jakub Błaszczykowski, Kevin Großkreutz, Marco Reus and Henrikh Mkhitaryan all thriving.
One of the things that Markovic definitely has going for him is his pace, which could be crucial in Klopp's gegenpressing, and his dribbling ability on the ball could be a factor, too, particularly in the transition between defence and attack.
It's worth remembering that someone somewhere saw something with Markovic, with reports at the time suggesting that behind the scenes at Liverpool his £20million capture from Benfica was well celebrated with the club believing they had defied the odds to secure his signing.
The manager has indicated that the winger — still only 22 years old — could yet have a role to play, and the upcoming pre-season could be essential for the Serb to force his way into the German's plans. With a bit of luck, particularly in terms of fitness, the Reds could yet see some return on their investment.