IT'S silly season. That's what everyone calls the period in between the end of the last campaign and — at the very least — the release of the fixtures for the next one. This summer we've also got the Euros to distract us, so maybe that will help some people get over the constant need to talk about transfers, to complain about transfers, to make transfers *THE CENTRE OF THEIR VERY BEING*.
I'll be honest with you, I quite like silly season. I like looking into players I would otherwise know little to nothing about. I enjoy watching YouTube clips of random Romanian players and deciding they're the best defender/midfielder/striker ever bar none. I even enjoy filling my house with the shit dance tracks they have on them, as though my Sonos has been taken over by some weird German Pop aficionado.
What I'm not a fan of, though — what absolutely does my nut in — is the never-ending suggestion that the club can't seem to do anything right.
Every day some people send tweets about it being a "long summer ahead for Liverpool" because we haven't signed Lionel Messi or brought Luis Suarez back. Comments about the Reds being "a joke" for not having spent the transfer window shelling out for anyone that has got two legs and can run about a bit.
People completely and utterly losing their shit in the first week of June is my least favourite thing about transfer windows. You can even stretch that out to the second or third weeks of June, too. I'll let you in to a little secret. It's strange that newspapers and website don't seem to be talking about this, but…
The transfer window officially opened for Premier League clubs on June 9. Today.
Bet you didn't see that one coming! Who knew, hey?
With all of the moaning and complaining about Liverpool's transfer strategy, the conviction that Ian Ayre has somehow fucked everything up again, the concern that the arrival of Jürgen Klopp didn't also herald the signing of 200 Bundesliga superstars, everyone seems to be forgetting that we haven't officially been able to bring anyone in anyway.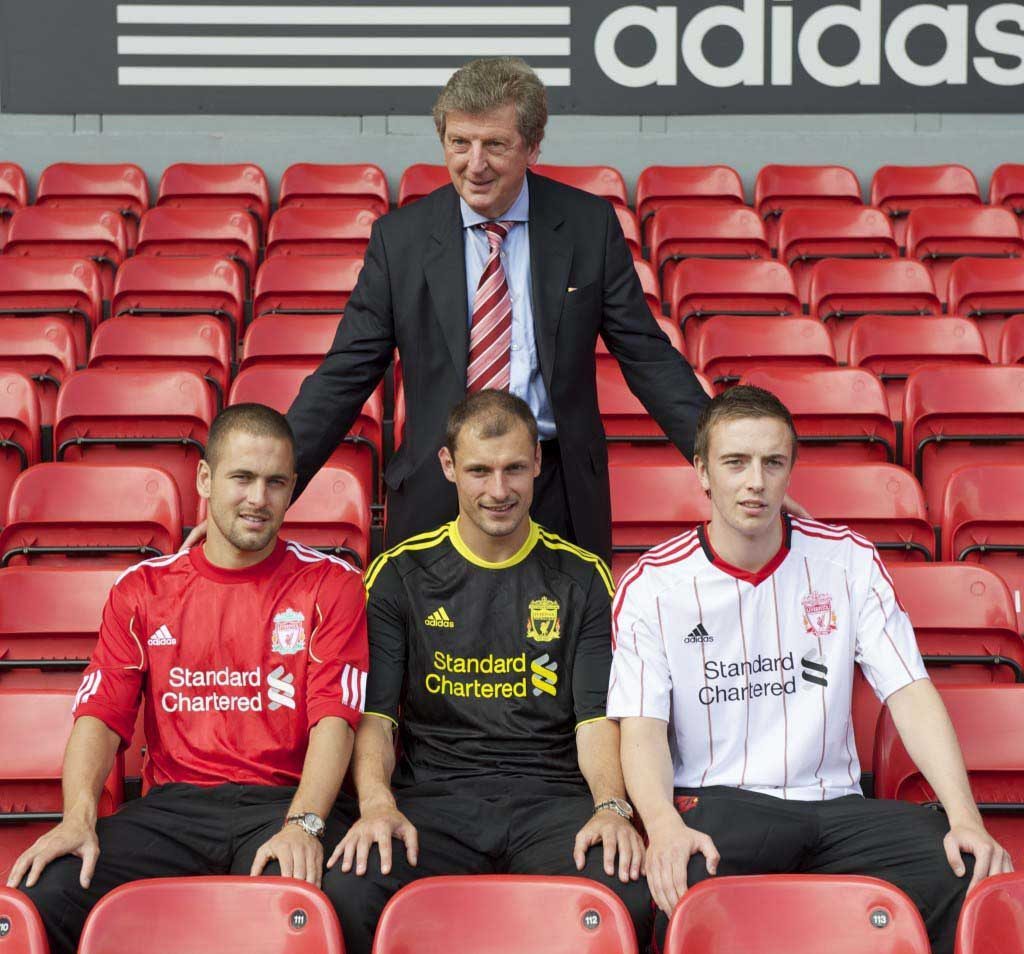 Oh, of course, we can still do deals. But the same people that complain about us not having signed anyone also conveniently forget that we've signed three players.
Ask anyone midway through last season which areas we really need to strengthen and goalkeeper, central defence, left-back and attacking third would have been the majority of answers. Well we've got two of those four boxed off rather neatly already, with a neat and tidy 20-year-old Serbian midfielder thrown in for a laugh.
I know we're being linked with loads of players and those links don't seem to be materialising, but why let that stress you out? What's the point? What good do you get from tweeting John Henry and telling him he's a prick because we haven't signed Reus? It might feel cathartic for a moment or two, but after that you'll just read about another player and get stressed that we haven't signed him.
I said on the Gutter show on Monday that I reckon transfer stories come from one of four different places: The buying club, the selling club, the player/his representatives, or from thin air.
Here's a little game for you to play that might help you relax and enjoy the silly season as much as I do:
Every time you hear Liverpool are linked with a player, see if you can work out where the story has come from.
We know, thanks to well-placed sources such as TAW contributor Melissa Reddy, that Mahmoud Dahoud is one of Liverpool's top targets this summer. When the Reds are linked with another midfielder, such as Danny Drinkwater, is it possible that that is Liverpool playing a game with Dahoud by letting him know we'll look elsewhere if he takes too long to make up his mind?
What about the latest craze — saying that we're dead keen on Gonzalo Higuain? Might that be Napoli using Liverpool's name to let other clubs know that he's for sale? Or even the player trying to put pressure on the club he actually wants to move to by linking himself to us? It's entirely possible, with Klopp having apparently watched Argentina play recently while sat next to "Higuain's brother and agent" (that turned out to look a lot like Klopp's own son), that it could be a story plucked out of thin air by newspapers and websites with nothing to talk about and a desperate need for clicks.
There's nothing wrong with getting excited over transfer rumours. In fact, the opposite is true. Get excited! Think of the possibilities. Drool over the idea of Götze, Coutinho and Higuain buzzing around Daniel Sturridge. Fantasise about Loris Karius. That one just me? Ok. Think about whatever you want but stop getting so stressed about it all.
Klopp's on holiday. Everyone fancied a bit of a break after a long and gruelling season. Transfers are extremely complex beasts that have many different parties involved and take a remarkably long while to get sorted. We all want the very best for Liverpool Football Club, but to some extent we've got that already with the man in the dugout.
When Klopp agreed to come to Liverpool there was excitement aplenty, not just because of what he did at Dortmund but also because of how he turned virtual unknowns into absolute superstars. The likelihood is that we won't be signing Götze or Lewandowski this summer, but maybe it will turn out that we've already got something approaching similar but it took the German to untap their potential.
Transfer stories paint a picture, with the types of players we're being linked to normally saying more about the club's intentions than the likelihood of us signing the actual players themselves. Rumoured to be after loads of left-backs? Maybe the manager wants a new left-back and everyone is guessing who it is. It's not rocket science.
Have a look at the rumoured targets and see what you think it says about the positions we're hoping to fill this summer. Don't get worked up over us not having signed any superstars yet.
Most importantly of all, though, bear in mind that we're going to win the league next season. It makes the whole process of figuring out which players are going to be with us for the celebrations so much more fun.