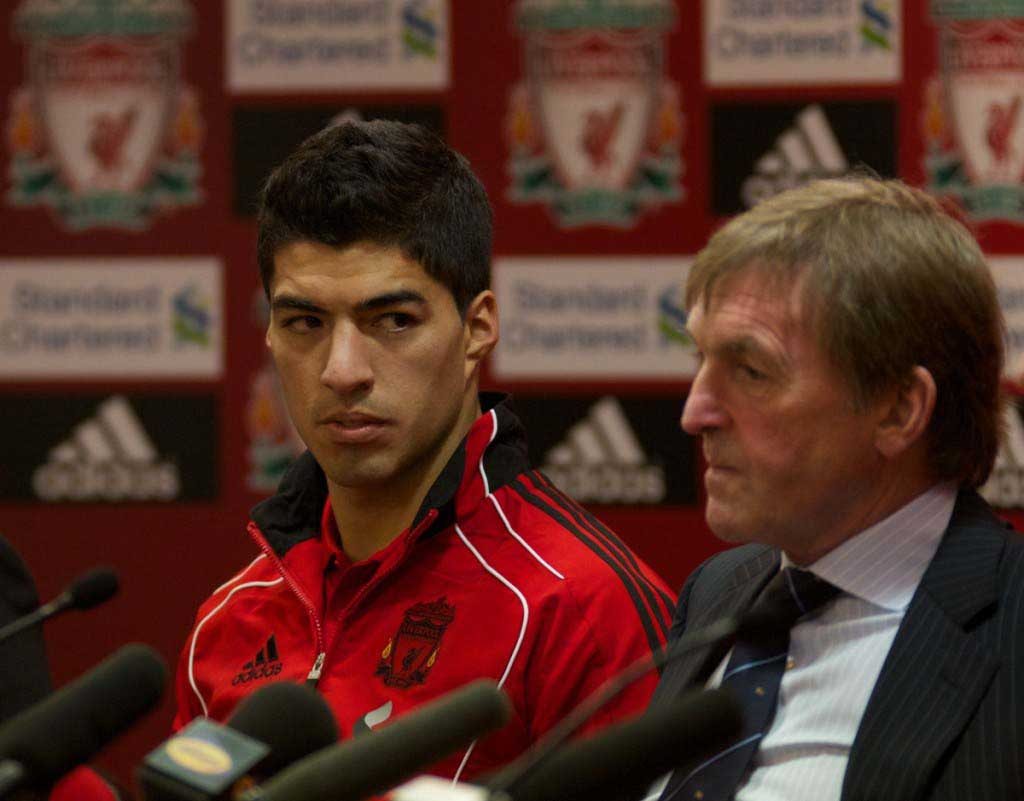 "LUIS SUAREZ is a c*** – but he's our c***."
I said that to an audience of 900 Liverpool fans when The Anfield Wrap put on a live show at the Hilton Hotel in Melbourne 12 months ago. Back then, Suarez was trying to engineer his way out of the club. Arsenal had put in a bid while Real Madrid were watching in the background. Suarez had made it clear he wanted to leave Anfield. Three months earlier he'd sunk his teeth into Branislav Ivanovic wearing the famous red.
C***ish behaviour. Yet I was booed for calling him a c***. Don't get me wrong, I can understand why. There is no black and white in football despite the daily attempts to make it so. How we perceive football – or the people who play it – we all interpret things in different ways; we like different players for different reasons and we put our own expectations upon their shoulders. Some will champion those who work hard, bust a gut and never stop running. Others will look for skill and moments of magic first and foremost and consider anything else a bonus. It's that very fact that makes it so interesting. If we all thought the same it would soon get pretty boring.
How people go about supporting the club is different, too, as are their expectations of other fans. Many think you support the club; the team; the players no matter what they do or what they say. And they expect the same of others. Goalposts are shifted to accommodate and conspiracy theories are sought. It's admirable in many ways; naïve in many others. Simply because a player wears the red shirt, or a man sports a club tie, it doesn't make them right. For reference, see the Hicks and Gillett era.
For some, Luis Suarez could do no wrong. Everything was excused simply because he was brilliant at football. Again, it's understandable. Again, it's naïve. When a player has so much ability, has scored so many jaw-dropping goals that others wouldn't even attempt, never mind execute to perfection, then it's anything goes for some. He made me happy, is the mantra. He's mad but he made me happy. He's one of us. For reference, see Eric Cantona.
Since Suarez's most recent incident of biting, I've seen leading journalists tweet – and write pieces – about how Liverpool fans defended Suarez no matter what. Like that's new. Or different from other clubs. They missed a vital word, though: Some. Some Liverpool fans did. Some didn't. Some thought it was funny, laughed it off as mad and stuck their fingers in their ears about the rest. Others cringed. Others wished he wasn't associated with Liverpool. Others thought he was a c*** for behaving that way again after all the support he had received and winced at that picture of him clutching his teeth as though he had been wronged.
Some loved him. Some hated him. Some were somewhere in between. That number included me. I loved what he could do with a ball at his feet but the associated bullsh*t made me want to scream. It's never going to stop either. Is anyone seriously expecting a changed man at Barcelona? Well good luck with that.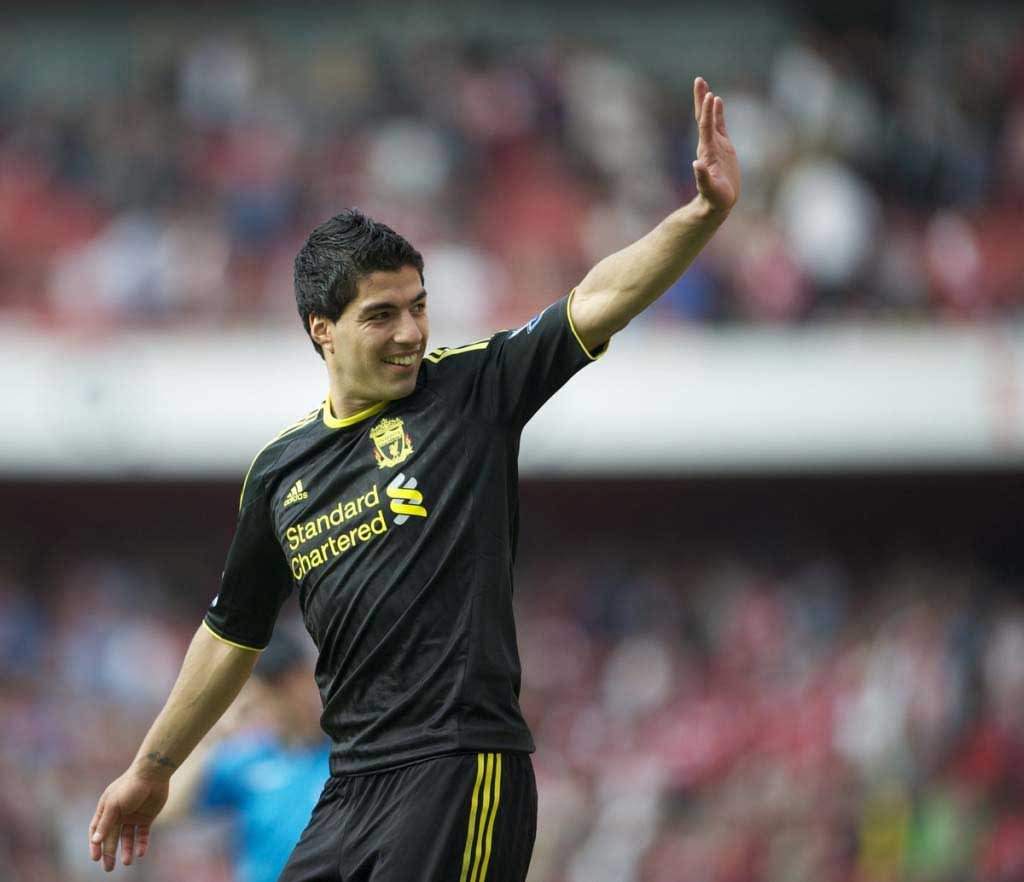 If (when) he steps over the line again, this time while wearing a Barca shirt, no doubt it will happen there too. Barcelona pride themselves on being different, on being special. Yet that notion has disappeared into the belly of modern football. Some of the most passionate fans in Catalonia may just circle the wagons like some Liverpool supporters did. They too, may support no matter what and look at each other and say: "He's one of ours."
Some football fans have complete tunnel vision when it comes to their club. So yes, there were Liverpool fans that even when presented with video evidence of Suarez sinking his teeth into an opponent (again) looked for ways to excuse his behaviour, believed his embarrassing excuses ("I lost my balance and ended up falling on my opponent. At that moment, my face hit the player leaving a small bruise and sharp pain in the teeth") and refused to believe that it wasn't (yet another) media-fuelled conspiracy.
It was the same during Suarez's numerous attempts to manufacture a move away from Liverpool. It was the papers. It was the radio. It was the telly. It was agents. It was anyone but Suarez, according to some. Yet there he was, giving another radio or TV interview on international duty. There he was, trying to move to Arsenal, to Spain, seemingly to anywhere at times.
Lost in translation? No. C***.
His international teammates spoke of his desire to move, too. His father in law did. His lawyer did. But he loves Liverpool, right? He's going to stay, right? And none of all that media noise can possibly be orchestrated by him because, you know, he signed a new contract.
Right? Wrong. Suarez moved to Liverpool because it suited him. After his first biting incident in an Ajax shirt – coupled with his handball incident for Uruguay – he was perceived as damaged goods – as a risk. If we're being honest, that's how Liverpool secured his signature in the first place. Suarez went on to produce his best football under Brendan Rodgers, a manager who set up his team to accommodate him and billed him as the team's No.1 star. That wasn't before he threw Kenny Dalglish's misplaced support for him back in his face by refusing to shake Patrice Evra's hand after promising his manager to do just that.
C***.
The PR statement says Suarez loves the club, the city and the fans. That's what they always say. But I don't believe him. I think he loves the fact it helped him get to where he really wanted to get to. To Spain. To Barcelona. To the move he really wanted. Heavy heart? Heavy wallet.
Am I bitter that he's gone? OK, maybe a little. I thought he might just have felt like he owed us after all what had come before. But now it's clear Suarez signed a new Liverpool contract because it suited him. It gave him a cast-iron clause; a set in stone way out if the right club bid the right money. And that's exactly what happened.
Liverpool won out of it too, of course. We had a player fired up to play to the best of his ability last season. He did that. He put it in. He won games, he set up others to win games, he entertained the fans and he made Liverpool box office, helping the club bank record TV money while going so agonisingly close to the title.
But he always knew he was off and we were kidding ourselves he wasn't. He was always glancing at the Nou Camp. The World Cup bite was a mere sideshow – the family quotes about a move to Spain had already appeared, the Suarez laywer was already shuffling papers in public. It's easy forgotten in the sh*tstorm that has come since.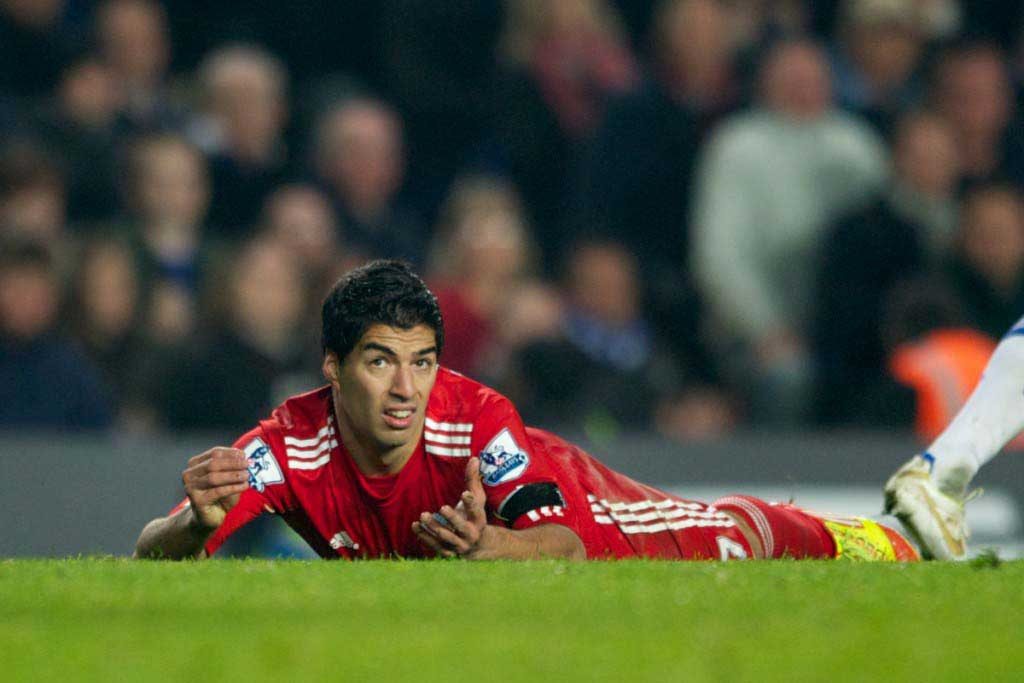 Liverpool's silence on his latest inexplicable on-pitch chomping fest also spoke volumes. They could have pointed out how well Suarez was managed last season at Anfield. They could have highlighted how the player had the option of one-to-one sessions with a leading sports psychiatrist in Steve Peters. They could have made it clear Suarez was made to train on his own at times during his previous ban before returning to play so well. They could have asked why Uruguay couldn't manage similar, or questioned why Suarez, his team-mates, his manager and his country so laughably defended his latest actions.
They did none of that. There was no attempt to airbrush Liverpool's public image. And why? Because they knew he was going. There was no need. They knew it was time up. Thanks Luis for getting us back in the Champions League, we don't have to defend your barely believable actions any more. Bye. Oh, and another thing: No one's bigger than the club. It had to be said, Brendan. And it's true.
A 72-word statement on the club website heralded the end of Suarez's Liverpool career and for me that felt about right. He was good, of course he was good. But he's simultaneously been a cause of embarrassment. Look at that picture of him holding his teeth after the bite. Really? Read his excuse again. Really? Think of the transfer requests, the moans, the threat of legal action, the laughable blaming of the media. Ok, the lad was brilliant with a ball. But….
Liverpool have handled it well, banking the third most expensive transfer for a player who most see as a walking time bomb as well as one of the world's best players. But within the walls of Anfield and Melwood, or indeed the living room of the Dalglishs, there must be people feeling disappointed or let down. They tried. They supported. They helped. And he threw it back in their faces. Suarez said he'd shake the hand and didn't. Suarez said he'd pack in the theatrics and didn't. He surely vowed to end the acts of cannibalism. And he didn't. Then said sorry to "the football family." Cheers. C***.
I'll say it again, he's a fantastic player; hugely entertaining, one of the best I've seen in the flesh. Ability-wise, he can match anyone that's pulled on the famous red shirt. Is he a great though? Is he a Kenny, a Digger, a Souness, a Gerrard? Not for me. It's not just about skill.
Suarez's words about loving the club, the city and the fans feel empty, spun for him in an office somewhere as he jetted off to Spain.
As good as he was for Liverpool, he's just someone who passed through. Ultimately – and he's not alone in that respect – he cared more about himself than the club. So we used him and he used us. He got Barca, we got the Champions League. Thank you and good night.
Greats – in my opinion at least – stick around and win things. They make things happen when it matters, they score in the cup finals, lift the silverware and let their actions speak louder than their words.
A romantic view – maybe. An outdated assessment – perhaps. But think of this. Remember Kenny and you'll remember Wembley. Remember Souness and you'll think of Rome. Remember Gerrard and you'll remember Istanbul.
Remember Suarez? Yeah, there he is biting a Chelsea fella while wearing a Liverpool shirt.
Liverpool will walk out on a sunlit Anfield pitch next month and the side that will acknowledge an expectant Kop before kicking off the season against Southampton will not contain Luis Suarez.
I can't wait.
Liverpool are still Liverpool and Suarez is still a c***. And he's not even our c*** now.
Pics: David Rawcliffe/Propaganda