SO the season is over and we have all gone on holiday. Kind of. I stopped thinking about the Reds for about six hours on Saturday morning.
I'm in pre-season mode now — wishing Wimbledon would hurry up and piss off and all them boring arse Tories would go back to eating strawberries in the comfort of their own house rather than on the telly. Busy wishing that I could hibernate for a couple of weeks until the sight of Cliff Richard's auld grid singing some bollocks about going on holiday to Scarborough — with Sue Barker longingly looking on, doing a boss impression of a slightly deflated ballon — is a thing of the past.
Unfortunately, seeing as though we can't hibernate or time travel, transfer rumours and transfer strategy have to take centre stage. It's the time of year where we get to dream about who the Reds will sign and how easy winning the league is going to be — pissed it by Easter, aye.
By now, the similarities between the season just gone and 2004-2005 have been pretty well documented — patchy league form, a foreign manager getting to grips with the league and an imbalanced squad, and European and League Cup final appearances to whet the appetite for what next season might bring.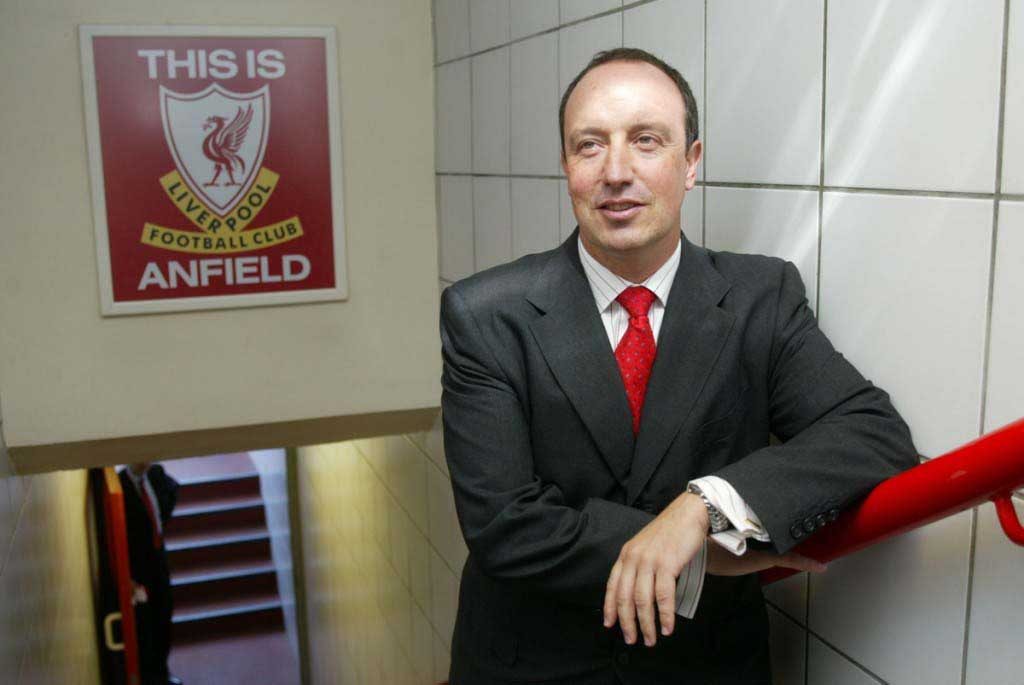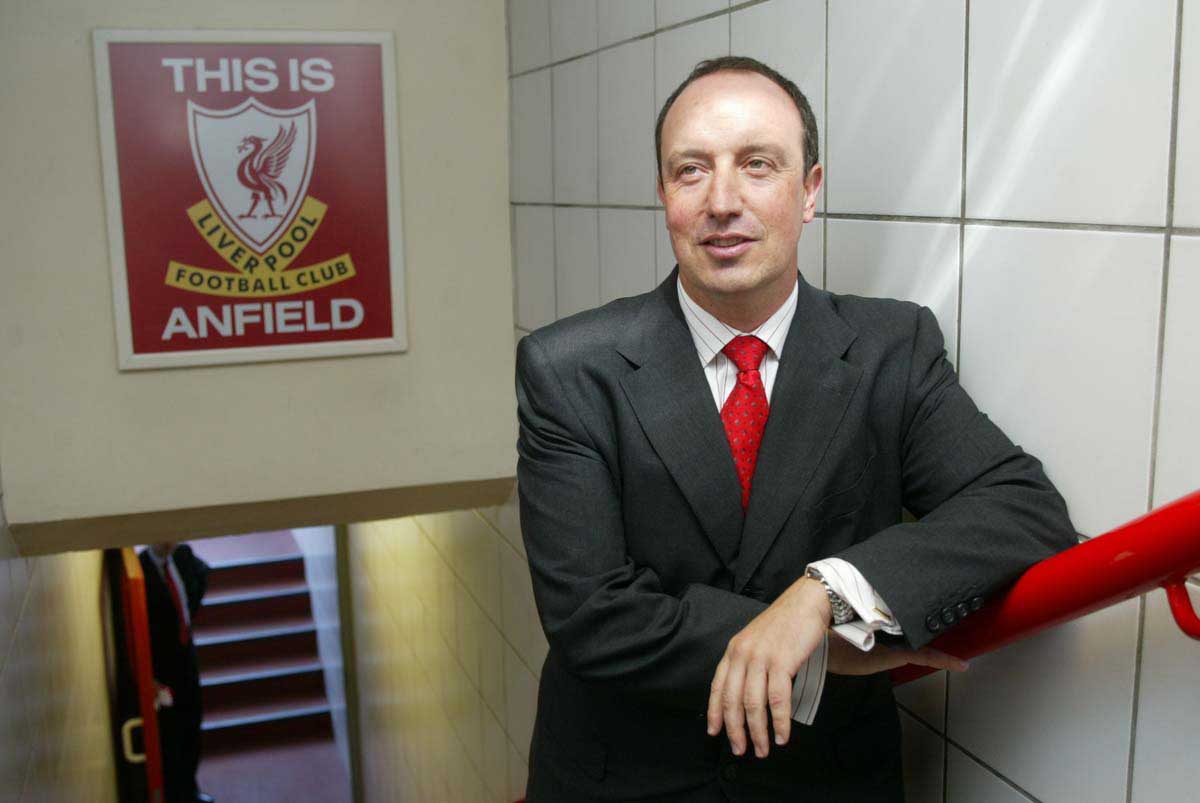 Remembering back to this time period before the start of 2005-2006, we were all dreaming about which of his former players Rafa was going to sign: Vicente, Ayala, Baraja, Albiol… to name just a few.
The level of disappointment felt across the fan base when instead we signed Peter Crouch, Bolo Zenden from Middlesborough on a free, a new goalie who no one had really heard of, and pipped Everton to the least known Valencia player available in Momo Sissoko, was palpable.
At the time we were too soft in the head to realise what was happening. Giddy from the European Cup win, we all expected superstar after superstar to come through the door regardless of whether we needed them or not.
The benefit of hindsight will tell us that these transfers set the tone for the year ahead with pragmatism at the heart of the strategy. The previous year's squad was not combative enough — it lacked presence and fight in tricky away games.
Crouch, Momo, Pepe Reina and Bolo provided a physical presence and game intelligence to dovetail nicely with the existing squad and created a group capable of grinding teams into submission, of finishing second on 82 points, and of looking like a team that could beat anyone.
The summer of 2016 might be pretty similar, you know. I think it's fair to say that the current squad has similar faults to the one Rafa was dealing with in 2005. A lack of presence in certain areas seems to have been exploited time and again. An inability to look after games, to kill games, to take them away from opposing teams or hang on when needed persists.
The start of Klopp's reign seemed to consist of him trying all manner of things to make us solid and prevent us from throwing games away. He was continually let down by individual mistakes, by a collective mentality not strong enough and by a team lacking leaders and enough players who are capable of reading the flow or momentum of a game.
Think about West Ham away when Moreno goes down injured on their touch line and somehow their lad is allowed to run the length of the pitch, untouched, to set up a goal. A crucial moment in a game, and one when as soon as he got anywhere near our half he should have been volleyed into their directors' box and made to ask questions as to why West Ham are making donations to the Conservative Party. He should have possibly been volleyed as far as the Olympic Stadium so the tax payer could pay for his removal. Either way, he should have been volleyed.
Sunderland at home, big Si lashed a couple in his own net under no pressure. Southampton at home, sloppy defending in the box let them equalise late. Southampton away, Skrtel bounces on and wrecks everyone's day. Newcastle away, a shite team work hard against us on a heavy pitch and we can't match it. Watford away, Skrtel, transfixed by an imaginary attacker instead of the ball manages to kick it out for a corner, injure himself and pile pressure on his own side all in one go — like some sort of death move on Mortal Kombat. Finish him.
The season was littered with individual and collective errors.
These things will not have gone unnoticed. In spite of Klopp's best efforts, weaknesses persist around even our strongest 11, as evidenced against Sevilla. Take Albie Moreno, God bless him, for example. He couldn't defend a castle, on a massive hill, surrounded by a really wide moat, armed with a loyal squad of a thousand superheroes, from being invaded by a goat. Even if he was expecting it.
"There's someone at the door, Albie, says he come to see you, looks a bit like that goat we have been waiting for."
"He looks harmless enough, let him in. I'll have a ride round on his back."
The Hodge, prior to the Champions League final between Bayern and Dortmund at Wembley in 2013 was asked about what he liked most about Klopp's tactics. He was widely, and correctly, laughed at by the world for saying that he liked the rigidity and discipline of Dortmund when not pressing and admired their ability to form two banks and defend their box. This, rather than heaping praise on the aggressive pressing tactic.
While it is always nice to laugh at Hodgson, it is an interesting point he makes.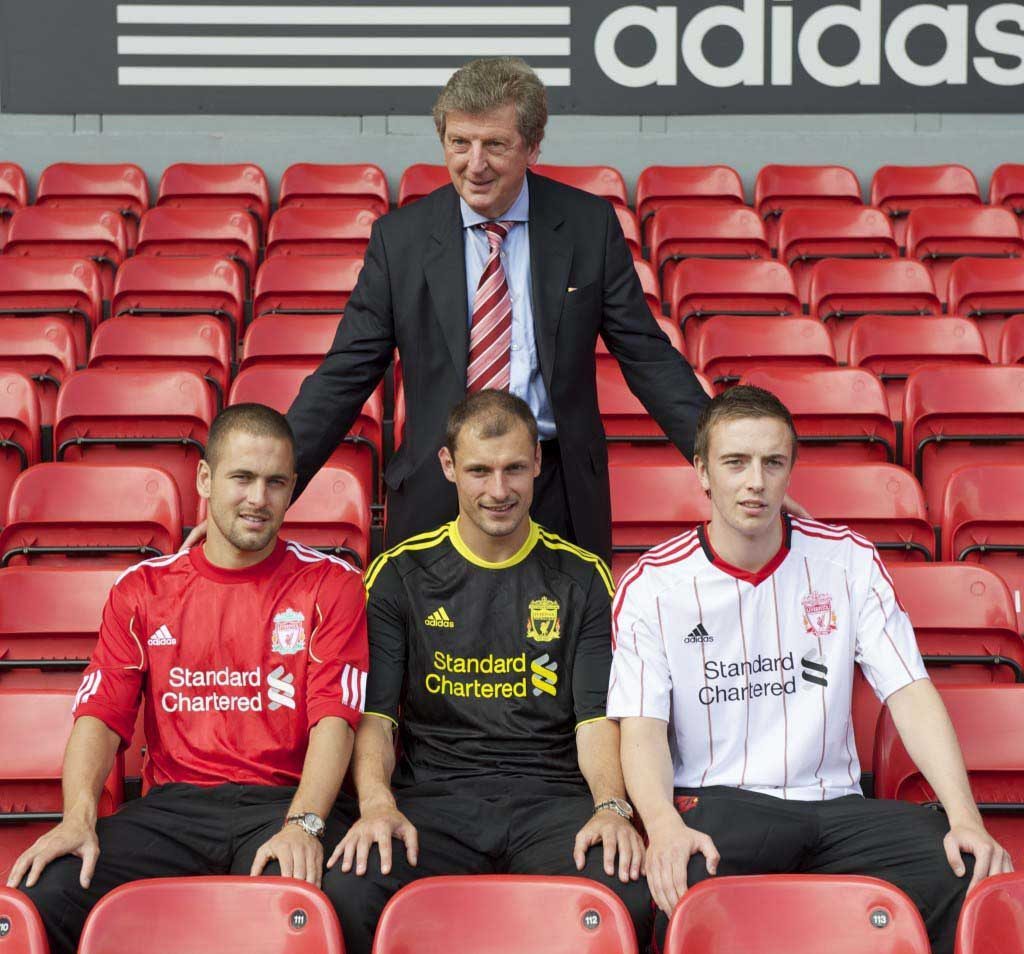 Kloppo has not been able to instil that into this current Liverpool side. They have taken on the ability to press and play with, and indeed create, momentum at times but have so far been unable to develop an ability to play when momentum is against them or adversity strikes.
A major reason for this is the inability to get in shape and hold it, to defend deep and protect our own goal; to protect a lead for fuck's sake, even for 10-minute spells in games. Despite Klopp's best efforts this has just not been possible, probably because loads of our lads are just, well, not very good at it. Too many of them switch off.
I would fully expect the transfer strategy this summer to address this issue more than anything else. The evidence to date would back this up.
A tall, quick, centre back has been signed already to hopefully see off one of the first major weaknesses highlighted by Klopp; an inability to win headers anywhere on the pitch but especially in our own box (Degsy the Lov's late re-emergence aside). A tall centre midfielder has been signed already; see above.
A new keeper bought to hopefully not lash it in his own net at any given opportunity. Talk of an energetic centre midfielder with positional sense and a left back who isn't a gobshite being our next targets and a squad lacking balance and with glaring weaknesses suddenly starts to look suitably equipped to wallop everyone and leave us all discoing our heads off.
Let's sign Reus, Gotze, Sanchez and Griezmann? Nah, let's sign what we need and worry about the rest later, eh?
Up the defensively solid, disciplined, boring arse transfer strategy Reds.