I'VE always thought the derby is a bit like going for a periodic medical.
It's not entirely necessary that it should be occurring on the particular scheduled date, but the simple fact of it happening raises blood pressure, and implies a phase of self assessment and reflection. It generates unnecessary anxiety. It's not just a stock take and an MOT. It's a good long hard look in the mirror. It reveals all.
Last October, we went there, and our manager Brendan Rodgers was the health of our team incarnate. He wasn't a well man. We weren't a well team.
The Blues, by contrast, were flying, and lips were getting licked at the prospect of taking apart the sick man of the Premiership. We were lambs to the slaughter.
Except it never turned out that way. LFC got a moral victory in a 1-1 draw, and to the relief of all, not least the man himself one suspects, Brendan Rodgers was relieved of his post immediately after the game. Within days Jürgen Klopp was installed as Liverpool FC's new manager and the reds were suddenly brimming with good health and robustness once more.


Evertonians were left scratching and confused. I love it when we do that to them. Totally wreck their heads. The best laid plans of Blues and men.
Six months on and the landscape has continued to shift. The points gap isn't exactly a chasm, but Everton aren't talking about finishing ahead of Liverpool. They're dreaming of Wembley and a first trophy this century. We have also got our eyes on a prize, and for once the derby looks something of a diversion from the main event next week – that semi-final date in the Europa with Villareal.
Bobby Martinez nearly became a Liverpool manager back in 2012. He will undoubtedly be relieved of being an Everton manager this May. There's a symmetry of sorts here. Brendan Rodgers' goose was cooked prior to last October's derby and so too, surely, is Martinez's as we go into this April's one.
You've got to wonder if anyone has actually told Bobby M he's a goner. His threat to put out his strongest side against LFC, when a semi-final against Man United beckons in just three days, is the act of a lunatic. It looks like a mad last throw of the dice from a man who still believes he can salvage his situation. If Martinez is stupid enough to go full tilt against Liverpool this week, it is because he is gambling that a derby/FA Cup double will be enough to rescue his job.
It's a vain folly. His best bet, by a country mile, is to heap everything on that semi-final. With fresh legs and a good tail wind he could exit Goodison a trophy winner. His double or quits approach diminishes an already slim possibility. Come the season's end, when Roberto is refreshing his CV, it won't aid his cause to note that he beat a half-interested Liverpool in the end-of-season derby that nobody needed.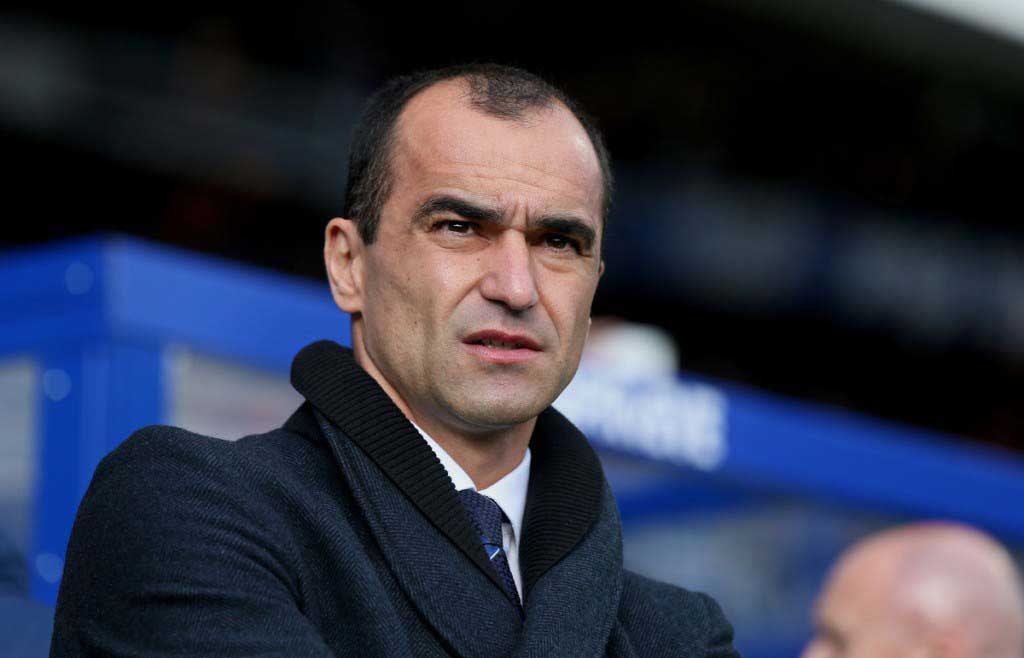 Maybe he's bluffing. Maybe he'll fool Klopp by picking his kids. That'll daze and bemuse us.
Klopp's hand, by contrast, can be played open with total abandon. It'll be eight days to Villareal, and he needs to give his A squad a full dress rehearsal. He'll get Everton instead, but at least he's likely to see an opponent play with an intensity that will match that threatened by the Spaniards, if little else.
In his pre-match press conference, the Liverpool manager stressed the need for cool heads and decried stereotypical derby machismo. He doesn't want big challenges and yellow cards, he wants brains over brawn. He may also be hinting that he doesn't want anyone getting cheaply injured at this crucial juncture of the season. LFC are already two nailed-on first choices light, missing both Emre Can and Jordan Henderson until the end of the campaign (or as near as dammit).
Klopp made 10 changes for the weekend win at Bournemouth. Expect him to make about 10 more for Everton's visit. None of Sunday's back five will make the derby. Lucas Leiva should return to midfield in place of Kevin Stewart, to partner the now pivotal Joe Allen.
Ahead of them, Ibe, Firmino and Ojo should all drop out. Coutinho and Lallana are near certain to come in for two of these vacated positions. One again, we're left to ponder whether or not Jürgen will look to partner Daniel Sturridge and Divock Origi from the get go, or whether he'll again wait until later in the game to repeat a now familiar experiment.


At a massive risk of nearly always fatal derby day over confidence, my preference is for seeing Liverpool attack Everton with the throttle on full. Whether or not Bobby goes with his best players or not, Liverpool – on paper at least – should have far too much for an Everton team hugely short on confidence, and with more than an eye to business at the weekend.
The decks are undoubtedly loaded in Liverpool's favour, and we have every reason for near-total confidence. The Blues are on the deck and their manager's head is in the noose. It's ours to lose.
The gods then, will make this one a draw.
The magic Reds to take on the tragic Blues:
Mignolet; Clyne, Lovren,Sakho, Moreno; Lucas, Allen; Lallana, Coutinho; Sturridge, Origi
LISTEN: Our Derby Special with Neil Atkinson, John Gibbons and David Downie
[audioplayer file="http://traffic.libsyn.com/theanfieldwrap/DERBYSPECIALCLIP2004.mp3″]​