PICTURE the scene.
Dawn breaks. A naked man lies alone on a heavily distressed bed — the duvet and pillows seem to be at once entwined with and yet almost scrambling to escape his clutches.
Through the untouched, gaping curtains an inquisitive beam of light gropes across the swollen figure. Sweat forms on his bald head. Sweat forms on his somewhat ironically hairy chest. Sweat forms on his shins.
Last night's clothes lie strewn across the floor, surrounded by an invading army of coins. A piercing noise startles the man.
Sitting bolt upright, mopping his brow he wonders aloud: "Where the friggin' hell am I?"
The features of the spare room come sharply into focus.
"Shit."
His senses awaken. The alarm on his phone is blaring on the bedside cabinet. Successfully navigating three glasses of water, he turns it off and slams his head back into the pillow. Slowly, the taste in his mouth comes to his attention; demands his attention, takes his attention by the scruff of the neck. He brings his fingers to his nose.
"For frig's sake, a kebab?"
Dread and regret fill his stomach. His stench fills the room. His heart pounds an alarming BPM in his head.
"What the friggin' hell happened last night?"
He lies back and puts his mind to remembering. Forcing himself past the horrors of the kebab, the endless pints of Mahou, The Tanqueray Ten.
Flashes of laughter and snippets of conversations bounce through his mind. And then it hits him. It washes over him.
A smile forms on his face.
A fair bit has been said, written and done since Friday morning. A fair bit has been achieved but I reckon I can safely say that that smile hasn't left my face yet, in the same way that Friday morning's hangover is still lurking about waiting to pounce.
It was a great night wasn't it? A proper atmosphere aided and abetted by a team that looked assured from the first minute, safe in the knowledge that they were going to win.
The weeks in and around Christmas when we had no players, tired legs and no threat seem like a lifetime away now.
The consistent team selection that caused consternation at the time now seems to make sense in hindsight. The familiarity it has bred among the players and the shape that is now evident might not have been possible without the formative weeks when the same errors were being made time and again. An in-season pre-season of sorts.
No time to train, the Reds had to learn Kloppo's ropes in-game. On Thursday, gone was the hesitancy, the uncertainty and the lack of understanding. In its place was a wrecking machine of a team, with a hunger for the ball only surpassed by its ability to keep it.
Kloppo has instilled a tactical awareness and a fluid aggressive approach and shape that allows the players to flourish.
One major criticism of Brendan Rodgers was that his teams didn't ever seem well structured,; didn't really ever set up in a manner that got the best out of everyone.
Certain players were exposed in his sides because of the amount of things they were asked to undertake. This Liverpool side is slowly becoming excellently organised and players who previously had one foot out of the door are now star performers.
Dejan Lovren for example has looked a different player since Klopp came in. Under Rodgers he was exposed time and again with little to no protection in front of him. As a consequence he was really poor. Now he is supported and surrounded by lads fighting for the ball and excellently placed to help him out when necessary. There was a unity and togetherness about the Reds against Manchester United and it was brilliant to see.
United couldn't cope with us and their fans couldn't cope with them so they reverted to singing silly songs to try to make themselves relevant. It's horrible when your team is shite isn't it, lads? It makes you angry. As a big massive green juicehead once said, people don't like you when you are angry. He was right you know.
Let's hope Liverpool are suitably savage on Thursday night. It seems to me that the tie is perfectly positioned for the Reds and Kloppo to open up some sizeable United wounds, make some shoes out a couple of seabass encased in salt and do a bit of a salty fishy tap dance inside them.
Maybe a salty Moonwalk to grind it right in there as we score early and run amok.
The perfect scenario for a Klopp side is for a team to have to expose themselves, to commit men forward to force the game. He is an expert in exploitation, of knowing when to attack, when to press, when to push the button. It is as hard to see this United team having enough to trouble us as it is to see them keeping a clean sheet.
I don't know about you but I can't wait to be back in the spare room on Friday morning, head pounding, stinking of death, waiting for that moment of remembrance to wash over me again…
RAFA AND THE DARK SIDE OF THE TOON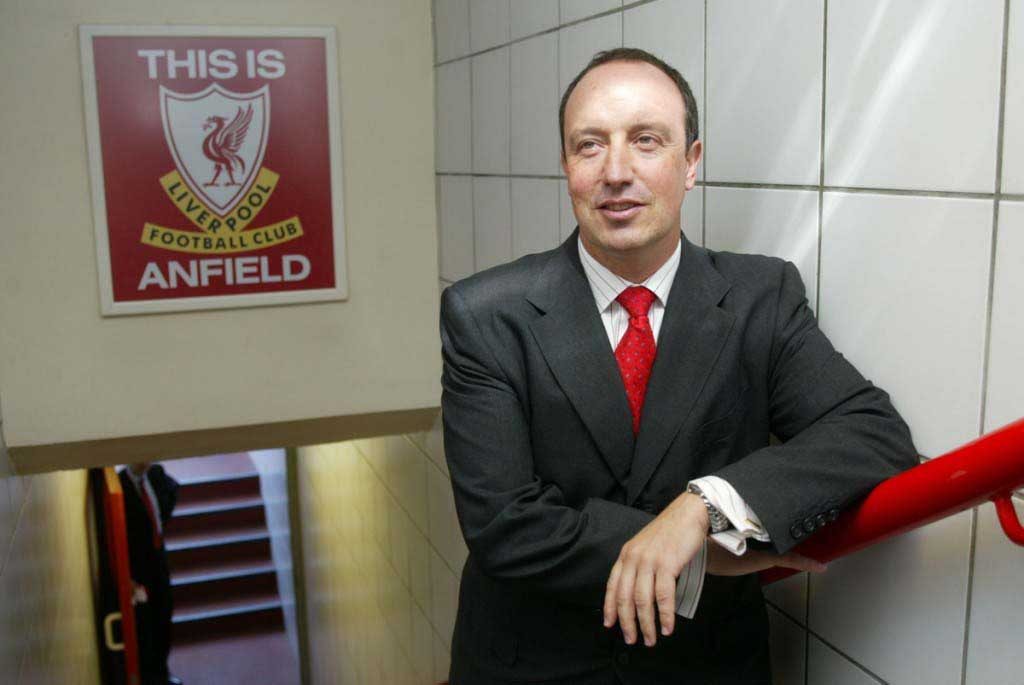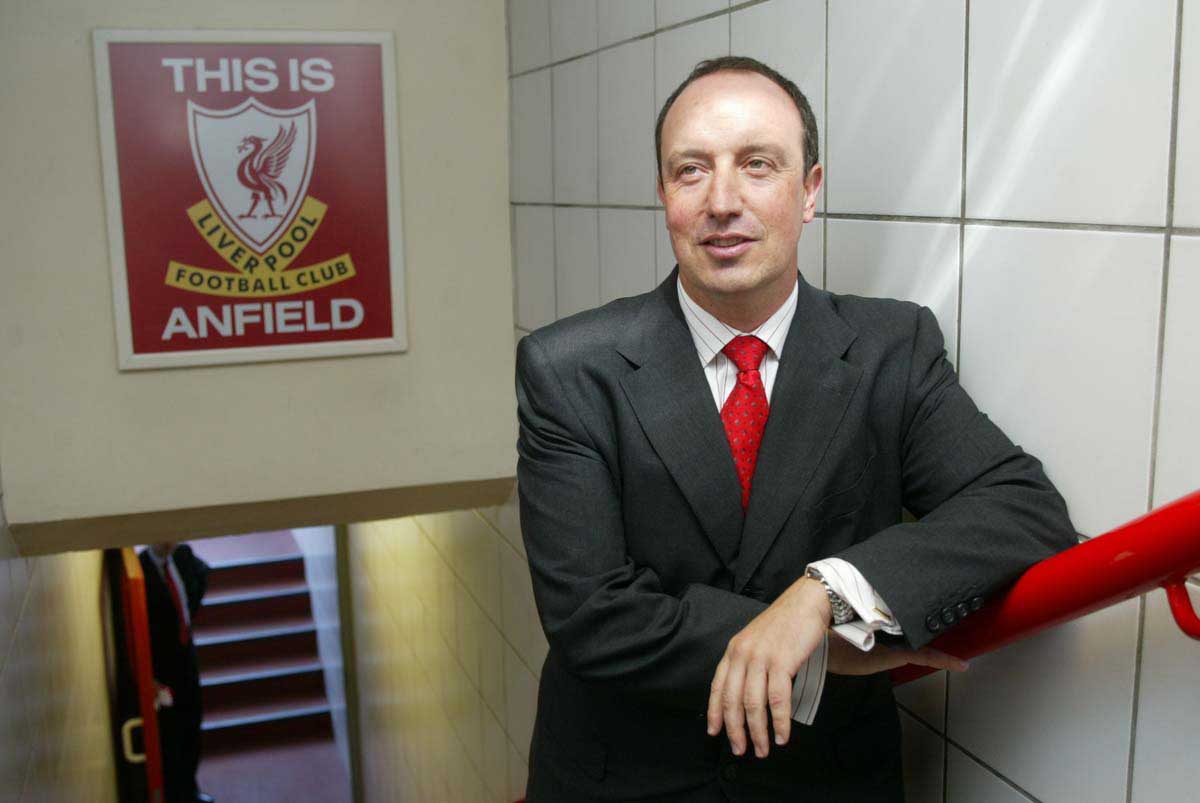 IT was the best European night since Rafa was in charge and it is strangely fitting that he chose this week to return to the Premier League.
It is bananas that he should have to resort to accepting a deal at Newcastle and cop for a zero-hours contract, a free mug, all the golf umbrellas he could carry and an ill-fitting itchy suit just to get back into football.
He said at his press conference that he hasn't met Mike Ashley yet with all of the confidence and the look of puzzlement of a man who hasn't met Mike Ashley yet. It is going to be great when he is summoned to his office to meet him for the first time and instantly vomits and retires on the spot.
Imagine his office. I picture it as some form of timber-stud mezzanine debacle, built inside a warehouse, with ill-fitting cheap doors and boxes all over the place filled with reams of that old printer paper that had holes in the side, itemising each of his staff member's weight and size of their kecks.
Apparently, anyone who works in his shops gets searched on the way out with a specific search of their waistline to make sure they haven't robbed a £2 pair of shorts. If you searched Ashley's waistline you would find it stuffed full of half-eaten sausage rolls in case he gets peckish on the way to the toilet.
To make matters worse, his staff aren't allowed to wear any of the brands the store stocks to make it easier to carry out the search. Tough gig for a Bluenose that, having to walk to work with no trainees on, Lonsdales scattered like ciggy butts all over the show.
I wish Rafa all the best, I love him and I fear for him in equal measure. I'm not sure he will be able to cope with Jonjo Shelvey walloping the ball in whatever direction he is facing and then getting sent off but I'm looking forward to seeing him try.