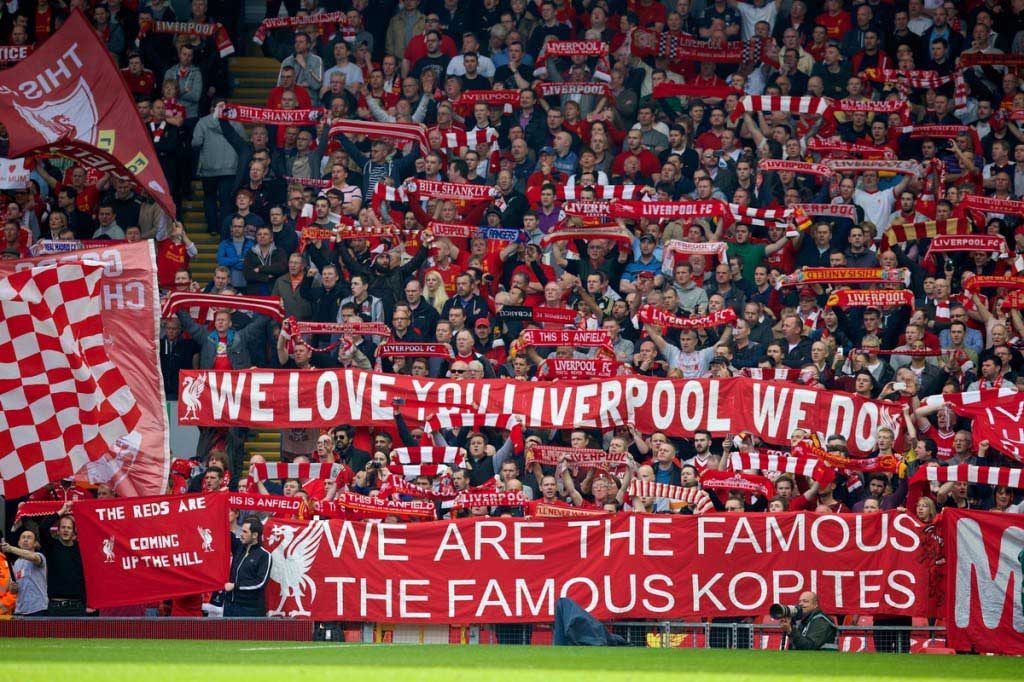 WHEN I think about Liverpool Football Club at the moment I can't make my mind up whether my overwhelming feeling is one of sadness or disillusionment. On the pitch things aren't going great, that goes without saying. But it's the off-field issues that are causing me the most consternation.
For me, one of the worst things about the Tom Hicks and George Gillett era at Anfield was the way in which they somehow managed to get fans to turn against each other.
It's now widely acknowledged they were destroying the club from the inside, with leveraged debt, no spades in any ground and nothing going on in the boardroom apart from knives in backs.
At the time, though, plenty of people were either willingly — or accidentally — ignorant of just how much damage they were doing to Liverpool FC.
I readily admit that I was one such person. I was training at Birmingham School of Acting at the time and as much as I kept up with all of the information I could about the comings and goings, I didn't really understand the damage that those two clowns were causing.
Had I spoken to one of the more active members of the Liverpool support during that time, someone who was going on the marches and could see the way the club was being destroyed, they may well have been completely and utterly disgusted by my apathy.
It would have been entirely fair of them to feel that way, but my only excuse is I simply didn't know the facts and I couldn't see the long-term effect it would have on the club.
Hicks and Gillett somehow got away with bleeding Liverpool dry for years and for a time the biggest fighting that took place over the issue was different sets of supporters fighting against each other. We absolutely cannot allow that to happen again.
Brian Durand sent some tweets out yesterday explaining how Saturday marks the 50th anniversary of the first time he went to Anfield and how it won't be the special occasion he thought it would be because of the planned walk out on 77 minutes.
He said he was afraid that if he didn't leave early he'd be called a "scab" by his fellow fans for breaking the protest.
Some people are against the notion of a walkout.
If you read replies to tweets sent by The Anfield Wrap or The Liverpool Echo over the proposal you'll see plenty of people saying it's "pathetic" or "a waste of time". They claim that "FSG have already got your money so they won't give a shit". They may, of course, be right.
Make no mistake, though: huge swathes of fans walking out on 77 minutes will cause waves.
Even the idea of it has already attracted national media attention. It will get more tomorrow. It will get coverage on Match Of The Day and Sky Sports News. Journalists will see it as the defiant act that it is and questions will be asked of Ian Ayre and the powers that be at Chapel Street.
Suggestions have been made that it might be better to refuse to buy food and drink from the outlets inside the ground. Many do this already such are the exorbitant prices in the bowels of Anfield. The idea being that if you hit the owners financially behind the scenes then it will make a real difference.
I think this is, in some ways, a good idea. The problem is that it isn't public enough; no one will see it happen and the owners can keep it to themselves easily enough.
A walkout is a very public and very noticeable thing that will get people talking. That's what we need right now — an action that gets people talking.
I won't be at the match on Saturday as it's my girlfriend's sister's birthday so we're heading out for dinner. If I was there then I'd walk out on 77 minutes in solidarity with those who have planned this protest.
Perhaps the fella next to me wouldn't. Maybe he's never been to Anfield before and he wants to enjoy every last minute of his time there. Maybe, like Brian, he's there celebrating a special occasion and, as much as he agrees with what's taking place, he feels it would be remiss of him to do anything other than support the players for the full 90 minutes.
Both of those things are OK.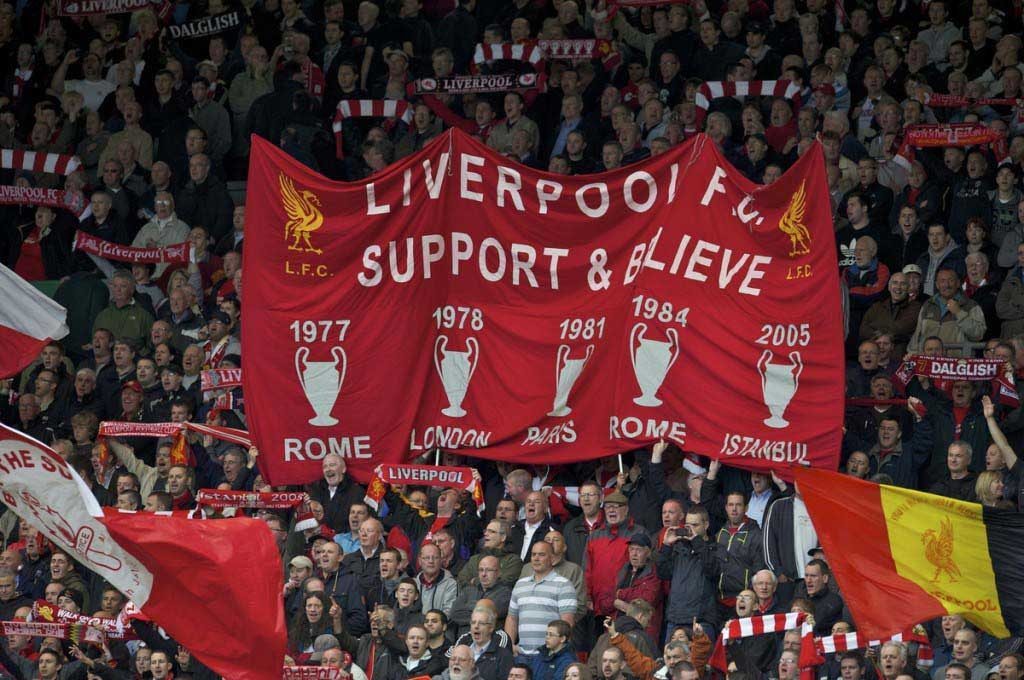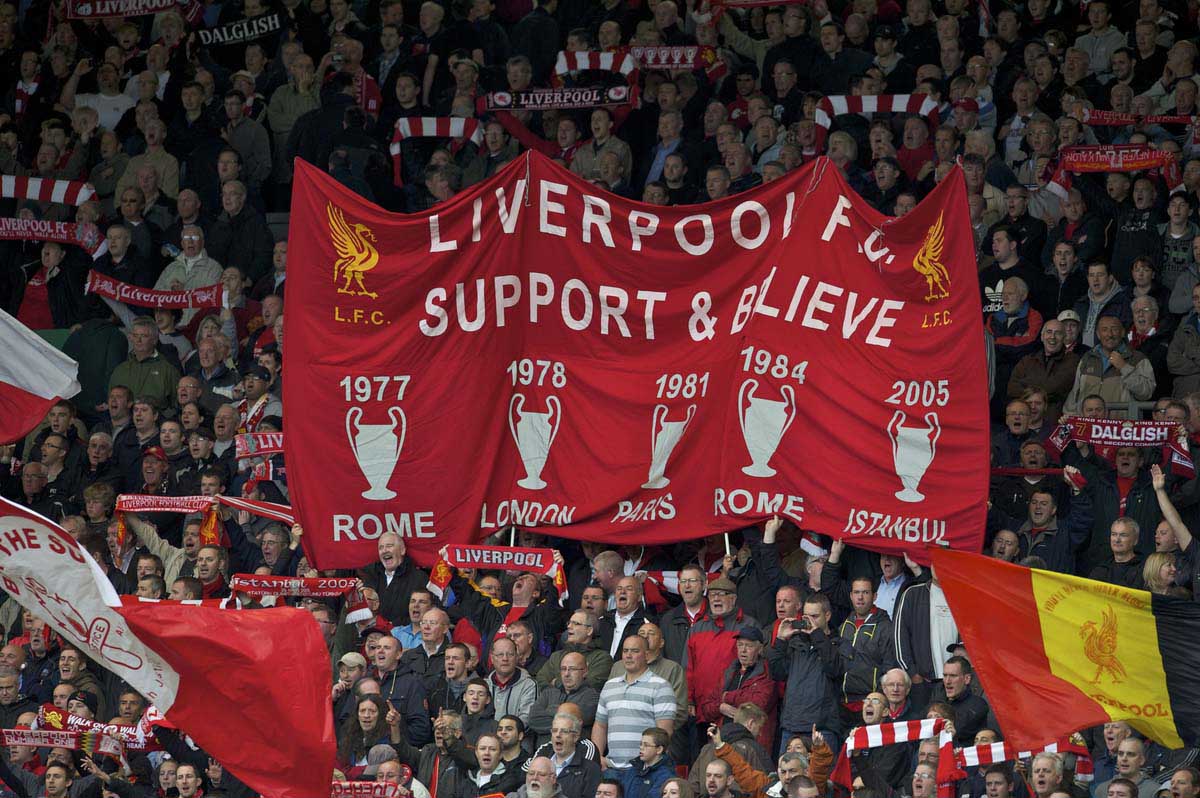 Protests are a personal choice, they have to be. I can't force someone to believe what I believe in. I can put my argument forward, I can make suggestions about how what I feel will benefit them, but if I force them to join in then it isn't a protest at all.
If someone gets up and leaves the ground on Saturday because you've guilted them into doing so then you're more likely to turn them against your argument out of resentment. Let them find their own way to where you're coming from and there's no zealot quite like the converted.
I've started watching a series on Netflix called Chelsea does…. Once I got over my disappointment that it wasn't a porno I actually started to get quite into it.
The idea is that an American comedian, Chelsea Handler, goes around the country exploring various topics and speaking to people about it.
Last night, I watched the episode about racism and in it she was speaking to a Native American about his beliefs and values. He said: "If we look at today compared to a long time ago…it's about 'me'. Our philosophy was always about 'us'."
They don't want it to be about 'me', they want it to be about 'us'.
The lads that are protesting tomorrow aren't doing it because their ticket price is due to go up and they aren't happy. They're doing it because your ticket price is going to go up.
They're doing it because the club has had an opportunity to revise its ticketing strategy to help out people at a time when the government is turning the screw on us as much as it can. But instead the owners decided to make £2million more profit from the people that showed so much passion that it made them want to buy the club in the first place.
Liverpool, both as a club and as a city, was formed in its recent history on socialist ideals. Here's Bill Shankly on the issue: "The socialism I believe in is everyone working for each other, everyone having a share of the rewards. It's the way I see football, the way I see life".
Everyone working for each other.
Liverpool isn't about the idea of 'I'm alright Jack'. One of the constant things said about the people of this city is that they're incredibly friendly, that they have big hearts.
Scousers aren't friendly because they think it's a good PR move, they're friendly because it's the way decent human beings are supposed to be with each other.
Like Gerry and The Pacemakers sang: "People around every corner, they seem to smile and say, 'we don't care what your name is boy, we'll never turn you away'."
You might fervently believe that leaving on 77 minutes is absolutely the right thing to do on Saturday or you might not. You might think that showing support to the lads in Red is the number one thing a fan is supposed to do. Whatever your choice is, you're right.
The only thing to remember on Saturday is that the protest is an act of selflessness — a defiant roar in the face of the American owners who seem to think they can do what they want without anyone putting up a fight. If they think that then they really don't understand this city.
The sad thing is that Sunderland fans may cheer and mock when a host of Liverpool fans walk out on Saturday, ignorant of the fact that the protest is on their behalf, too.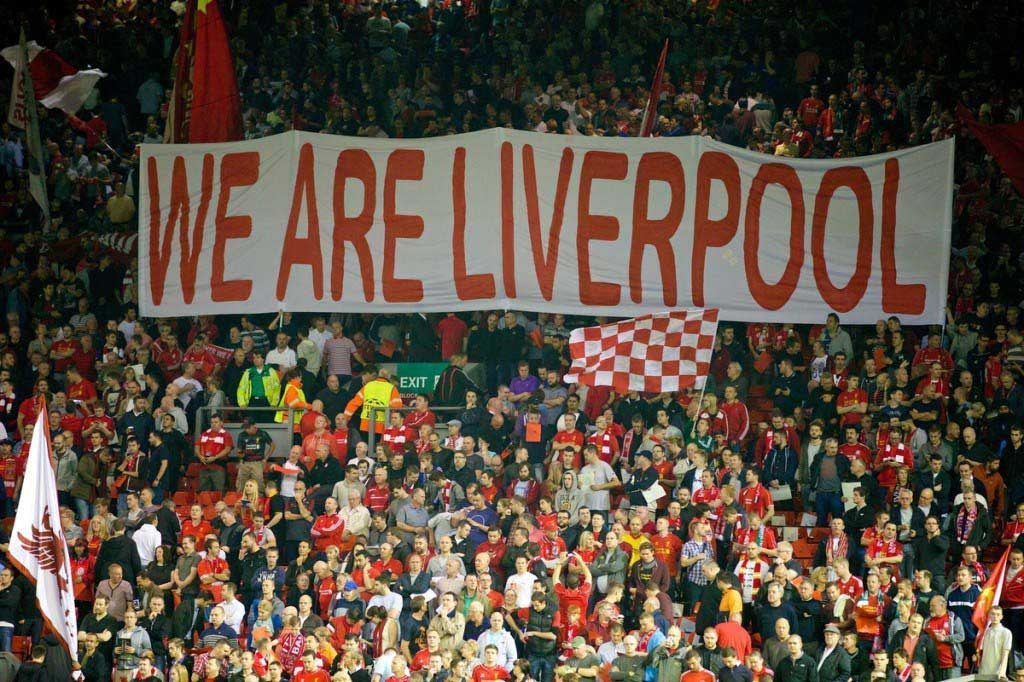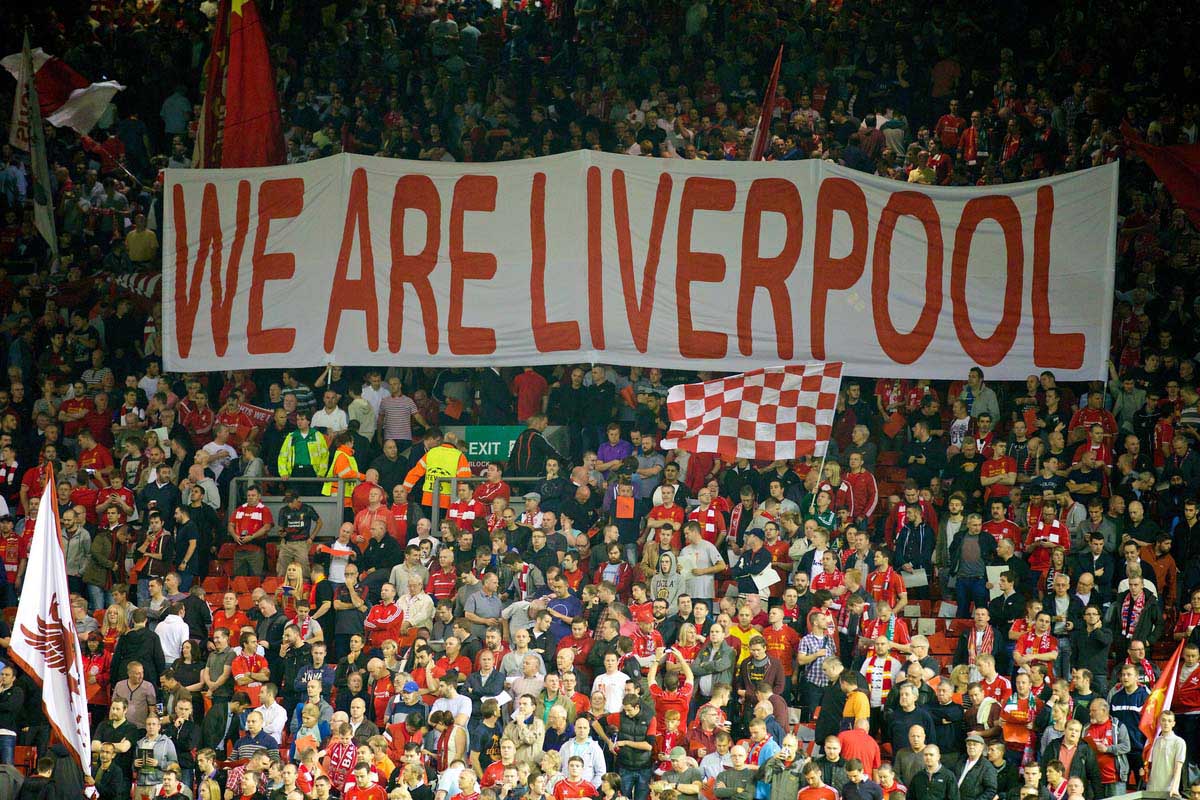 Let them jeer, let them laugh; let them sing "where's your famous atmosphere" as though the Stadium Of Light is a simmering cauldron of hate week-in, week-out. Whatever you do, though, don't turn on your fellow supporter. They will have their own individual reason for staying or leaving and that's perfectly ok.
The people who walk out on 77 minutes are doing so because they believe it's the best way to send a message to John Henry and our absentee landlords. They're doing it because they believe that if we tolerate these price rises then before too long it will be nigh on impossible for any working-class people to attend the match on a regular basis.
It really is that simple.
They believe in the idea of everyone working for each other. The people that remain behind and continue to watch the match will have their own reason for doing so and that should be respected, too.
Whatever you decide to do on the 77-minute mark the most important decision you can make is to respect your fellow supporter and the choice they've made.
We've turned against each other before and while we were in-fighting the cowboys were pillaging our club.
Let's not go down that road again.
The most important thing a Liverpool fan can do is make sure his fellow supporter doesn't walk alone.
Whether you walk out or stay sat down it's vital we turn on FSG, not on each other.