AS a writer, I have an ego. You can tell from the fact I've started with the words "as a writer". Reeks of ego. I'm looking for engagement, some kind of response. I don't care if it's agreement or sheer outrage, I just want that connection.
So ego and need then. Here's a secret for you: you wouldn't believe the number of pieces I've written where I've thought "this is going to start a fight, this one" only for everybody to agree with me.
It can be quite crushing, not getting that fight.
Someone less self involved might have started with something like: "You know what? I'm quite prepared to go out of the cup tonight" and looked for the argument to start.
Not me.
I'm not going to start a piece with something that straightforward.
Match day preview: Liverpool v Exeter City
You know how I do this, I know how I do this. I'm far more likely to talk about how I was formulating all this in my mind while shaving as Shaun Keaveny played Are Friends' Electric?
I'm more likely to go back and check that the commas and question marks and semi-colons are in the right places, insert that sentence that I missed first time round, than actually get to the point and say it.
Say this: You know what? I'm quite prepared to go out of the FA Cup tonight.
Start the fume, lads.
Genuinely. I'm happy to sacrifice the whole thing. That's how I feel right now.
Which is odd because it goes against everything that I believe in, both as a Liverpudlian and as a human being.
I think that if you're in something then you should want to be the best at it.
When I was in bands I wanted to be as big as The Beatles, anything else would be ludicrous.
If you're Liverpool Football Club then you should want to win everything. It's what we do, it's what we exist for. We exist to win things. At the moment — well, tough. Trying to win everything is beyond us. Trying to win everything is hurting us.
It shouldn't. The squad that we started the season with should have been enough to see us challenge on multiple fronts.
I was one of those who was shouting that we could win the league. Shouting it all over the place, I was. Under Brendan. Once Jurgen came in I upped that claim to "we're going to win everything". Grand National, Boat Race, Eurovision, the lot.
I've kind of pulled back from that stance at the moment. Right now, I'd just like to see us win another game.
A nice comfy two nil. I'm dreaming of a nice comfy two nil. Something boring and routine and uneventful where we play okay-ish and we put the ball in the back of the net a couple of times from about a yard out in a Dirk Kuyt stylee.
And if we're going to do that then we could probably do with some players being fit. Which probably means not playing them quite so often.
The injuries have killed us. The injuries and the sheer number of games over Christmas have killed us.
We're on our knees and we need to get back up.
There are things that need to happen now and one of those things is that we need to start using that hideous word "prioritisation".
We need to finish as high as we can in the league. It's the bread and butter and all that and it gives you a decent mindset for next season.
You want Jurgen to win the league next season don't you? Right, then we need to finish top six. We need the European football that will attract European footballers — we need to be something that people will believe in.
Nobody goes from outside the top six to coming anywhere near winning the league. Ever.
Except us, obviously.
You want a trophy? Cool. Let's start with the League Cup. We're in a good place for that, let's be strong in that.
And let's be strong in the UEFA as well. These are things that we currently have more chance in. And yes, the UEFA could get very tricky after Augsberg but it's about being seen to challenge in Europe — it's a Klopp thing to win.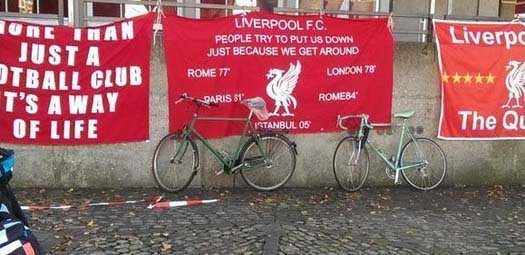 The FA Cup then. Does it matter? Of course it bloody matters, it's the FA Cup.
One of the many, many reasons to hate the Mancs is that season when Fergie decided that if they were going to have a week in the sun for the world club thing then they couldn't possibly compete in the FA Cup as well.
I don't do picking and choosing. And I'm not suggesting "actively" sacrificing it. I'm just saying we take the risk. Just saying it's not necessarily a bad risk to take.
I wasn't saying this a fortnight ago. A fortnight ago, after the kids had scraped their way back into the Exeter game, I was very vocal about the fact that I wanted to see a stronger team for the replay.
I wanted to ensure that we progressed, I'd got over the idea that playing Jose Enrique at centre back would be a laugh.
Not now. Now, i'm happy with the fact that it's the same lads again. I'm okay with the idea of Enrique wandering around trying to figure out where he is and whether it's where he's supposed to be (hint Jose, it's not). I don't think it'll be a laugh, the Enrique thing, I think it'll be hideous and worrying but I'm okay with it.
I think the lads have probably got enough to do it at Anfield. I think Exeter had their chance, I don't think they get a second one, think we'll give them a nice payday and send them back down South.
And if I'm wrong? Then we're out. And I'm okay with that, I'm prepared for that.
I'm prepared to go out of the FA Cup because there'll be weekends without football; blocks of entire days where Jürgen can think about the next game and the next game will stop being the day after tomorrow.
There will be lads who get a bit of a rest and we won't be pushing Jordan Henderson past the limits that his heel will take and we won't be killing Alberto Moreno and Nathaniel Clyne by making them do every second of every game and we won't be running out of centre backs.
We won't have Adam Lallana running around so much and doing so much linking that he can take a bit of time in training to practice shooting and maybe we can even have those weekends to see if we can blend Bobby F and big Christian into some kind of partnership. Or integrate Alvaro Morata.
You can dream, can't you?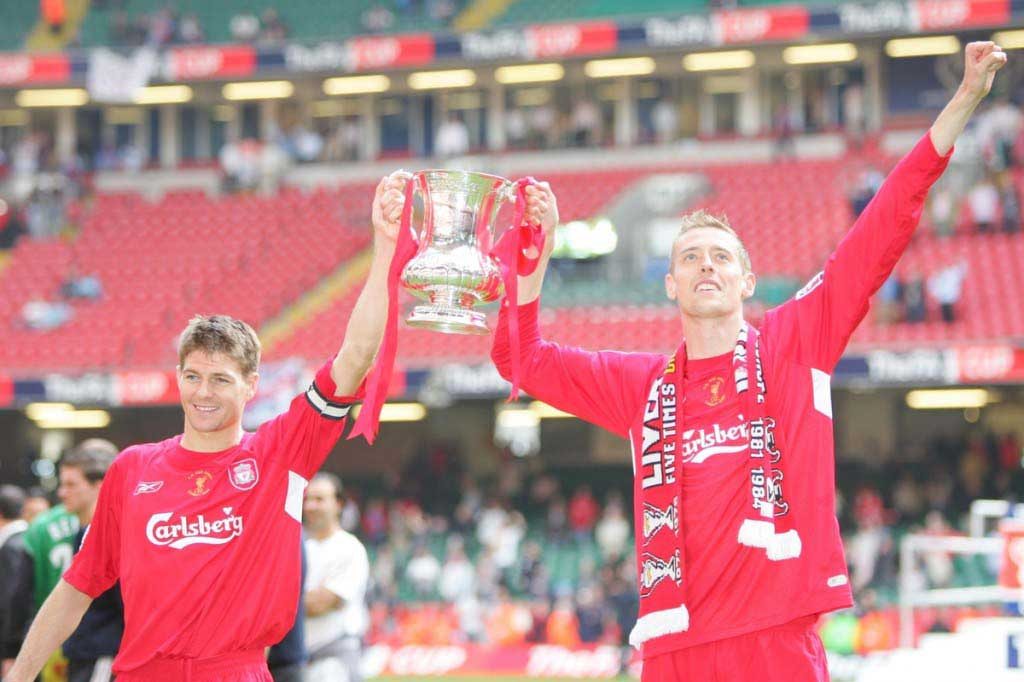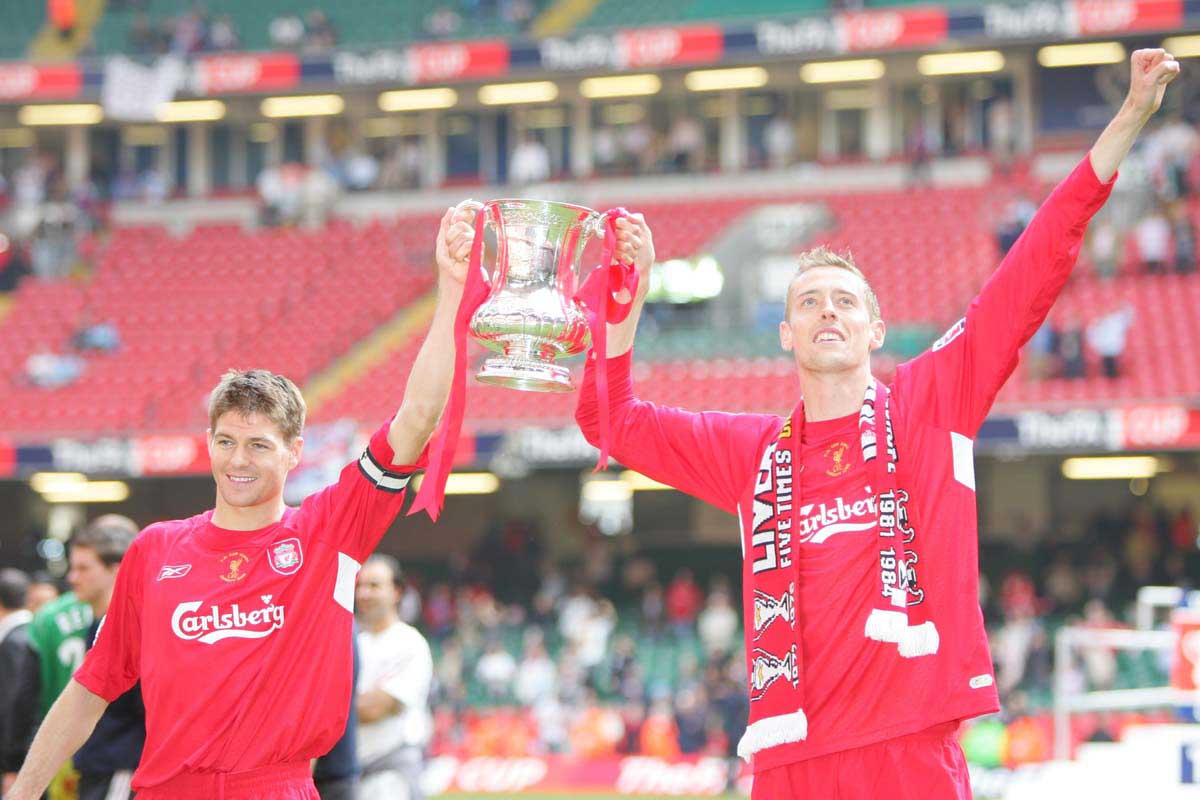 I love the FA Cup. Apart from the whole semi-final being at Wembley thing. And the Villa game last year, obviously.
But I'm prepared to let it go. Just this season. Just to give us time to try to get the squad into some kind of shape so it can win games in the league. Just to give Jurgen a day off at some point. Just so we can see him smile again because he had 10 minutes to teach the lads how to defend corners.
And if we win? Cool. I'll be happy as Larry with that one.
Play the kids next time though. There you go, that's what you call a turnaround — from"play a stronger team in the replay" to "play the kids at home versus West Ham".
Might have gone a bit far with that last one. And in the run up to the West Ham game, I'll be the first at the barricades demanding a first-choice team on the pitch.
But as it stands, at this very moment — and that's when I'm writing it — with this whole "prioritisation" thing that I've decided to embrace in a sudden burst of sense, that's how I feel because I'm quite prepared to go out of the FA Cup.
Right. Who wants to start the fight then?