IT'S replaced the cliched "come-and-get-me plea" — the Instagram like of a picture of the Liver Building. The tweet that has a picture of a man wearing a red hat. The Facebook post with a link to an image of some ace-looking new Adidas trabs. 'Following' Coutinho's ma.
All this activity signposts to intent. The lad who gets his social media game pointing towards all things rouge is a lifelong Liverpool supporter and aching to pull on the LFC shirt. This now equals that.
In fact, all of these things are far better than the "come-and-get-me-plea".
All these old school come hithers ever amounted to were coy confessions that said player might theoretically have to do some thinking if a big team came a knocking. Quotes offered in post-match sweat, reaffirming loyalty to existing employer whilst caveating that in life "ya never know". That was as good as it got. Unless you were downright evil, like Paul Ince, in 1990, and posed in your wished-for team's kit (Manchester United) while still taking your wages from your current club (West Ham). Shameless.
The temptation from the gallery is to scoff at all this. To shake the head at the suggestion that we view the vacuousness of social media as as some kind of evidence as to the likely outcome in a multi-million pound business deal.
In short, Alex Teixeira clicking on the image of a cartoon mini red heart is not bringing closer the likelihood of a deal worth (as a package) something in the order of £50m. Alex Teixeira's appreciation of a post on Instagram of his head superimposed on to an LFC kit-wearing body does not signal the inevitability of him becoming a Liverpool player.
In Teixeira's case spice had been added prior to his online flurry.
He had given a fairly extensive interview to a Brazilian paper in which he had clearly indicated his desire to move from Shakhtar Donetsk, and to do so before the January transfer window closes.
It is not unreasonable to infer then, that as a composite, the evidence points to a) the player fancying a move abroad b) fancying it happening very soon, and c) the lad being very OK with his new club being Liverpool FC.
Apart from the obvious then, is there a more direct purpose in this kind of activity?
Is Teixeira sending out a message to Shakhtar? Is he heading towards making his position there look a touch untenable?
He is currently more than signalling that his head and loyalties are elsewhere. If this was a Premier League player flirting with another team in this way, he would be out the door. Shirts would be getting burned on TV. A deal would get done. Compromise would be essential.
Of course, in the west, we suspect these Ukrainian types don't roll this way. That they don't have our disdain for such flagrant shows of disloyalty.
We can believe that should Teixeira's move fail to materialise this January that his current club will effortlessly rehabilitate him. That the likes of Shakhtar and their billioniare owner feel no shame in forcing a "unhappy player" to stay put for a duration. That money talks, first, last and always.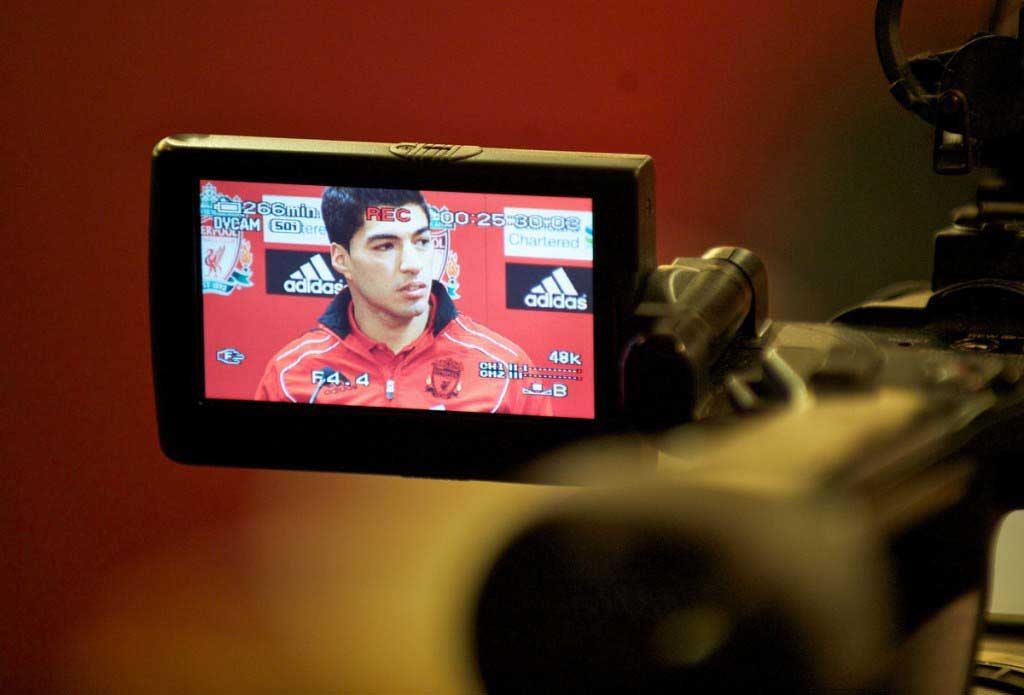 Notwithstanding our prejudices and hypocrisies (Suarez and the Arsenal saga anyone?), what are the portents now for a deal getting across the line before January 31?
In any transfer it takes three to tango — player, buyer, seller. Two of the boxes look well ticked thus far. Even the third is half ticked. Shaktar look receptive to a sale.
The sticking point, as ever, is the price. The buying party are briefing that they've got one more bid in them above their current one of circa £25m. But hey, they won't overpay. Won't be taken for mugs. LFC will leave the table if necessary. We're not desperate.
Shakhtar are sitting pretty and assuming a position that suggests they know they are in that box seat. They are telling people that they want a cool £50m. It's a pay up or piss off kind of number. It looks at first sight, totally our of court. Liverpool won't get near that. This deal can't have many legs left. Can it?
Possibly not. Probably not, many with reasonable authority might say.
This stance though appears to ignore a key component in any significant transfer — the wage element. We seem to know that Teixiera's people are happy with their man earning around £45k per week. It's a number that probably more than doubles his pay in the Ukraine.
https://www.youtube.com/watch?v=TWOPWuqBOMs
It is also small potatoes by today's elite player level standards. If we're talking north of £25m for a footballer these days then it follows that he's decent and can expect to command a very special wage contract. A deal worth £5m to £6m would not be an excessive requirement.
Over the life of a five-year arrangement, that would amount to a c.£30m investment by a buying club.
Here, then, is the rub. If Teixeira's wage demands are going to amount to a relatively modest c.£12m over the next five years, then he represents exceptional value for a prospective new employer. So much value then (that value being the gap between £30m and £12m) that the effective discount being offered on the wage package might be rationalised as offsetable against a seemingly inflated transfer fee.
We would all see paying £25m to Shakhtar and £100k a week to the player as a par investment for a player with Teixiera's pedigree, right ? Yet many would balk at a £40m fee and most likely pay scant attention to the £12m player remuneration contract. Yet both packages amount to around the same £50m-ish cost. One looks right, and one looks wrong. Smoke and mirrors.
https://www.youtube.com/watch?v=SqD5lvEbXco
Clubs are businesses that, though prone to folly, are not this stupid.
It is precisely because Teixeira's pay demands are so modest (by mean comparable standards) that his owners feel justified in naming the eye-watering price that they have.
It is also why LFC may shock many by ultimately agreeing to a fee with a headline ceiling of around the £40m mark for a player without a full international cap.
Shakhtar may well have dealt a mortal blow to this transfer, but equally it should not come as a shock if Liverpool's ability and willingness to meet them far more than halfway materialises and that this one does actually get over the line by the end of next week.
Watch the space. Like the likes. Pay the price.