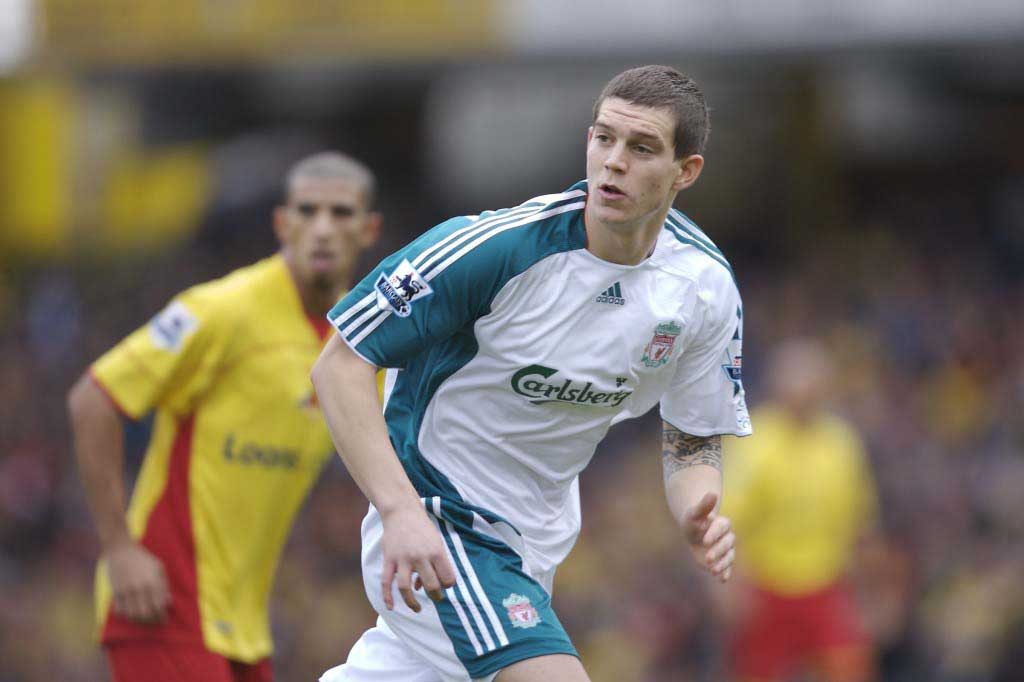 IT'S a funny old game, Saint. Funny, funny old game. You crack me up, Greavsie. No, Greavsie. You really do. You really crack me up.
The Saint and the Greavsie — the Ian St John and the Jimmy Greaves — were staples on the football preview shows on ITV during the 1980s. Legendary goalscorers both. Self-styled funny men. The Pete and Dud of football preamble. The Reeves and Mortimer of Saturday midday soccer round up-programming. Jimmy was the funny one. St John was the one that found Jimmy funny.
They were icons of my adolescense. They were the 1980s. And so were Watford Football Club. The Hornets. The waspy ones. The ones with the cool red and yellow and black kit. Like a redesigned and reunited Germany. Holed up in Hertfordshire. They were early adopters of the phenomenon of having black lads in your team. They had a gay pop star chairman — "Elton John is a ho-mo-sex-u-al" chanted The Kop when he brought Watford to Anfield. They were the buzz.
Watford seemed to come from nowhere — suddenly at the top end of the top division. They were playing a new kind of old kind of football, and it was proving mighty effective. Their bespectacled prof of a boss, Graham Taylor, had dusted down his blue suede shoes, and taken them back to the 1950s. To an era when there was no call for midfields because everyone was giving it the "POMO" approach. POSITION OF MAXIMUM OPPORTUNITY. In short, playing a 4-2-4, where the defenders just hoofed far and long and let the attackers bomb after it.
Taylor's POMO was a better thing to watch than the later incarnations taken to a whole other level by various Wimbelon teams in the later 80s and 90s. Taylor's version had a young John Barnes in it. He gave them some swash to match their buckle. He gave them an authentic powerful wing play. The style and the guile that Dave Bassett and Bobby Gould's Wimbeldon were to later see as so much frippery.
Watford was a great away. The ground was an archetypal 80s "shitty ground, shitty ground, shitty ground", with just one terrace that was actually a terrace, and the rest a series of sheds and open spaces.
Vicarage Road was unique in that the away end was more of an away middle and end. We got given about a third of the whole thing. From behind one goal, swinging all the way round to the halfway line. And if this unreliable memoir serves, there was very little penning in going on, so you could more or less move around half the ground throughout the course of the game. No seats then either. It was a bit mad, but great, too.
I don't know much about modern Watford. My last recollection of venturing down there was to see Vlad Smicer score in a 3-2 win under Gerard Houllier. The old place seemed to have changed, and not for the better.  The sunshine seemed to have gone from the club. No Barnsey. No Elton. The ground had all mod cons. Like seats. And roofs.
Unforunately I won't be making the return to Watford this year. I'm having a short 'city break' to Berlin. I'll be watching this one in a bar there. Somewhere. Part of me is a bit relieved about this. I only missed Hull away last season, and I'm not keen on missing games, but recent results have hurt a bit. Sure, we're all staying chipper because we've got Kloppo, and in the end he'll make everything right for us, but just right now the tension is rising and I don't like it.
We're still dropping points for fun in the league and it's all the more galling because everyone else is following suit. We seem to be stumbling from must-win game to must-win game, and Watford looms as no exception. I'm getting to the point where I almost feel we need — for sanity's sake — to half write off the next three or four games. Even though they're nominally all very winnable.
Let the ship steady itself, and let Klopp steel us for a mighty run in, where we take all comers.
Watford are ahead of us in the table. Watford have won their last three games on the bounce. Watford have conceded very few goals this season. There is no earthly reason to think that Liverpool just rock up the road and take the points. We will have to play well. This may suit us.
A rare event has occurred in the days since the West Brom game. We haven't played another football match. Liverpool have been on the two-game-a-week treadmill for some time now and it has told on the points total.
The manager will have spied this current seven-day lull and felt it represented an opportunity. It's as near to a winter break as he's going to experience, and he will view the extra hours facilitated at Melwood as invaluable.
The only fresh injury following Sunday's draw was to Dejan Lovren, and it has saved Klopp something of a selection dilemma as it collides all too neatly with Mamadou Sahko's return.
The house-painting centre half will surely just slot in alongside Skrtel as if the weeks when Lovren had filled his space had all just been a dream. The full-back boys, Alberto Moreno and Nathaniel Clyne will hopefully have benefitted more than most from the brief respite of no midweek match. They have clocked up more miles than the rest of the squad.
With James Milner ruled out with a calf injury, the midfield three is likely to be Jordan Henderson, Emre Can and Lucas Leiva in the shielding role.
At the front of the favoured 4-3-3, Klopp may be tempted to give another outing to the trio that demolished Manchester City so effectively but have yet to be assembled in tandem since. Firmino, Coutinho and Lallana looked irresistable at the Etihad, but have looked pale shadows since.
The clever money would probably be best placed on Christian Benteke leading the line, aided and abeted by Lallana and Coutinho. Ibe will surely have a role to play , though it is most likely to come from the bench again.
The game itself seems a bit destined to have that cliched cup tie feel to it. Confident, happy, winning Watford, will want to put a marker down and take a big Christmassy scalp. Liverpool FC are ripe victims.
If we are to take the points here there will be a battle to be won before we can think about weaving some patterns and throwing some shapes.
I'll be with you in spirit, Reds.
Predicted team: Mignolet; Clyne, Skrtel, Sakho, Moreno; Can, Henderson, Lucas; Lallana, Coutinho, Benteke.
Last meeting: Watford 0 Liverpool 3 (Bellamy, Crouch 2) – Premier League, January 13, 2007.
Match information: Kick off 1.30pm, live on Sky Sports 1.
Referee: Mark Clattenburg
Injured: Flanagan (knee, 2 Jan), Lovren (knee, 2 Jan), Sturridge (hamstring, 2 Jan), Ings, Gomez (both knee, May), Milner (unknown)
Odds:  Watford 41-13, Liverpool 21-20, Draw 13-5.
[rpfc_recent_posts_from_category meta="true"]
Pics: PA Images, Propaganda-Photo–David Rawcliffe
Like The Anfield Wrap on Facebook