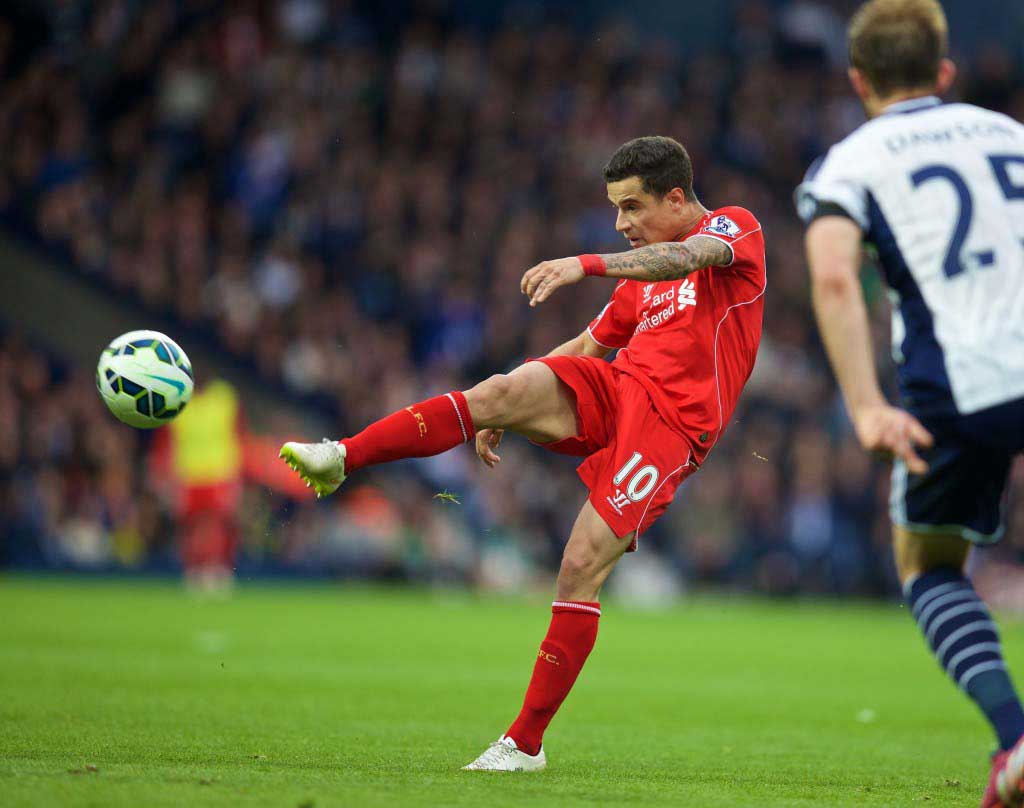 NEIL Jones of the Liverpool Echo and Jonathan Northcroft of the Sunday Times were at the Anfield Wrap studio this week to provide guest slots on the TAW Unwrapped podcast.
The chat and the buzz were over Liverpool's fall from a cliff at Newcastle the previous weekend and about the falseness of yet another title-challenging dawn.
I'd spent a long and ultimately fruitless weekend in Geordie town and was in no mood for any half-full glasses. The press men were having none of it though.
Jonathan isn't a Liverpool supporter, and was able to steady my capsizing mind with trademark calm and grasp of perspective. Through his eyes, the Jürgen Klopp vessel was still in rude health, and while I was still drowning, he was looking with clean focus to a still radiant horizon.
He saw blips where I was only seeing sinking ships.
Likewise, Neil Jones was taking no nonsense from faint hearts. Neil always lets facts and reality get in the way of melodramatic attempts to stay on cliched narrative.
Newcastle was surely a marker that this new Liverpool is not the force it recently suggested it might be in thrashing Manchester City. If the Reds can't take down a team turned over 5-1 by Crystal Palace the week before, then there is surely nothing down for them.
Jonesy wasn't having any of it.
Neil cast our minds back to the early winter of 2013, and Liverpool's visit to Hull's KC Stadium. With Luis Suarez and Raheem Sterling in the team, that incarnation of Liverpool left Humberside 3-1 losers to Steve Bruce's side, and looking as if early season excitement had all been so much vanity and pride.
What happened next was nearly the greatest season of our lives.
You can live too often in the moment, and as football fans we can tend towards being slaves to it. Liverpool were abject at St James' Park.
Arriving armed with big guns like Christian Benteke, Roberto Firmino and Daniel Sturridge made it only more the galling.
Should we now define ourselves by this fall though? Of course we shouldn't.
We should treat this defeat as an imposter.
Our more experienced rivals will undoubtedly shrug off an equally difficult weekend (Manchester City losing, Manchester United drawing, Chelsea beaten at home by Bournemouth) and the majority of them will still know that, come May, they'll be in the mix.
Our deep-rooted insecurities know no bounds. Jürgen Klopp is all about changing that. His mission statement, upon arriving, seemed to be about addressing the loosening of the club's cultural shackles. His priority to relieve us of burdens and to lighten our load.
He was impressive in defeat last week, as the dark prince, Alex Ferguson, acknowledged reluctantly: "I noticed in [Sunday's] game when they lost the second goal he went across to Steve McClaren and was smiling and congratulated him — it was class, that."
Ferguson knew how to lose. Its an essential precursor to achievement. It is not so much about the dignity as the signalling to all that — as the Germans say, "alles ist in ordnung" (all is in order/everything is fine).
In the post-match inquest, Klopp hinted at irritation and disappointment but never surprise. Defeat an essential part of the cycle. Part of the plan.
Down Chelsea way, Jose Mourinho is discovering that walking the talk becomes an entirely different proposition when losing has become a habit.
Giving it the unconcerned emperor is one thing when you've lost your first or second game, but try losing eight in the league and there's no mugging the most gullible hack or pundit.
Klopp is perhaps then under a bit of pressure for the first time as he prepares for the arrival of dour Tony Pulis pugilists, West Bromwich Albion.
A defeat, or even a draw, would represent the third bad result in the past four Premier League games. Even calm heads will be twitching slightly if we can't take the points from this one.
It would be nice then if this was our Norwich moment. The game after the game. The one where Luis Suarez scores four, you win by five, and then tear up the league and hurtle naked and laughing towards the sunset and destiny.
This column has prayed to the football gods for a defining Anfield performance all season. Relief rather than ecstasy was the abiding emotion after our 1-0 demolition of Swansea, last home outing. This week's obstacle, WBA, are no likelier than the Southamptons, the Crystal Palaces, or the Swanseas to provide the longed-for respite.
Pulis will never manage a title-winning team. He is unlikely to ever see significant silverware, but he'll keep your team alive. He'll keep you in the game. You'll largely retain your self respect. As day follows night, a Pulis team is a predictable thing. You won't hear fans of Stoke or Palace or West Brom reminiscing about the day Tony took them to Old Trafford and the team rattled in four.
Equally, there will be few who can recall a real humiliation. Pulis is Hodgson with a hat on, and a more engaging disposition. Give him a cause where he can sense a glass ceiling and he'll rush to it. He can't wait to bump his head on that compromised summit.
Klopp won't give a flying fuck about Pulis. His concern wil be to translate the simple fact that every single Liverpool player will be better than his opposite number into a reflection of that fact on the score card. Pulis can do what he likes.
As ever in these category C encounters, it is only Liverpool who can ultimately defeat Liverpool. Even then they would require the assistance of lively opponents.
The Reds were probably no better in victory over Swansea than in defeat to Crystal Palace, but in the latter case they had to face motivation as well as their own demons.
Let's pick this Liverpool team then. The midweek restings suggest that Benteke was always earmarked for this one. Despite mounting reservations about the man mountain, the manager seems convinced that he remains the best bet against deep-lying stoic defending.
Phil Coutinho was given minutes in the last match, and it would only be his hamstring reacting to renewed strain that could keep him from the starting line up.
In the past three home games, Klopp has favoured getting four attackers on the pitch simultaneously. Firmino has played too much football and looked too rusty to have earned a start. Origi can expect to be benched. Jordon Ibe and the increasingly resilient Adam Lallana therefore look pretty likely starters. Only Ibe's dose of midweek man-flu could yet preclude his selection.
All this makes the competition for central midfield specs especially intense. The bet here is that Lucas, Milner and Allen will be disappointed, and that Klopp will go with his prodigy and personal project Emre Can, and give a first league start since August to captain Jordan Henderson.
It doesn't really get more must winnier than this one. Attack, Reds. Attack, Reds, and then attack some more, please.
The attacking team: Mignolet; Clyne, Skrtel, Lovren, Moreno; Can, Henderson; Coutinho, Lallana, Ibe; Benteke.
Last match v West Brom: April 25, 2015: West Bromwich Albion 0 Liverpool 0 (Premier League).
Odds: Liverpool 2-5, Draw 7-2, West Bromwich Albion 8-1.
Referee: Craig Pawson.
Injured: Sturridge (hamstring), Sakho (knee), Gomez (knee), Ings (knee), Flanagan (knee).
Match details: Kick-off 4pm, Sunday.
[rpfc_recent_posts_from_category meta="true"]
Pics: David Rawcliffe-Propaganda-Photo
Like The Anfield Wrap on Facebook