TALES linking five-a-side football to Liverpool FC go all the way back to the first training sessions under Bill Shankly in December 1959. And with a new book on the shelves for Christmas, The Five-A-Side Bible, which details everything from the sports science, to the tactics, to the nutrition, GLENN PRICE spoke to former Red and Liverpool Masters team player JOHN DURNIN, above right, who features in the book.
The Anfield Wrap: Everyone who was around Liverpool in the 70s and 80s talks about how training was just a game of five-a-side. Was that really all you did?
John Durnin: It was classed as five-a-side, but it was probably more seven or eight a-side. But it was a small-sized pitch, so obviously all the emphasis was on your touch, passing and movement. When you've got a big space those things are easier. The smaller the pitch, the better your control had to be and you had to move to make space. Literally, you warmed up wherever and then got into five-a-side.
TAW: Seriously? So you didn't work on set-pieces or anything else like that?
JD: When I was there (from 1986-1989 as a pro) Liverpool were the most successful club in England. Set pieces were never even thought about. Maybe some of the strikers stayed out and did some more finishing like Rushie or Aldo, and maybe Barnsey crossed some balls. Anyone who wanted to do anything extra did it in their own time. Once you had finished training, the coaches were inside and done.
TAW: Obviously it worked, didn't it?
JD: Definitely. The players were good enough and didn't really have to be told. They just went out and did what they were good at.
TAW: And everyone at the club followed this approach?
JD: Yeah, the reserves were at it too. Before I moved up to the first team, it was mirrored there. The only thing the first team had was the better part of Melwood, where the pitches were immaculate. That was the only difference because training was identical.
READ: Liverpool – Remember the Guinness Soccer Six?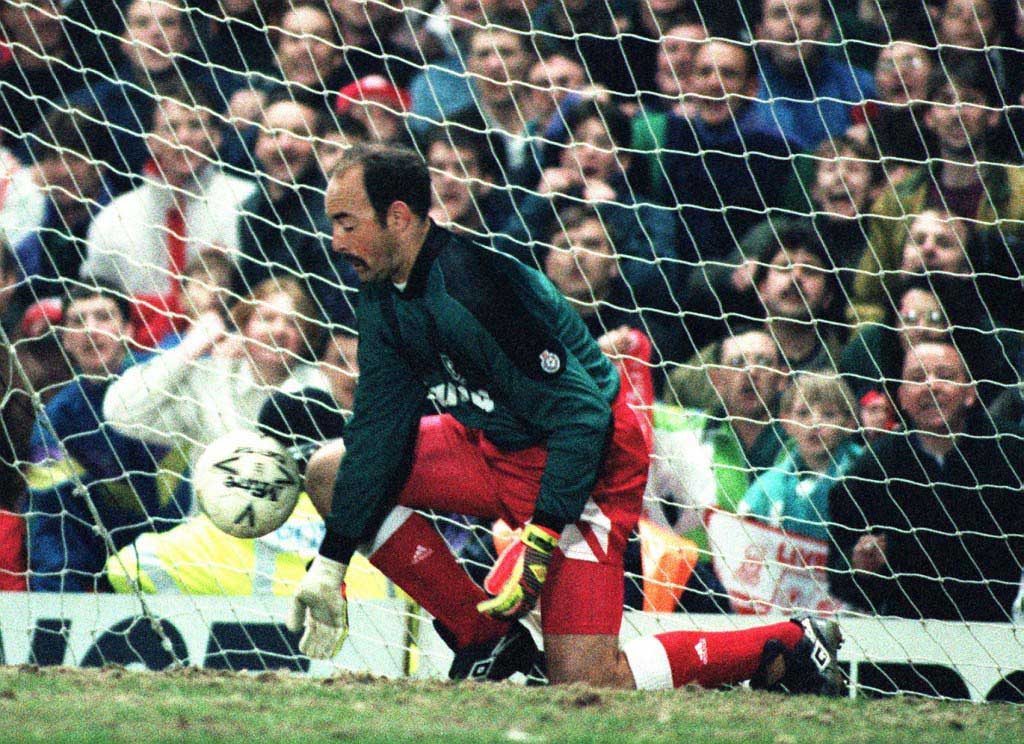 TAW: How did you translate that to the pitch though?
JD: We used to have an 11-a-side game. First-teamers v the reserves. You would do your warm-up and then play. We used to do that once every two weeks or something like that. Football is football and the players knew what they were doing. When the game was on, everyone knew their position. It was probably a bit of a shock to some new players who came to Liverpool and were thinking, 'what's this great recipe?'. It was that simple and it was successful.
TAW: I guess all that came in handy though for that Guinness Soccer Six tournament (a televised indoor six-a-side tournament played while English clubs were banned from playing in Europe) though, didn't it?
JD: The Guinness Soccer Six wasn't really successful as it didn't prolong itself. But that was our venture into it when I was selected to play in it, along with a couple of fringe players and Bruce Grobbelaar — who was probably the worst player for it! He would try to read the bounce of the boards and often over-thought it. We didn't do as good as we should have done really. I think it was the one time when Bruce let us down, he was hopeless in goal (laughs).
TAW: How much fun was it to play in that?
JD: Ahhh, it was great fun. You had the Guinness Soccer Six and the Masters when we were older, which was like a second career for me for 10 years.
It was fun but it was hard work. The hardest thing about five-a-side football is not having the ball because you don't realise how hard it is. That's what Liverpool made teams do, that's how they had success because they kept the ball and had done it everyday in training. It was second nature. Every professional footballer will tell you when you haven't got the ball and you're trying to win it back, you get tired so easily that it's frightening.
TAW: Did Luton have an advantage because they played on that dreadful plastic pitch?
JD: I don't think so. Football is football, if you've got ability it doesn't matter what you play on. You look at some of the pitches we played on in the 80s, if those players played on them pitches today they'd be fantastic but I think some modern players would struggle. Basically, if you can pass and control a football then you should be able to play five-a-side.
TAW: Is this the reason why you thrived at Masters footie?
JD: All professional footballers should be able to play it but at Liverpool it's all we did every day. You ask anyone from another football team — yes, they played football every day but they probably played on a big pitch. On a small-sized pitch, it was great, you didn't have more than two touches. If you've been brought up on that, and been doing it every single day, then it must benefit you in some way and when the Masters came around it just felt like training. That's how we looked at it.
TAW: Who's the best five-a-side player you've played with?
JD: It was Jan Molby. Obviously he didn't do a lot of running around but it's not the biggest pitch in the world. Jan orchestrated things and his ability to pass, control and see a pass is frightening. You could see how good he was in 11-a-side. Me and Jan still play five-a-side on the Wirral with our mates. He doesn't run around but he doesn't need to.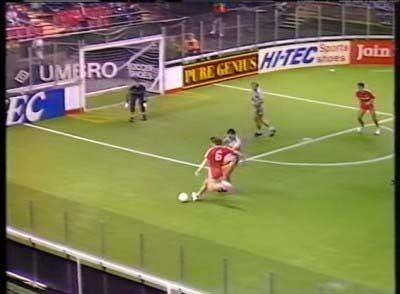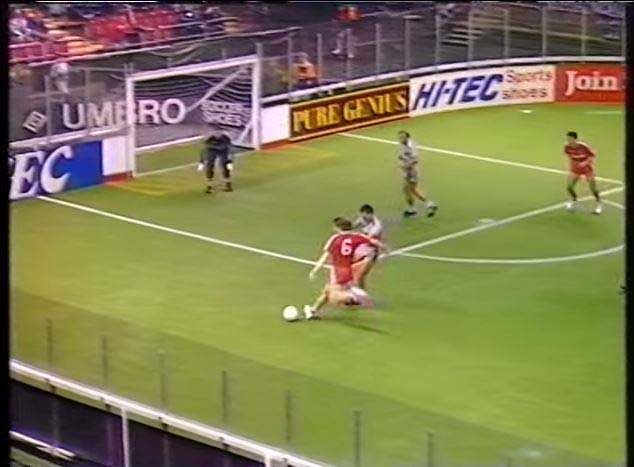 TAW: How is your five-a-side team getting on?
JD: We play against younger lads who think they can play and whatever. But they don't really get the concept that it's about keeping the ball and letting the ball do the work. I was told at Liverpool by Ronnie Moran: "What's faster, you or the ball?" A pass is quicker than you. You get all these young lads who think they're great being fit and everything, but I'm 50 now and Jan is 52. These 20-30 year-olds think they can run rings around us, but nobody can beat us. What we do must work. Football is about keeping the ball. It was a crime to give the ball away at Liverpool and that was drilled into us.
TAW: You coach youngsters now, training has changed massively from how it used to be, hasn't it?
JD: It has. In an academy you have a criteria of what they want you to do but my sessions were all about the ball. I just pass on what I was coached. It's not rocket science. If you've got the ball then the other team can't hurt you. You keep the ball, you pass the ball and you move.
TAW: Should the kids sometimes just play five-a-side and learn the way you and Liverpool did?
JD: You've seen how good the Dutch sides in the past were. At Ajax, that's all they did. They were about five to 10 years ahead of us. The emphasis was on your control, ability to pass the ball, creating space with your movement. Football is the simplest game on Earth. It's made complicated by people who just over-think it. When I was at Portsmouth, Alan Ball came in and we were rock-bottom, seven points adrift. He took training and he was trying to do things that we couldn't do because our players weren't good enough.
He dragged me into his office and I said to him, 'look, Gaffer, we haven't the players to do what you do' and he was so exceptional at football. I asked him, 'where do you score goals?' and he said the other end of the pitch. Sometimes you can't play nice football because if they've got better players then they're going to outplay you.
So we started lumping it. It was everything against what football is about but we just got it up the pitch and made their half smaller by pressing them. They started making mistakes and we started scoring goals. And we got out of that rut and escaped relegation.
I think that's the only time Bally ever said to not pass the ball. Sometimes you've got to do that. But in a five-a-side game, it's the only way. Probe, probe and keep the ball until it's the right time to make that pass that'll lead to a goal.
– The Five-A-Side Bible was written by Chris Bruce and produced by Backpage, Frieght Books and 5-a-side.com. It is out now in hardback and ebook.
[rpfc_recent_posts_from_category meta="true"]
Pic: PA Images
Like The Anfield Wrap on Facebook