GHOSTS roam the stadium in Anfield. I see them every game. I see a Kenny Dalglish-shaped apparition: arms aloft, teeth, hair, smiling like a kid. Running towards The Kop. I see Bill Shankly: be-scarfed, arms aloft, teeth clenched, jaw proud.  Striding towards The Kop. I see striations in the air and lesions in the grass, where Luis Suarez has been. All Tasmanian devil. All buckle and swash. Dancing towards The Kop.
This autumn, I look across the pitch from my spec in the Centenary Stand. I see the space where Brendan Rodgers stood. I still see Raheem Sterling marionetting down the flanks. Skipping towards The Kop. I see Daniel Sturridge. There. Not there. All of them ghosts of a sad season. Fading before The Kop.
Most of all now, in those moments in a game where you kind of get lost in yourself and feel briefly detached from all around you, I see him. The leader. All steel. All focus. All powerful. Surging towards The Kop.
I prefer to save sentimental outpourings for deaths and children's films. I'm a big fan of denial. It gets you through. I chose not to deal with his leaving back in May. He'd seen me through from the end of my time as a young man to being a fully fledged middle-aged one. I'd been there for all his big coming of age moments. Baptisims of fire. Confirmations of greatness. Barmitzvahs of joy. Derbies, cup finals, title challenges.
Back in May, we said our goodbyes to him. There was one last curtain call at Stoke, but we were behind the goal furthest away in his final second half, where he scored his final one for us. Everything was in the distance. His moment was lost. The game more emphatically so. The real send off, though, was meant to be the one at Anfield the week before, on a sunny afternoon, with Crystal Palace token guests invited to honour (him).
Cruelly, unnecessarily, Palace ruined the party. Pissed on the roses, vomited on the kitchen floor, and grabbed our arses. Yannick Bolassie played that day like it was the Champions League final and God himself was in the stand there to watch him. We felt and looked like interlopers at our own jamboree. A more sorry a send-off for a worshipped son you could not hope to witness. Three-one to the Palace. At Anfield, in the sunshine, in front of a head-shaking Kop.
I've been thinking about him all week as this fixture has loomed once again. Memories are still a bit raw. Then the news breaks on Wednesday morning that he's talking to Jurgen Klopp about coming back to us in some capacity. The heart skips a beat. Not really sure that I'm ready to handle this. Can't get this straight in my head. Can't get it out of my head.
So, once again coming into a game against Crystal Palace, all that our folk will be talking about is him. The largest shadows loom longest. We've been here before. With Ian Rush, with Robbie Fowler, with Kenny Dalglish. We don't half like a comeback. If not exactly a redemption, at least last big hurrahs.
His timing — it was always about his timing — for once feels a bit off. We're a new Liverpool now. One-week old, it seems. We got down on our knees and prayed to the football heavens and they delivered us Klopp. He came, he saw, he assessed, smiled and ruminated and then he took us to Chelsea and began a new era. The celebrations in the wake of Liverpool's 3-1 win at Stamford Bridge just a week ago were for more than just the three points. The extra meaning, the symbolism, the implied profundity of the result, overwhelmed all who were there to savour it.
A win at the fortress of the champions — albeit disintegrating ones — was the type of league win you don't get every week. You don't get every season. Feels like a good while since we've had a victory this big. It sets us up. Nicely, you'd hope. We return to Anfield in triumph. We want to see the grind and the sweat and the glory translated, on our own pitch, into something more beautiful to look at. Something more comfortably mighty.
Another "Anfield expects" occasion it is. The modern incarnation of Crystal Palace are made for these ones. Alan Pardew loves pinning stuff to dressing-room walls. He's there on the morning of games with his newspaper and his big scissors. His partner looks at him across the breakfast table, all concern and affection. Alan's cutting stuff out the paper again. Haven't even had a chance to read it yet. I hope he's not blackmailing someone.
He isn't. He's preparing his big pitch. He'll pin anything to that wall. In any dressing room you care to place him in. The lads won't get to read what the thing he's cut out says. It doesn't matter what it says. He's telling them what it says. He's telling them it's about the day's game. He's telling them that what it says doesn't mention them. It only mentions their opponents. It talks about Jose Mourinho, about Louis van Gaal, about Jurgen Klopp. How does that make you feel, boys ? You're not newsworthy. They don't even know you're here.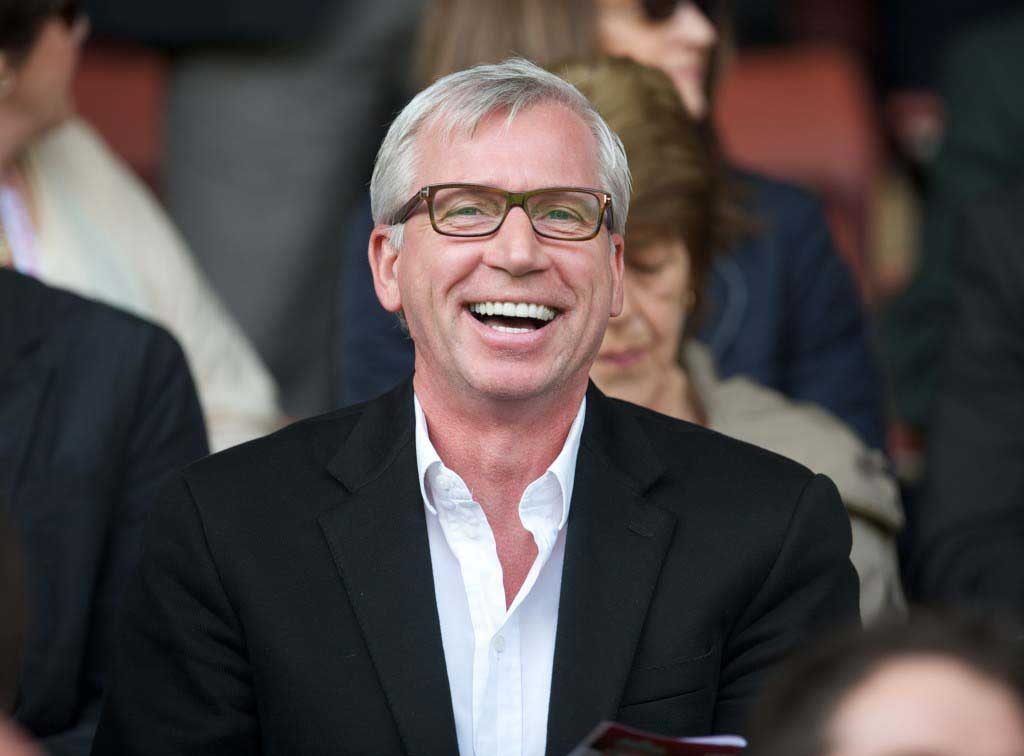 That will be his team talk. The reality will be that the side he sends out are structured these days not to concede rather than to crash through the barricades. They have let in just six goals in their past seven games, which have included testing contests with Manchester United, Chelsea, Manchester City and Spurs.
The obvious danger they pose to the new Liverpool will be that they will not engage, as Spurs and Chelsea did recently, in a trial of strength and running. The new Liverpool, for now, would prefer to rattle horns. Palace are more likely to let the new Liverpool have the ball. And not where it's needed.
We saw the best of the new Liverpool last week at Stamford Bridge when — surprise, surprise — all of the best attacking players were on the pitch at once. In the second half we saw, in parts, Philippe Coutinho, Roberto Firmino, Christian Benteke, Jordon Ibe and Adam Lallana. Perm any four from five, they made the difference.
What happened in Russia will be in Klopp's mind as he puts pen to team sheet. There's an international break again upon us so burning people out becomes another manager's problem. The statistics about teams that look pale shadows trying to give on a Sunday having just been asked to travel and give on a Thursday are always niggling away in the background. Jurgen won't want a flat Liverpool after unleashing such a three-dimensional one just a week ago.
The temptation will be to pick his best team, and with Sturridge and Jordan Henderson still recuperating, that leaves him with a fairly predictable nine, with the only real decision to be made between two or three players.
Klopp has proceeded with great caution with his less-than-100 percent fit stars, so it remains far from certain that the likes of Benteke and Firmino will be in the initial 11. The clamour for the former to add to his four goals in just six starts will be huge, Benteke is beginning to excite people.
Likewise Coutinho is in a groove, and he is the safest bet for selection in the front three. It would be nice to see Firmino complete the attack, but Lallana will just not be shaken and is clearly doing things that impress his new manager.
Klopp will not see the dropping of one of his interchangeable front four as a problem, but as an opportunity to again decisively change the game from the substitutes' bench in its final stages.
Wins at Anfield have become rare events. Just three in nine so far this season. Anfield disappointments were mounting last term during that period of long goodbyes.
It's time to put that phase behind us, and to get back to where we once belonged. Time for new heroes to emerge, as they always do. Time to give our ghosts something to smile about. Time to see new faces straining sinews, punching the air, scoring goals. Just like he did. Just like his spectre will always be. Running towards The Kop.
PREDICTED TEAM: Mignolet; Clyne, Skrtel, Sahko, Moreno; Milner, Lucas, Can; Coutinho, Lallana; Benteke.
LAST MATCH: Premier League, May 16, 2015: Liverpool 1 (Lallana 26) Crystal Palace 3 (Puncheon 43, Zaha 60, Murray 90).
ODDS: Liverpool 4-6, Draw 14-5, Crystal Palace 5-1.
INJURED: Toure (hamstring), Sturridge (knee), Rossiter (hamstring), Ings (ACL), Gomez (ACL), Henderson (metatarsal), Flanagan (knee).
MATCH DETAILS: Kick off: Sunday, 4pm. Tickets: sold out.
* We've been shortlisted for Podcast of the Year by the Football Supporters' Federation. Please vote for us here! Don't let Alan Davies win!*
[rpfc_recent_posts_from_category meta="true"]
Pics: PA Images & David Rawcliffe-Propaganda-Photo
Like The Anfield Wrap on Facebook