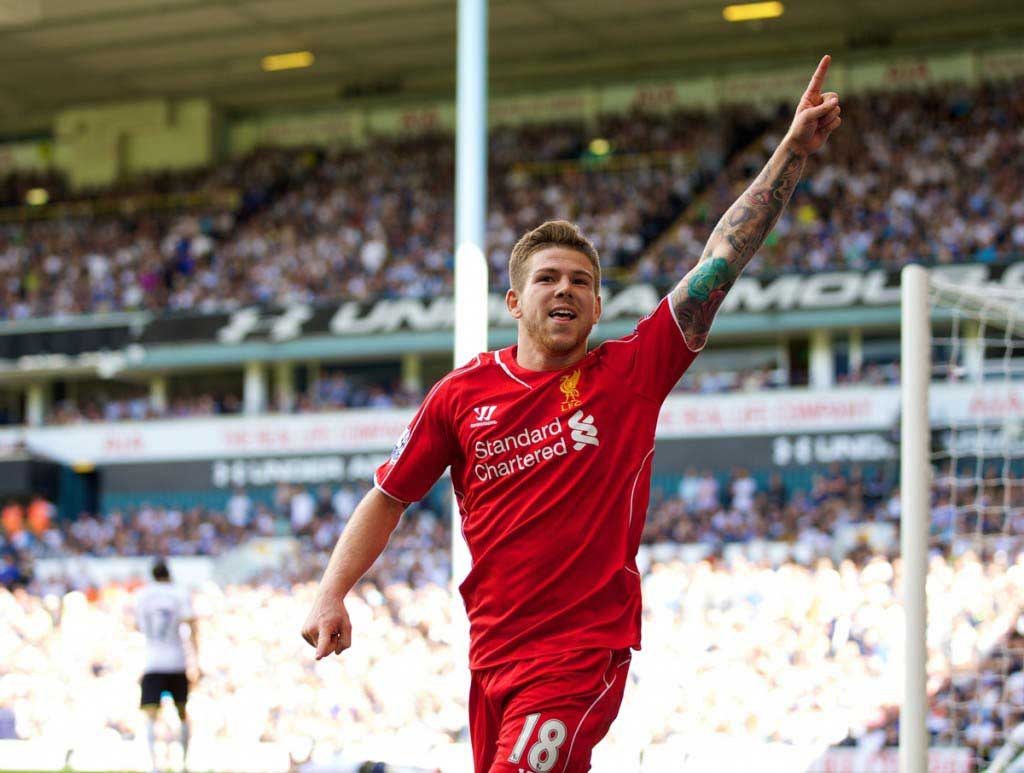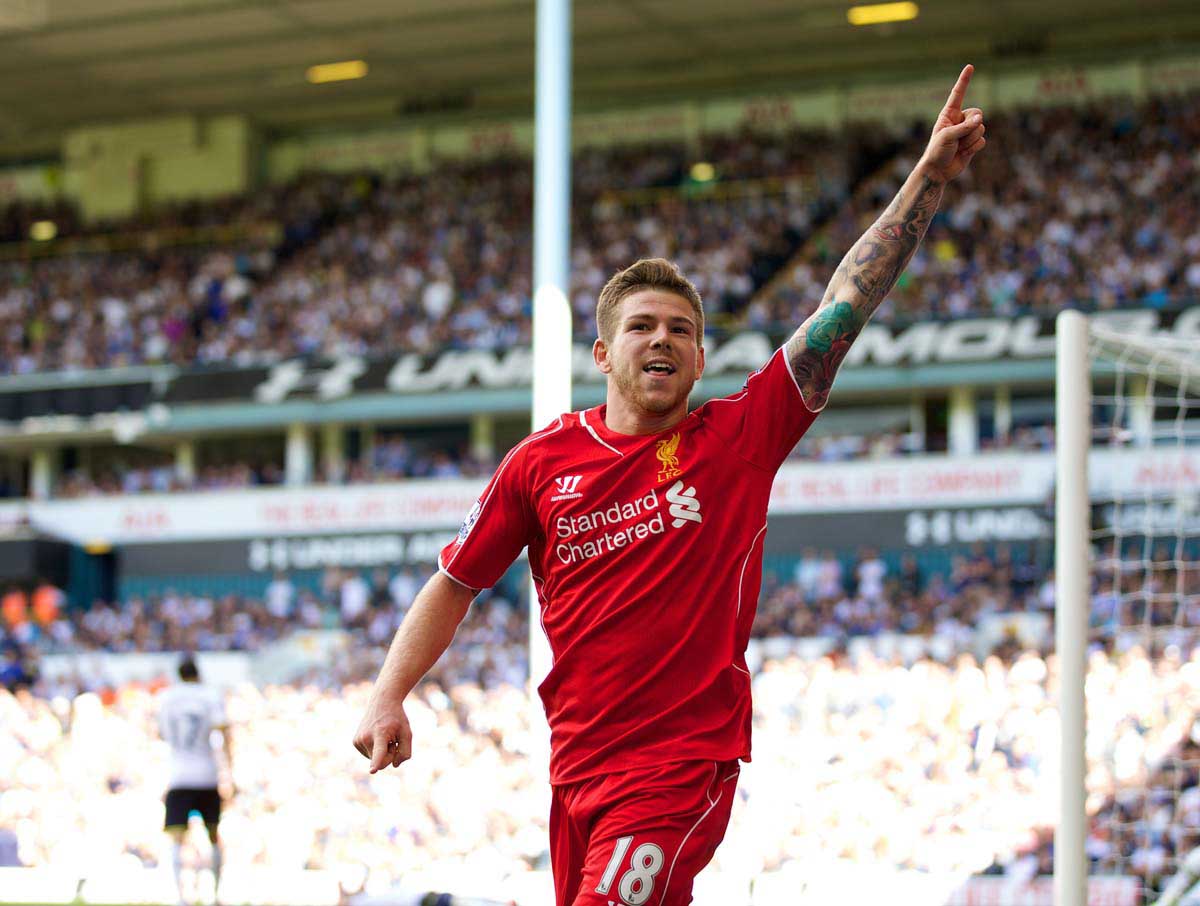 OH! wherefore come ye forth in triumph from the north/With your hands, and your feet, and your raiment all red?
I first read these lines (from Macaulay's The Battle of Naseby) in 1978 in the first book I'd ever bought about Liverpool Football Club's history. The book — The Liverpool Story — was written by a man called Derek Hodgson and in chapter six he gets very carried away with his unchainable love for Bill Shankly. He quotes Macaulay as a preface to a passage that tells of Shanks' epoch-defining decision to change Liverpool's team kit colours to all red. They're great lines. I didn't really care what they meant. They just sounded great and always made me swell with pride for my team. They still do.
Growing up in north London, I'd become a Liverpool supporter at the age of 10 in the wake of the 1977 European Cup and League double. I'd started collecting Figurine Panini football stickers, and the site of my Liverpool players, a bloody swathe of red across two pages, eclipsed the whites, and yellows, and red-'n'-whites, and blues, and claret and blues that bookended them within the Panini catalogue. No team shirts looked richer, none more dominant. No club badge more noble. No one player more magnificent than the golden-crested, red-shirted, Kenny Dalglish. I was gone. Engulfed. Red 'til dead.
Back then — in the years before I moved to Liverpool (aged 18) — the red meant everything to me. Macaulay's line from that book was always in mind. I loved those days when Liverpool — my Liverpool, my Reds — would come to play in London. I loved that they were descending the map, marching south, warriors and their army, trampling all before them. Arriving always on the back of triumph, from the north, to places like Tottenham, always resplendent in that mighty scarlet.
I grew up in Muswell Hill, just a few miles from White Hart Lane. I never felt any connection to the Spurs. Virtually all my friends did. The Tottenham did nothing for me. Liverpool FC rescued me, and some of my fondest memories — as much in the anticipation as the games themselves — revolved around Liverpool's visits to the legendary Lane. I knew that ground very well. If I couldn't get to a Liverpool away in the south, or couldn't afford a pilgrimage to Anfield, I'd always want to take in a game. Spurs never sold out. I'd go with my best mate, pay on the turnstile, and stand in the away end. Usually supporting whoever Tottenham were playing against.
https://www.youtube.com/watch?v=EX9Qu8nU9O8
I'll be back at the Lane this Saturday, for the early one. To say it's been a week where the flames of anticipation and excitement have burned far brighter than is usual, would be understatement. And then some. Even fate can't temper the excitement with the unfortunate season-ending injuries to Joe Gomez and Danny Ings. Like when Shanks turned our hue to the most crimson red the world had ever seen, the week that the boy from the Black Forest rolled into town will likewise move future scribes to quoting poetry and song. Jürgen Klopp is the manager of Liverpool Football Club and nothing will be the same again.
It is hard to imagine what miracle Jürgen can perform so immediately that it could be seen as justifying the hype and hyperbole that has greeted his arrival. Just like when Jesus rode into town on that donkey and everyone was made up and everything. It was never going to just go smoothly after all that.
Of course, the Tottenham Hotspur will not be waiting to play lambs to the slaughter. In old cliché money, Mauricio Pochettino's team talk will have been done for him by media and fans expecting Spurs to be a mere supporting cast in the Jürgen Klopp story. Spurs devoured big-time Man City 4-1 in their last Premier League match at the Lane. The old ground will be rocking and ready for the Red Army.
Spurs may have temporarily lost impressive new forward Son Heung-min, but last season's goal man, Harold Kane, is back in the groove. Elsewhere, a coterie of Pochettino pups are running and scrapping like a vintage Klopp Dortmund side. Unbeaten in seven league games, the Tottenham are the form team in the Premier League.
Klopp will by now know all this. He will know too that his side is a little bit decimated, with ACL victims Gomez and Ings joining captain Jordan Henderson, Jon Flanagan and star signings Roberto Firmino and Christian Benteke in the hospital bay. We're expecting Philippe Coutinho to be fit, mercifully, and Daniel Sturridge will be available to continue his rehabilitation. These two are just about the only certainties on Klopp's debut team sheet.
https://www.youtube.com/watch?v=wdg9YUZe_DM&feature=iv&src_vid=z0PuvGaLPu4&annotation_id=annotation_2417686687
My punt is that in the absence of sufficient knowledge as to the true capacities of his new squad that the new manager will look to favour those fresher and fitter, having been absolved from international duties. Expect, then, to see Alberto Moreno, Lucas Leiva and James Milner join Coutinho and Sturridge as five outfield starters who have all not seen competitive action for a fortnight.
By default — because we only really have one right back — Nathaniel Clyne should make the cut. It's lazily assumed that Emre Can — because he plays for Germany and that — will be an instant Klopp favourite, but it is hard to see a place for him in this game. Much depends on the new manager's chosen formation. His standby at Dortmund appears to have been a 4-2-3-1, which would see Brendan Rodgers' 3-4-3 swiftly consigned to the bin. In turn, Can's opportunities possibly with it, as he is unlikely to see action in a conventional back four.
Adam Lallana and Jordon Ibe could take the attacking places alongside Coutinho and Sturridge in a front four. It will be an interesting early insight into the Klopp psyche if he is to make any truly left-field choices for his very first game. Selecting youthful verve in the form of Rossiter or Ibe would possibly represent that.
Given the tsunami of excitement that prefaces Klopp's introduction to the Premier League, it is hard to nail exactly what kind of result and performance would be enough to initially satisfy. Against a full throttle Tottenham, and with just a week to prepare, the new Liverpool manager would — truth be told — probably be quite relaxed with a draw and a positive performance.
Klopp may be a wild adventurer in football terms, but he's no vain fool. You don't achieve what he did with Dortmund by not recognising the sanctity of the result. Jurgen knows — taps nose. Better red than dead.
EXPECTED LINE UP: Mignolet; Clyne, Skrtel, Sakho, Moreno; Lucas, Milner; Lallana, Coutinho, Ibe; Sturridge.
LAST MEETING: Liverpool 3 (Markovic 15, Gerrard pen 53, Balotelli 83) Tottenham Hotspur 2 (Kane 26, Dembele 61), Premier League, February 10, 2015.
OVERALL RECORD: Games played 163; Won 78, Drawn 39, Lost 47.
ODDS: Tottenham 6/4, Liverpool 19/10, Draw 11/5.
[rpfc_recent_posts_from_category meta="true"]
Pics: David Rawcliffe-Propaganda-Photo.Com & PA Images
Like The Anfield Wrap on Facebook