TWO weeks ago, I wrote an article in the Independent on Sunday, detailing the problems at Liverpool under Brendan Rodgers.
I realised the conclusion especially would make grim reading for Liverpool supporters. Having spoken to a lot of reliable sources before its publication, it became clear that Fenway Sports Group had been directed against recruiting Jürgen Klopp if Rodgers were to leave.
In the days that followed, further conversations proved the assertion to be absolutely true. FSG admitted three years ago, upon appointing Rodgers, that a group of shadowy sounding "pre-eminent advisors" had led them to the Northern Irishman. The same people were wary of Klopp — mainly because of his forceful and unpredictable personality.
In these conversations, I argued Rodgers had made mistakes but also that, fundamentally, Liverpool was not set-up to achieve success; especially not when middle managers below him were reporting back to the United States, as revealed in today's Daily Mail story by Neil Ashton.
It seemed unfair and undermining to Rodgers, who nevertheless could have found a way to rise above the structure, a structure which as many were keen to point out on my Twitter feed this morning, is like any other business.
It made me wonder about other businesses. I could not think of any where 45,000 people inside a stadium have an opinion on the boss's work as well as millions more watching at home. Ultimately, only one person's opinion will get tested every weekend so the responsibility of being a football manager is unique — or comparable, at least, to the Prime Minister. And there can only be one of them.
Rodgers was guilty of playing the game too much — of being a company man. When something is wrong and change is required, as proven by Bill Shankly and to a much lesser extent in terms of clean execution, Rafael Benitez; a Liverpool manager needs to be unreasonable.
Perhaps Rodgers was just too inexperienced to deal with it all. It was his fourth role in four years as a football manager but at Reading he lasted only a few months. When Shankly arrived, Liverpool was his fifth job in a decade and for Benitez, it was his seventh in 11 years, although with Benitez by the end it was obvious the whiplash of bad experiences past and present had made him paranoid and dysfunctional.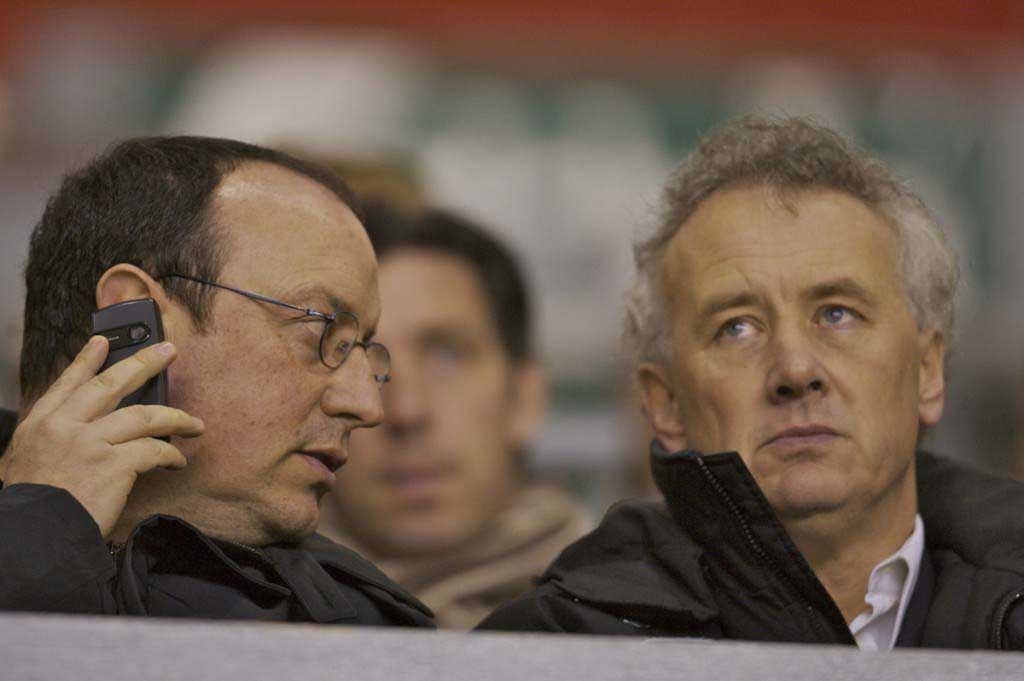 Pragmatists don't last long at Liverpool. Critics describe it as too emotional a place but it can be an unbelievable strength, too. League championships and European Cups have been won when managers have embraced the emotion of the city and surfed it. The momentum has created an awesome wave, too powerful for others to stop. Rodgers' best season came when he rode that wave; scrapping his tedious 'death by football' theory, recognising that Liverpool were at their most dangerous when they counter-attacked because it was an approach the crowd identified with: the anger, the energy, the ruthlessness and then, the chaos that followed.
This thought led me to Klopp. If Liverpool's owners were considering sacking Rodgers and if Klopp was available and interested in the position, it would be negligent if they did not at least speak to him. They would not be fit for purpose. What if the advice they received was mistaken? Maybe, it delivered to preserve the interests of the individual or individuals rather than the real interests of the club.
That Klopp is likely to be revealed as Liverpool's next manager on Friday at the latest reflects incredibly well on FSG and shows that they are learning who to listen to. For too long, Fenway have attempted shortcuts to the top, often going around the houses when the gaps have been there to cross the road. They have spent huge sums on potential creating the impression Liverpool are in the big league when it comes to transfers only for the reality to be revealed in a wage bill that has decreased at the same time, thus creating an unrealistic expectation.
Klopp is FSG's most ambitious move since taking ownership in 2010: the most ambitious managerial appointment since Benitez was taken from Valencia 11 years ago. It proves they are serious about winning.
You will have read elsewhere what Klopp is like. While Rodgers spent a night at the end of his first week in charge of Liverpool grinning for photographs in Garlands nightclub with Ian Ayre, I imagine Klopp to be the type of fella to go topless in the middle floor of the Krazy House while Rage Against The Machine's Killing in the Name blasts enthusiastically from giant amps nearby. Preprandials of FAXE would get sunken further down Wood Street in The Swan.
Klopp is from the other side of town. Things are about to change at Liverpool. Klopp will be like no other manager the club has ever had.
Since Benitez left, Roy Hodgson, Kenny Dalglish and, of course, Rodgers have been Liverpool's manager. While Dalglish was recruited from Anfield's hospitality suites, Hodgson and Rodgers — though opposites in character and style — were managers that Sunderland may have had a realistic chance of appointing.
Upon Arsene Wenger's retirement, Klopp would have interested Arsenal. Had Chelsea already sacked Jose Mourinho, Klopp may have gone there. Klopp —  a two-time Bundesliga winner — raises Liverpool's profile. Liverpool aspires to be in the Champions League.
They have a Champions League manager.
[rpfc_recent_posts_from_category meta="true"]
Pics: David Rawcliffe-Propaganda Photo
Like The Anfield Wrap on Facebook