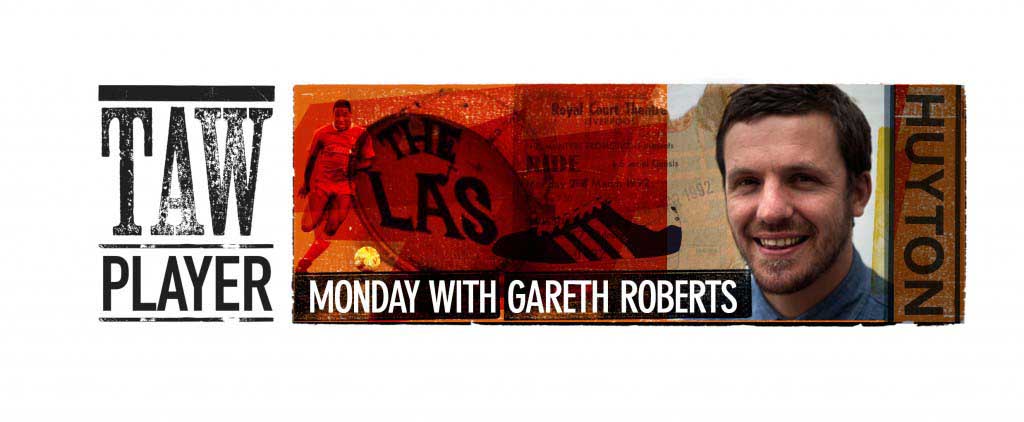 BY now you know the stats. The facts and figures. You've seen the league table and you know the form. It's been an underwhelming start to the season. In seven games in all competitions, Liverpool have managed only five goals. The manager is the favourite to 'win' the Premier League sack race and the Reds sit 13th in the table.
It's grim. No fun. The slice of life devoted to all this isn't in any way enjoyable right now.
So we go again on Brendan Rodgers. The tedious, draining arguments that are regurgitated week in, week out and will be until the day he is told to pack his bags are trotted out again. Let's recap. He should have been sacked in the summer. He wasn't. Instead, he was backed with cash. He was backed with a new coaching set up, a move in itself that saw him tumble further in the popularity stakes as it was perceived as a self-serving move to save skin.
The club also did its bit to make the blame figure clear in all this. At a time when the policy on communication so often seems to be to not communicate, Ian Ayre went out of his way to make it clear that all the summer targets were in the bag. We've done our bit, over to you, Brendan, was the message.
Now here we are. It's not going to plan. The excuses, the context, the mitigating factors — call them what you will — they're wearing thin. Different formations, different personnel — same results. Teams that should never be leaving Anfield with points are doing just that. With alarming regularity. And now the Reds are closer to the bottom than the top. It feels like another season of mediocrity beckons.
So what are we waiting for? What are we pinning hopes and dreams to? However you weigh it up, there's not a lot left. A fitter Daniel Sturridge will score goals. A partnership with Christian Benteke might blossom. Roberto Firmino is likely to get better. Jordan Henderson will improve the side when he returns.
Definitely? Maybe. But patience to watch it play out is in short supply. Rodgers has had more than a fair crack at the job and into his fourth year as Liverpool manager he needs to get results regardless of ins and outs, regardless of injuries and regardless of what any other team in the league is doing.
Yesterday, was an improved performance. Shaking off the baggage of the managerial situation for a second, there were positives to take from the performance if not the result. Unlike recent weeks, the set up seemed to suit the majority of our players. Alberto Moreno put in a performance you can get behind. Mamadou Sakho had The Kop singing his name. Danny Ings put in everything you want to see from a Liverpool player and topped his performance with a well-taken goal.
But it wasn't enough. Liverpool dropped points to a team they needed to beat at Anfield. Again. Even Graeme Souness managed to mastermind a decent Anfield record in his rightly-maligned spell in charge.
So the calls come again. The manager should go. How much longer? Don't let a Hodgson situation develop.
Liverpool should be better than this. Clearly. But do we really expect FSG to ditch their man after seven games? I don't. The owners of the club made their decision in the summer and until results become untenable by their set of criteria, which clearly runs beyond won two, drawn two, lost two in the Premier League, Rodgers will remain.
Carlisle on Wednesday you would expect will result in a Liverpool win no matter what the side fielded. But it will appease no-one. Lose to Aston Villa and the polite knock at FSG's door will become a battering ram. The undercurrent of unrest among supporters was palpable at Anfield yesterday and it's becoming increasingly difficult to envisage what sweeps that away.
The owners will want to wait though. They will want to give Rodgers every opportunity to turn things around.
Because when they pull the plug — and it seems very much a when rather than an if — it's another admission to the wider world that they got it wrong. Like when they fired Damien Comolli. Or when they sacked Kenny Dalglish. Like when they wanted a Director of Football but set up a transfer committee instead.
Rodgers exceeded all expectations by taking Liverpool to the brink of the title and he deserves every credit for that. But that can't hide the concerns that existed when he was appointed. It was FSG's vision, their strategy, their plan, to hire a young, up and coming coach who would be swimming in fresh waters managerially speaking. They closed the market with their own criteria. Like so often with many of the signings since John Henry and his team of investors came to town, it was their decision to shun the proven for the potential.
So when the Rodgers plan is finally torn up, what comes next? More of the same or a boss that would command respect based on his CV?
Jurgen Klopp is a name never far away from lips when it comes to Rodgers' successor yet a report from Simon Hughes in The Independent at the weekend says the German is unlikely to be favoured as Fenway have been warned off him.
And while Carlo Ancelotti would be the kind of balls out appointment many a Red would advocate, what offers confidence that FSG think the same?
For one, you'd imagine an established, world-renowned winner like Ancelotti would want his own men in and around him. Would he be interested in working with a transfer committee? Would he welcome attempts to influence his thinking from Michael Gordon, the interview-shy FSG shareholder with no track record in football who is the most senior member of that committee?
Brendan Rodgers is clearly walking a tightrope now as regards his future and many regard his fall to the floor as the answer to all Liverpool's ills. Yet his sacking, as warranted as it may be, will likely just spark another set of questions. Perhaps even bigger questions.
The current regime backed itself to find a shortcut to glory. It doesn't exist. So what now?
[rpfc_recent_posts_from_category meta="true"]
Pics: David Rawcliffe-Propaganda-Photo
Like The Anfield Wrap on Facebook