AUF GEHTS! Can you feel that? The crease below the eyes, the widening of your cheeks? Perhaps your teeth have joined the party, and your dimples are dancing. Smile away, smile away, smile away.
Jurgen Klopp arrives in Liverpool today. Jurgen Klopp finalises his deal with Liverpool today. Jurgen Klopp officially becomes one of us today.
Read and repeat that. Shout it, sing it. Hang it from your balcony, and wear it over your sweater.
It's mad. Mad mad mad. He's mad, we're mad. It's absolutely mental. Match.com couldn't have found a better fit, and to borrow a line from Craig Bellamy when discussing Xabi Alonso's luck in landing his missus, we're honestly "punching above our weight".
Bayern Munich have been sniffing, Arsenal thought of him as a successor to Arsene Wenger, many at Manchester United would have preferred Klopp over Louis van Gaal, and had Chelsea not offered Jose Mourinho a public vote of confidence, they'd have been outside his window with a boombox blasting Peter Gabriel's "In Your Eyes".
But something that makes so much sense is finally happening at Liverpool, and we don't get to say that very often.
If the lads from Big Bang Theory were sat in a lab and had to concoct the perfect manager for the Reds, you'd imagine he'd have stubble, shaggy hair, black-framed spectacles, no interest in keeping up appearances, as well as all the designs of a frenzied genius. Oh, and big big balls. The biggest balls. The kind of balls to flip two fingers to the establishment and football's financial juggernauts. The kind that turns atheists into believers. And most certainly not the kind that needs a dropping of the trousers to prove they're there. Ahem…

"It's what I do and what I love, so I found it very attractive that football takes centre stage here and that people live the game so intensely."
"There are some regions where you have to play and live the game in a certain way, where you have to charge, where you can't sit back and just knock the ball about. There are some places where, when you do that, people will say: well, if that's your football, I'd rather have no football at all. And this here is one of those places. Here, you have to give the people a certain kind of football, the kind that is close to my heart: intense to the last minute, highly emotional. Football you will remember."
Those are extracts of Klopp speaking about Borussia Dortmund, but he may as well have been talking about Liverpool. His intensity and emotion will reverberate here.
Can you feel that? The lowered eyebrows, the tightened lips turned down at the ends? That's the external jealousy, that's the 'don't forget what his last season was like' jabs from those who are suddenly shifting uncomfortably in their seats over what's happening in West Derby. Stick your tongue out, sign it with a 'soz abar tha' and be as excited as you damn well want to be. These are the kind of days that football fandom is about — the ones that lift you as high as Wiz Khalifa and leave you feeling like anything is possible.
1925 days ago, Liverpool appointed Roy Hodgson to steady the ship. Now, we've enlisted a certified badass to rock the boat. Bring the noise, set the roof on fire, and let the motherfucker burn.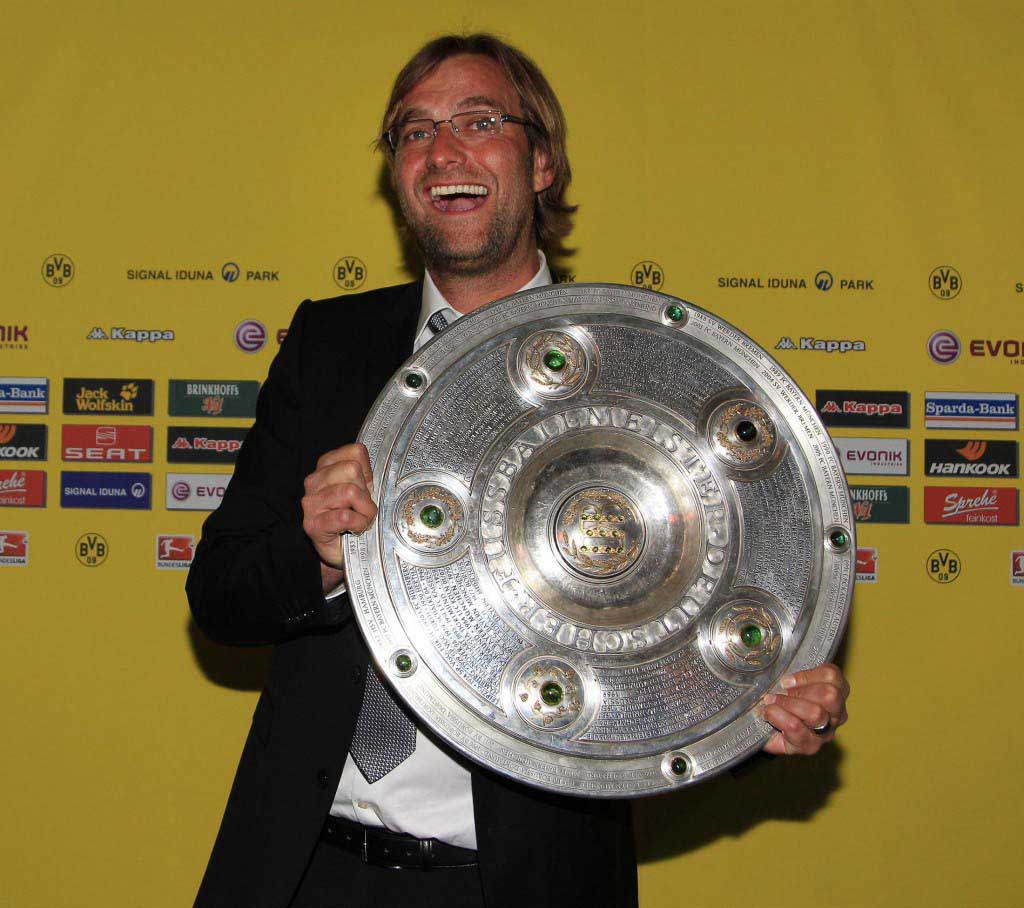 There's been too little fun of late, so have as much of it as you want. Put the bickering, the servings of snide and the reservations to the side. Grab your mates, head to town, order some steins and properly prost. You'll probably bump into Klopp considering his proclivity to wrap himself in a city as much as he does a club. Perhaps his love for SingStar will see him in the Cavern, pint in one hand, mic in the other putting his voice about to Penny Lane.
There will be time for the questions and time for the analysis. Can he sustain his hunting football in such an exhaustive league with no winter break? How will the players respond to double training sessions? What could he do to overcome not just one but four better-resourced teams?
Will he also be hamstrung by a lack of a clear vision in the transfer policy? Which players fit into his favoured formation? Should he stick to three at the back for starters? Can he do it on a wet Tuesday night in Stoke?
That time is not now. Today, Jurgen Klopp arrives in Liverpool. Today, Jurgen Klopp finalises his deal with Liverpool. Today, Jurgen Klopp officially becomes one of us.
Smile away, smile away, smile away.
[rpfc_recent_posts_from_category meta="true"]
Pics: David Rawcliffe-Propaganda Photo
Like The Anfield Wrap on Facebook