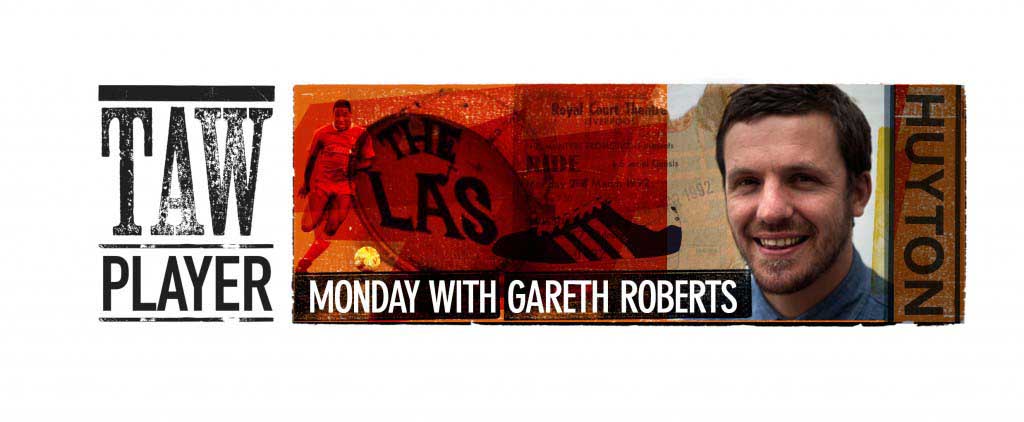 THE sports pages of today's newspapers don't make for a great read for Brendan Rodgers.
From tactical criticisms to the make-up of a squad that is of the manager's making, from a defence that isn't stopping goals and an attack that isn't scoring them, the common theme is that a current reign of three years, three months and 13 days at Liverpool may not last much longer if results don't dramatically improve immediately.
Similar messages are more vehemently disseminated online, where one alleged Liverpool fan (beware the 'bantz') is seeking attention by setting up a page to crowd fund Rodgers' sacking while others circulated the old "emergency meeting at Anfield" line earlier today.
Many other fans that wouldn't dream of participating in something so cringeworthy also want him replaced. Significant numbers wanted him gone in the summer. Yet more want him gone now and many consider possible mitigating factors including new players bedding in, injuries and suspensions as mere side issues. They may well be.
Ex Liverpool players too are expressing their doubts about Rodgers — and advocating alternatives — as the media storm builds, while the Reds boss is again back to favourite in the sack race betting market. Punters are piling in to take the odds.
The walls are closing. Rodgers will know all this and one of the many questions around his Liverpool side right now is whether the noise around his future is influencing his thinking.
If it is, there may well no way back. It feels like a vicious circle that will end up with Rodgers spinning down the Anfield plughole. The more he is criticised, the less he plays the football he really wants to.
From being a manager with a clear vision, it now seems Rodgers is struggling for answers as his team struggles for identity.
Liverpool at their best under Rodgers kept possession, relentlessly pressed and scored goals. The idea was clear, and when it worked it was fantastic to watch.
Last season, the run that lifted spirits and raised hopes aside, was not fantastic to watch. Change was needed. Change needed to be demonstrated.
In the summer, discussing the latest influx of Liverpool signings, Rodgers said: "It was just clear we needed to score more goals. But I wouldn't want that to be taken as that the other side isn't important. I believe that our defensive organisation is critical to allow our talents to flourish."
The current incarnation of Rodgers' Liverpool is showing little evidence of either defensive organisation or scoring more goals after shipping three goals in successive matches while managing just one in return, and that was a world-class finish from Christian Benteke rather than the result of any convincing attacking pattern of play.
Before a ball was kicked in the Premier League this season, the club was quick to announce the business it wanted to do had been wrapped up. Targets achieved. Coupled with the changes in coaching staff, it appeared to represent a plan — the change from the football that had resulted in Liverpool ending the season as a laughing stock.
Yet the supposed clear thinking and decisive approach has quickly descended into confusion under FSG and Rodgers.
In the summer, it was clear Lucas Leiva was leaving the club. Now he is staying put. Rodgers was also supposedly happy with the transfers in yet already is executing tactical plans that don't suit the new arrivals. If there was a plan it appears to have changed.
https://www.youtube.com/watch?v=z25eFfvdgLg
Which brings us to Thursday's Europa League game at Bordeaux.
Rodgers said in the summer that he was looking at the idea of alternative starting elevens for the Europa League and Premier League. It's easy to understand why, with the drop off in top flight performances and points associated with competing in the continental competition well documented.
The manager said in July: "Yes, I think we could [have a team specifically for the Europa League] and it wouldn't have any real detrimental effect because of the quality of the players I have."
Sounds like a plan, and one that could leave Liverpool's nailed-on starters fresher in the Premier League. But will that plan now be ripped up with the heat on Rodgers? Will the idea be shelved with self-preservation in mind? Arguably, with Liverpool's schedule in mind,  it shouldn't be, realistically it probably will be with Rodgers desperate to ride the latest wave of crisis club talk washing around Anfield.
Thursday marks the start of a run of four 'easy' games in nine days — with home matches against Norwich on Sunday, Carlisle the following Wednesday and Aston Villa the Saturday after following the trip to France.
It's a schedule that should warrant much rotation, particularly with Bordeaux 12th in the French League with one win in five, and Carlisle ninth in League Two with three wins from seven. Even the Premier League games are matches most Reds would describe as home bankers. Certainly once upon a time not so long ago.
The problem is whether Rodgers can remain focused on what is best for Liverpool, or whether his own circumstances cloud his judgment.
The Reds are already eight points off the Premier League pace and with criticism at every turn, the temptation might be to field a stronger team than he planned for in the summer in order to get a result and relieve some of the pressure. But like every decision he is asked to make that comes with risk and potential consequence, both amplified by the start to this season and the hangover from last.
I wrote after the Stoke 6-1: "I think that's it for the manager. I think he's done. I don't see how you recover from that embarrassment. The players will point the finger at him for that. And he will point the finger at them for that. Ditto for how the season has panned out full stop. How do you make that unhealthy situation healthy again?
"There's been a lot of talk about Liverpool's identity as a club. Well Liverpool's identity right now is a club that has finished sixth in the league and lost 6-1 at Stoke City. A club that's lost home and away to Crystal Palace, couldn't beat Hull, was humiliated at Wembley and crashed out of Europe twice.
"The team has sleepwalked its way through the past two months and three wins in 10 tells its own story."
Now, a first loss at Anfield to West Ham in a lifetime and a disjointed, defensive and defeatist performance at Manchester United have been bolted on to what came before. The summer changes might have represented a 'year zero' approach for Michael Gordon and co. but that was never going to be the case for the fans or the media.
Rodgers now faces four games when four wins will be expected. Anything less will result in further fury. Win them, and the victories will be met with little more than a shrug by many. That seems harsh, but if Rodgers was in credit last season after 2013-4's league form it's clear he's over his overdraft limit now and the bailiffs are cracking their knuckles in readiness to get stuck in for some change.
It's why many called for change in the summer and why many continue to do so now: Liverpool and Brendan Rodgers is starting to feel like a relationship that has turned sour.
The owners said one more go in the summer but, right now, Rodgers is showing little sign of rekindling the good old days when his name was sung and flags were waved.
The performances at Stoke and Arsenal at least hinted at some collective spirit, some element of fight in the side. But even that appears to have disappeared, certainly on the evidence of the last two games.
The start of the season has more in common with everything that was wrong with last season rather than the run when Rodgers got it right and briefly raised hopes of a comeback to secure a Champions League spot and maybe even an FA Cup win.
It means again, not for the first time in his time at the club, Rodgers is facing many questions about how he intends to take Liverpool forward.
More clues about how he intends to answer them — and whether plans have been revised since the summer — will come at The Nouveau Stade de Bordeaux on Thursday.
FREE PODCAST: Dismaland – analysing Manchester United v Liverpool
[rpfc_recent_posts_from_category meta="true"]
Pics: David Rawcliffe-Propaganda-Photo
Like The Anfield Wrap on Facebook