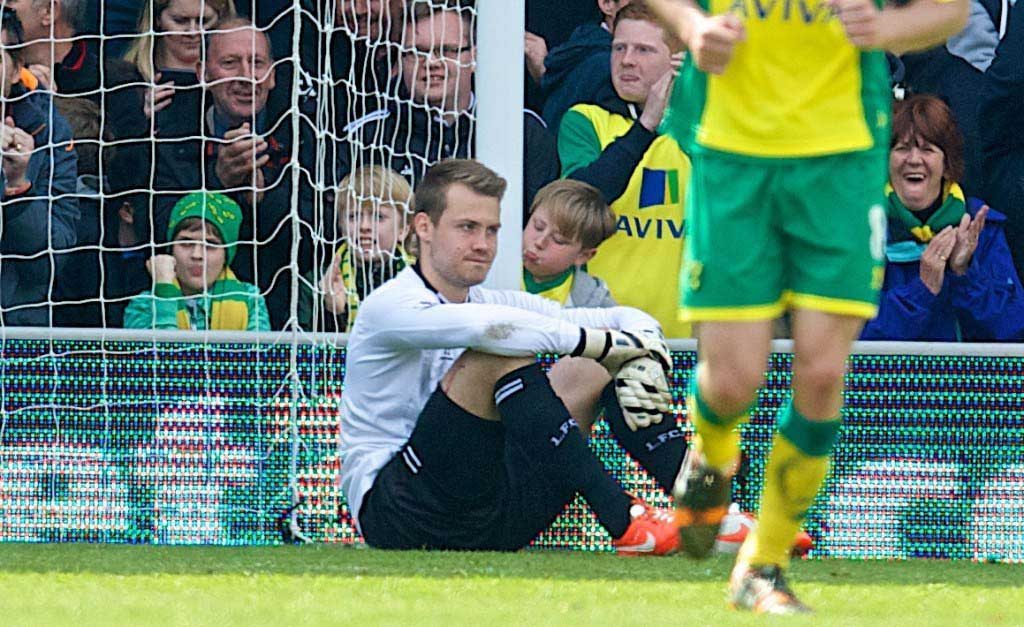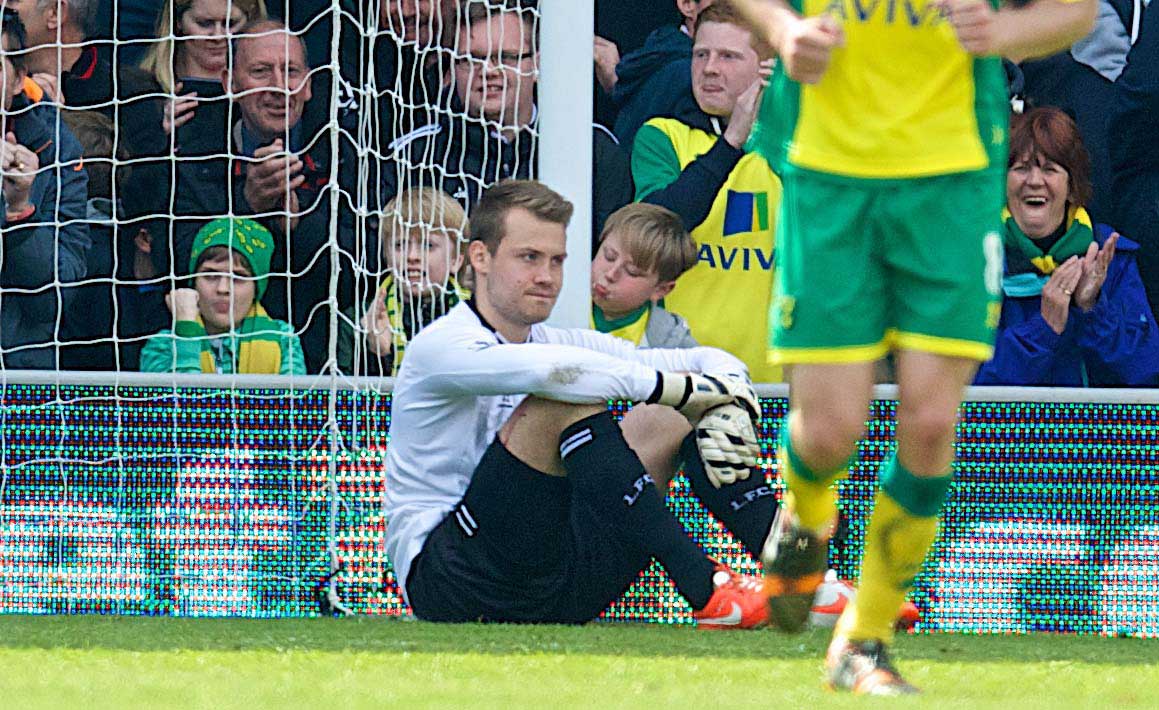 IT'S a good time for Norwich City to be facing Liverpool. It's a good time for Liverpool to be facing Norwich City.
Looks like we're all guaranteed a good time.
For them it's an 'anything is a bonus' game, and for us it's a 'nothing achieved is likely to be viewed as a positive' game.
That dark rain cloud is following us around like we're Charlie effin' Brown at the moment. Actually, it's Brendan Rodgers who is Charlie effin' Brown.
Coutinho can be Snoopy. We need him back after that horrible Coutinho-less spectacle we had to endure at Old Trafford last week. God, it was depressing.
Everywhere you looked we had competent players searching around for the good players. But the good players weren't there.
Snoopy was suspended. Daniel Sturridge — in this struggling metaphor, the gorgeous red-headed girl who Charlie Brown will never have — was tantalising close to being available but remained and remains an elusive spectre. An omni-present ghost of a reminder of our better days.
Jordan Henderson was having acupuncture or the like somewhere across the Atlantic, and Firmino and Benteke were absent in spirit if not in body.
It is little wonder we were proper shit? And now Henderson has broken his foot.
Depressing? Yes, but I choose life. I choose not to be Charlie Brown with that wretched rain cloud following him everywhere. I'm up for Norwich.
These are my favourite games at Anfield. The ones against the theoretical cannon fodder. Not in reality but in the anticipation of them.
The best thing about watching Liverpool FC is watching Liverpool FC win. It means we get to score a goal or two. I get to jump out of my seat and embrace aquaintances and friends. It's all uplifting. Makes me feel glad all over.
We are overwhelming favourites to beat Norwich. Some seasons the odds seems to count for something , but in others — like this one — they seem to be just taunting us. Kidding us into believing we might actually be about to win a football match.
But this time. Norwich. At home. Surely? Surely now we can win.
The facts of the matter show that bloody Norwich are actually one place above us in the table. They are on a winning streak of one game, eclipsing our non-winning streak of two games.
They should be showing no fear at Anfield. They can win at our ground. No bother. As ever, it probably suits us best if they do think this way and come and have the proverbial go rather than low block us.
Very few Liverpool sides (since the golden age) have ever faired that well against the bus parkers. A horribly annoying eternal truth.
The big question on the collectives lips is 'will Danny Sturridge be anywhere near the bench for this one?'. It will be a massive lift for me and my life if he is. I suspect it will also tickle his colleagues to see him back in and around an LFC dressing room.
If we could be granted just one wish for this season it would be to have Sturridge match fit for the rest of the campaign. If that happened everything else would be just swell. It would all suddenly work again.
He won't start against Norwich. We can be pretty sure of that, but again we're going to be left guessing as to whether or not Brendan thinks it might be apt, about now, to give the old 4-4-2 a dusting down in readiness for Danny's return.
As sure as day follows night, Sturridge and Benteke are getting paired off as soon as the moment comes when both are simultaneously available. Maybe this is a bit mad but I'd give Origi a go.
He didn't shatter any earths against Bordeaux, but he was, in common with all LFC strikers of recent times, left to forage alone.
There are signs that Rodgers may consider some sort of 3-4-3 formation. He did it against Bordeaux for a reason, and he'll surely try it again at some point. If it works it may come to be seen as Brendan's 'break glass' remedy for free-falling Liverpool sides.
Word is building that Sahko gets rewarded for his patience, new contract and encouraging outing against Bordeaux with a start this weekend.
Last season, when called upon, the back three picked themselves. Emre Can, Skrtel and Sahko had the available places locked down.
Things are different now. Dejan Lovren has been reprieved and, despite some serious wobbles, has done much better. He would be surprised to be left out now. So too the hugely talented Joe Gomez. I can't do better than suggest perming any two or three from those five lads.
Despite the resurrection of the back three in France it would still be a touch of a surprise if a more orthodox set up wasn't reverted to for Norwich's sake.
If we're to punt that Brendan will finally look to a front two in preparation for Sturridge's return, then perhaps the midfield four behind the forwards will have something of a more traditional shape to it.
Hard to see the conservatism of the diamond shape being utilised for this one. Coutinho is a certainty, probably coming in off the left flank and tucking in more centrally for much of the contest.
For the right-hand side Brendan will feel more conflicted. His firm favourite Adam Lallana did well in a 90-minute goalscoring performance on Thursday night.
Riches abound though, and the manager may want the definitive width that Jordon Ibe would bring. The £30m Firmino has largely floundered thus far but will still be very much at the forefront of Rodgers' thinking. He simply can't afford to be writing him off this early.
Our manager has shown a tendency to attempt to get as many of his best attacking talents on a pitch in one go as often is reasonably praticable. He'll always rather chuck in an extra number 10 or a winger before he will a defensive midfielder.
I'll miss that about Brendan when he's gone.
The compromise that permits this might well be the selection and direction of Firmino to partner Benteke as a more orthodox second striker. Probably a better option than my mad Origi shout, to be fair.
There's no point trying to call this one as we're already mired within the plot of another crazy season. Plenty have made for the exits prematurely, but I think there's mileage yet in this nascent campaign.
We need to get some hope back in our hearts, and hope's name just right now has the word 'Sturridge' emblazoned across its back.
First of four home games starts here. A chance to really attack some teams. Time to remind us what goals look like Red Men.