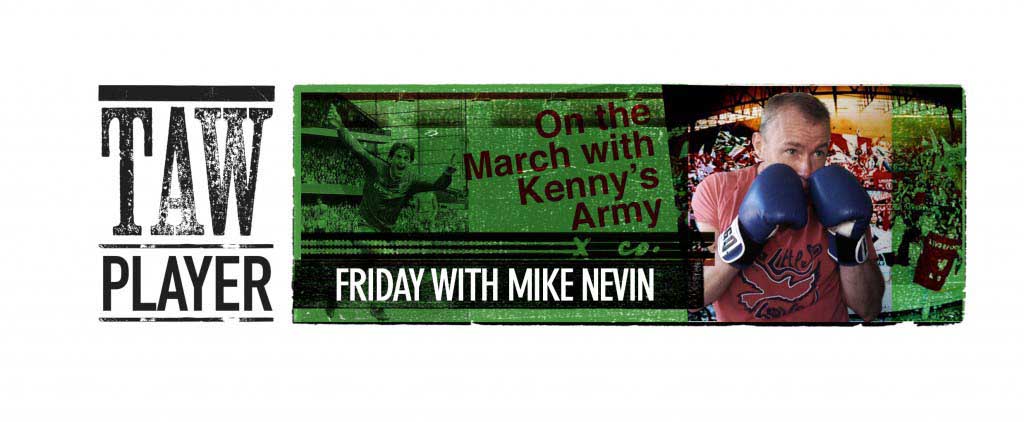 AMID the prevailing, inexhaustible rage surrounding Liverpool's patchy start to the season, I've seen the current crop of players described as the "worst Liverpool team in 50 years". We're all aware of how Twitter condenses the fume, but the same disparaging comments can be heard in the ground and in the pub afterwards.
Steven Gerrard's farewell and the exit of Raheem Sterling undoubtedly leave the squad short of "star" players. Philippe Coutinho apart, not many of the class of 2015-16 are obvious candidates for the back of children's Liverpool shirts.
The hangover from last season — the Villa semi-final debacle, the limp surrender in pursuit of a Champions League place; in particular the famed defeats to Crystal Palace and Stoke — and the more recent capitulation at the hands of West Ham and last week's loss at Old Trafford, give plenty of credence to the claim that is a distinctly average Liverpool team.
In last night's draw at Bordeaux, Adam Lallana's fine goal was a beacon of light in a performance that seldom promised to rise above the mediocre.
But is it as bad as all that? Are we allowing the growing furore surrounding the manager, a receding faith in the owners' desire to compete and the mounting apathy towards the club as a whole to colour our opinion of the quality of the playing staff? Is this Liverpool team (and squad) as bad as it is being portrayed?
Well, we've been here before and we don't need to go back half a century.
Not many can claim to have watched Liverpool teams for 50 years but that won't stop followers of the club (the word "supporters" is fast becoming a misnomer) using a succession of bad results to label those wearing the red shirts as "the worst I've ever seen".
To me, it's seems all a bit emotional. And amid the emotion, memories are short if not erased altogether.
We needn't go into detail but Roy Hodgson's team were four points clear of the relegation zone when he was finally removed from office 20 games into the 2010-11 season.
Though Pepe Reina, Fernando Torres and Steven Gerrard featured in his final game at Blackburn, the side also listed Sotirios Kyrgiakos, Paul Konchesky, Joe Cole and David Ngog. Kenny Dalglish managed that team to an eventual sixth-placed finish, but the results, the style of football and some of the duds we watched in the pre-Christmas period must represent at least a benchmark when discussing the poorest Liverpool teams.
Further back, I remember Match of the Day's Alan Hansen saying after a 2-0 defeat at Southampton in January that it was the worst Liverpool team he had seen in all his time in football. Four months later eight of the St Mary's line-up were crowned European Champions.
Rafa Benitez was still coming to terms with the English League, but the dearth of real quality at his disposal that day was underlined by starting berths for Mauricio Pellegrino, Stephen Warnock and the appearance of David Raven off the bench.
Statistics backed up the claims of those describing Gerard Houllier's team as the worst Reds' side in half a century when a run of 11 League games without a win either side of New Year during 2003 saw Liverpool plummet from the Premier League summit in November to seventh place by the end of January.
This was a Reds team that regularly featured the costly trio of transfer flops Salif Diao, Bruno Cheyrou and El Hadji Diouf. With performances as turgid as the results were catastrophic, despite the presence of Gerrard, Jamie Carragher and Michael Owen all at their peak, Houllier survived calls for his head and delivered his final trophy — the League Cup a couple of months later.
Under Graeme Souness, it is hard to pinpoint a specific period, or indeed a particular line-up that fully embodies the abyss of his tenure between 1991 and 1994. For the most part, his remarkable mismanagement is illustrated by the celebrated names on his team sheet — the old guard of Ian Rush, John Barnes, Bruce Grobbelaar and Steve Nicol; the expensive signings Dean Saunders, Nigel Clough and Mark Wright (the latter a World Cup semi-finalist) and the young talents Rob Jones, Robbie Fowler and Steve McManaman — being incapable of getting results.
And, if you want hammerings to rival Brendan Rodgers' recent dog-days, then try these for size:
March 1992: Arsenal 4-0 Liverpool
December 1992 : Coventry 5-1 Liverpool
March 1993: Blackburn 4-1 Liverpool
If we have to settle on a worst Liverpool team in the Premier League era, let's plump for Souness's wasters, drunkards and fatties who sat in 15th place, just three points clear of the relegation zone in March 1993 after 30 matches in the league. Somehow, that shower recovered to finish sixth with a colossal 59 points from 42 games; enough to save Souness his job and offer him another season.
With reference to the past, the only conclusion one can draw is that big names and star players don't necessarily go hand in hand with successful teams. It is, after all, a team game.
If the current Reds harvest looks light on legend, then perhaps the reason is that almost an entire team of recruits has spent just one season or less at Anfield. The result is that it doesn't feel like a Liverpool team. All fans identify more readily with the stellar names synonymous with Anfield and and we rightly lament the passing through of Gerrard, Suarez, Torres, Alonso et al.
However, this is a young Liverpool team and who is to say that even in six months' time, we aren'y talking in glowing terms about Nathaniel Clyne and Roberto Firmino. Christian Benteke, as soon as he gets a regular strike partner, could quickly become a new hero. We're all forgetting Daniel Sturridge too, who has scored 40 goals in 67 appearances for the Reds.
If — and I know it's a big if — Sturridge can stay fit, he and Benteke could make a mockery of claims this Liverpool side is anywhere near as bad as some we've seen in the Premier League era.
Liverpool fans are a paradox. Firmino, underwhelming so far but with just three starts to his name, is already being written off in some quarters. Then there is Joe Gomez, impeccable at first, but suddenly not quite as impressive on account of one rash challenge at Old Trafford.
Finally, if anything sums up the readiness to jump to unfounded conclusion and assess a player purely on merit and a decent sample of evidence, consider the case of Jordon Ibe.
The ridiculous notion that with 12 Premier League games behind him (with no assists and no goals) that he was somehow "better than" the outcast, Raheem Sterling. A judgement that now looks unfair, unfounded and unhelpful as equal numbers begin to write him off — at the age of 19.
Summing up, I've seen several Liverpool teams far worse than this lot. And I'll stick my neck out and say that if Brendan Rodgers can see past a few of his blind spots, and get this XI on the pitch soon, they may prove the eager doubters wrong.
Mignolet, Clyne, Gomez, Sakho, Moreno, Milner, Henderson, Coutinho, Firmino, Sturridge, Benteke.
Over to you, Bren. Over to you, lads.
[rpfc_recent_posts_from_category meta="true"]
Pics: David Rawcliffe-Propaganda-Photo
Like The Anfield Wrap on Facebook