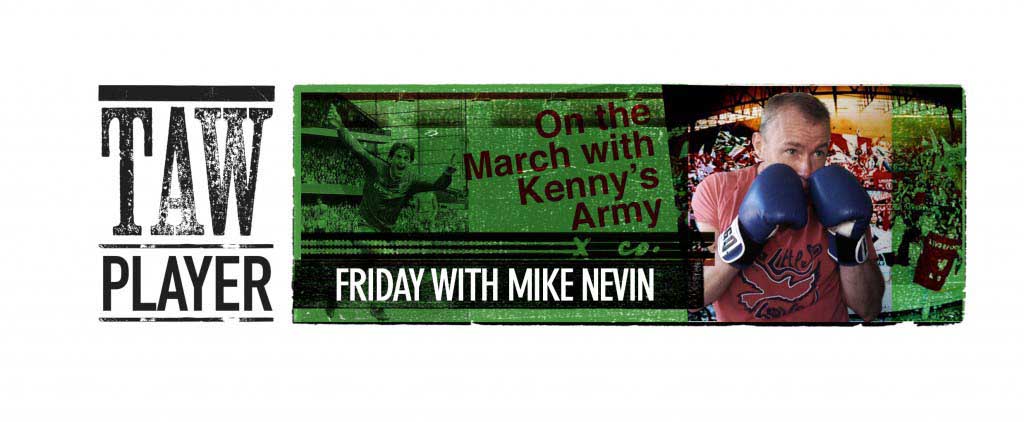 MONDAY night football — the scourge of the away supporter. Not for me this week though as Liverpool took on Arsenal.
One perk of my current day job is that I get a chunk of summer time off. An inflexible arrangement at best for football throughout the season, my principal period of leave allows me to tuck into a new campaign with gusto before September comes.
This fixture being moved to a Monday evening is a major inconvenience for the majority who travel away from home regularly and most fans — all but the real diehards — will have to give it a miss. At the very least a whole day's holiday is required to get from Liverpool to London; half a day to get down, half a day to get back up and of course there are no return trains for a game that finishes at 10pm.
(I'm not going be sidetracked by an Against Modern Football rant on the cost of the game, but the adult ticket setting you back £64 is another outrage and the fact that Liverpool FC have subsidised this price to the tune of £10 says it all.)
The only option of ending the evening in your own bed is a long drive (a round trip of 400-miles plus) or one of the coaches that won't see you back in Liverpool until 3am. Believe me, sleep isn't an option on these buses — most of which put the Ibiza June parties to shame. That's fine if you're in your teens and twenties but for the more seasoned gent, there are more suited surroundings to encounter the beginnings of a hangover than the M6 while young Reds do what young Reds do.
For once then, Monday suits. No disruption to the family weekend, and I don't need to be back home in time for work on Tuesday.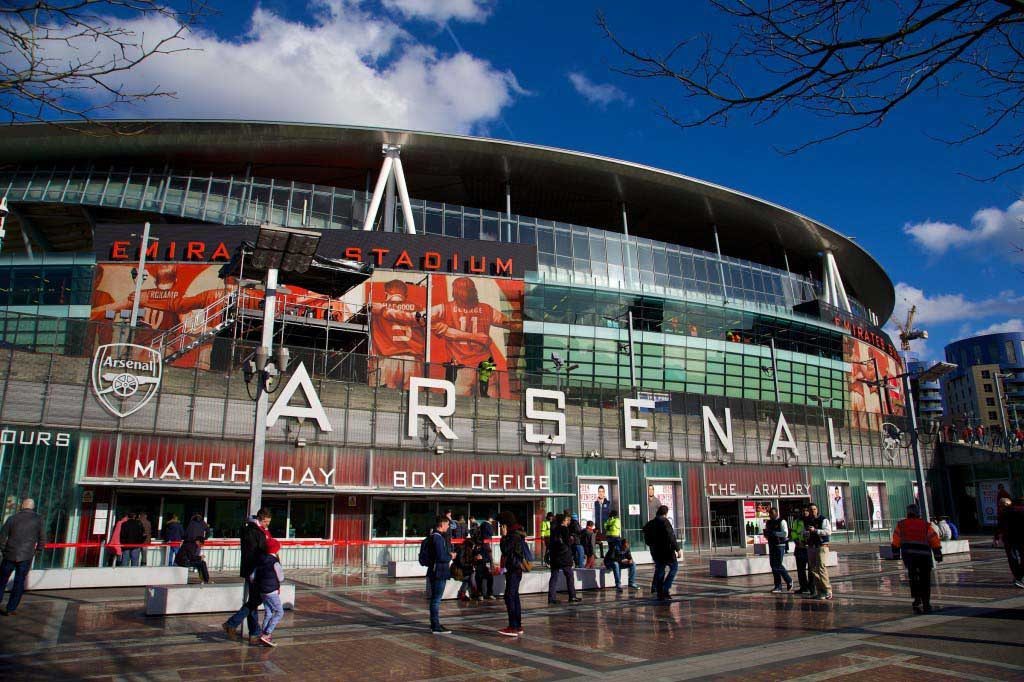 I'm staying at La Place du Blundell. A nice little boutique hotel in Knightsbridge? No, I'm kipping on Phil Blundell's couch in his south London flat. One of the great things about TAW is that it's brought so many fantastic people into my life; and all match-going Liverpudlians.
So tonight none of my "old" mates and/or family are going. No Chris Maguire (working), no Chris Hannaway (working), no Phil Allan (either minding his kids or chatting to women in the park), no Gill Nevin (working), and no Bernard Nevin (retired but probably drinking in Slater Street with his brother or in a museum somewhere). I'm on my Jack Jones all the way down and I'm comfortable with that. I like my own company. Besides, I'm meeting the gang down in The Smoke.
As I'm waiting to jump on the 3.04 (via Crewe) from Lime Street to Euston, I ponder my previous trips to Arsenal spanning 27 years. Unlike the Reds, I've got a great record at the respective homes of the Gunners. I was at Highbury as a teenager (just) when John Barnes announced himself as a Red in August 1987, was in the Clock End when Digger's late equaliser saw us practically clinch our last title there in 1990, and watched Titi Camara slot home the winner under Houllier.
I was at The Emirates when Kenny's second coming saw us win 2-0 on a Saturday lunchtime and a year later when Brendan Rodgers's first visit saw us share the spoils in a midweek 2-2 draw. I'm no Mighty Red but as mascots go, my presence at this great English fixture is a major boost for the Reds. Put that in your team talk, Brendan. Let Coutinho know I'm here.
I'm going to try and take it easy today. No peer pressure from my usual partners in crime; no drinking until I get down there. Actually, that's a fib — my overnight (plazzy) bag contains one can of lager, two tuna and cucumber sandwiches (dead healthy me, and I went to the gym this morning), one copy of The Guardian to catch up on the weekend's sport and a black coat with essential zip pockets. Once the bag has been ditched things need keeping safe; cash, debit card in case of emergencies, reserve underpants for a different kind of emergency, spare contact lenses, match brief, return train tickets, headache tablets, portable toothbrush, and mobile phone.
The lager has gone by Stafford, and I'm at the buffet car buying a couple of liveners before the train rattles through Hertfordshire. The TAW crew are meeting at The Albion, imperceptibly located between Angel and Highbury & Islington tube stations. Rob Guttman texts to confirm the location — they've been there for a while — and says "ask for Rob" when I get there. I didn't realise Guttman's influence over local boozers extended as far as the capital.
It's getting on for six as I walk through the grand Victorian terraces of North London. It's raining and I've got my hood up. Greying hair covered and bouncing down the road in Adidas Gazelles, I convince myself I could pass for 30. That's the trouble with this getting old thing; it creeps up on you and despite the occasional tired "old man noise" when sitting down or getting up, I don't feel radically different in the head to the days when shorts were short and Liverpool reigned supreme. I'm glad I've started going to the aways again. Short of botox, a minor knee operation or a motorbike I'm not sure what else can make me feel so young.
I get a text off Martin Fitzgerald as I'm about 50 yards from the pub. "You about tonight?"
"Heading for the Albion now", I reply, unnecessarily. Yes, I'm defo about tonight.
I walk in. There was no need to "ask for Rob". All a ruse, but still he looks like he owns the place. Fitzy, who seems to relish my return to showing up in other towns watching the Reds, greets me. "Here he is, Mike Nevin, reclaiming his life again." Mein host, Phil Blundell is here too so that's my couch sorted for the night.
I get a pint of Amstel and sit down with Martin who has Guinness froth glistening his beard. Phil's with his mates, Ian and Jon. These lads are practically half my age, but Phil and I meet somewhere in the middle — I'm too young for my age, he's too old. Blundell is an old head on young shoulders and has a legendary capacity for ale without any apparent change of state. Fitzgerald, ear wigging while he sups his stout berates us for our topic of conversation, "Are you talking fuckin' football?" We are but moments earlier we had been discussing the Jeremy Corbyn bandwagon.
New dad, Paul Senior, a big cheery presence, is on the wine. Normally Rob's safe hand on the wheel, he's beaming. It could be fatherhood, it could be his new car, it could be the Pinot Grigio, it could even be Christian Benteke, but Paul looks happy. They're all staying over too, proper digs sorted somewhere in London.
Honourable mentions too to those others present — young Danny G, John Riley, Guilio; all familiar faces, all key players in this team home and away. The clock ticks past seven and Guttman, who likes to be in early, is off, his troop in tow. His approach, for which he is renowned, to getting in the ground handy can only be described as "belt and braces". Still, it always takes me by surprise and we have to wave them off before a proper chat.
There's still time for one more so I go the bar and order a large glass of wine and Martin another Guinness. Waiting to be served, I wind up a well-heeled looking Gooner. In my head I've got him down as a "new fan", someone who doesn't blink at paying 60 nicker to get in, based purely on the fact he's smartly dressed. The poor fella has probably just come straight from work and like us fancied a pint.
I exaggerate my Arsenal away record and convince him there's nothing down for Arsene Wenger tonight. Get in the heads of their fans, even just one. He'll tell his mates we're confident. Word will spread around the Arsenal concourses that the Reds are ready for them. West Ham won here the other week and Petr Cech will be nervous if he finds out the Reds are bullish. I'm a great believer in the aggregation of marginal gains and we all have our part to play in this drama.
It's a good 20-minute hike to the ground. The Emirates is most impressive from the outside. The fascia of this elegant new bowl is decorated impressively with a real sense of Arsenal's history. Much of their traditional, working-class support has been eroded away over the years, much like Liverpool's, but this fine stadium at least tries to convey a sense that things were ever thus. It's a mirage. Inside, though the arcs and swirls of the stands give the place a uniqueness that not all new stadia have, the buzz isn't quite there. The sausage roll has given way to sushi and it stinks a bit.
Liverpool are in funereal black again. I fucking hate black kits. I hear younger lads say, "smart, that kit". Smart? FUCKING SMART?? Who needs to look smart on a football pitch? Smart means wearing a shirt and tie; putting kecks on and shoes for town. I'm sounding my age here.
In fact, I blame these drab, dark away strips for the death of my favourite footy song, "Who's the bastard in the black?" Give the officials hell is my mantra. You know you sound like a gang of virgins, don't you, when instead you sing "You're not fit to referee"?
I always imagine that being sung in a high-pitched falsetto voice, not out of place at The Last Night of the Proms. Terrible chant.
I'd much prefer Liverpool in white-black-white but we're doing ourselves proud. Coutinho has hit the bar. We weather a decent Arsenal storm and a goal disallowed for offside. Phil and I exchange knowing glances. That was a let-off and you knew instinctively Ramsey had been wrongly flagged. Great. All part of the game.
Liverpool were outstanding for 30 minutes and are unlucky not to be in front by the break. If Cech was nervous he wasn't showing it and two contrasting but brilliant saves are all that denies Liverpool a half-time lead. I go down on 42 minutes and get the ale in for Phil and the lads. The least I can do.
I text my dad. "Wow, what a half from Liverpool". Predictably, there's no response. I'm pretty sure my dad keeps his phone in a drawer until 11.30 at night. He replies later. At ten to 12, to be precise.
I have a wander to see if there are any familiar faces on the concourse under the stand. There aren't many. I see and say hello to "The Priest" an ardent Red who runs a bonkers coach from Liverpool. "Hello, son", he replies, kindly. He must be a lot older than he looks.
I also bump into the Irregulars' John McDonald, John Mac and I frequent the same menswear outlet in Crosby so it's always a bit of a worry we might be wearing the same jeans. Even the Irregulars, who go everywhere, are depleted tonight; their normal coach replaced by a mini-bus on account of numbers. Lastly, I see Martin. Buoyed by the performance, he and Guttman have grand plans to paint the town Red afterwards, in a manner of speaking.
The second half is torture. Arsenal play really well and Liverpool can only be resolute. It's a fine defensive performance. Mignolet makes an absolute worldie — one of those saves that is only done justice seen live, in real time. The bulk of the play is up the other end, miles away from us but Liverpool do counter with real purpose and Cech is tested again a few times. Towards the end, Moreno's lightning burst has me shouting "hit it, hit it, fucking shoot will yer!" before he is dispossessed on the edge of the box. I'd have been out until West Ham if he'd scored or played in Jordon Ibe for the winner.
It's a real team performance. At the end they all come over to the fans, something I haven't seen for a while. It looks like a different group to me. They seem to have greater belief and yet they remain humble, as though they've taken all the right stuff from the end of last season. What I really liked by coming over to accept the fans' plaudits is that it shows they're not shy to acknowledge that a point away at Arsenal is a really good result for Liverpool at this stage of our development. Hard work is what it's all about at the moment but let's not decry the quality of that first-half performance.
We get away from the ground and go for a drink. One thing that still surprises me is how a really intense game of football tires you out. I'm knackered now and I haven't kicked a ball.
North London seems surprisingly shut. If it's possible, South London is more shut than North London, save for a local convenience store near Phil's gaff.
We pile in and I end the evening semi-prone, eating a chicken butty and crisps listening to Thierry Henry showing he's a tactical pygmy compared to Gary Neville and Carra on rerun of Sky's Monday Night Football.
It's enough to finally put me to sleep, ironically under a blanket robbed from an Emirates aircraft
[rpfc_recent_posts_from_category meta="true"]
Pics: Mike Nevin & David Rawcliffe-Propaganda Photo
Like The Anfield Wrap on Facebook