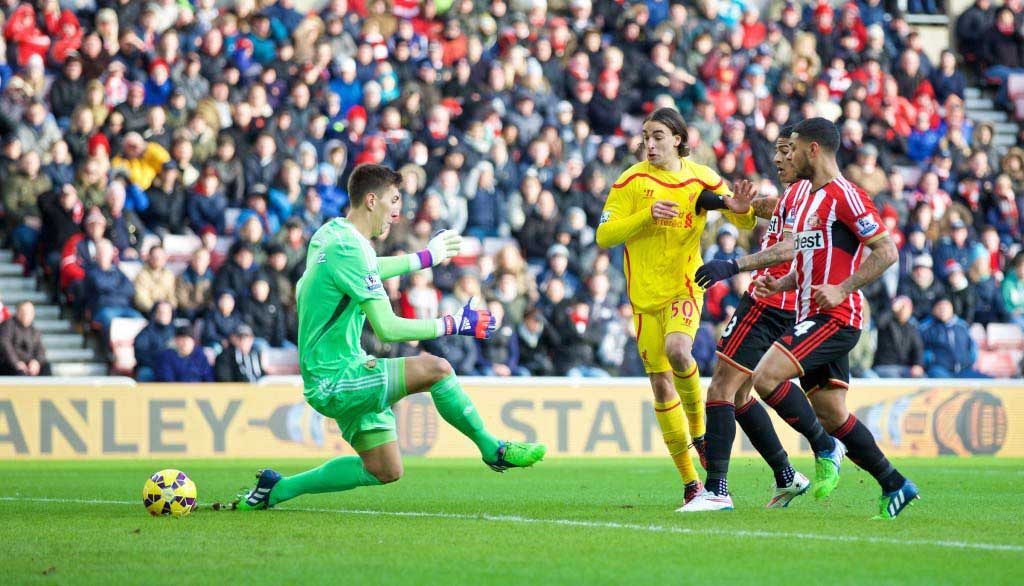 IT IS DIFFICULT to pinpoint exactly when it started. PHILIP GREENE certainly cannot put his finger on it; the moment when the global transfer market shifted just enough towards the very richest clubs in the world that the rest (and unfortunately Liverpool are now part of that grouping) had to start taking punts on potential.
Maybe it was with Torres. When Rafa decided to put 26 million eggs in the basket of a lank-haired nino from Madrid. Perhaps that was the point at which Liverpool had to start taking risks on players with promise, players who the richest clubs may have monitored but were not ready to snap up just yet.
Whenever it actually started, this new world order does not show any signs of slowing down. Since Torres, we've seen, amongst others, Suarez (bypassed by the very best due to his questionable temper) and Coutinho come in to the club as rough, unfinished products and develop and grow into something resembling a fulfilment of their potential. This summer has seen a similar signing in Roberto Firmino, brought in from Hoffenheim for around £29m. The Brazilian attracted many admiring glances from clubs across Europe but ultimately, Liverpool got their man as the very biggest teams looked elsewhere.
Amidst all the rebuilding of last summer, another such deal for a potential star was struck. Again, Liverpool paid what seemed quite a lot of money (£20m) for a then 20 year old Serbian called Lazar Markovic. Signed from Benfica after one season, Markovic had been mentioned in the same breath as Europe's biggest clubs, including Barcelona, but only Liverpool coughed up the cash needed to land him.
In what could be best described as a fitful season, Markovic came in and out of the starting eleven, making eleven starts in the league and coming off the bench a further eight times. Tactical flexibility saw him play in a variety of positions (most consistently at wing back) and while his malleability helped him stay in Brendan Rodgers's plans, it is doubtful that it helped him feel settled in his first season at Anfield.
Best known as a tricky winger or an attacking, playmaking number 10, Markovic actually reaped most reward in the unfamiliar surrounds of wing back and showed fleeting glimpses of the talent that saw him earn a place in Partizan Belgrade's first team at just 17 and that persuaded Benfica to part with €9m for his services in 2013. While he only scored twice and assisted once in the league last season, on his best days he showed an attacking intent and incision which only bodes well for the future.
After the disappointing end to last season (and indeed during the lowest moments during it) a less than favourable light was shone upon the new arrivals into the squad. Emre Can was spared a savaging (because, well, you know, he's Emre Can and pretty bloody good) but every other one of last summer's signings was handed part of the blame.
It seemed to slip people's minds that Markovic was a 21 year old who, after one season in Portugal, relocated to the most physically demanding league in Europe to a side rebuilding after the loss of their star. As stop-start as his season was, Markovic was not bought as the finished product. He was, as many of Liverpool's signings are becoming, bought for what he might turn out to be. To have any hope of landing world class talents, Liverpool have had to move 18 months earlier than most others would have for Markovic. And because he was living out his development in the bright lights of the Premier League, he came in for criticism.
https://www.youtube.com/watch?v=YT6pXuQJFlk
This second season for Markovic will be a big one. One cannot imagine him having to line up as a wing back too often this season and it can be reasonably accepted that he will feature far more often in the positions he thrives most in.
He has developed a defensive edge over the course of his time with Liverpool that would put one in mind of Philippe Coutinho. Both players share an unexpected relish for a tackle and have become quite adept at acting almost as "attacking midfield stoppers", breaking up counterattacks almost as they form.
The arrival of Christian Benteke could be a significant moment for Markovic. Often last season, Markovic played with Raheem Sterling as his striker. While Sterling did rather well as a lone striker, his style did not greatly suit what Markovic was best at.
The Serbian plays a large number of short passes along the ground into his striker's feet. Sterling thrived on running onto ball in behind players to make the most of his pace. With Benteke expected to lead Liverpool's line for at least the start of the season, one can imagine these short passes to feet suiting the style of the Belgian to a greater degree, as his superior hold-up play should bring about more options around the box for attacks to unfold. Markovic can expect more ball to come back to him than had been the case with Sterling, who was more likely to take on his man than lay the ball off to an overlapping runner. This possibility of these interchanging passes will give Markovic the option of getting further forward than had been the case last season, when the spaces he would most like to attack were already occupied.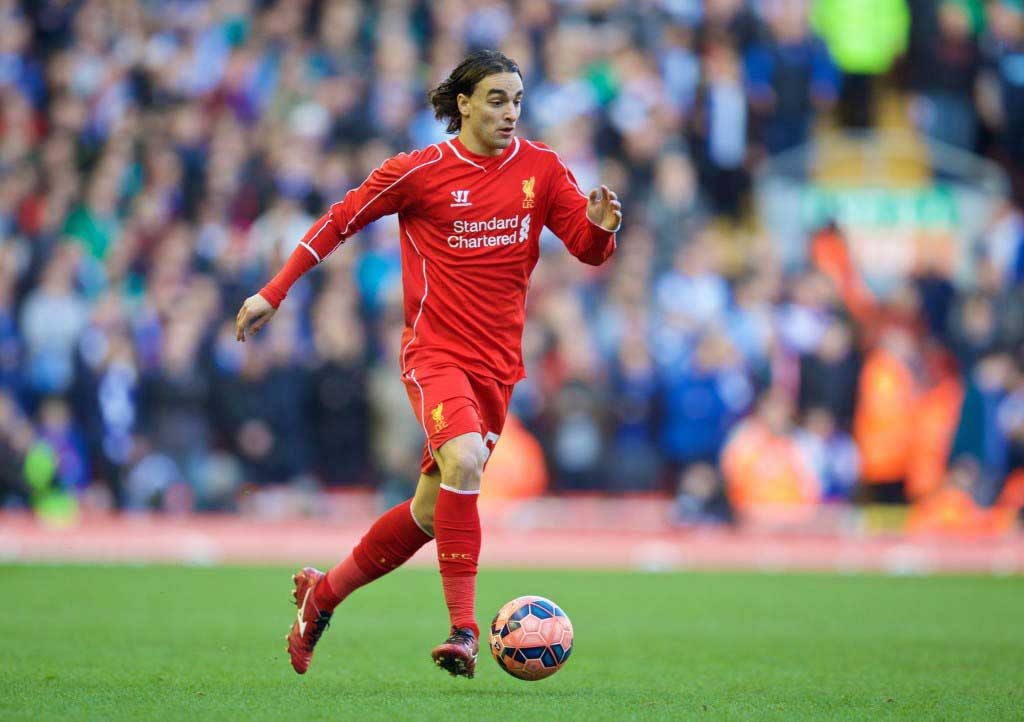 Firmino's arrival may mean that Lazar Markovic is again fighting a losing battle to become an out and out starter for this Liverpool team but the opportunity to play in his more favoured positions with a striker who better suits his own strengths should see this immensely talented young player prosper this year. His tactical flexibility will keep him in his manager's thoughts and he will hope that he can take his chances to shine when they are presented.
Last summer Liverpool did not spend £20m on a finished product. If Markovic had been the finished product, the truth is he would not now be at Anfield as he would have been picked up by Chelsea or Barcelona, just two of the teams linked with the Serb before his arrival on Merseyside. Liverpool made an investment, as they must due to their relative position in the food chain, in the potential of Markovic. They moved early to secure the player he will hopefully become. Last season, we saw the fitful but encouraging development of a waif-like attacking midfielder into something with a harder edge, a more fully rounded and more tactically sound player. All of this while largely playing out of position in fits and starts. This season, again do not look for the finished product. Instead look for the further development of one of Europe's most exciting young attackers playing in a system which we can hope will bring out his best.
Pics: David Rawcliffe-Propaganda Photo
Like The Anfield Wrap on Facebook