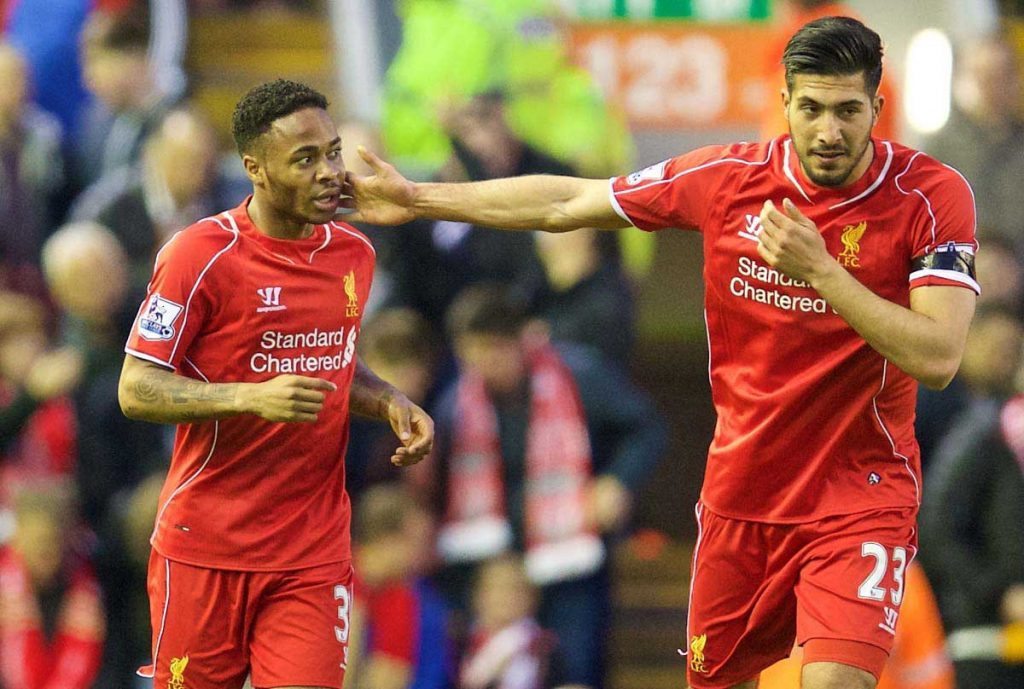 LIVERPOOL should not sell Raheem Sterling this summer.
I don't care whether Manchester City or anyone else bids upwards of £40million over the coming months, the club should not let the player leave Anfield under any circumstances.
As a fan I don't want money in the bank given the situation in which Liverpool currently find themselves. When there is such uncertainty around the manager's position, no Champions League football on offer and a list of reported transfer targets that conjure less inspiration than a Maroon 5 concert, money in the bank means next to nothing to me.
Give me the guarantee of a talented player over pound signs every day of the week. Pound signs mean another Dejan Lovren, Adam Lallana or maybe even a Christian Benteke arriving at Anfield in my mind. No thanks, I'd rather keep the kid we were all hailing as the best young player in the world six to 12 months ago even if he now carries an upturned lip and a scowl upon his face.
If Liverpool receive £30m, £40m or £50m for Raheem Sterling this summer, how would it help? Could anyone say with any confidence that that money would be wisely reinvested? The prospect of the club going out and acquiring a direct replacement with similar levels of talent — and they would desperately need to — is fanciful at present and we've seen that already this summer.
Liverpool couldn't compete with Manchester United for Memphis Depay, a young player with a similar profile and reputation to Sterling. Of course, if you listen to the club, we pulled out of the running for that player because presumably we wanted to focus our attention on bringing in Danny Ings or Adam Bogdan instead, but in the real world one suspects that Depay simply preferred a move to Manchester to work with Louis van Gaal and play Champions League football. The vast majority of top-level footballers would have done the same.
To date Liverpool have brought in James Milner, Danny Ings and Adam Bogdan and the club apparently want to acquire Benteke and Nathaniel Clyne who are rated by their clubs at over £50m combined. If you think an additional lump sum from the sale of Raheem Sterling would suddenly mean the likes of Karim Benzema, Carlos Tevez or Edinson Cavani arriving at Anfield then you're crazy. It isn't happening. Liverpool aren't skint right now and no amount of additional incoming cash from selling Sterling would increase the attractiveness of the club to the top players that we all desire and would need to replace the young forward.
But hang on. You can't keep unhappy players these days, can you? They have all the power and if they want to leave then they will. That's the general consensus when a player kicks up a fuss in the modern era, but I beg to differ. Liverpool, not Sterling or his motor mouth agent Aidy Ward, hold the cards here.
If Liverpool simply straight batted away bids all summer then on the first day of next season the ball would be firmly in Sterling's court and he would have two options to choose from.
Option one would be to accept his situation, knuckle down, improve, show everyone how good he is and encourage bids from the best clubs in the world again next summer.
Option two would be to down tools, sulk or refuse to play. In which case I'd say let him. A year of inactivity now would hurt Sterling far more than it would hurt Liverpool.
Remember Adnan Januzaj? Before he put pen to paper on a deal that made him one the best paid teenagers of all time (with a reported £5m signing on fee to boot), he was being hailed by Gary Neville as having the potential to become the best player in the world and being linked with Real Madrid, Barcelona, Bayern Munich and any other top team going.
Fast forward to today. Are any top teams being linked to the United player now? Would anyone dare to claim he would get a regular game for any of those clubs? The answer is no. Because football moves on quickly. A year of under performance or inactivity even for a kid as talented as a Januzaj or a Sterling can severely damage the player's progression, reputation and attractiveness to prospective suitors. People's minds move on quickly and opinions change. Today's golden boy can become a laughing stock almost overnight in football today.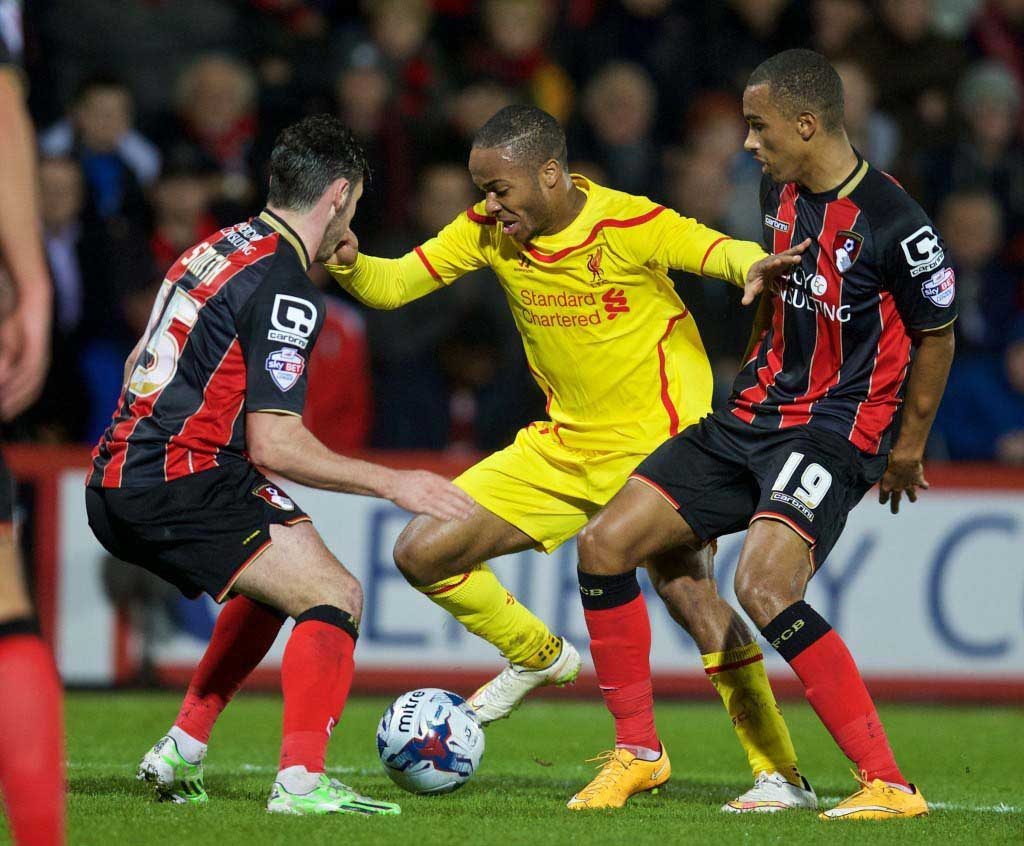 You only need to look to the seismic and almost instantaneous shift in opinion of the Liverpool fan base towards Sterling since his performances went off the boil in the final third of last season to see that. During the first half of 2014-15, he was clearly Liverpool's most important attacking player. His manager had labelled him the best youngster in the world. Liverpool supporters wouldn't have sold him for all the tea in China.
Now, after a couple of months of poor form and an unpalatable transfer saga thrown in, a good portion of them would flog him tomorrow for £40m, wave him on his way and label him overrated and greedy.
A year of Sterling sulking and refusing to play or give his all would see a change in opinion from outside the club in much the same way. Presumably his international chances would be hurt (although you never know with Roy in charge of England) and his mentality would certainly be brought into question.
Sterling downing tools wouldn't be a smart move in reality no matter what Aidy Ward would presumably claim to the contrary over the summer. Not unless he is willing to sabotage his career. Come August if he's wearing a Liverpool shirt he either goes out and shows the world how good he is thus increasing the demand for his signature or he fades away and watches Jordon Ibe or Lazar Markovic fill his role in the team. I say give him that choice. Let him make it.
Offering a far more important player the same dilemma worked out just fine for the club two years ago. Liverpool had to deal with basically the same situation with Luis Suarez in the past and, after a summer of whining to the press, agitating for a move and sulking through pre-season games, reality finally hit home with the Uruguayan when the season started and he had to make the best of being at Liverpool.
When his head was right again he went out and became one of the best three players in the world thus facilitating his eventual dream move to Barcelona. He nearly won Liverpool the Premier League in the process, too. Not bad. So much for the modern player being willing to down tools and holding all the cards.
If anything, the game of brinksmanship that Liverpool could enter into with Sterling this summer is far less daunting than the one they won with Suarez in the summer of 2013. There is less on-field risk given that Suarez was so obviously head and shoulders above every other footballer at the club two years ago whereas Sterling isn't at that level yet. There is also most certainly less financial risk attached to keeping an unhappy Sterling at Anfield than there was with Suarez.
Usually fans and club owners panic when their top player wants to leave because, if said player does decide to just stop trying in a bid to force his way out, it will be costing the club a king's ransom in wages for little to no output and who wants that? With Sterling this isn't really the case.
He's on a reported £35,000 per week as things stand. That is a pittance in Premier League terms. It's probably less than what Fabio Borini has been taking home over the last 12 months during which time he's been sighted less often at Anfield than the ghost of Lord Lucan.
If the worst did happen and Sterling threw his toys out of the pram, Liverpool could afford to keep an unhappy player both in terms of their bank balance off the pitch and what they would be losing on the pitch. Better to have an unhappy Sterling at your club than starring for one of the teams that you are desperately trying to catch.
The best case scenario is that Sterling stays at the club, kicks on again next year and plays a big part in getting Liverpool back into the top four which has to be goal. If that happened then it would be worth a lot more to the club than any offer that may arrive on the table this summer and, who knows, he might even want to stay then.
[rpfc_recent_posts_from_category meta="true"]
Pics: David Rawcliffe-Propaganda Photo
Like The Anfield Wrap on Facebook
Subscribe to TAW Player: https://www.theanfieldwrap.com/player/subscribe