MOST conversations between footie fans end up boiling down to the same thing: the aspiration, the reality and the unexplained gap that lies in between.
What fills that gap — the knowledge of what really happens behind walls, in boardrooms, on training pitches, in conversation, on email, over phones —  is influenced by all kinds: conjecture, rumour, analysis, stats, history, expectation, one-eyed football fandom, agent talk, click bait, football club politics….take your pick.
It's a maelstrom that is intriguing and frustrating in equal measure. Ultimately, it's always there, never sated, always yearning:  the unknown — what could have been and what might be. How it can change. How it can get better. It's worse than ever when there is no actual football to get stuck into; the limbo of the close season.
Take Liverpool's search for a 'top' striker for example; a certain starter — the 30-goal a season man.
Danny Ings, at 22 and with only one Premier League campaign to his name, is unlikely to be starting week in week out for Liverpool on a regular basis anytime soon.
He is, you would guess (hope, pray…), more likely to be rotated in and out of the side, used as a substitute, eased into his career as a Liverpool player.
So that leaves Liverpool still looking for a star: a reliable goal-getter. As close to guaranteed as money can buy.
And so we have the names. Endless names. New ones every day. Christian Benteke, Stevan Jovetic, Zlatan Ibrahimovic, Carlos Tevez,  Alexandre Lacazette, Jackson Martinez, Luciano Vietto…
What striker would you ideally like to see wearing the red? What striker do you think Liverpool could realistically lure (and afford)?
Aspiration. Gap. Reality.
The answers to these questions — however you choose to reach them — will inform how you react to the club being linked to Benteke. Or signing Ings.
Some will say that is where we are now: resigned to plundering squads of clubs lower down the food chain; bullying only those deemed to be bulliable. Others will say we should aim higher; swing more punches, get cheekier, cleverer, more left-field. You want Raheem Sterling, Manchester United? Give us strikers then. All the strikers.
Yet more will point to the adherence to the Financial Fair Play rules or Liverpool's rankings in the money stakes. Some will have watched the FA Cup final, read about £32.5million price tags and gone for a long walk.
Whichever applies, everyone knows Liverpool need goals. Swapping 82 of them for £75million didn't work in the case of Luis Suarez while Daniel Sturridge's combination of groin strains, ankle trouble, hip problems and a hamstring injury means he has now missed 54 games for the Reds since signing from Chelsea in January 2013.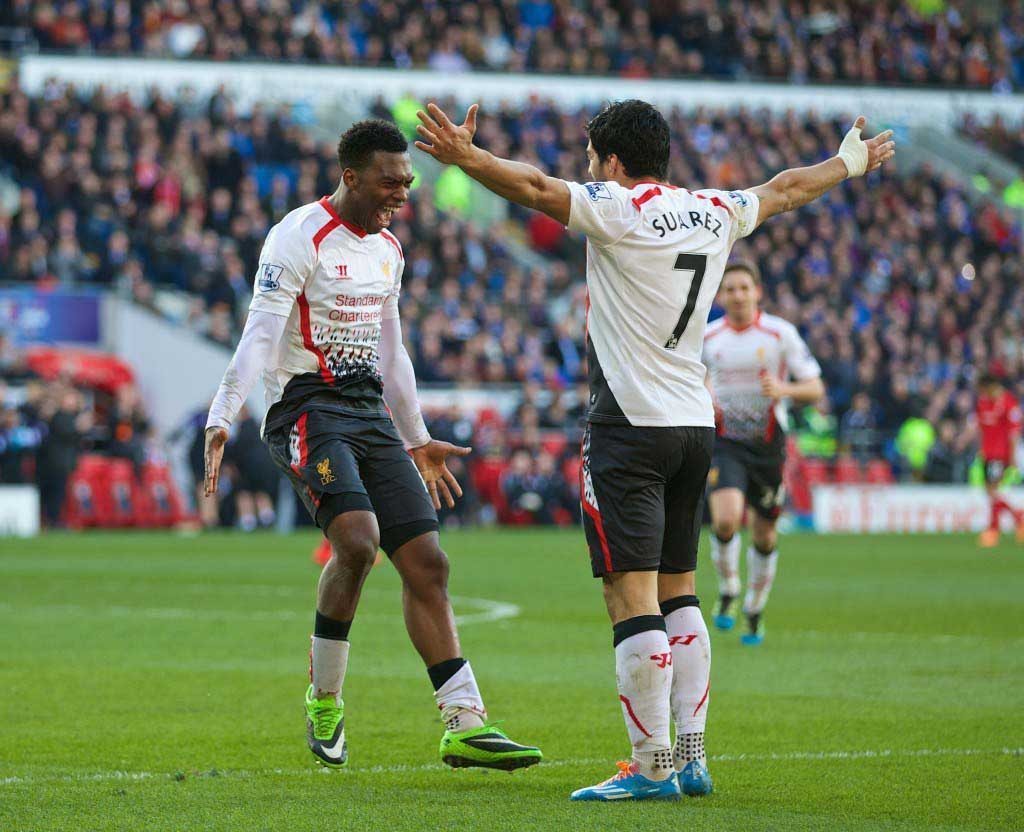 Meanwhile, Mario Balotelli is for sale with the calculated gamble deemed to have failed, Fabio Borini has been frozen out and Rickie Lambert is unlikely to be running out on a sunny day in August wearing the Liverpool red.
Sterling could be another to leave if he gets his way.
The lads going the opposite way in the revolving door – the aforementioned Ings and fellow rookie goal-getter Divock Origi – don't look ready to shoulder the burden of being a leading striker at Liverpool. A No.3, a No.4, Ok. A starter in the biggest games of the season? Very worrying if that turns out to be the case.
Ings finished the season with 11 goals for relegated Burnley — more than a third of their 28-goal haul for a campaign that yielded just seven league wins (and more than Lambert, Borini and Balotelli managed between them for Liverpool). So better team, better players, more chances, more goals? Ings hit the net 26 times in all competitions the season before, albeit that The Clarets were competing in the Championship then. But question marks over his ruthlessness in front of goal remain. We'll see.
Origi, 20, managed 10 goals for club and country in 2014-15. Now his loan spell at Lille is over he doesn't exactly feel like the answer to Liverpool's woes either. The consensus is the chequebook needs to be brandished and soon.
So who do we get in? Benteke talk has cooled with Liverpool seemingly unprepared to pay his reported release clause. Instead it would be lovely to go and cherry pick from the very best in Europe and plenty of fans advocate we should do just that.
But if we go off goals records alone the continent's very best is made up of some very familiar names — many that Liverpool simply wouldn't — or couldn't — sign: Ronaldo (48 goals), Messi (43), Lacazette (27), Aguero (26), Neymar (22), Griezmann (22), Toni (22), Kane (21), Costa (20).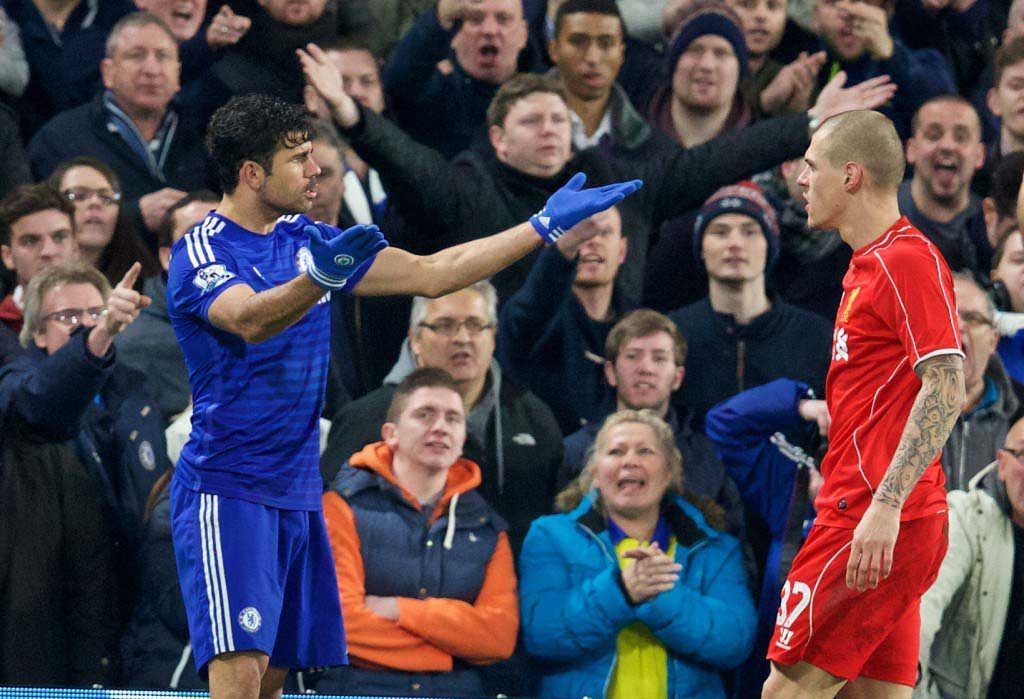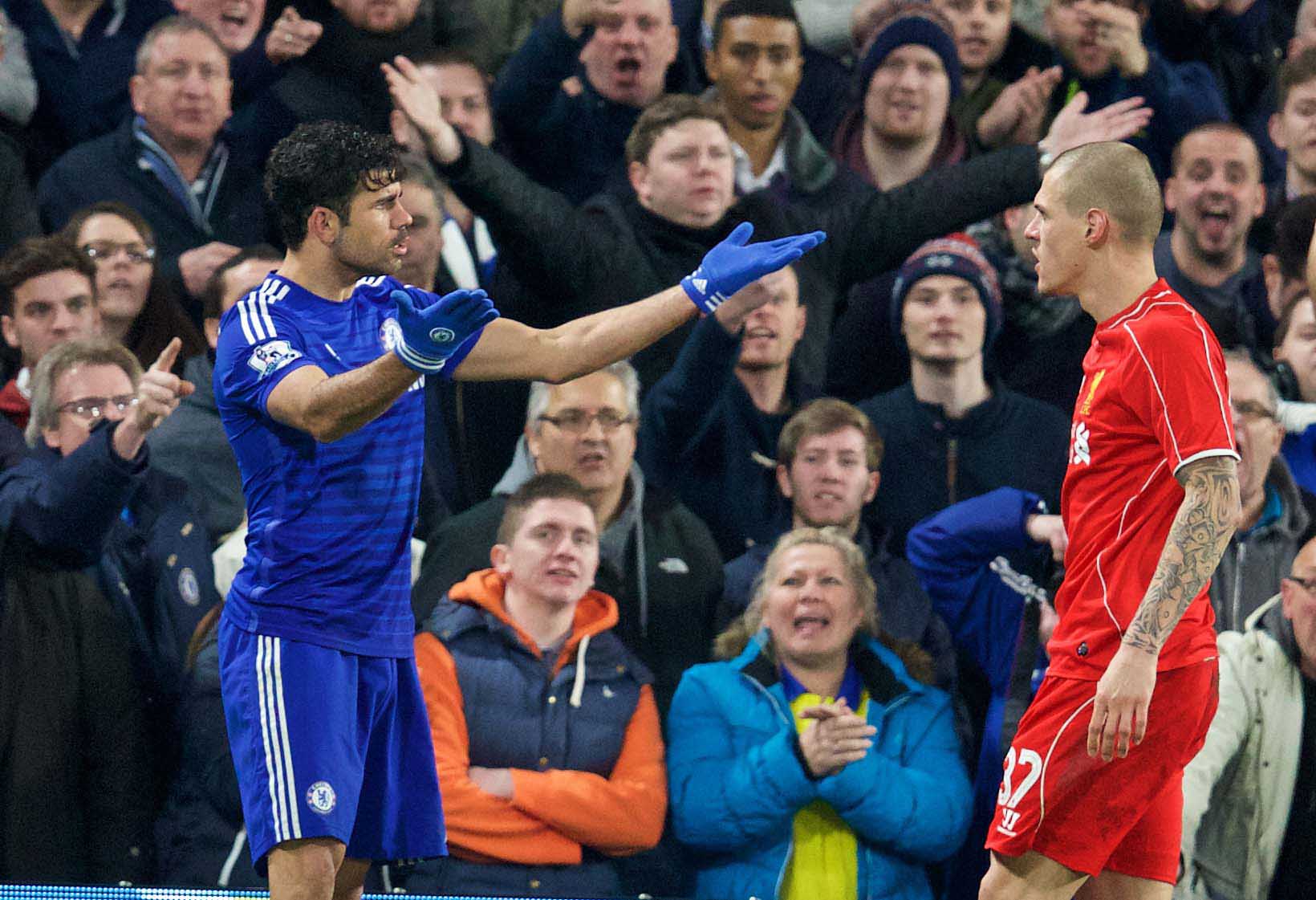 Huge fees, long contracts, big release clauses or clubs that simply won't play ball (as we should never do with Manchester United when it comes to transfers) — all stand in the way of a move to Liverpool.
Left-field? Luca Toni's 22 goals in Serie A say he's well worth a look. But at 38 years old he's unlikely to fancy the pressing.
Proven potential? Lacazette, 24, says he wants to play in the Champions League. The Lyon president even threw in the line: "Remind me what European Cup Liverpool are playing next season?" (Remind us how many you've won, dickhead).
The aspiration. The reality.
The demand for the 'marquee', in-demand, big signing; gazumping big rivals to a signature — how realistic is that right now under this manager with these owners? Liverpool won't be competing in the Champions League, have just finished sixth in the Premier League and uncertainty surrounds the club following the departure of Brendan Rodgers' nearest and dearest on the coaching staff.
It can't help the sell. And who is making the sell?
Then there is the issue of the wages on offer. Could Liverpool blow the current wage structure for a belter or two? Forget the rigid financial definition of 'value' and think of the other one — value on the pitch? Could they afford the 'statement of intent' a big signing would bring with him given that two of the biggest earners on the books — Steven Gerrard and Glen Johnson — have now departed and Liverpool look shorn of a superstar?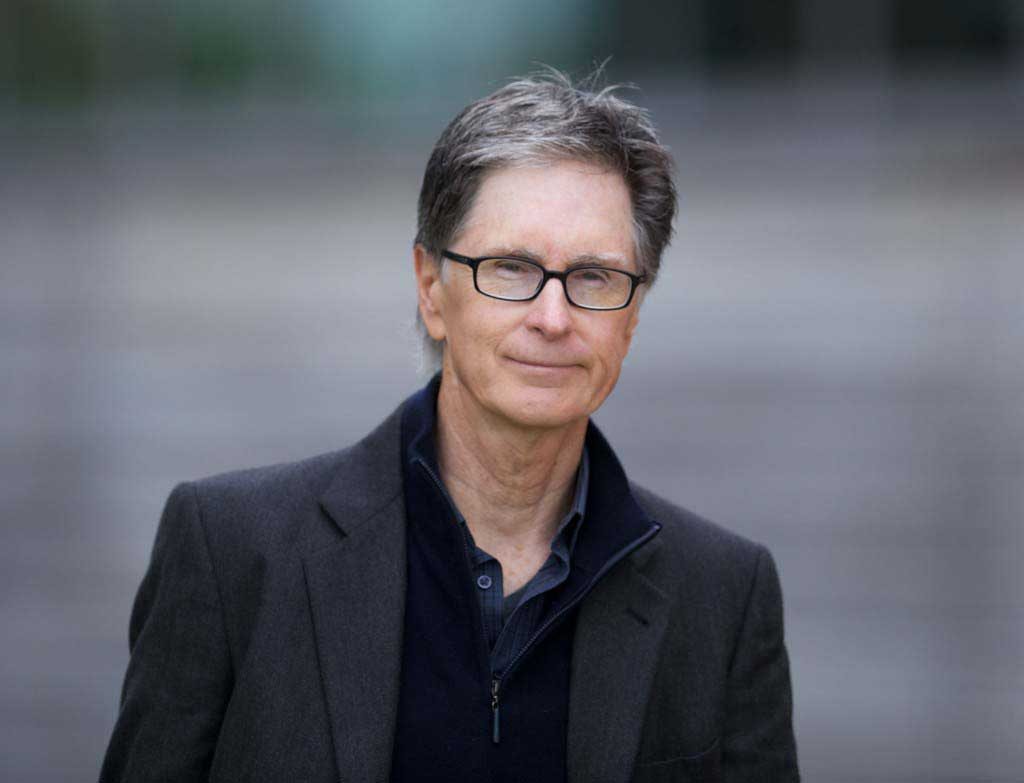 Maybe. But three years ago John Henry penned an open letter to fans that set out a transfer strategy that is "about getting maximum value for what is spent so that we can build quality and depth". The former should be the aim now but the latter still seems to rule.
The same letter told how FSG are "avowed proponents of Uefa's Financial Fair Play agenda" — something  now likely to be "eased" according to Michel Platini.
Henry added back then: "Spending is not merely about buying talent. Our ambitions do not lie in cementing a mid-table place with expensive, short-term quick fixes that will only contribute for a couple of years.
"Our emphasis will be on developing our own players using the skills of an increasingly impressive coaching team. Much thought and investment already have gone into developing a self-sustaining pool of youngsters imbued in the club's traditions."
Spending big on a nailed on belter and bollocks to the resale value? All evidence suggests it's unlikely.
Throw in too, Liverpool's questionable negotiation nous that has seen top target after top target head elsewhere, and the club's move towards performance-related contracts.
Discussing the contracts, Ian Ayre said: "In any business you can make lots of money but if you let it go out of the door in other ways, then you are in trouble.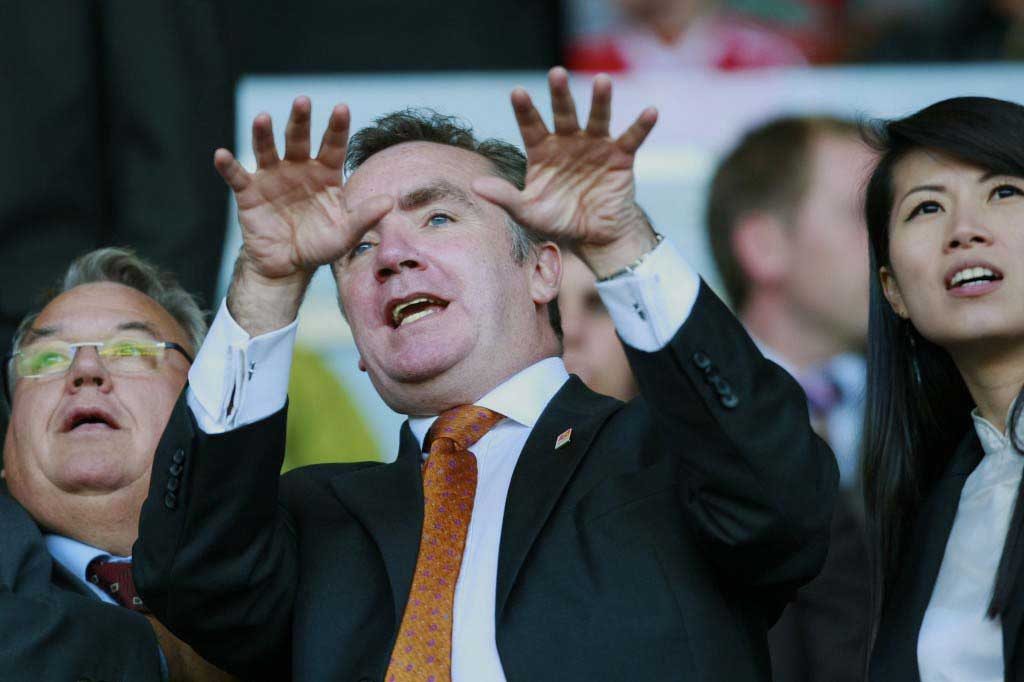 "The obvious biggest outgoing is players' wages and transfer fees. That's taken a pretty dramatic change in terms of how we look at it, analyse it and pay for it — and how we structure contracts.
"We pay good pay for our players; we pay fair pay. But we also like to give them the appetite to earn more which we know footballers like to do. As we all do.
"That's a far cry from deals where it is sort of nailed on and then it doesn't matter whether they perform or do not perform. So we are just trying to find a balance. I think other teams are doing that as well — or at least trying to do that."
What of the teams that aren't doing that? If it's a performance-related contract v a 'nailed on' payment, what do you, the player, go for? If it comes to a demand for a 'nailed on' deal in negotiations, what do Liverpool do?
Too often it feels like Liverpool make a hard job even harder when it comes to competing at the top, whether it's age profiles, resale values, wage structures or types of contract. No one is saying 'do a Leeds' but the odd exception to the rule can't hurt, can it?
Since FSG acquired the keys to Anfield in 2010 around £323million has been spent on players under the reigns of Brendan Rodgers and Kenny Dalglish (£212m and £111m) with circa £209m recouped. The 10 most expensive deals, according to our mates at LFC History, are below.
BIG BUYS UNDER FSG
Andy Carroll £35m – January 2011
Adam Lallana £25m – July 2014
Luis Suarez £22.8m – January 2011
Dejan Lovren £20m – July 2014
Lazar Markovic £19.8m – July 2014
Stewart Downing £18.5m – July 2011
Jordan Henderson £16m – June 2011
Mario Balotelli £16m – August 2014
Joe Allen £15m – August 2012
Mamadou Sakho £15m – August 2012
Henry again in 2012: "We will build and grow from within, buy prudently and cleverly and never again waste resources on inflated transfer fees and unrealistic wages. We have no fear of spending and competing with the very best but we will not overpay for players."
So the strikers we all want to see? The big names, the tricky foreigners, the lads ripping it up in La Liga and Serie A?
Unless they're damaged goods, free, ready to take a pay cut or within the acceptable age range and deemed 'value' it's unlikely we'll see them at Anfield anytime soon.
But then again, when did Liverpool *ever* buy the true superstars up front? Not as often as you might think, although we've been fortunate enough to bring a couple of decent lads through the ranks, Robbie Fowler and that lad who ended up at Manchester United for starters.
That said, the list below shows that of the strikers brought to the club in the last 15 years, the two most successful — Fernando Torres and Luis Suarez — were two of the most exciting, most expensive and were widely known to have pedigree. Is the club spending too much time looking for secrets that don't exist?
When Liverpool played a then club record £20m to Atletico Madrid in 2007 to sign the Spanish side's skipper Torres on a six-year deal, the then 23-year-old had been Atletico's leading scorer in each of the previous five campaigns. Chelsea, Manchester United and Arsenal had also shown an interest, among others.
The Reds were recent beaten finalists in the Champions League and had finished third in the league. The manager had won the European Cup, the UEFA Cup and La Liga twice. A decent sell.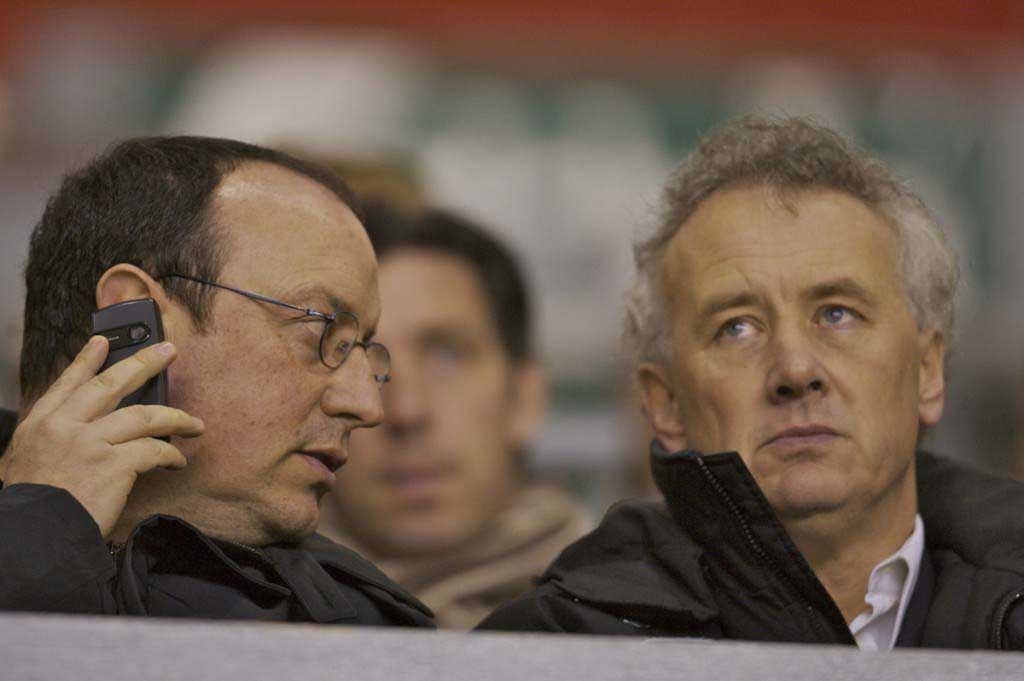 The Liverpool led by club legend Kenny Dalglish in his second spell was less of a sell. But Suarez joined anyway.
Then 24, he joined Liverpool on a five-and-a-half year deal after a season scoring 49 goals in 48 games for Ajax in the Eredivisie. His overall record there was 111 goals in 159 appearances.
He had just finished serving a seven-match ban for biting PSV Eindhoven's Otman Bakkal on the shoulder but Rory Smith wrote in the Telegraph at the time that "Beating De Boer's deadline to sign one of the most sought after players in Europe represents a considerable coup for Comolli and FSG."
Suarez had joined a club that had finished seventh the previous season was competing 'only' in the Europa League and went on to finish sixth four months after he pulled on the number seven shirt at Anfield.
It is possible for Liverpool to uncover a star then. A coup can happen. Even when the sell is difficult. Even under these owners. With this wage structure. With these contracts.
But how hard are Liverpool looking? How determined are they to not repeat the mistakes of last summer? Shouldn't they want to win? Be desperate to get better? Can't they see the value of sometimes straying from their own rigidly enforced boundaries?
Reality. Gap. Aspiration.
What's in that gap at Liverpool? The next two months will tell us more.
Until then, keep on filling the gap. It's half the fun.
Strikers
| | | | | |
| --- | --- | --- | --- | --- |
| Player | Bought from | Fee | Signed | Games/Goals |
| Mario Balotelli | AC Milan | £16,000,000 | August 2014 | 28/4 |
| Divick Origi | Lille | £9,800,000 | July 2014 | 0/0 |
| Rickie Lambert | Southampton | £4,500,000 | June 2014 | 33/3 |
| Iago Aspas | Celta Vigo | £7,000,000 | June 2013 | 15/1 |
| Daniel Sturridge | Chelsea | £12,000,000 | January 2013 | 67/40 |
| Samed Yesil | Leverkusen | £1,000,000 | August 2012 | 2/0 |
| Fabio Borini | Roma | £10,400,000 | July 2012 | 38/3 |
| Craig Bellamy | Manchester City | Free | August 2011 | 37/9 |
| Luis Suarez | Ajax | £22,800,000 | January 2011 | 133/82 |
| Andy Carroll | Newcastle United | £35,000,000 | January 2011 | 58/11 |
| David N'Gog | Paris St Germain | £1,500,000 | July 2008 | 94/19 |
| Robbie Keane | Tottenham | £19,000,000 | July 2008 | 28/7 |
| Lauri Dalla Valle | JIPPO | £600,000 | November 2007 | 1/0 |
| Fernando Torres | Atletico Madrid | £20,200,000 | July 2007 | 142/81 |
| Andriy Voronin | Free Transfer | Free | July 2007 | 40/6 |
| Krisztián Németh | MTK Hungaria | Undisclosed | May 2007 | 0/0 |
| Dirk Kuyt | Feyenoord | £9,000,000 | August 2006 | 285/71 |
| Craig Bellamy | Blackburn Rovers | £6,000,000 | July 2006 | 42/9 |
| Robbie Fowler | Manchester City | Free | January 2006 | 39/12 |
| Peter Crouch | Southampton | £7,000,000 | July 2005 | 134/42 |
| Fernando Morientes | Real Madrid | £6,300,000 | January 2005 | 61/12 |
| Djibril Cissé | Auxerre | £14,500,000 | July 2004 | 79/24 |
| Florent Sinama-Pongolle | Le Havre | £1,500,000 | July 2003 | 66/9 |
| El Hadji Diouf | Lens | £10,000,000 | June 2002 | 80/6 |
| Nicolas Anelka | Paris St Germain | On Loan | December 2001 | 22/5 |
| Milan Baros | Banik Ostrava | £3,200,000 | July 2001 | 108/27 |
| Emile Heskey | Leicester City | £11,000,000 | March 2000 | 223/60 |
[rpfc_recent_posts_from_category meta="true"]
Pics: David Rawcliffe-Propaganda and PA Images
Like The Anfield Wrap on Facebook
Subscribe to TAW Player: https://www.theanfieldwrap.com/player/subscribe