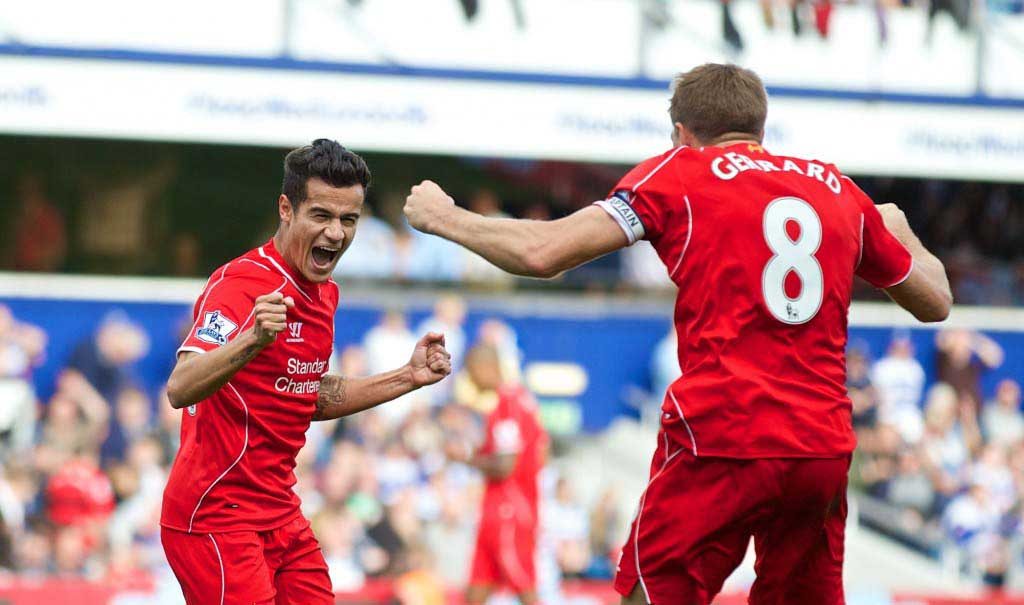 THE past couple of years have been a little bit odd, writes PHIL BLUNDELL. We've been pretty much both as good as we can be and as bad as we can be. For the highs of the 2013-2014 season we had the undoubted lows of 2014-2015 and if I hadn't had as much fun as I had in the second half of that first season, I'd be sat here wishing we'd just had two seasons that sit halfway between the two.
It sounds very defeatist but if we'd had that we'd have won exactly the same as we did in 2013-2014, we wouldn't have had the heartbreak, and we wouldn't have had the unmitigated disaster that has been the last nine months. And we'd probably have come top four last season. Seems like a good trade off to me. Sort of. But March and April 2014 were that good of a time to be alive I'll take the last nine months as compensation.
I decided to have a look on this website at what people thought would happen in the 2013-2014 season. There were about 15 people asked, the highest points total was 75 (I think Twitter would find it very amusing to read that the most optimistic shout was predicted by a Mr. J. Boardman esq), someone threw in something in the low sixties. Someone mentioning that Aspas "has something" is living proof however that these are opinions to be proved wrong. Categorically wrong, Mr. Nevin. Unless by something you meant 'Chronic Shitness', in which case I apologise profusely.
It was pretty wide ranging in terms of points, but everyone was of the opinion that we were a few notches below the very top echelon. And that was with Luis Suarez and Daniel Sturridge. Fast forward to today, we got that points total in the low sixties. It wasn't good enough. No one thinks it was good enough. People had possibly created expectations based on what had gone the season before, which with the benefit of hindsight didn't help anyone.
My basic point is this, we over performed in 13-14. And we effectively lost our two best players. You can debate the whys and the hows of this, talk about the owners leading badly, the transfer committee being a bunch of divvies who know nothing about football, or that the manager is a clueless biff who talks too much. I don't really care what your focus is on.
If you took Hazard and Fabregas away from Chelsea they would be far worse for it. Take Aguero and Yaya Toure away from Manchester City then they would regress. If you took Sanchez and Cazorla away from Arsenal they would be in a fight for top four. If United lost Rooney and de Gea they wouldn't be a top four side. Spurs lose Harry Kane and given what he did this season they'd struggle to be top 10.
That is effectively what happened to us this season.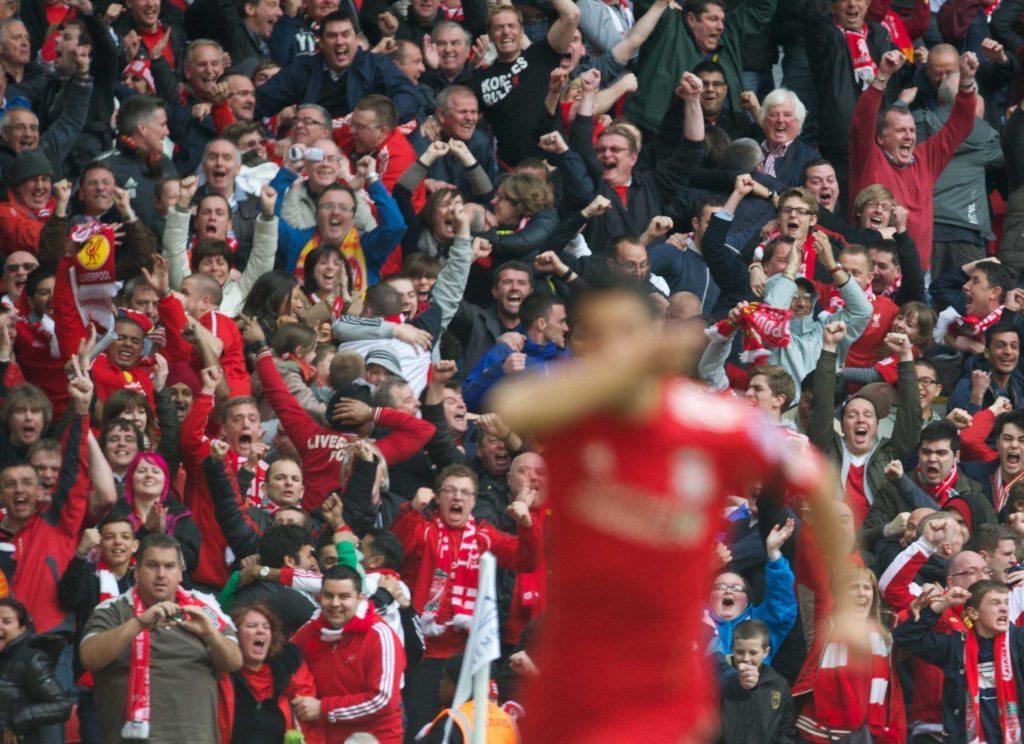 We could have avoided this by replacing Suarez better than we did — that's undeniable — but given how good he is, I'm not really sure how we were supposed to replace him. We were in for Sanchez who is a good player, but he's still not on the same planet as Suarez. With Suarez it isn't just his ability, it's the way he galvanises his team mates. Look at Messi as an example, he's even made him a better player than he was last season. Neymar too. So you aren't just losing Suarez, you're losing a little bit in the players that remained.
Take him away, and then take Sturridge away. You're fighting a losing battle from the start. You're effectively 1-0 down in every game in comparison to last season. There is actually a genuine argument that given how badly we bought in terms of strikers last summer, we've done well to do what we did. I'm not going to make it, but someone could do just that.
I'm quite optimistic about next season. Not because I think we're great, but because I look at our season just gone and struggle to figure out how it could be any worse. We had a goal difference of four, conceded 48 goals, scored less than we've scored at any point since 1999-2000 bar the horrible 2011-2012 season, had a contribution of 10 goals from our strikers (which means 42 goals from non-strikers, which is actually a pretty decent return, although Sterling playing up front makes that a slightly biased statistic).
But for me, the most damning of all; we got 36 points from our games against the bottom 10 sides. Only three times have we achieved worse than that since 1999. We got 28 in 2011-2012. Twenty eight against the worst 10 sides in the League. If you're wondering why the League Cup didn't save Dalglish, have a think about that. We lost more points than we won against the bottom 10. A crazy statistic.
Why did this last thing happen? We didn't score enough goals. And why did this happen? I'd be lying if I said I was a particularly big fan of statistics as I think they are too easily manipulated, but in purely black and white terms they can show things that can either prove or disprove what you see with your eyes.
So I've had a look at our attack, comparing the season just gone and THAT season.
Shots on goal per game:
2014-15: 15.5
2013-14: 17.1
Shots on target per game:
2014-15: 5.1
2013-4: 6.8
Shots in the six-yard box per game:
2014-15: 0.7
2013-14: 1.1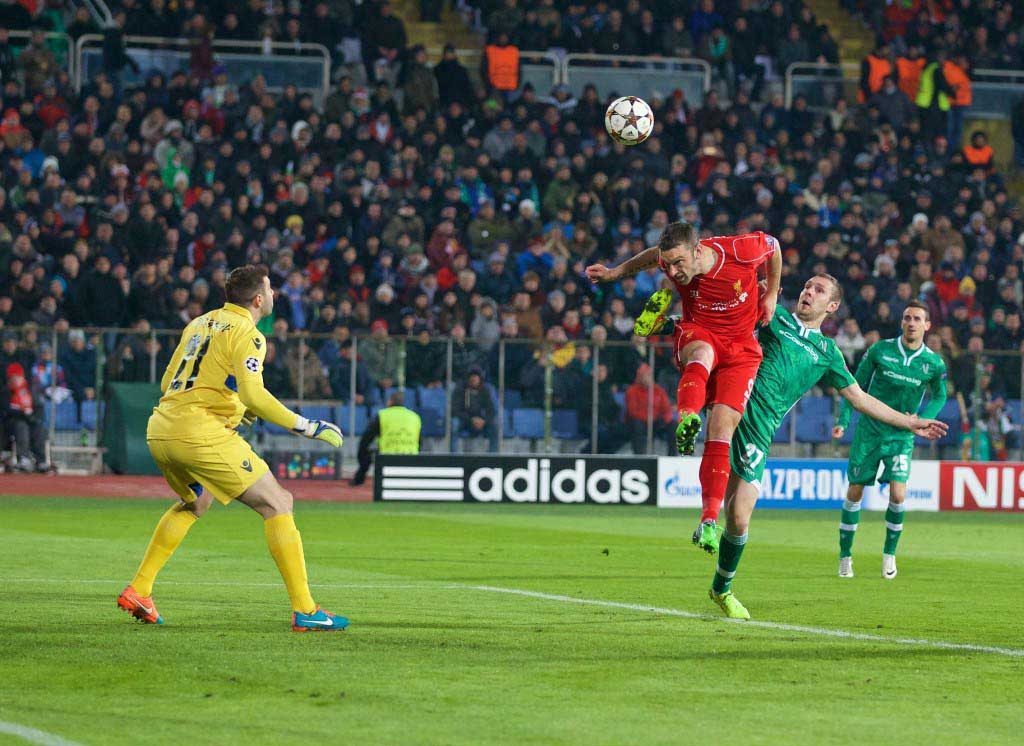 You can see there a very definite trend — we had fewer shots, we had fewer shots on target, we had fewer shots from inside the six-yard box. We didn't work the ball into the right positions to create enough clear cut chances — and the more clear cut chances you make, as chances in the six-yard box generally are, you score more goals. Chelsea achieved our 1.1 shots per game in the six-yard box marker, and no team in the league matched our 6.8 shots on target per game. We effectively went from attacking like the best team in the land, to attacking like a team that finishes in the bottom half of the table.
We got what we did last season because we were far less effective as an attacking force in comparison to what we did before — who knew? Defensively we were largely the same. In fact, if you look purely at numbers we improved. I think it's fair to say we did actually defend better, but still not like a side of our stature should be able to. The implosions away from home are something that need to stop. You could eliminate goals from some of our worst results of the season, get the goals against total below 40 and still have us in the same position in the league.
List everything that happened this past season — is there anything you think we did as well as we could? On my list are the clean sheets between the two United matches and, well, I'm struggling after that. And even then, it's such a short portion of the season you just can't present it as the norm when it's sandwiched by such rancid periods.
Going back to what we did badly this season, I look at everything and think it's quite easily rectified. Everything for me revolves around two things, Neil Atkinson's one-man mission to buy goals, and targeting the games against the bottom 10 sides. Our focus shouldn't be to compete with Manchester City, Chelsea, Manchester United and Arsenal in the way that we can go out and beat them over 90 minutes eight times in a season. That'd be great, but that's eight games a season — it's 24 points. There are 90 points available against teams I believe we're better than, 60 available against teams who will finish in the bottom 10.
These are theoretically easy points. We will go into next season, in betting terms, odds on to win those games; expected by people who know more about football than you or me, to claim victories in these games of football. Arsenal got 52 against the bottom 10 this season. We got 36.
Go and check a league table and have a look at how many points both sides got, then knock one off our total, and four off their total to account for the games we played them in. Take the 52 and the 36 off and you've got the record against the rest of the top 10. We outperform them. They got 19 points in the 16 games against the eight other sides in the top 10. They got the same amount of points from the top 10 as Stoke. And they achieved Champions League football by effectively 12 points.
First and foremost we should build a team that batters these lesser teams in to submission — kills them, destroys them, and target 50 points. We got 49 in 2013-2014. Let's go to Anfield like we did that season and score six against Norwich, four against Watford — kill, kill, kill. Go and have a look at how many Arsenal got in 2013-2014. Go and have a look how many it was, then look at the league table, and shed a little tear.
Beat Hull away, draw at Crystal Palace, you match them — you're Champions. Football is a simple game. Win the games that you are supposed to win against the lesser teams. Then get as many points from the next rung of teams. Then treat the big games as bonus games. Lose against Chelsea at Stamford Bridge? Doesn't matter. Win? Fantastic. Draw. Great.
I don't advocate doing a great deal 'The Arsenal Way' because I find their last 10 or so years utterly depressing from the point of view of a fan, but they've absolutely nailed finishing in the top four. And well, to be honest, I aspire to be top four every season at the minute. I just don't want us to get there and fall in to the Arsenal way. Once we're there I want a team that goes toe to toe with Chelsea, and City, and Arsenal, and United. But get there. Just get there.
Look at it this way. A goalless draw with Sunderland, failing to score against Hull, failing to score at home against Aston Villa, not scoring from open play at home to Leicester, not looking like scoring at West Brom — all poor performances; all against teams we're better than. Fourteen very, very achievable points gone.
Christ, we finished eight points off the top four and failed to get five against a team that will be playing Preston, Bristol City and MK Dons next season. You pick those 14 points up, you avoid the best thing Phil Jagielka will do in his life, and you've actually got as many as Arsenal did against the bottom 10. Anyone here think that list isn't something we shouldn't be able to do? Thought not.
Why should Liverpool not be able to create a team that is able to batter these teams into submission? Be it an X-factor in player terms, be it a system — just get it done. Get this team consistently beating sides that we're better than.
We really don't need to reinvent the wheel this summer. We just need to pick our battles cleverly. That's being intelligent — and not giving a five-year contract to a laughing stock.
[rpfc_recent_posts_from_category meta="true"]
Pics: David Rawcliffe-Propaganda
Like The Anfield Wrap on Facebook