IT'S going to be a long summer.
Hell hath no fury like a Liverpool fan scorned. Hell hath no fury like a Liverpool fan yet to be scorned, but expecting to be scorned. At times hell even hath no fury like a Liverpool fan faced with the rumoured arrival of a James Milner or a Danny Ings.
Memphis Depay chose Manchester United over Liverpool (or so goes the tale despite plenty of evidence to the contrary). Fury. Have all the people who were furious about Liverpool's 'failure' to sign the player actually seen Memphis Depay kick a ball around a rectangular patch of grass before? I know I haven't. Not enough for me to go "ooooooooh" anyway.
Isn't it exhausting being angry about Liverpool not signing a player you've never, or at best rarely, seen on TV and surely never seen in person? Did Liverpool genuinely make a move for the player at all? What's the craic with the concept of getting irate about the perceived calibre of the players we're being linked to, long before any of them even gets to smell, or actually wear a Liverpool shirt?
Let's dispense with the common-sense and just go nuts instead.
Have those contracts been signed by Raheem Sterling, Jordan Henderson, Jordan Ibe and Martin Skrtel yet? (Quick Google search unearths that Henderson signed his the other week.) When does Glen Johnson stop being on the payroll of Liverpool FC? Frankly I just don't care. I don't do soap operas.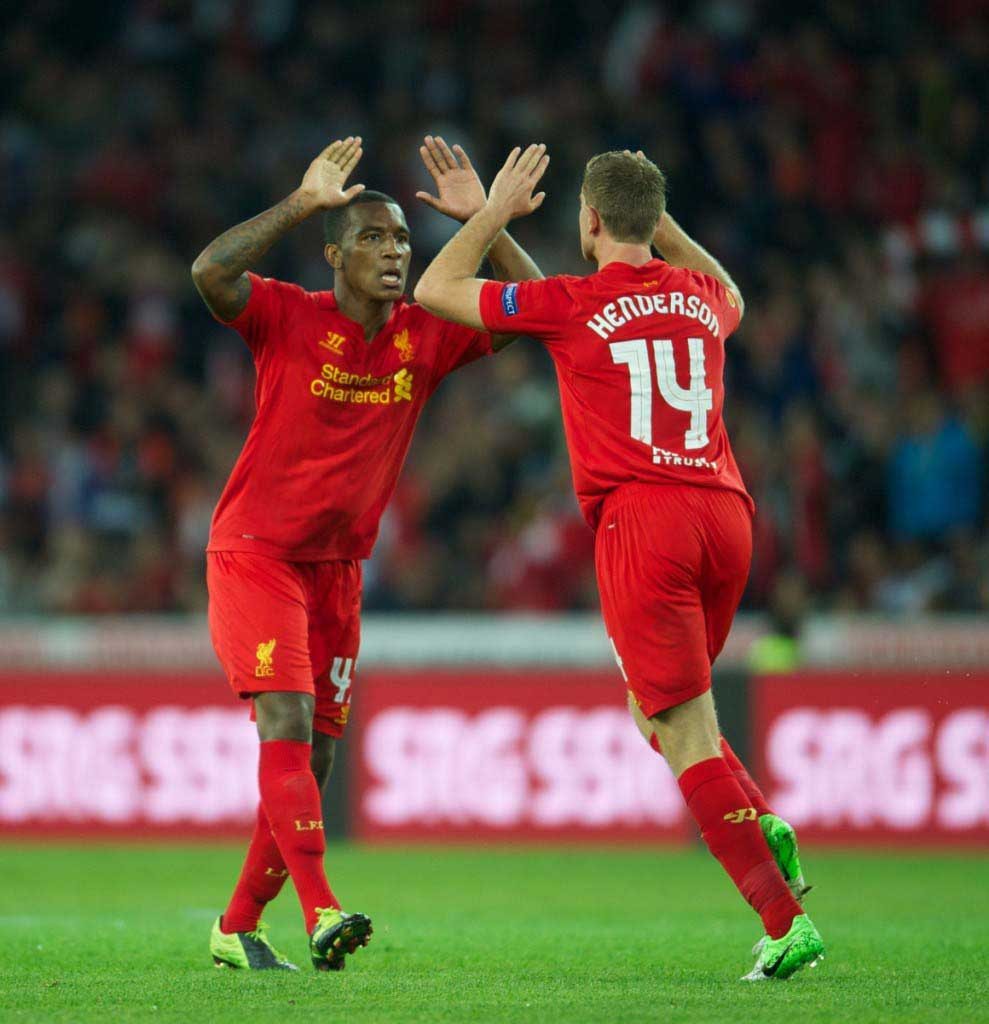 The door of Brendan Rodgers' office swings open and there stands the returning Andre Wisdom, arms folded, face fixed to a menacing glare as the words, 'hello boss, I'm back' fall from his lips. Cue the unmistakable EastEnders 'Duff, Duff. Duff, Duff, Duff. Duffa Duff' cliffhanger electronic drum beat.
If it's all the same, I'll stick with the Great British Bake Off, thanks.
Rumour, counter rumour, conjecture and silence, anger, bitterness and resentment. Blah, blah, blah, blah and blah once more.
I love the vast majority of Liverpool fan-powered websites, there are a string of great ones out there, each one with some very knowledgeable and brilliantly artistic writers. However, when I'm scrolling through Twitter for something to read you couldn't pay me to click on one of those 'Liverpool should sign….' or 'How Liverpool would look tactically if… comes to Anfield'. I'd rather poke myself in the eyeballs with knitting needles. The hypothetical does my head in.
Wake me up when a new arrival has signed the contract, posed for a photo in front of the boot rack at Melwood and uttered a few weather beaten platitudes about how they have always loved the club, how they want to put the club back where they belong and how big of a dream it is to play with Jon Flanagan.
This season hasn't panned out the way any of us would have wished it to, but we're far from the write off that many outside and inside the club's supportive circle would have you believe.
Part of the problem has been the basics. Round pegs in square holes, not always playing systems that suit the players at our disposal, potential double acts not being given time to flourish and an undeniable hangover from going so close 12 months ago have all blighted us.
Throw in the loss of Luis Suarez, combined with the pleasure and pain of seeing him blossom so brilliantly for Barcelona after a sluggish start (all very Peter Beardsley circa 1987-88 of him), the injuries to Daniel Sturridge, Champions League humiliation, the Steven Gerrard countdown to leaving and last summer's acquisitions at best not hitting the high gears and at worst face-planting into the turf. It all means the positives are thin on the ground.
Back to the actualities and the basic ingredients present at the club. Not exactly devoid of talent, are we? We have some players that could do with being elsewhere come August but there are many others that can build on reasonably promising seasons individually.
We can all name the names regarding the good and the bad but then we'd just get into a heated bout of cyber-fisticuffs. Many players have shown periods of promise only to go off the boil again. Consistency has been lacking for most — maybe even all — of the squad, yet only a small handful of players could be truly branded as a write-off throughout. Redemption is still a very real possibility for many of these players.
Jordan Henderson and Simon Mignolet stand as shining examples of how players bracketed 'misfit' can be upcycled. In a modern day context of sink or swim expectations, players like Ray Kennedy and Terry McDermott wouldn't have been forgiven the slow starts they had to their time at Anfield.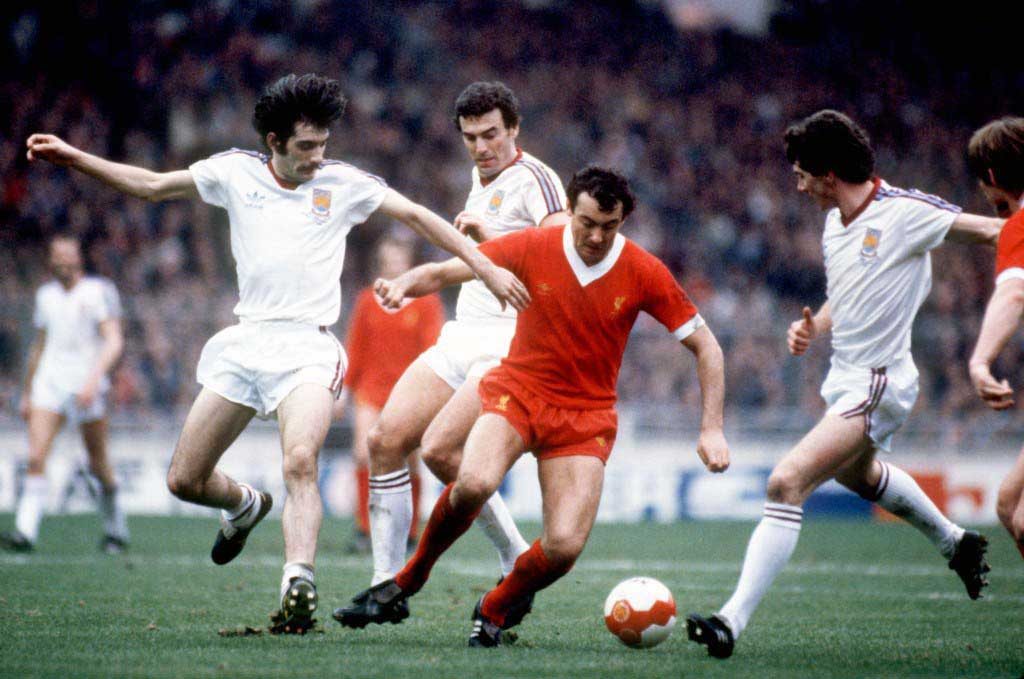 We aren't in a position to blithely write off players that could still come good. We have to be considered in who we cast off as deadwood and who lives to fight another season. In varying degrees, and despite experiencing difficulties at times, I still think it's worth persevering with the likes of Adam Lallana, Dejan Lovren and Lazar Markovic. Somewhere within each of them lives an aesthetically boss footballer. It's more a case of whether or not they have the inner-strength to rise or they continue to wilt.
Next season will be a bit of a straightener in one way or another. Either FSG will look at the high calibre managers that are available this summer and show ruthlessness in removing Brendan Rodgers from his job, or he will walk away from his Boston appraisal with a defined remit to achieve something real and tangible in 2015-16, or else.
The teams that finish above us this season are unlikely to regress next season. This time out only Chelsea will have plundered past the 80-point barrier. Three clubs plundered past the 80-point barrier last season, one of which was our club. That needs to be our target again in 2015-16, no matter how unrealistic it may or may not seem. Liverpool has to set the bar higher than we should reasonably be able to reach; we are at our best when we make ourselves stretch.
Arsene Wenger looks like he's starting to bark up the right tree with Arsenal, Jose Mourinho won't allow standards to slip at Chelsea, Manchester City will likely start afresh once again and Manchester United will continue to offer the full-on Disneyland experience. It will be harder to claim a place in the top four next season than it was this season, but we'll be back to being the determined and hopefully innovative pursuer. Basically we'll be the Buford T Justice to their toupee-wearing Bandit.
Regardless, it's going to be a long summer. Don't make it harder by going nuts at every transfer rumour and unsigned contract.
Rest, recuperate and be ready for the next ride. Who knows where it will take us?
[rpfc_recent_posts_from_category meta="true"]
Pics: David Rawcliffe-Propaganda-Photo
Like The Anfield Wrap on Facebook