SO now we know what it looks like to watch a team play for an entire season  without a centre forward. It's been fascinating, soul destroying stuff. Let it be an experiment we never see repeated.
Ok, Daniel Sturridge started half a dozen games, and Balotelli, Borini and Lambert took turns in nominally spearheading Liverpool's 'attack', but none of it, or them, looked remotely close to the real deal. That real deal, meanwhile, was banging them in for Barcelona. The £75million we earned from his transfer would have been better used gaining interest in a Post Office savings account.
The race is run now and we didn't finish where we needed to. Thinking about it though, that really shouldn't come as any great shock. The lads we put in the striker position have clocked up eight goals between the four of them. We don't need to be picking through the bones of this Liverpool season and wondering about the seaworthiness of the three centre back experiment, or Gerrard's fading powers, or wondering whether Lovren or Lallana were worth the money.
Red herrings abound. Outrage as Rodgers throws Glen Johnson back into the fray. Horror as Sterling gets switched to wing back. Wailing at every attempt to accommodate Gerrard's long goodbye. None of these things mattered.
All we needed was a good forward on the pitch. Just the one. If Liverpool pip Arsenal to Alexis Sanchez last August how do the two teams' respective seasons pan out? How many points would Sanchez have been worth to Liverpool? Let's assume that everything else was constant — all the perceived selection mistakes and tactical over indulgences — all the reliance on supposedly mediocre players. All the inconsistencies. Every bad buy still applicable. Every managerial press conference goof still acted out. Just that we get Sanchez, instead of Arsenal.
If that inversion had taken place, which marginal games might have swung Liverpool's way? How many Arsenal wins might have turned to draws? With the season now all but over it looks like Wenger's team will finish around 10 points ahead of Rodgers' team. The Sanchez — just one decent forward — switch could surely have allowed Liverpool to have turned at least three draws to wins, and conversely without him, surely Arsenal would have suffered a few more disappointments.
Let's be modest and say Arsenal draw three they have marginally won. The points swing is therefore, on this incredibly conservative projection, 12 points, and more than enough to have seen this season's — warts and all — model of LFC finish comfortably ahead of Arsenal.
Looking at the riches that await next season's Champions League participants, Liverpool FC's owners FSG must now be wondering about the efficacy of a transfer budgetary policy that saw them miss out on Alexis Sanchez purely on the grounds that he preferred a London lifestyle.
It was not as though LFC weren't stronger than Arsenal in August 2014, having narrowly missed out on the title. LFC also had certain Champions League football to offer whilst Arsenal still had to hurdle a qualifier. The decks were loaded in our favour in many ways. It seems overly simplisitic, but in the absence of clear alternatives Liverpool had to pay what it would take to persuade Alexis Sanchez — our need was greater than Arsenal's.
https://www.youtube.com/watch?v=K3RpcfmWlk8
Sanchez proved literally 'the one' that got away, as Liverpool were unable to source any remotely comparable player in his stead. Combine this set back with the subsequent plague of injuries that beached Daniel Sturridge for nigh on an entire season, and the scene is set for a Liverpool season without goals. Hence Brendan Rodgers' simple but withering assessment of the campaign just over a week ago:
"It's not rocket science. We haven't scored enough goals this year. We're on course to be, if the sequence goes on, 60 goals down on last year. That's a huge amount.
"The season before I came in we had 49 goals — so you're taking nearly a season of goals out of the team. We need more of a scoring threat, we've missed it immensely.
"What the players have done to arrive where we have is credit to them without those goals. But in the summer we have to try and find goals again."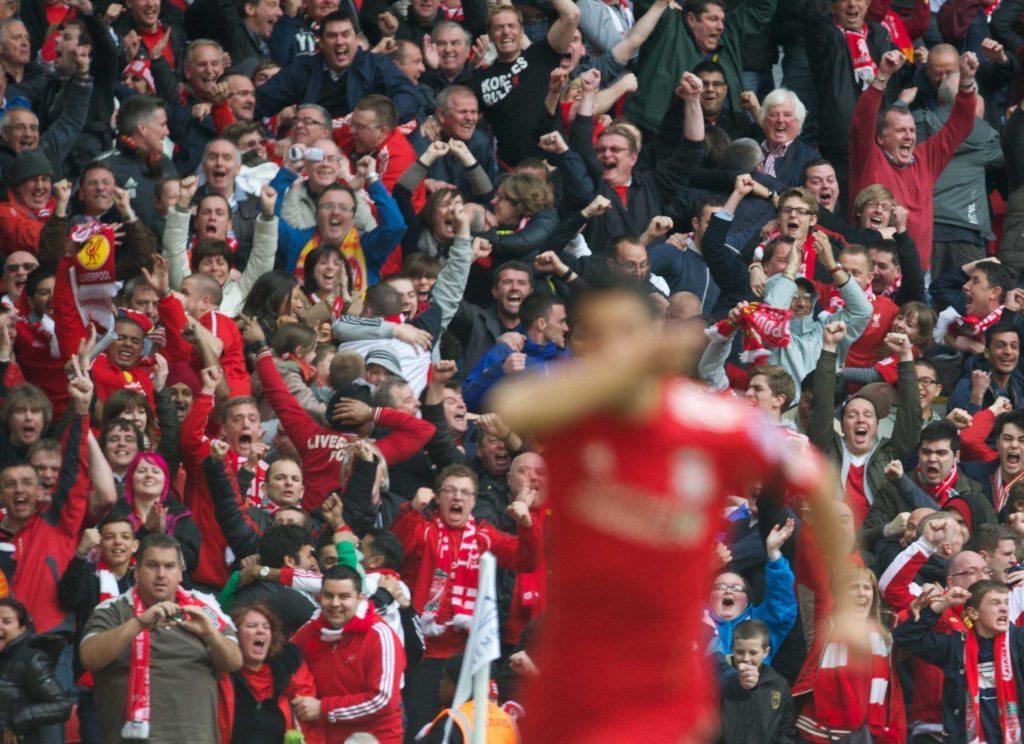 In the summer we have to try and find goals again. Simply stated, incredibly complex to implement. Well, it is given all prevailing factors at Liverpool these days. Brendan and the gang hoped they were buying some goals last season in signing Lambert and Balotelli. They in fact bought four Premier League goals. No nightmare scenario could have predicted so paltry a haul.
Conclusions? When the facts are laid bare — and it's clear that the line between perceptions of Liverpool's success and failure was in truth marginal — then it's hard not to be reasonably generous in assessing the best of the rest of the club's season. Shorn of Sturridge, and the resources (in the widest sense) to find him a strike partner (it really didn't need to be another Luis Suarez), the fifth place Liverpool will surely now achieve has to be seen as something of a positive.
The progression of the likes of Sterling, Coutinho, Ibe, Can, Sakho and Henderson were major gains for the club. The returns to high levels of perfomance by Mignolet, Skrtel and Lucas are not to be taken lightly. The tactical flexibility demonstrated by both manager and his charges are portents for a bright red future. IF. If a way can be found to locate and lure a goals-for-hire forward (or two) in time for the start of next season.
If this happens and Daniel Sturridge can be truly rehabilitated then there need be no ceilings imposed on ambitions. Teams can't win football matches without strikers. Let's laud this season's crop for having a worthy go at it, whilst simultaneously invoking the transfer gods to make sure we never see the like of this insane experiment ever again.
[rpfc_recent_posts_from_category meta="true"]
Pics: David Rawcliffe-Propaganda-Photo
Like The Anfield Wrap on Facebook