IT'S over then. The story's over. All this time that we've spent watching him, devoted to him, obsessed by him, believing in him, trying to get inside his head, trying to figure out what makes him tick. Millions of us, worldwide millions, invested in a complex man; a man at the top of his trade, a man that leads others, inspires, creates, solves, stands above everybody around him. A complex man with apparent insecurities that sit strangely alongside talents and a life that the rest of us can only dream of. All this time, over.
But enough of Don Draper. We won't even see the last episode of Mad Men till Thursday; until then it's avoiding spoilers and thinking about football.
(Come on, be honest, who *didn't* think that was where I was going? Talking about Stevie would be far too obvious, far too easy a start).
Let's talk about pubs, shall we?
We started in 'The 'Arry'. End of the alley that used to lead straight to the back of The Kop but now leads to a detour round the growing skeleton of the new stand and only *then* to The Kop and the Main Stand where we split and take our places to come together later and talk.
Nine of us to start with. Technically just me to start with. In the pub itself that is. Until Mongoose came over and pointed out that they were 10 feet away in a half empty alehouse and I was being an ignorant get. Or blind. Or both.
I'd left as Stevie rounded the edge of The Kop and headed into the stretch down the Kemlyn. Still the Kemlyn, always the Kemlyn, never got my head round that Centenary Stand bit. It's the Kemlyn. Not to be disparaging to those that live there but it's always been number four on my list of 'places I'm prepared to watch the match from'.
The list doesn't matter now. As of last week, I'm finally, officially a season ticket holder. Dad's season ticket renewed in my name. The guys at the ticket office have been sound about this — all those stories about not being able to pass on your ticket to your kids? Yeah, not as true as you think.
Anyway. Stevie. Lap of honour. The most deserved lap of honour anyone's ever had. We've had two of the greatest servants that any club has ever had in Steven and Kenny and in Steven we've had the greatest captain that any team has ever had. I'm not arguing this point with anyone, I admit that I'm over sentimentalising the whole thing but Jesus, come on, I spent most of pre game and post game on Saturday close to tears.
I've watched Sky's coverage this morning and been back in the same place again. There's this moment; he's got the mic in his hand, he's given the first part of the speech and he's thanked us all (he's thanked us? Christ, we should be queuing up to thank him individually) and we've responded with the song; "Steven Gerrard," we're telling him, although he obviously knows "is our captain, Steven Gerrard is a Red" and his head's down and he's going, he's going. He's on the edge and the tears are coming. And he breathes and he's back and he's not doing this in public. I'm in private and I'm battling it and it's not me leaving, I'm still here and I think I know what he's feeling but I don't, none of us do.
The 'Arry though. Nine of us and then down to just us four. Me, our Keith who arrives later, watches more of the lap than the rest of us — and on that lap, two things:
1. Did anyone watch ANY of the other players? After the game we had endured was anyone really that bothered about acclaim for the other lads? Really? All a bit anti-climactic and not really the kind of thing that you clap people round a pitch for.
And:
2. How great were the Palace fans? All the way through Steven's goodbye; decent, honourable, respectful, gave the lad the acclaim that he deserved. Good bunch of lads. Thanks for that, guys.
The 'Arry though, again. Me Keith, Fleety and Mongoose. I can talk about Mongoose. I can say anything I like about him, he doesn't read anything I write. "Too many words," he told me on Wembley Way shortly before suggesting in the strongest terms that I should get my hair cut and "what are those things in front of your ears? Who do you think you are? Paul Weller?" The haircut was a coincidence.
And the 'Arry was showing the 501 goals video. So we watched and we talked. We watched Mark Walters appear far better than we remembered him. Scored some good goals that Walters lad. Which we found bizarre 'cause we were all convinced that he'd been shite. Watched black and white footage of Chris Lawler and Roger Hunt. Watched the man that my middle name comes from show how great he was and I stood and wondered, again and again and again as I have so often, why he is never considered one of the absolute giants of the English game, one of the giants of the sixties.
And we watched as the film faded back into colour and watched Keegan work his arse off and always be in exactly the right place to put the ball in the back of the net and we marvelled over exactly how gorgeous Anfield looked in the seventies and eighties and how the Kop rippled as goal after goal after goal led to glory and more glory. And we may be older but we're still in those moments somewhere, even me who went less than the others because of that whole working every bloody Saturday and the its when I wasn't as arsed and obsessed as the others and I know I'm a lightweight compared to lots but I just came to it that bit later and grew.
And the others remembered the night at the Millwall game when it all went off and Joey Boswell was in the crowd and thought he was okay until the entire away end started chanting 'one Joey Boswell' and he had to leave after 25 minutes. And the others' memories of pretty much everything is better than mine. Old age, lads, comes to us all but we are STILL in those moments. You might even see us if you look hard enough and if you know what we look like. We're there though, we're always there.
And we watched Owen and some of us — when all nine were still there — never liked him, always thought he was more England than Liverpool, never loved him but we all admitted that he was a hell of a player when he was with us. Four years, hell of a goalscorer.
And Kenny. We watched Kenny and all those Kenny moments. And you know those moments because they're eternal and ingrained and will never go. Just like all the Gerrard moments. Eternal. And it moved on. It moved on to the greatest goalscorers that we ever had. And we marvelled (again) as Fowler scored the spectacular and made it look simple, made everything he did look easy, easier than you remember for goals that were far more difficult than you recall. And we argued about who was better, Fowler or Rush. And then we watched Rush and Rush scored more, Rush (again) was always there, always in the right place to put the ball in the back of the net. Fowler scored the spectacular, Rush just scored. And scored and scored and scored. And it's like watching surgery; precise, scalpel sharp. He puts the ball in the net, it's what he does. Puts it in the back of the net and discusses his options later, if at all. Probably still hasn't discussed them, probably realises more than anybody that there weren't options, putting the ball in the back of the net was the only option that ever counted, is the only option that ever counts.
And we asked why Jordan decided to pass back to Gerrard when shooting was the option. He could have discussed it later, Steve would have been okay. And we lamented. Lamented the fact that we've been spoilt, that we've always had these lads that score goals and all of a sudden they're not there and all of a sudden the future looks very dark and that our answer today was push Steven up and that answer's not there next season and I'm not sure what this Liverpool is now. Not we, I. I'm not sure and I feel cut adrift. Again. More now. Feel old and cut adrift as though my Liverpool has gone and there's going to be another Liverpool but the last link to my Liverpool left on Saturday. Even if he plays at Stoke, he 'left' on Saturday. The story ended. Anything else is postscript.
And that was a turnaround. A year ago, on a sunnier afternoon, we stood outside the 'Arry and Fleety said that this season had been our chance and what if it didn't happen again and I said we'd be okay and yeah we'd sell Luis but we'd be able to build a squad with the money and we needed to replace his goals but we could replace them with the lads in the squad and the lads that we'd bring in. And I argued this for ages, through most of the season and argued that it would be alright and said that we'd kick on, we'd be okay, look at what we'd done, this wasn't a blip. And I believed it and then Steven left and I'm not sure what I believe in any more, I don't know who I'm supposed to believe in. And Fleety was the positive one now; despondent last year, positive now. There'll be something, I think he said. I don't recall because I'd stopped believing.
And last year we ended up at the Boss party. Until the flares started being thrown from inside to outside and we thought that maybe we were a bit old and went the Crocodile and looked round and said, "this is what we do when we don't win the league, imagine next season." And this wasn't what we imagine, this slipping, this step back, this confusion, this testing of faith.
And.
And, and, and, and…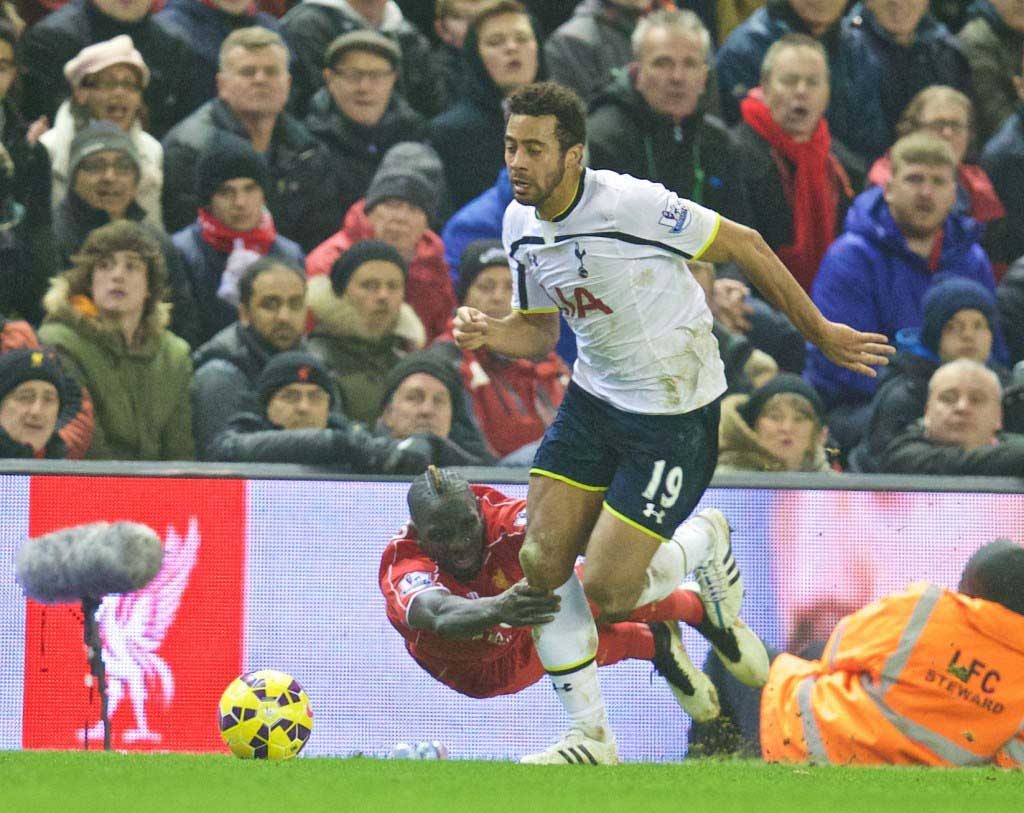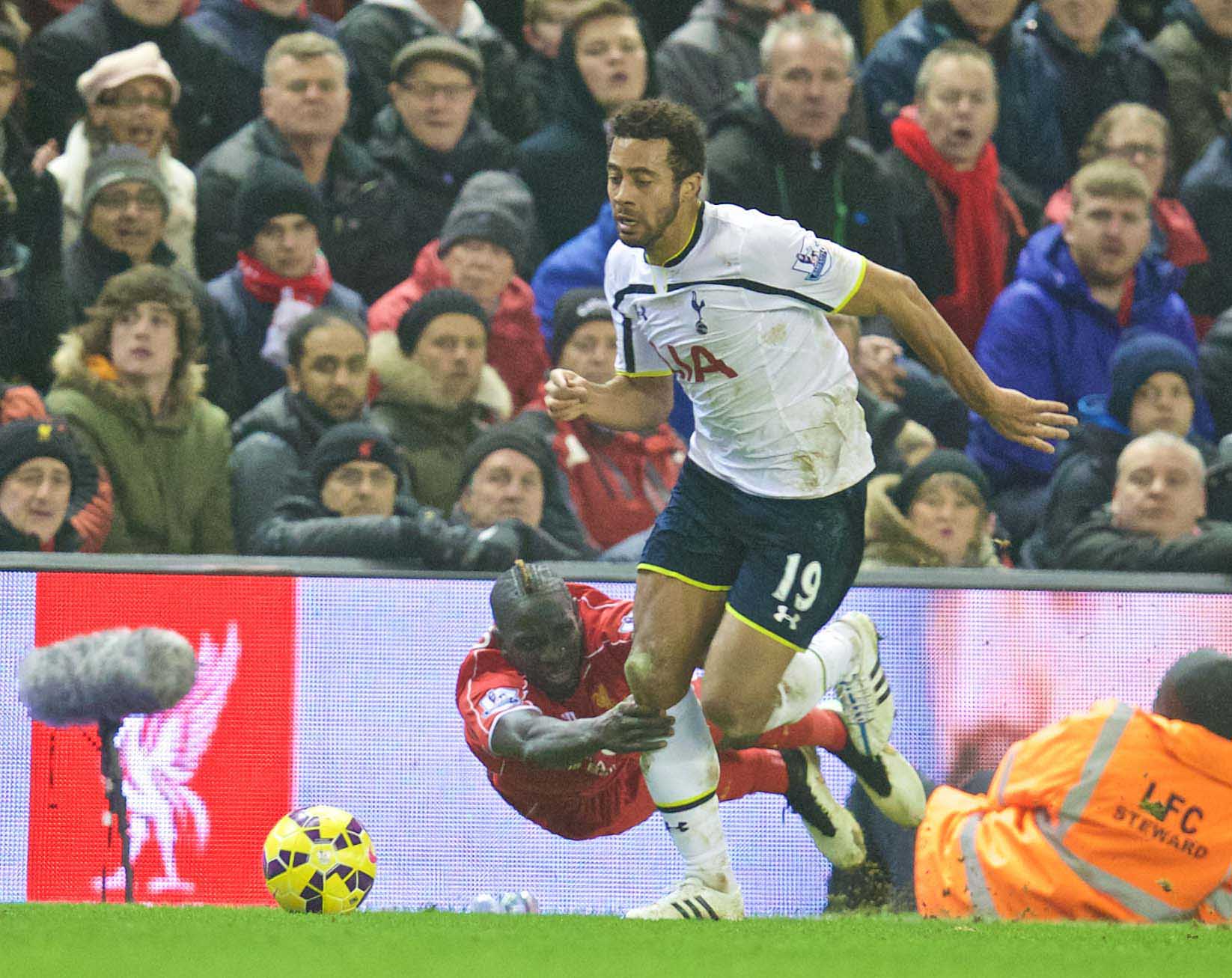 The Lady of Mann. We went the Lady of Mann. Kind of there, kind of Rigby's. In the courtyard waiting for one of us (Mongoose in the end) to admit that it was too bloody cold in the courtyard and that we should go inside. And we talked tactics and we talked managers and I pointed out that we'd started with that 3-4-3 and that makes sense for Can but not Lovren and only really works when Sakho's there.
And I pointed out that Brendan at least had the nerve to change it at half time and he came out with a kind of 2-3-2-3 and that Can and Moreno had pushed up alongside Gerrard and Hendo and Coutinho had taken the two behind a three of Lallana on the left and Ibe on the right with Sterling down the middle but it had soon pushed back to a four with a one behind a two behind a three and the general view was that I was talking shite and we talked about Sterling and the feeling was that if anyone's daft enough to pay £50m for him then we should take it because he's not worth that much.
And I pointed out that there had been this one run, this one run, where he actually went direct at his man down the middle and took on about three and it didn't come off but at least he gave it a crack and he's got that in his locker.
And nobody remembered it so perhaps it was all Peroni and mirrors.
• Subscribe to TAW Player – 30 shows per month for a fiver
But the tactics took us to Brendan. We'd talked Brendan in the 'Arry and we talked him in the Lady of Mann and I'm pretty certain there were others in every pub in twos talking the same talk. And Fleety said that people say he needs time but that he's had three years and what's three years if it isn't time and we agreed that we have no idea — what's the rule and what's the exception? Did he get the best from Luis or did Luis get the best from Brendan?
And who's in charge of what and who bought whom and all that? And I argued that the sensible thing to do would be to give him another year and see how we are at Christmas but that Klopp muddies the waters and this might be the one chance to get Klopp and that Klopp might be the answer but what if he's not? What if Brendan's the answer? And we drank more. And more. And more. And, and, and and endless ands. And by the time we decide that the courtyard was too bloody cold and we should go inside we were all on the Klopp side of things.
And then we were on the 'but where does that leave Steven?' side of things and it was how do you mean and well we all want Stevie as manager but if Klopp comes in that might mean Stevie doesn't get it and would we want to wait another two years with Brendan and hope it's right and then bring Stevie in to learn the ropes and take us forward to absolute utter glory and win as manager the one thing that he didn't as player, as captain and it all came back to Steven. Again. For one last time for the moment. And we eneded up by agreeing on absolutely nothing but it all came back to Stevie. As it should. It was Stevie's day. It was a day for Stevie, it was a night for Stevie. It was a poor season, it was a poor game, it was a great night.
For that, among a million other more important things; thank you Steven. It's been a hell of a story.
[rpfc_recent_posts_from_category meta="true"]
Pics: David Rawcliffe-Propaganda-Photo
Like The Anfield Wrap on Facebook