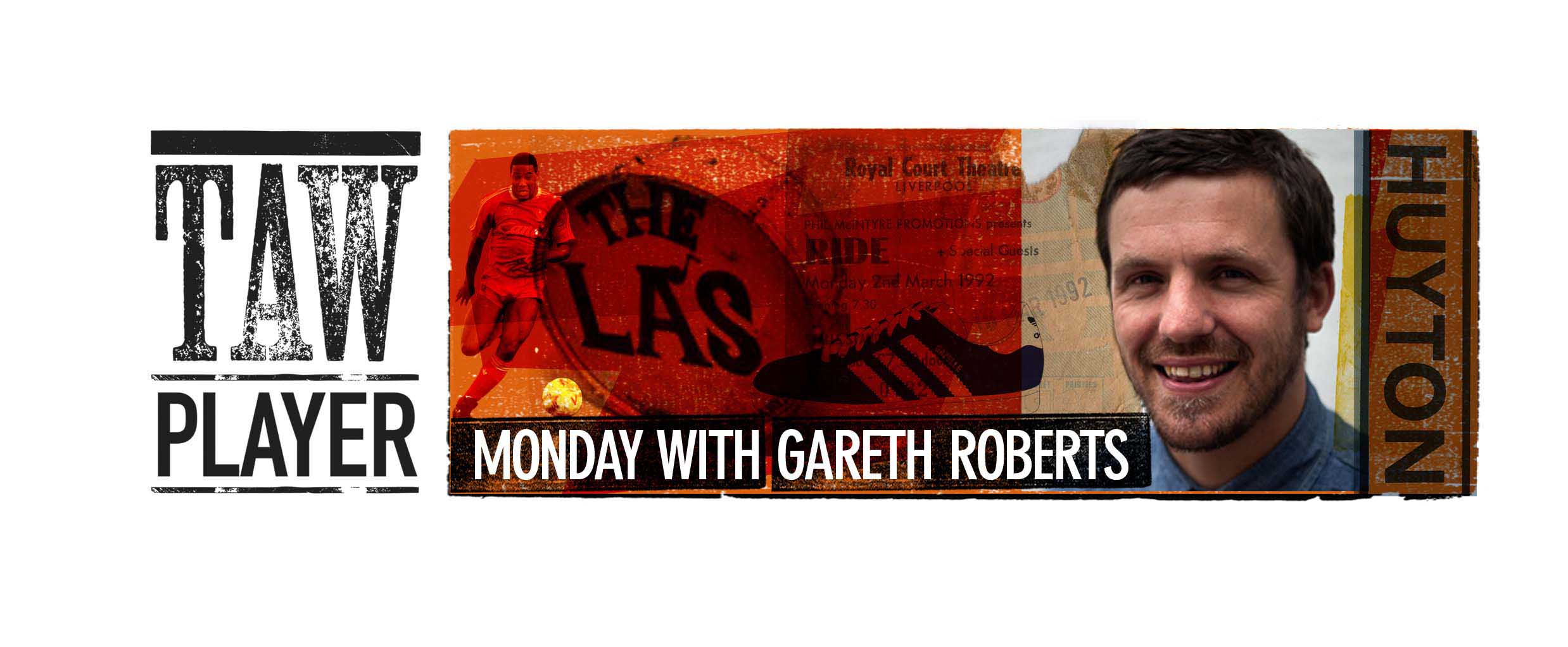 I GEGGED in to a conversation on the train on Saturday.
Heading to Anfield for the QPR game, three lads were discussing the Mayweather v Pacquiao fight — or more specifically the estimated $300million (£198m) purse and Mayweather's 60 per cent share of it win, lose or draw (that's him trousering £119m to save you reaching for the calculator).
"They deserve the money – at least they put something on the line when they go out there to fight," said one lad.
"Unlike footballers," he continued.
Steven Gerrard earns around £8m a year at Liverpool. If he earned that for every one of his years as a regular first team player with the Reds — which he didn't — he wouldn't be banking much more than what Mayweather did for one fight. So why the respect for one sportsman and his earning potential and not the other?
The lads on the train didn't specifically mention Gerrard but after Saturday's win and his match-winner three minutes from time it got me thinking. Footballers should probably get a bit more respect. And Steven Gerrard definitely should.
I've written before about the bizarre phenomena of the abuse Gerrard gets up and down the country despite never giving less than 100 per cent for England. You'd expect it from Evertonians, but at every single ground in every single match? Even games not involving Liverpool? And it's not just that tedious Demba Ba song either. He's taken stick for years.
But forget them, what about us? I've seen some bizarre stuff levelled at Gerrard from his own. A cob on about a transfer request is one thing, but annoyance over his haircut or because he pointed at his own name after one of the greatest goals an FA Cup final has ever seen? How about stick for trying to gee up the crowd following his header in Istanbul? I've heard it all. Stevie Me, and all that.
Gerrard undoubtedly could have made more money elsewhere. He undoubtedly could have won more trophies elsewhere. And he undoubtedly could have played with better players elsewhere. Instead he stayed in his city at his club among his people and won everything bar the title. Now, after just one more game at Anfield, he will leave for the US to earn less money in a lesser league. He will be missed.
But back to the geg on the train.
For many there seems to be an assumption that football at the highest level is somehow a piece of piss. "All they do is go in for a couple of hours a day to train, what's the big deal? They get enough money for it."
Footballers are well paid compared to 'normal' jobs but it isn't a 'normal' job. Compare the salary to top boxers, top American footballers, top formula one drivers, top basketball players. Don't compare them to nurses, as one cretin writing a Liverpool match report in a national newspaper recently did.
They wear designer clobber, they live in a big house and drive a fancy car but what about the work that went in to achieve those trappings of success? It's that work, from kid through to teenager, from young adult to grown man, that sorts out the greats from the also-rans.
When I was growing up, Huyton was full of lads who reckoned they could have made it. "I was well better than Joey Barton, lad. Well better." But while Gerrard was putting the hours in on the training pitch they were necking pills, snorting lines, smoking weed, drinking beer and pulling girls. These days those very same lads might still have the technique that brought them a few goals on Jubilee Park but they'd struggle to run the length of a sports hall without blowing for tugs. Gerrard, meanwhile, is still a matchwinner for Liverpool FC aged 34.
And therein lies a tale.
The game — particularly the Premier League — now demands players are as much athletes as they are football players, there are no shortcuts. The odd picture of a player taking a drag on a cigarette, swigging a beer or even taking a toke from a balloon might emerge, but more often than not the likelihood is that those at the top are looking after themselves: eating right, drinking right, getting loads of sleep, training. And repeat.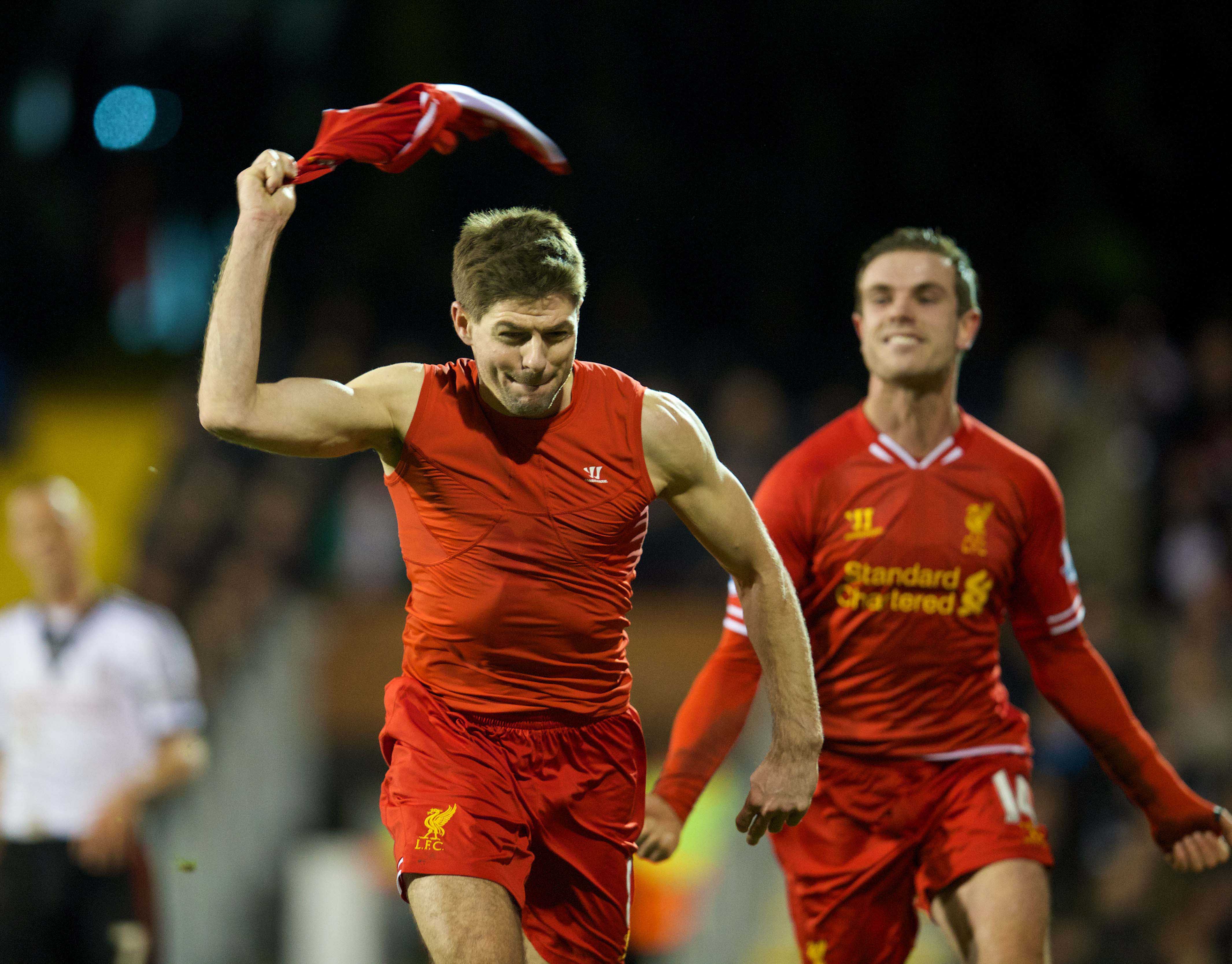 Then there are the other sacrifices. Venture out of the electronic gates and the top players step into a goldfish bowl. People looking. People staring. People wanting autographs and pictures. People asking questions. And they're just the nice ones.
You can bet a fair bit of stick flies their way, particularly when days turn into nights and people become refreshed. Then there are the cling-ons, the hangers on, the people out to set you up — to snatch a picture or a story that will send the tabloids into a frenzy. Ask Raheem Sterling. Or Jordon Ibe.
Footballers can't cheat their way to the top. They have to show commitment. They have to work. They have to improve and discover the difference maker. They have to get themselves physically and mentally prepared to perform week after week. And if they don't they are soon found out. Get found out and a new contract won't be forthcoming. No contract, no dream job. And before you know it, you're just another man with a tale to tell about what could have been.
As players' powers wane they're jettisoned and it's on to the next one. Clubs carry on forever but the footballer doesn't. When boots are taken off for the last time the next 40-50 years of life are not the responsibility of the game. It's up to the ex-player to fill his day and plenty have got that bit wrong; the lure of the bookies or the bar too strong to resist in search of thrills and banter. Not every former footballer can walk into a media job or play the hospitality game.
So back to my flannel ears on that train: what do footballers put on the line for their telephone number pay packets? Similar to professional sports players in any field, how about 'normal' life?
At the launch of Simon Hughes' Men In White Suits on Friday, Jamie Carragher very kindly gave up some of his time to allow an interview with The Anfield Wrap.
His comments about the fear of failure during his playing days, the pressure to succeed, the always looking over your shoulder at the next new buy were fascinating. He was driven. But he said it didn't always feel like he was enjoying being driven.
From the outside looking in football looks like a cakewalk. The gap between perception and reality is only something that those spending their lives on training grounds, in dressing rooms, on coaches, trains and planes and in hotels up and down the country and in and around Europe can truly know about.
Serial shit-stirrer Adrian Durham famously called Carragher "a bottler" for quitting England (and needed a change of underwear when Carra rang in to pull him up on it) but our former No.23 said the other night that one of the reasons for calling time on the Three Lions was that he feared he would lose his place at Liverpool.
Football takes its toll mentally as well as physically, a fact often ignored.
Take Gerrard. Being picked for the Euros with only one international cap to your name sounds great doesn't it? A dream.
But what would it do to your nerves to know the country expects, that your team-mates expect and that when you go out there you'll be pitting your wits against some of the finest players the world has to offer? In his book – Gerrard: My Autobiography – Gerrard says he was homesick in that tournament and again in Portgual in 2004.
He says: "Homesickness is a part of me that will never go away. I still feel homesick at times. I endured a bad couple of days at Euro 2004 in Portugal. I'm prone to the blues when I travel. I am a home person. Fact. If I wasn't a footballer I wouldn't go away from home for two months. I hate being on my own. Hate it."
He goes on: "As well as the homesickness, I just couldn't shake off a feeling of insecurity at being surrounded by superstars. I didn't feel comfortable knocking on the door of a household name who had won titles and cups sand saying, 'Do you fancy a game of table tennis?' I waited to be asked."
How about taking penalties? Again, piece of piss? Only 12 yards. Only one kick. "Just put it in the corner, lad."
Gerrard describes the England penalty shoot-out against Portugal in his book: "In training Lamps had been lashing them in. No problem. He stepped up. Ricardo saved. Shit. The knot in my stomach tightened. I had never felt this bad on a pitch in all my life.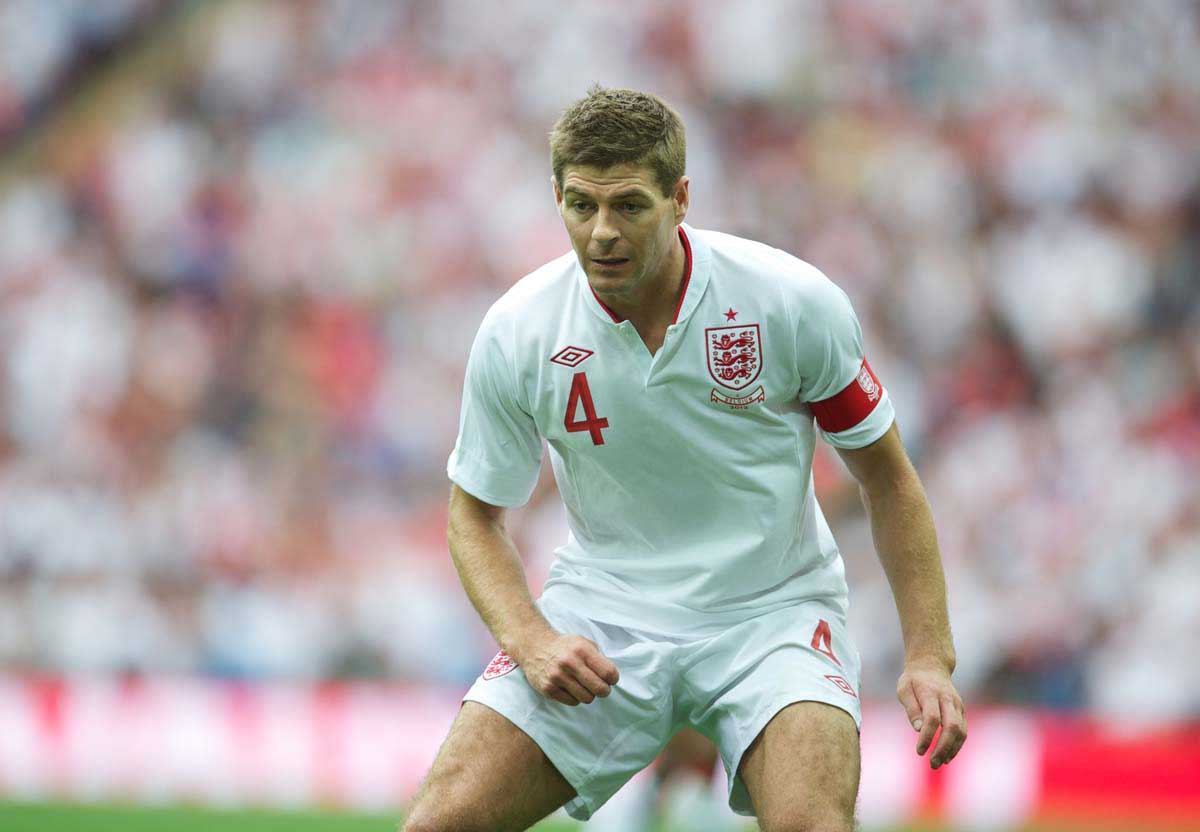 "As I neared the spot, my body went numb. God, I wouldn't wish that walk on my worst enemy.
"For months now, it had played on my mind that I would have to take a penalty in the World Cup. I knew that we would come up against a shootout in Germany. My nerve, and my accuracy, just went."
Gerrard admitted that he changed his mind in his run up when Rob Green saved his spot kick on Saturday at Anfield. The self-doubt, the anxiety, the pressure — it still lives on even at 34. Experienced Gerrard, the skipper, Roy of the Rovers, the man who has been there, seen it and done it; like all the players we lift on to a pedestal, he is just a human being.
Look at Gerrard's face after he misses that kick at Anfield. You can see the anguish, the pain. He shouts at himself. He knows 45,000 fans in the ground, and millions around the world, expected a goal from him. Imagine that every week. Every game. Every year. It's been said many times but Steven Gerrard has carried Liverpool on his shoulders time and time again on the biggest stages. That expectation must be a huge mental load to bear.
Gerrard is clearly a thinker, a worrier. For all the blockbuster goals, last-ditch tackles, emotional speeches and take downs of reporters, he's a man who, like the rest of us, will go home at the end of the day and go, 'Could I have done more? Was it my fault? What do my team-mates think?'
The Liverpool Echo wrote on Saturday of him 'donning his cape one last time'. His celebration after that glorious header — a moment to warm a heart of stone — showed what it all meant to him. He wants to be superman. He wants to be adored. He knows what the club means to those that live and breathe it because he's grown up in a community where for a young lad nothing else mattered. When it goes wrong it rips him apart. When it goes right there is no better feeling.
Speed of thought may no longer be matched by speed of legs but Steven Gerrard has poured everything he has got into Liverpool Football Club. He has sacrificed family life, normality and freedom to share his talent with us. He isn't stepping into a ring and swinging punches, but what he has done takes some doing. That is what he has put on the line: day after day, year after year. For 707 Liverpool games. For 184 Liverpool goals.
He deserves the money. He deserves respect. Steven Gerrard: there won't be another one.
[rpfc_recent_posts_from_category meta="true"]
Pics: David Rawcliffe-Propaganda-Photo
Like The Anfield Wrap on Facebook