IN the illustrious history of Liverpool Football Club there have been many polarising figures.
Those lads who were heroes to one fella and top of the 'get rid of him' list of the fella sat behind him. In recent history the likes of Dirk Kuyt, Lucas Leiva and Mighty Red have been either completely useless or absolutely vital depending on who you ask.
Debates rage in and around Anfield, in town, in the ale houses, up and down the land, on the internet, across the world wherever Reds are inhabiting about the merits of these players, their value to the team and essentially, how good they are at the game of football. I used to argue myself hoarse about how effective Kuyt was, how necessary Lucas was/is, and how Mighty Red… erm… err… hmm.
Now the most irksome fight I have been having to fight for the best part of 18 months has been trying to convince an alarming number of people that Mamadou Sakho is a good defender, a very good defender, a potentially world class defender.
It's not that I expected my high opinion of the Frenchman to be matched by all and sundry, I appreciate that opinions on the qualities of any player can be wide-ranging, even in the mind of one person. I have simultaneously believed Martin Skrtel to be awful and tremendous at times, but with Sakho, I don't get annoyed with people who don't rate him. I get annoyed with people who don't rate him for entirely incorrect and inaccurate reasons.
A very young Sakho was given his professional debut by Paul Le Guen at Paris St Germain just one day after his 17th birthday, keeping a clean sheet in his 85 minutes on the pitch in Athens against AEK in the UEFA Cup. He would go on to force his way into the first team setup the following season, even being handed the captain's armband four months before he turned 18. He was the youngest player to captain a team in Ligue 1 history (still is I believe).
Injuries and the odd inevitable drop in form of a youngster meant that he was often in and out of the side, but was still being relied on heavily as a teenager by a PSG team trying to get to the top of the French league. After the Qatar Investment Authority bought the club, the assumption was that Sakho and several of his teammates would soon become surplus to requirements as they bought in a star-studded squad to compete at the very top of the game, and largely that's what happened.
However, Sakho would not take it lying down and kept his place in the team, with the captaincy under new boss Carlo Ancelotti. However, once the Brazilian trio of Alex, Thiago Silva and Marquinhos arrived in the French capital, the writing was on the wall and Sakho was allowed to find a new club.
Thankfully, that club was Liverpool.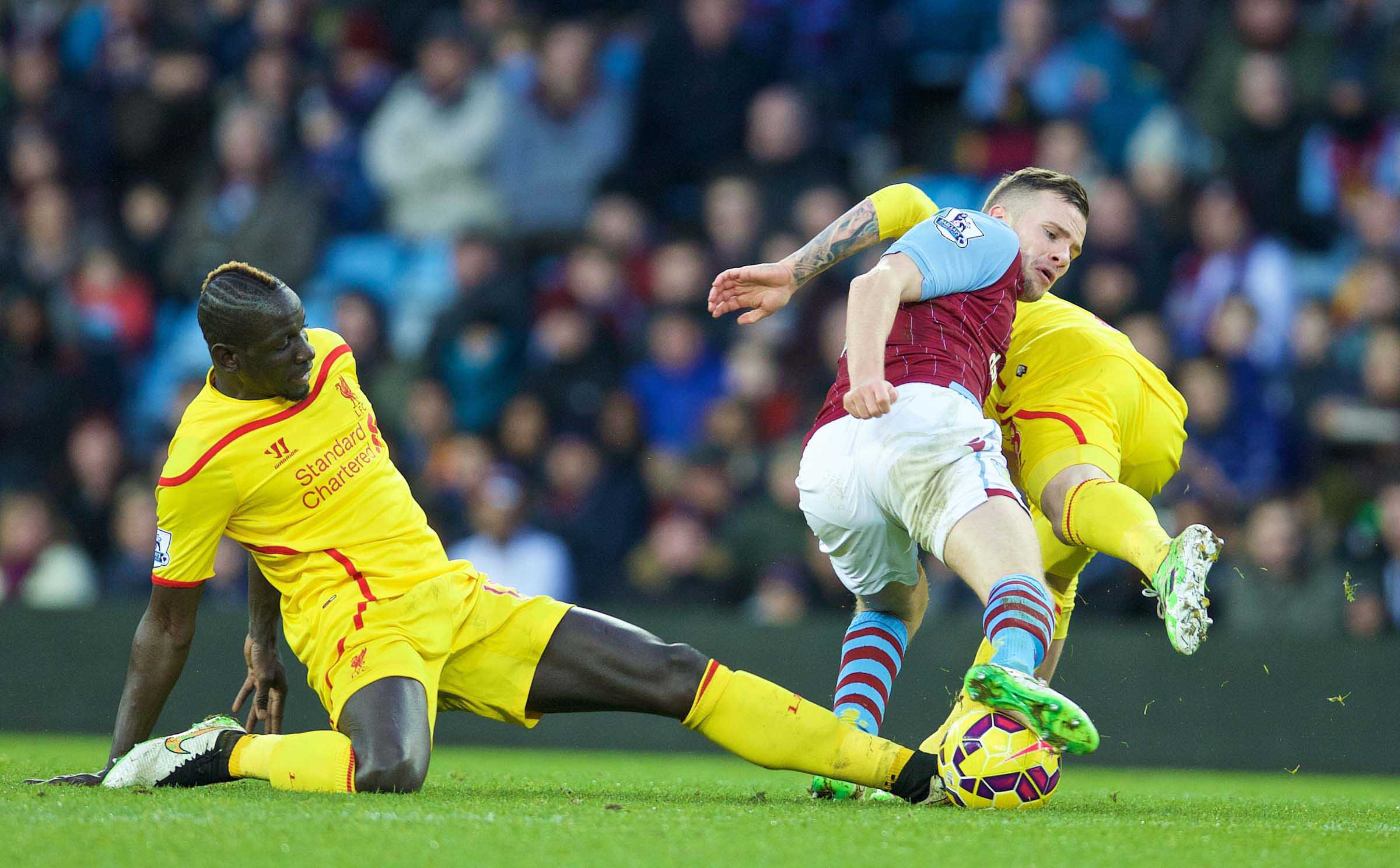 His availability had been rumoured, and there were stories from all around Europe about how Chelsea wanted him, how Arsenal had stolen a march on them, how Barcelona wanted him in to partner Gerard Pique, Bayern were linked too, but Liverpool never really entered the equation, until they signed him. The club's transfer dealings and methods have been questioned heavily in the last couple of years, not least by me, but Sakho appeared to be an astute signing, though questions were asked about why the club had spent £18million on a centre back when they apparently still needed a striker and why was a left sided defender being brought in when they already had Daniel Agger (that's the perennially injured Daniel Agger)?
In his first full season there were some shaky moments, but he formed a decent partnership with Skrtel and adapted when Kolo Toure came in, but all the same was part of a Liverpool defence whose leakiness played a big part in preventing them from winning the title. He was largely blamed for the side's capitulation at Crystal Palace, in spite of the fact that, of the back four that day, Sakho was the one player you could argue wasn't individually at fault for any of the goals.
For all his tackles, for all his successful passes and for all his physical domination of strikers, something Sakho just couldn't get away from was the incessant comparisons to Djimi Traore, from the media and his own fans. No offence to the Champions League winner, but that comparison has never been intended as a compliment.
The comparison was clearly based on the facts that they're both defenders, both French with an African background and both left-footed, but for me that was where the similarities ended, with an absolute full stop. In terms of football ability, it was like comparing Javier Mascherano with Christian Poulsen.
On the international stage, Sakho's talent was recognised by the then France boss Laurent Blanc, who gave him his debut in a 2-1 win at Wembley against England at the age of 20. Even with plenty of fierce competition for places, Sakho remains a key member of Les Bleus, starting ahead of the likes of Laurent Koscielny and Eliaquim Mangala at last summer's World Cup, keeping a number of clean sheets with Real Madrid's Raphael Varane to his right.
However, in spite of his acceptable first season, and an impressive World Cup, Brendan Rodgers felt the need to invest £20million in Dejan Lovren, a left-sided centre back. You couldn't help but feel like that was a metaphorical megaphone from the manager, screaming "You're not good enough Mamadou!"
Sure enough, Sakho started the season on the bench, watching the Reds stumble through the opening months of the campaign, only being handed cameos here and there when Lovren or Skrtel needed a rest, including in the 3-0 demolition of Tottenham. Both he and Lovren had played very well, but their performances were only remembered for one moment where they both went for a ball and both missed, allowing Nacer Chadli to nearly score. He then came on to play on the left of a back three against West Ham, and he and Lovren clashed again, literally this time as they collided heads jumping for the same ball.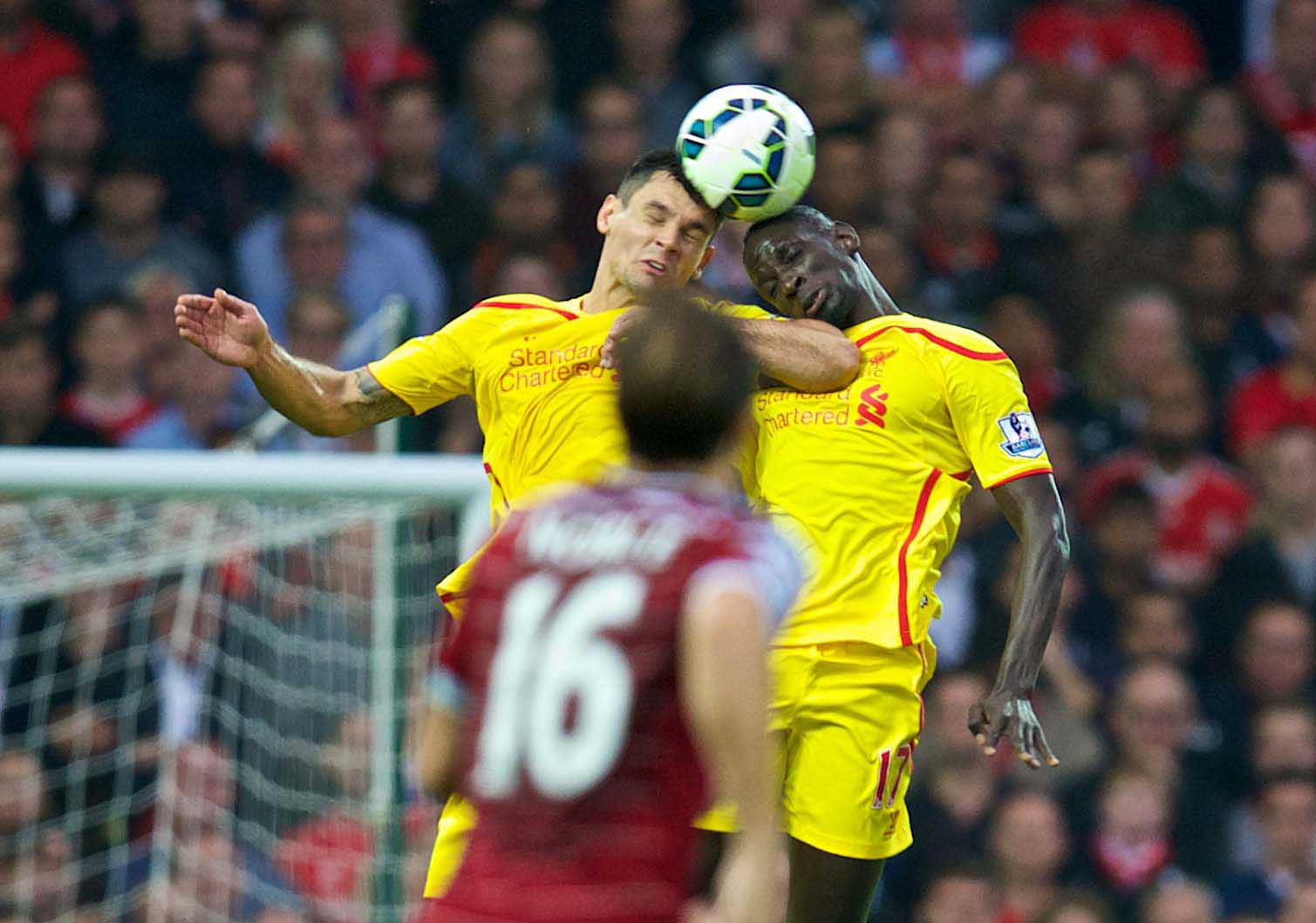 The final straw for Sakho came when he was left out of the squad for the Merseyside derby. He left the stadium without permission. By all accounts, and understandably, Rodgers was furious. Sakho then picked up a conveniently timed injury, but even when he returned, he continued to be a spectator while Lovren continued to start, and continued to struggle.
Eventually, fate intervened and after Lovren picked up an injury in the 3-1 League Cup win at Bournemouth, Sakho came on to play the second half, and didn't look back. Since then he has cemented his place on the left side of a back three, showing composure, inventiveness and shepherding anything out of play that can be shepherded out of play. He'd make a great shepherd.
Slowly, Sakho appears to be winning over the doubters, including Rodgers. It's pretty clear that Rodgers wasn't as impressed with the 24-year old as I was after his first 12 months at Anfield, but the form of Sakho and the way the goals against column has dried up since his introduction to the team suggests that perhaps he too is starting to see the ability that led someone at the club to say "Yeah, he's worth £18m easy. Get it done."
Via Martin Tyler: Of players that have attempted >500 passes in 2014/15, the player that has misplaced the fewest is Mamadou Sakho (58/525)

— Andrew Beasley (@BassTunedToRed) January 22, 2015
According to the excellent Andrew Beasley on Twitter, Liverpool have conceded a goal on average every 113 minutes with Sakho in the team, as opposed to every 60 minutes without him. You can use stats to prove anything, but that one is pretty clear cut.
As alluded to earlier, its not that I think Sakho is the perfect centre back, he still has much to learn and he can still be criticised about certain things.
My biggest gripe is that he's widely criticised for his passing and his composure, when in reality, they are his two biggest strengths, apart from shepherding. Good Lord he loves to shepherd, almost as much as Jose Enrique.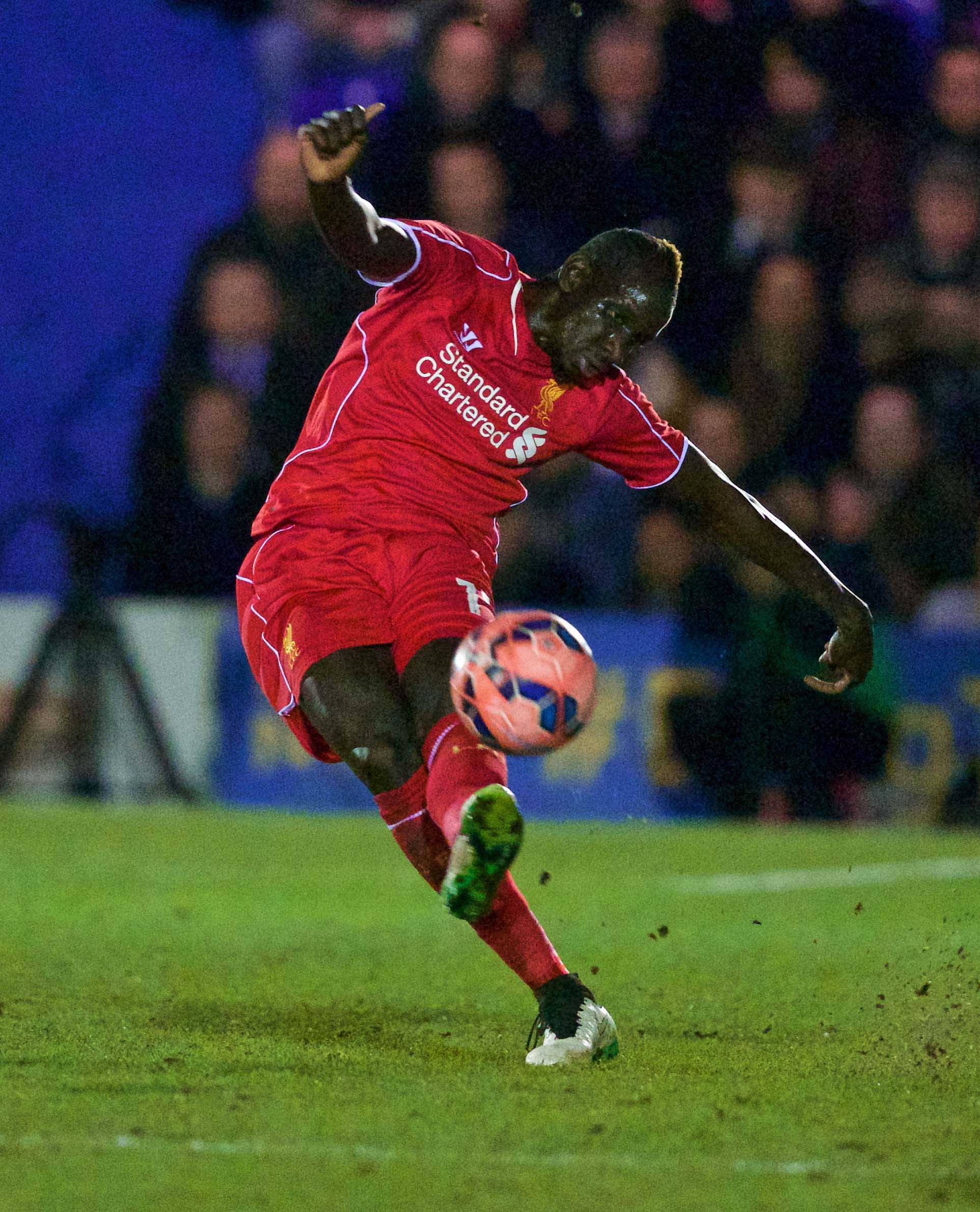 What's most disconcerting though is that this isn't your typical fan misconceptions, this is a widely held belief among, I would venture to say, most in the media. Not a single game goes by without a commentator mentioning how 'awkward' Sakho looks in possession. At the World Cup, Martin Keown mentioned it on three separate occasions in one game.
For that game Sakho achieved well over 90% success rate with his passing. Yes, he looks awkward on the ball, in the same way Peter Crouch did (and still does). That of course, doesn't matter, because he is not awkward on the ball. In fact he is more in control than most others, just look at his stats.
His pass completion percentage this season is a respectable 89.6%, slightly reduced on last season when it was 92.5%, but he is averaging almost 60 passes a game now, opposed to just over 50 last season (from WhoScored.com).Some defenders can skew these stats by playing an incessant number of balls back to their keeper or under no pressure passing to their fellow centre back, but when you watch Sakho, what makes his passing stats all the more impressive are the sheer number of forward passes he makes, many attempting to get through an entire midfield.
One of Liverpool's most potent weapons in their recent setup has been Sakho's ball down the outside into Coutinho. It opens up the entire left side, and always seems to find the mark, and of course because it's 'only Sakho', it is very rarely anticipated by the opposition.
He is also improving all the time without the ball (did I mention shepherding?). He doesn't seem to foul people very often, or not by mistiming tackles anyway. He throws himself into tackles in a way that, like his passing, gives the illusion of being out of control and reckless, but he always seems to take the ball.
If you can find a video of the Villa game, just look at the tackle he makes on Agbonlahor in the 32nd minute. It epitomised his style and his ability when it comes to tackling. Very few centre backs, if any, defend in the way he does and it can make him an unpredictable hurdle for strikers to approach.
There are of course still things he can improve on. For a man who was a leader from a young age in Paris, his communication with his fellow defenders could be better, especially when Lovren plays. They seem to have a great desire to challenge every ball, at the same time. There are moments when he leaves his man to attack the player with the ball before Skrtel is aware that he needs to cover, leaving space in behind.
However, he has stated in an interview how he feels his English is improving and that we will see a more vocal Sakho once he feels more confident in that area. He could also be more of a danger in the opposition box from set pieces, a crucial aspect of a centre backs arsenal in today's game.
I decided I was going to write this piece earlier this week, so was relieved to see him have another dominant performance against Chelsea. He blunted Willian and helped Skrtel and Emre Can keep Diego Costa as quiet as he's been since he arrived in England.
https://www.youtube.com/watch?v=HhUNqdl8Ab0
A month or so ago I wrote a piece for this website on Dejan Lovren, stating at the end how Liverpool needed him to step up and re-discover his Southampton form. I was wrong. Liverpool just needed to get Sakho on the pitch and let him be Sakho. Now that Rodgers has done that, he can't stop Sakho-ing all over the place.
Remember last season when Liverpool were mad? An unconventional band of mentalists inexplicably weaving their way to a title challenge? Well I've missed that. Not just the exciting attacking play, the goals or the points, just the way they played football that made everyone sit up and say "Are these good or just giving the illusion of being good?"
Then we'd score before they could figure it out. Watching them was like 'The Turn' in the film 'The Prestige', and for me, that's exactly what Sakho is like.
People criticize his unconventional ways, but it could be that this is the very reason why he's so effective. Players take him on thinking "It's only Sakho", and he floors them. They stand off him thinking "It's only Sakho" and he passes through them. Sooner or later they might figure it all out and instead think "Oh balls, it's Sakho", and more than likely, he'll floor them, then pass through them.
His awkward style attracts criticism, but that really says more about the insecurity of the person making the criticism. "Unless you play football in the conventional way I'm familiar with, then you must be rubbish." It is cock of the poppiest kind.
Shite at heading though.