BEFORE proceeding with this article, there are a few important things you need to know about me, writes PIM WANGTECHAWAT.
I am a girl in my early twenties. I am a Liverpool fan (obviously). I am Thai, which means I look as Asian as you can possibly look. And I was that tourist in that Thomas Cook seat at Anfield.
Let me rewind a little.
I come from a country where supporting Liverpool is a huge thing. Huge. The morning after Istanbul happened, one of our most famous news anchors delivered the morning news in a Liverpool shirt. He hadn't slept the entire night.
When you go around the country, you see the badge on motorcycles, on the back of cars — there is even an entire restaurant dedicated to the team (the food there is quite terrific, but that's another story). In Bangkok, where I live, you'd spot a Gerrard shirt or a person in full Liverpool kit just a few minutes after you walk out the door.
I was among the fans who went to see the Reds play in Bangkok during the 2009-10 pre-season. Jay Spearing was running around, Voronin did his whole pony-tail thing, Gerrard was stuck in court back in Liverpool, and the Reds were pretty dreadful all around. But, in spite of it all, we got to see Xabi Alonso walking around in his flip flops, Dirk Kuyt gave us a smile, and we chanted Fernando Torres' name until it felt like the stands would collapse.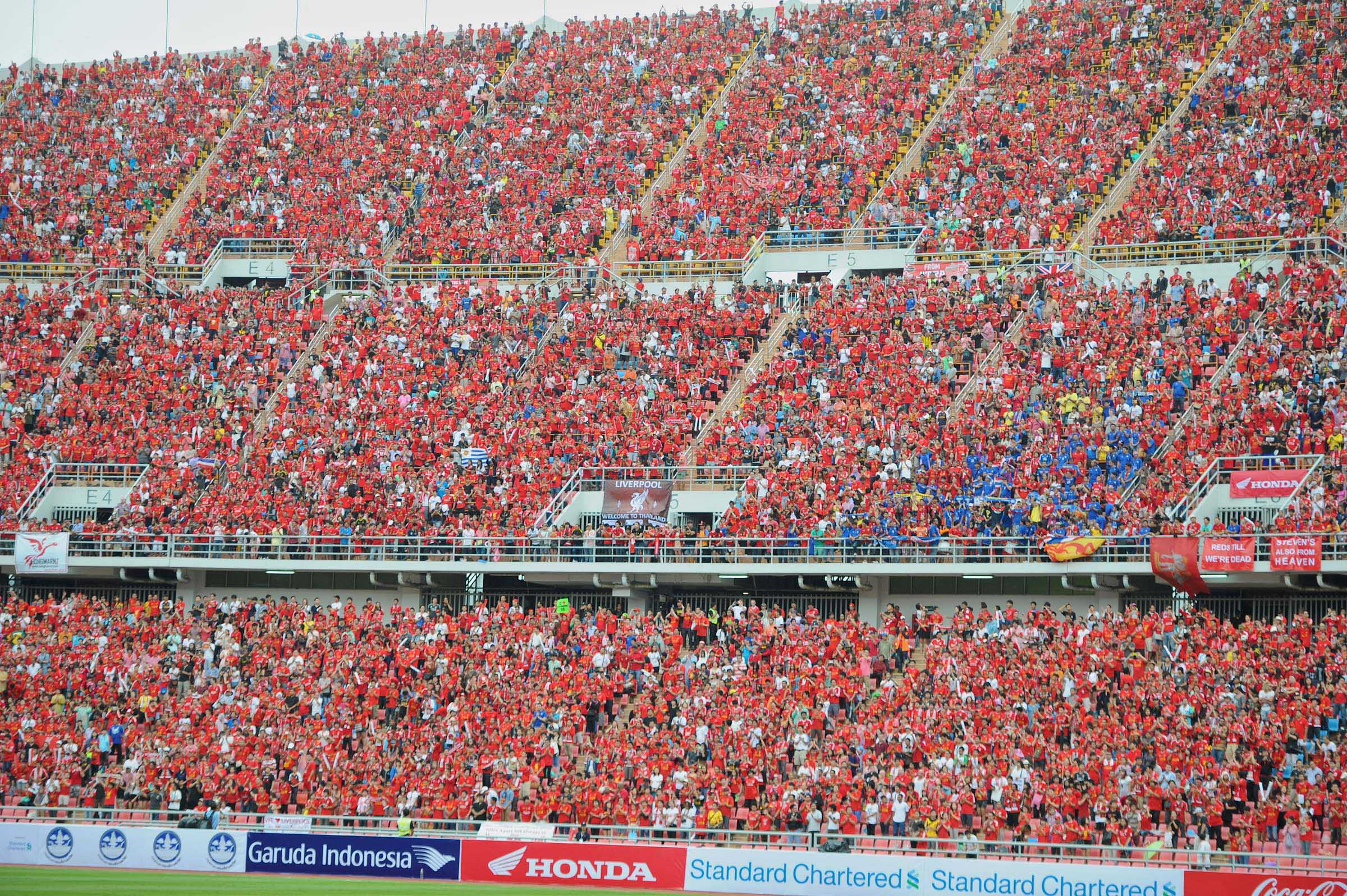 It was like The Beatles had come to town. In fact, The Beatles' reception would be nothing like what these lads got. We are proper fanatics.
All that said, for the average Thai Liverpool fan, going to a match at Anfield is a distant and impossible dream. Even coming over to Europe is a pretty difficult feat. And it is safe to say that our country and its people are as different from Liverpool and their people as Jose Enrique is to Jamie Carragher. Which is to say, there is a lot of difference. (NOTE: I am, by no means, comparing my countrymen to Enrique. Oh, what the hell).
And yet, we love the club. I'd like to believe we all love it the same way.
I was lucky enough to watch the Reds play in England twice during my time studying in London. The first time, my parents took me to White Hart Lane. It was back when we were under Kenny. My family and I could not buy tickets through either of the clubs' official websites because they were already sold out. The ones that were available, we did not qualify for. I won't bore you with the logistics of it, but the gist of it is that we couldn't get the tickets "the right way". So we had to buy them through a ticket touting website. I do not want to write down the amount we paid for them, but I'll say this — it would be enough to pay a week's rent for a posh London flat.
A few days before the match, the tickets still hadn't been delivered to our hotel. We panicked, my father did some yelling down the phone, and just the day before the game, they arrived. It was close. Our seats were among the Spurs fans and just behind a pillar.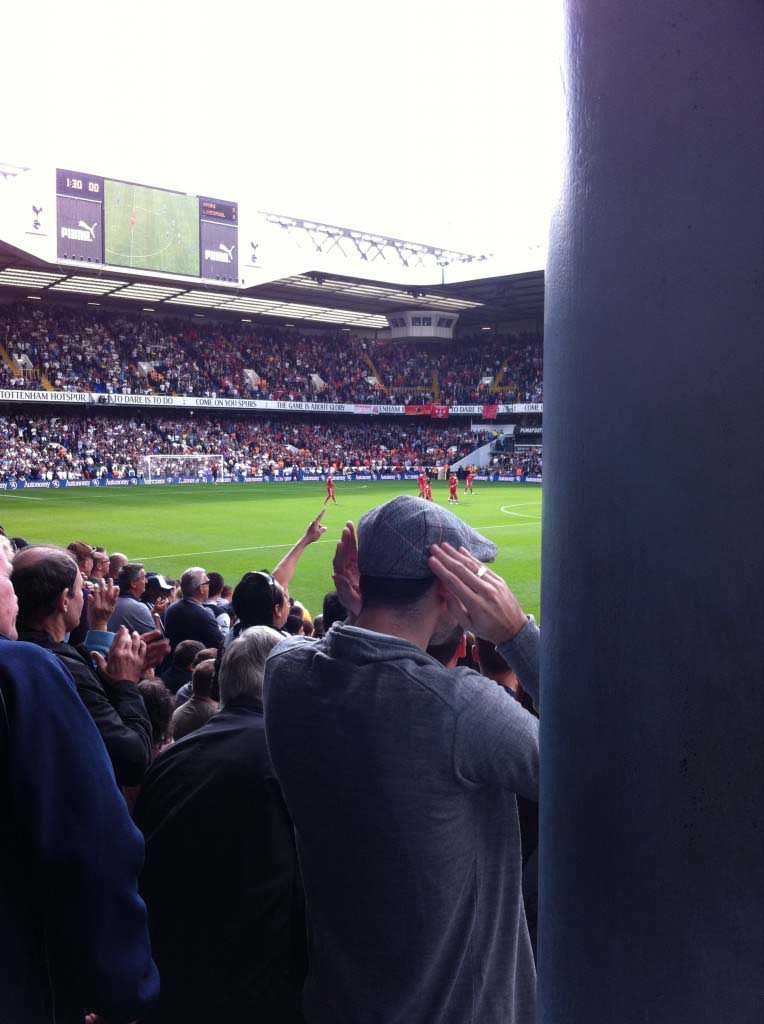 No one should go to a match in this way, but for a clueless Thai girl from halfway around the world, I felt like it was the sacrifice I had to make.
All in all, it was a mix-bag kind of experience. We talked to a nice steward who said the away end always sells out when Liverpool play and we got to hear stories about dodgy Arsenal fans. My dad, who is not a football fan, yelled to get Carra's attention during the warm up (the IQ levels of us Asians tend to drop considerably lower when we're tourists in Europe). Oh yeah, and we lost 4-0. That part was miserable.
For my first time going to Anfield two years later, I was determined not to repeat the same experience. It was a game against Manchester City. My two younger brothers and I took the coach up from London and we arrived in freezing Liverpool at 6am. Again, it was almost impossible to get tickets. I was not going to risk it again with another ticket tout. We ended up with Thomas Cook. The price came with accommodation. For a tourist who would have to pay double that for tickets and accommodation, this Thomas Cook package was the best option. That, or we were just clueless Asians.
This time, we sat right at the back of the Main Stand. It wasn't too bad, actually. People around us seemed to be from Liverpool, I think. Everyone left us alone. We sang when the songs spread our way from The Kop. Stood up when something exciting happened, and then just sat watching the game. Basically, we did what everyone around us was doing.
We drew the game 2-2. I got to walk across Stanley Park, joined in with You'll Never Walk Alone, finally caught a glimpse of Steven Gerrard, and celebrated TWO Liverpool goals. My brother got to meet Daniel Agger. There were a few tears and we were made up.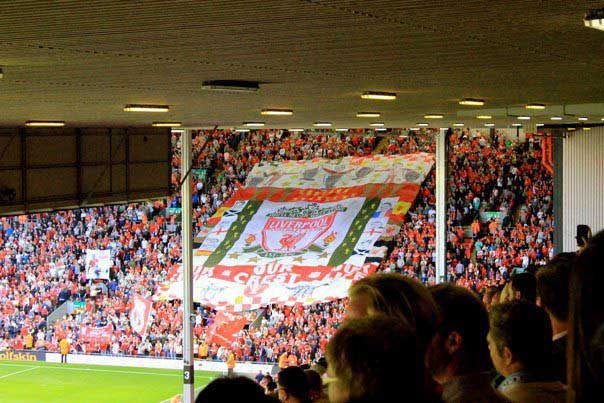 Lately, there have been a lot of discussion about "real" fans and the atmosphere at Anfield. What is the point of all my ramblings, you might ask. Well, maybe there isn't any point. But here's the thing.
I myself could have easily been the person with the half and half scarf. I could have easily been the tourist taking the selfie. And in many ways, I was the "atmosphere-destroying" Asian girl in the Main Stand. It is just this:
We do not know any better.
I'd like to think that there is not just one "right" way to support a football club. If there is, the rules should be printed somewhere. Preferably on the internet in multiple languages. But right now, there are no solutions and we struggle to even discover the true causes of these problems. My experiences are just that — experiences. Your experiences are just that as well.
People talk of taking action. Of making changes. Maybe first, before we take action, now is the time to listen. To everyone.
[rpfc_recent_posts_from_category meta="true"]
Pics: Submitted & David Rawcliffe-Propaganda
Like The Anfield Wrap on Facebook