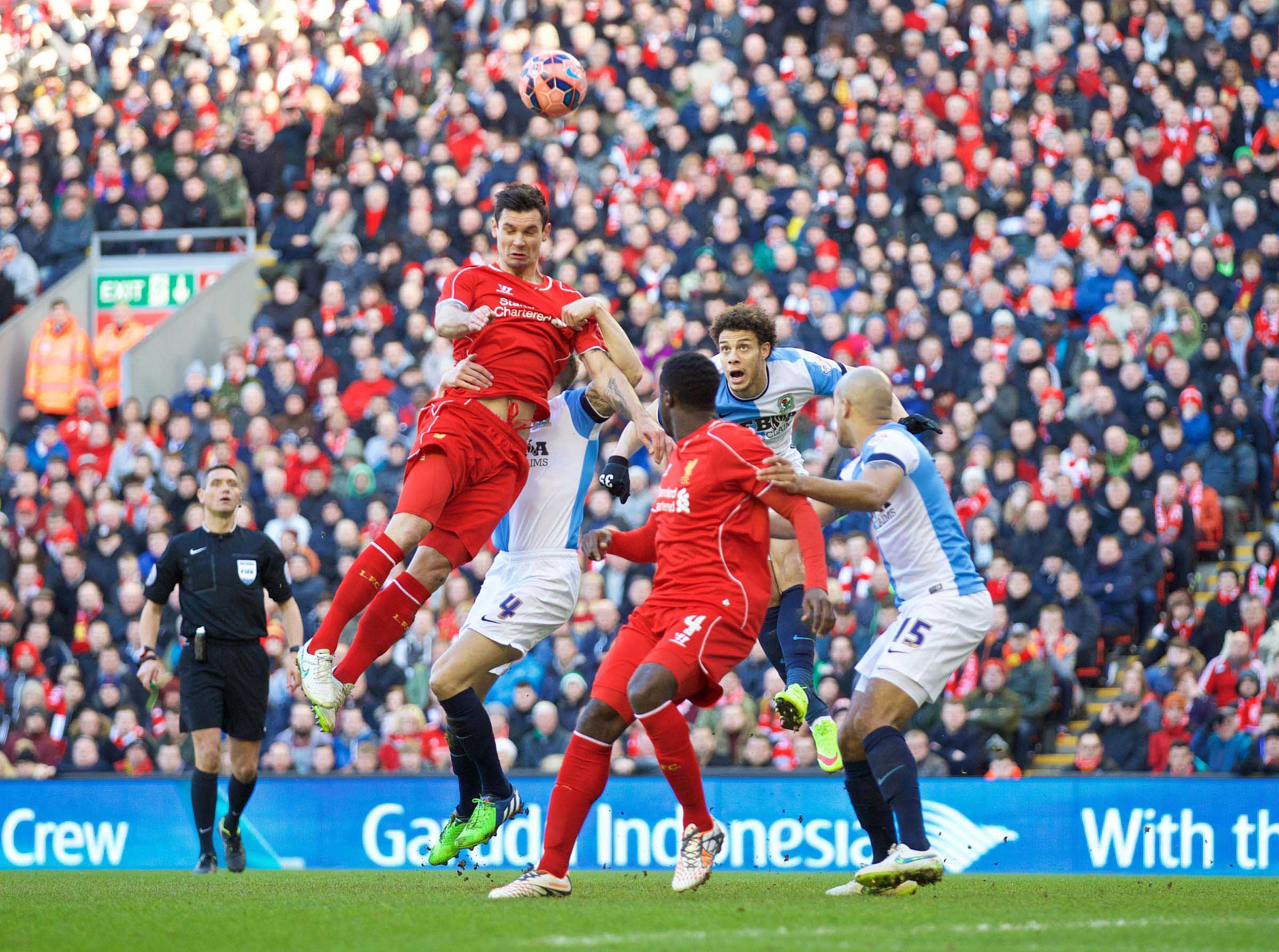 I'M going to get into the game. But three things I want to bang on about first.
1. Play The Semi Finals At Wembley……if you must. It's a dreadful affair Wembley. The London night, fractured — the feeling everyone is having more fun. The boozers closing at about 8pm. Dreadful. But if you want the income for the two games, sound. Do it that way.
Let's have the final at Cardiff then. Cardiff where, in the words of Ste Armstrong, they've lashed the stadium at the top of Bold Street. Cardiff where the city is alive and actually something, actually pleased to see you, not a parasitic mess that treats you as a distraction and inconvenience. Let's let them have double bubble for the semi. They love the money and that. Have the final where sport matters.
2. The Magic Of The Cup
The Magic Of The Cup has seemingly become The Rewriting Of The Rules. One side is given carte blanche to wallop the other. It started for Liverpool three minutes into their third round tie against AFC Wimbledon when Manquillo had to withstand a leg-breaking tackle. Nothing.
The rules are the rules. I'm all for a more physical game, but if that's what we want then let's change the rules. Let's not have FA Cup rules and League rules. It's the sneaking in of context. The context is the competition; that one side is The Underdog and as such should be given every chance. As soon as the side which is The Overdog responds, free kicks etc are given against.
This isn't dealing with today's game beyond the notion that The Underdog gets a pass to get about The Overdog. That is said in the dressing room. You know it. I know it. Television and the referee should know it: Let them know what we are about. In other words behave recklessly. Which leads to Martin Skrtel on the deck for eight minutes.
That's magic.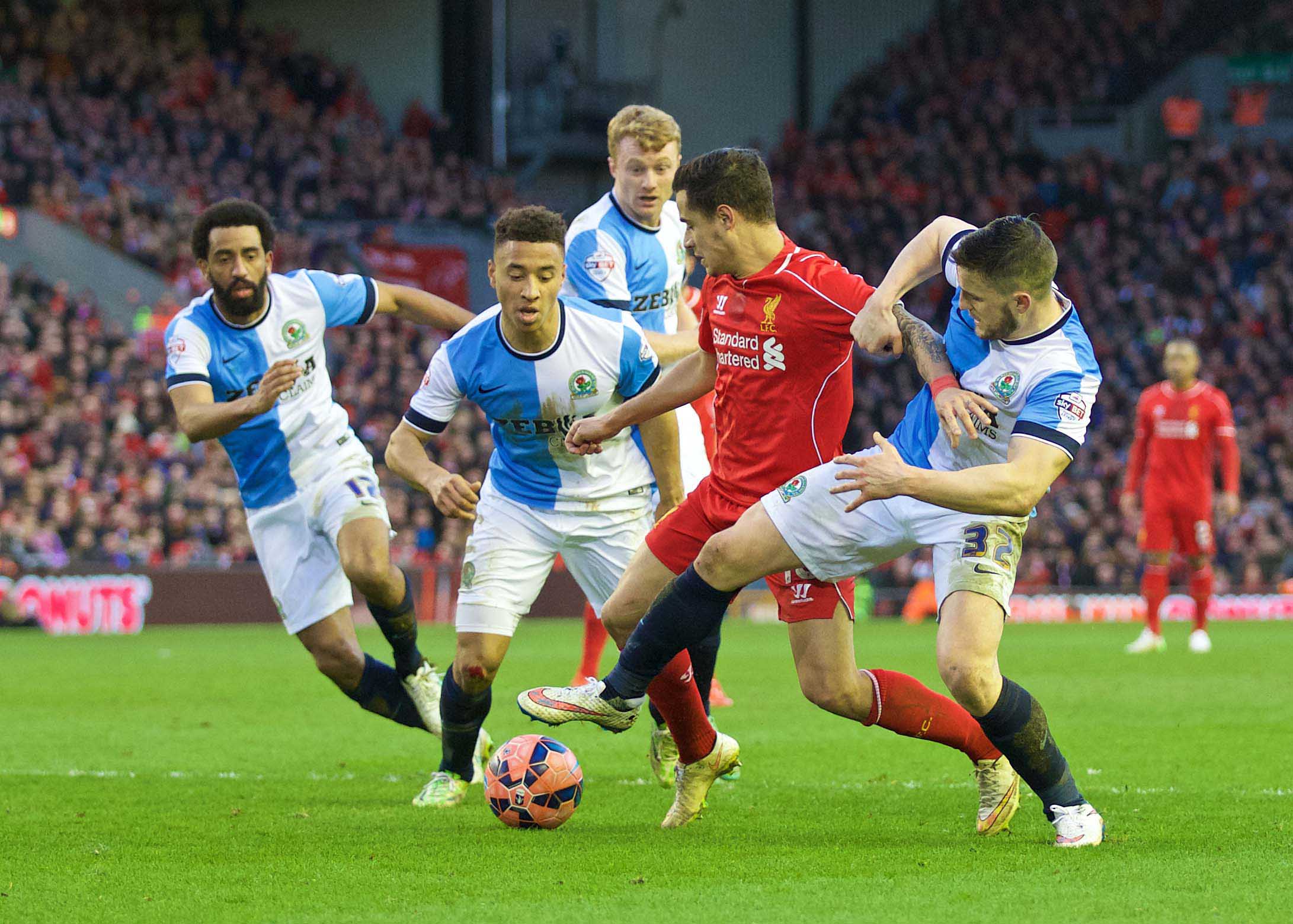 3. The Pitch Is A Disgrace
The manager cited this earlier this season at a time when things were a bit more wobbly. It got short shrift in most quarters and I understand why. I never want to have the sense of football managers, gilded football managers, having hiding places.
And yet. And yet.
It's dreadful. For the level of side we are, for all our gilded resources, how it has got this bad is remarkable. Growing up, I remember my dad waxing lyrical about the Anfield surface in comparison to Old Trafford or Highbury. We'd play on a carpet. It's rare a flaw is as visible at a leading football club. There is no hiding place on it. The club, internally, should be working out how this has happened and should be doing something about it. The phrase "never again" should be bandied about.
Liverpool were too static, too slow. They didn't get about their business and it should be a wake up call. This is my concern, dude. Liverpool still look short of goals, of fizz, of goals. The Burnley performance was impressive but too often games in this league are decided by muscle, by power, by having simply too much and Liverpool today didn't have too much for Blackburn and they should.
It's no disaster. Liverpool are still in the cup and one day soon we will all get to troupe along to Ewood Park. What a night that will be. Liverpool will play and play and Blackburn will break.
However, we can learn from this. Liverpool need to earn the right to play whatever the rules are. Emre Can looked lost in centre midfield, his performance became a paean for Lucas Leiva and Joe Allen. He isn't sharp enough, he isn't appreciative of the angles in and out of possession. The idea is that the only way he'll learn is by playing and that's fair. But I'm impatient and want to win. Emre Can in centre midfield is currently inhibitive to that.
4 – Just four of Liverpool's 21 efforts in the match against Blackburn were on target. Wayward.

— OptaJoe (@OptaJoe) March 8, 2015
Indeed, this wasn't just a game crying out for Allen or Lucas, it was crying out for Gerrard. Gerrard to clatter someone. Gerrard to get in the referee's ear. Gerrard to do something unlikely and make his class tell. Footballing arrogance; big characters.
It was noticeable in that context that from the moment Balotelli arrives on the pitch he's the best player on it. He's demanding of the ball, his movement good, his touch certain. The ball over his shoulder to Sturridge deserves a finish. It gets a finish, it then deserves our purplest prose evoking the marvellous, much missed Alan Edge.
Johnson did well without eradicating the mistakes that too often just piss you off. That is the problem. Everybody makes mistakes but it feels like his just keep on giving. Regardless it's a solid performance at the back and some excellent final third passing which makes Emre seem that bit less essential. Johnson shows this year and next what cover in that position will need to look like.
Sterling seems isolated. The idea he and and Coutinho can combine on the left flank better on paper than reality. Henderson wasn't himself and Liverpool never looked entirely likely.
But it is one more game. One more chance to watch these lads and have them play together. In a sense, good.
A season that had looked too full suddenly became too empty. We'll get to go to a mill town, sing songs with our friends and see Liverpool hopefully win. With a sudden sense of summer, I'm finding few downsides to that. Frustrated but gratified. I want to know the date now. I'm excited already, despite the magic, despite Wembley.
Nothing should be easy but all of this should always be the most fun you can imagine.
[yop_poll id="38″]
[rpfc_recent_posts_from_category meta="true"]
Pics: David Rawcliffe-Propaganda
Like The Anfield Wrap on Facebook