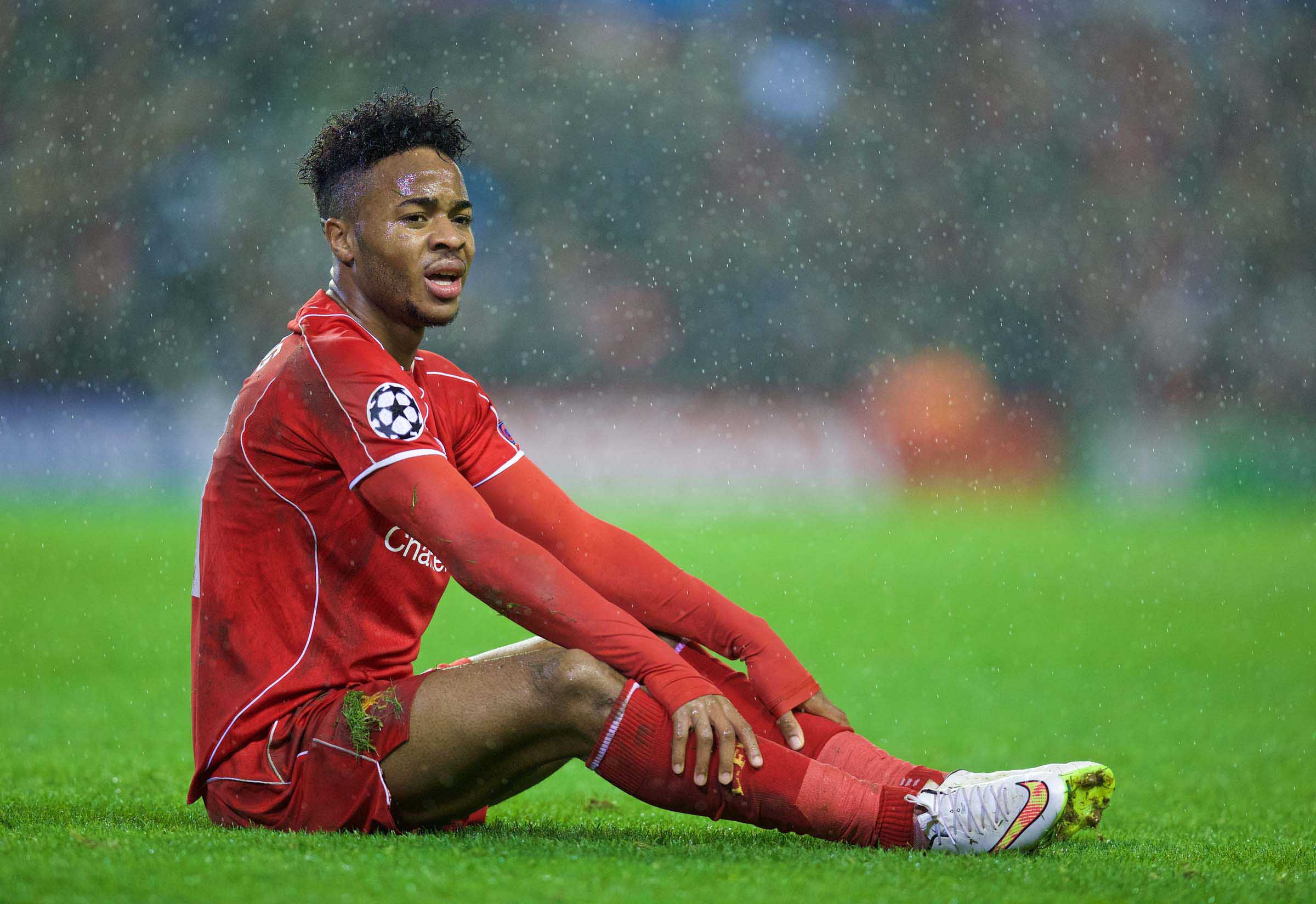 JUST as democracy is said to be the worst political ideology except for all the others, so Raheem Sterling would currently appear to be Liverpool's worst player except for – well, you get the picture, writes PAUL CANTWELL.
So poor have the Reds been this season, both individually and collectively, that Sterling – a player with just three goals and as many assists to show for 22 first team appearances – would be the overwhelming favourite to pick up the club player of the season award were it to be conferred tomorrow.
However, while Sterling may be a bit short in the hard currency of goals and assists, he is rich in promise and, using this promise as leverage, Sterling's agent will be looking to significantly boost his client's bank balance in the current contract negotiations between player and club.
In a Liverpool side largely bereft of imagination and character, Sterling has been arguably the only player to exhibit both qualities on something approaching a regular basis. Amid some of the most insipid and impotent attacking displays Anfield has seen in years, Sterling's eagerness to get on the ball and at least try to make things happen has singled him out as a rare bright spot in an otherwise gloomy season so far.
That Sterling deserves a new, improved contract, is obviously not in question. However, what is rightly up for debate is the figure on the page. On the one hand you have an England international with bags of pace who's clearly been the club's leading performer so far this season and a Young Player of the Year nominee last time out. Plus, with UEFA insisting on a quota of home-grown players in each Champions League squad, Sterling's Premier League value – like that of all English players – increases before he even kicks a ball.
On the other hand, however, you have a player for whom valid questions remain over end product, decision-making and, indeed, long-term ability to rise to the very pinnacle of the game. Too often Sterling wastes good positions by taking too much out of the ball, running blindly into yet another alley heavily populated with opposition defenders. Although it's true that the players' often poor decision-making could, at least in theory, be coached out of him, the fact remains that having made his 99th first team appearance against Basel on Tuesday night, Sterling has an underwhelming 15 goals to his name, and this season only has a goal or an assist every 308 minutes.
Were Sterling not playing in such an under-performing side, this meagre return would surely have resulted in more bench time and as a result significantly weakened his agents' negotiating position. But, due to a number of factors, Sterling's negotiating position is anything but weak.
Not for the first time Roy Hodgson has done Liverpool Football Club no favours, this time by making Sterling not just a pivotal part of his England set-up, but arguably the only exciting element of an otherwise soporific team. As a result Sterling's moderately promising international displays have been given the standard over-the-top treatment by the giddy denizens of the national press.
Suddenly there's talk of Real Madrid sniffing around the 20 year old, although there's little evidence to suggest that particular rumour originated anywhere other than in the overactive imagination of an excitable red top hack. As they have done with countless others down through the years, the media have created a young English player for whom ability on the page far outstrips ability on the pitch.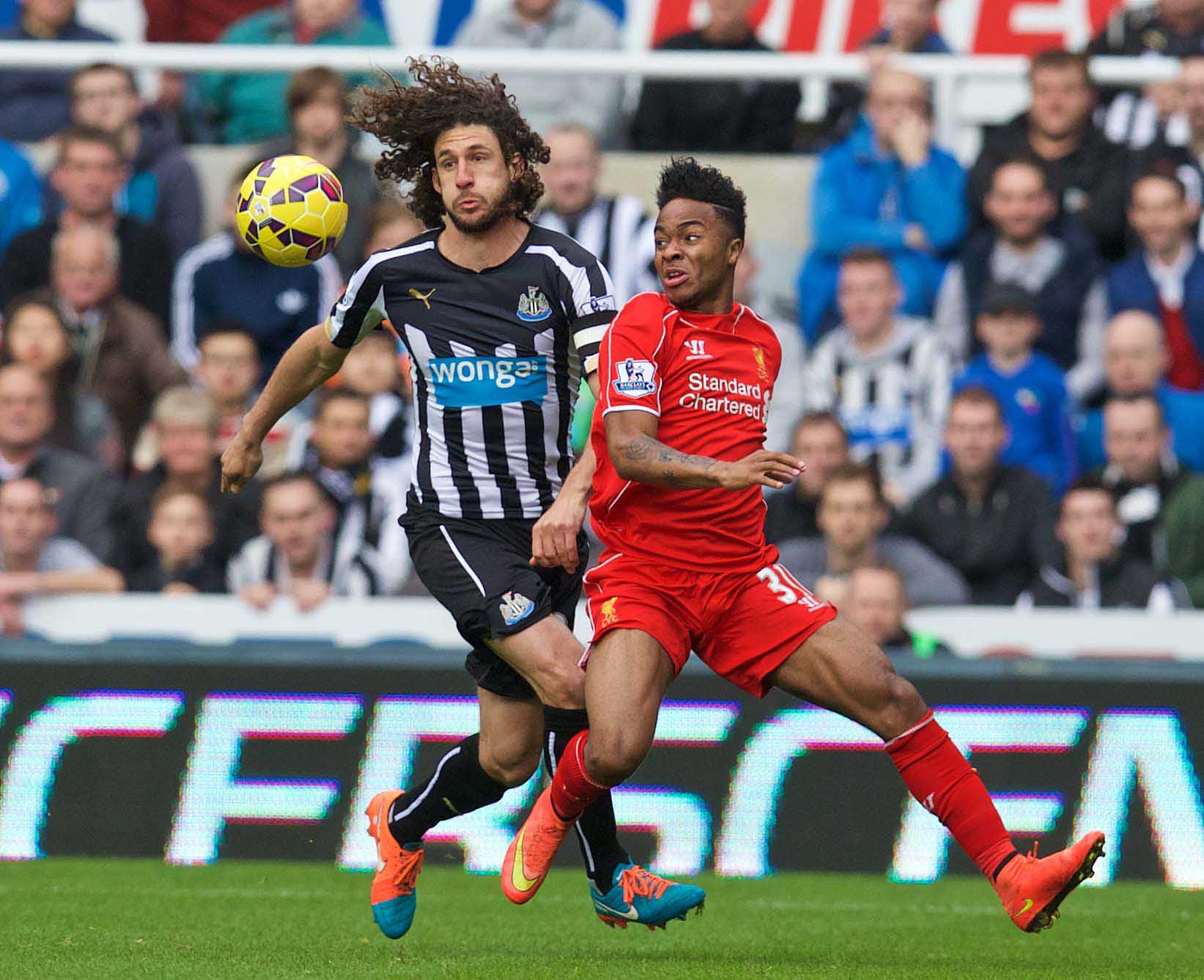 Although the club's reported initial offer of £70k per week appears very low for a player of Sterling's profile, these negotiations should not necessarily take the form of previous ones with young, home-grown stars at the club, such as Robbie Fowler, Michael Owen and Steven Gerrard. Such was the unimpeachable talent of that trio at Sterling's age that the club were rightly urged to accede to the player's every demand, but Sterling is nowhere near the level of any of the aforementioned, all of whom were bona fide superstars by the time of making their 100th club appearance.
None of which is to say that Sterling can't go on to become a Liverpool great, but merely that the current contract talks should be based on present reality rather than future dreams. So if £70k is too little, what then is a fair offer? Well, therein lies the rub. While Sterling and his advisers may focus more on the weekly figure, the club will quite rightly be looking at the total cost of the contract.
For instance, were Sterling to accept a five year contract for the £70k per week reportedly on offer (which is very unlikely we are told) it would cost the club in the region of £18m. Few would argue Liverpool wouldn't get at least that were they of a mind to sell Sterling next month. But by the same token, if Sterling were to get, say, £120k a week, that would represent a £31m investment from the club. Whilst Sterling is young, English and undoubtedly talented, the question must be asked: is he £30m+ talented?
Many observers believe so, including one with a better vantage point than most — club captain Gerrard, who recently predicted Sterling will go on to become a 'future superstar' of the game. The problem with such lofty predictions is that they are ten-a-penny in today's game and even more frequent if the player in question happens to be in possession of an English passport.
This time last year we were hearing similarly heady pronouncements about the merits of — then England eligible — Adnan Januzaj. Last week Januzaj was linked with a loan move to Real Sociedad after appearing to be left in limbo at Manchester United.
Whether Sterling develops into the next Gareth Bale or remains an Aaron Lennon-type player who promises much only to deliver far less, will — in hindsight — determine the value or otherwise of the contract the club offer Sterling. As a purely business decision, however, it would clearly make sense to offer the player an enticing new deal to tie him to the club for the long-term, if for no other reason than to avoid a McManaman/Owen scenario where our brightest talents leave for the price of a Christian Poulsen.
In the end, giving Sterling a contract on whatever terms he wants may well turn out to be the worst option. The worst option that is, except for all the others.