FORGIVE us if we've been a bit slack with getting the podcast out, we had jetlag, dizziness, drinking and talking about footie in Oz with Craig Johnston to get through. And it's only a day late.
Anyway, we've recorded one now…. and we collared a very special guest to join some of the regular faces: Neil Atkinson, Jon Gibbons, Andy Heaton, Jim Boardman and Gareth Roberts.
Yes, Liverpool manager Brendan Rodgers took time out from preparing for the friendly with Melbourne Victory at the MCG to talk to the lads about bridging the gap to the top four, targets for next season and Pepe Reina. And the Reds boss even tackled the infamous TAW opening question.
APOLOGIES IN ADVANCE FOR THE SOUND QUALITY, SOZ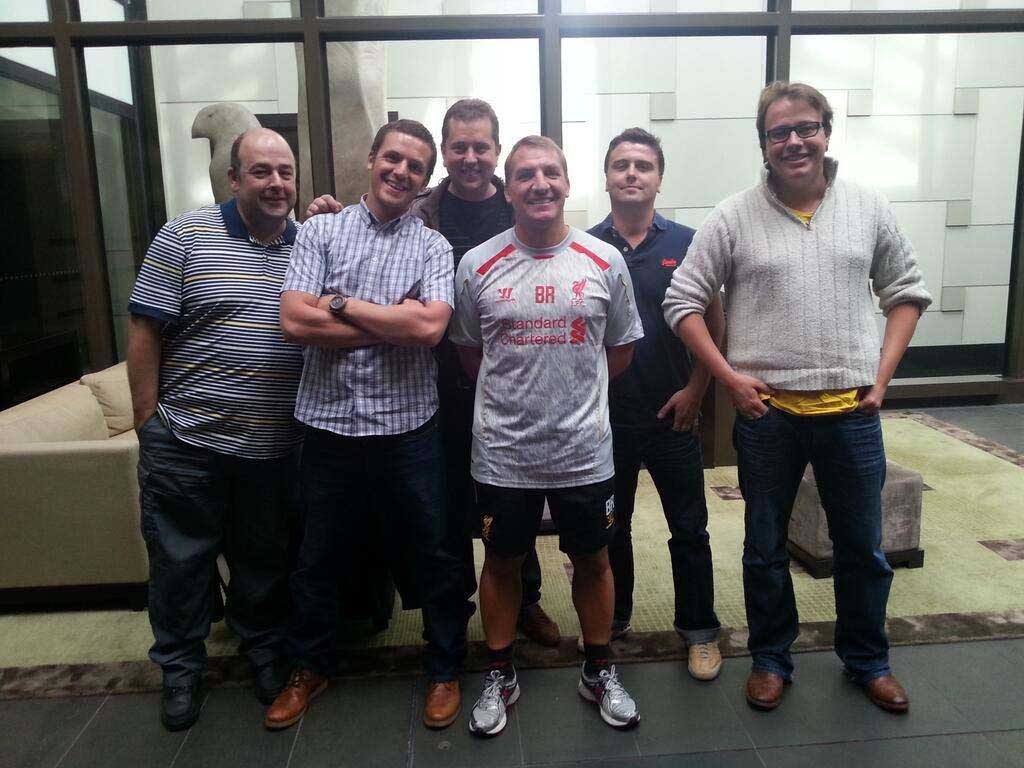 Tickets for TAW Australia events
Direct link to PODCAST: BRENDAN RODGERS TALKS TO TAW
[smart_track_player url="http://traffic.libsyn.com/theanfieldwrap/PODCAST-_RODGERS_TALKS_TO_TAW.mp3″ title="PODCAST: BRENDAN RODGERS TALKS TO TAW" artist="TAW Player" color="ffffff" background="default" ]