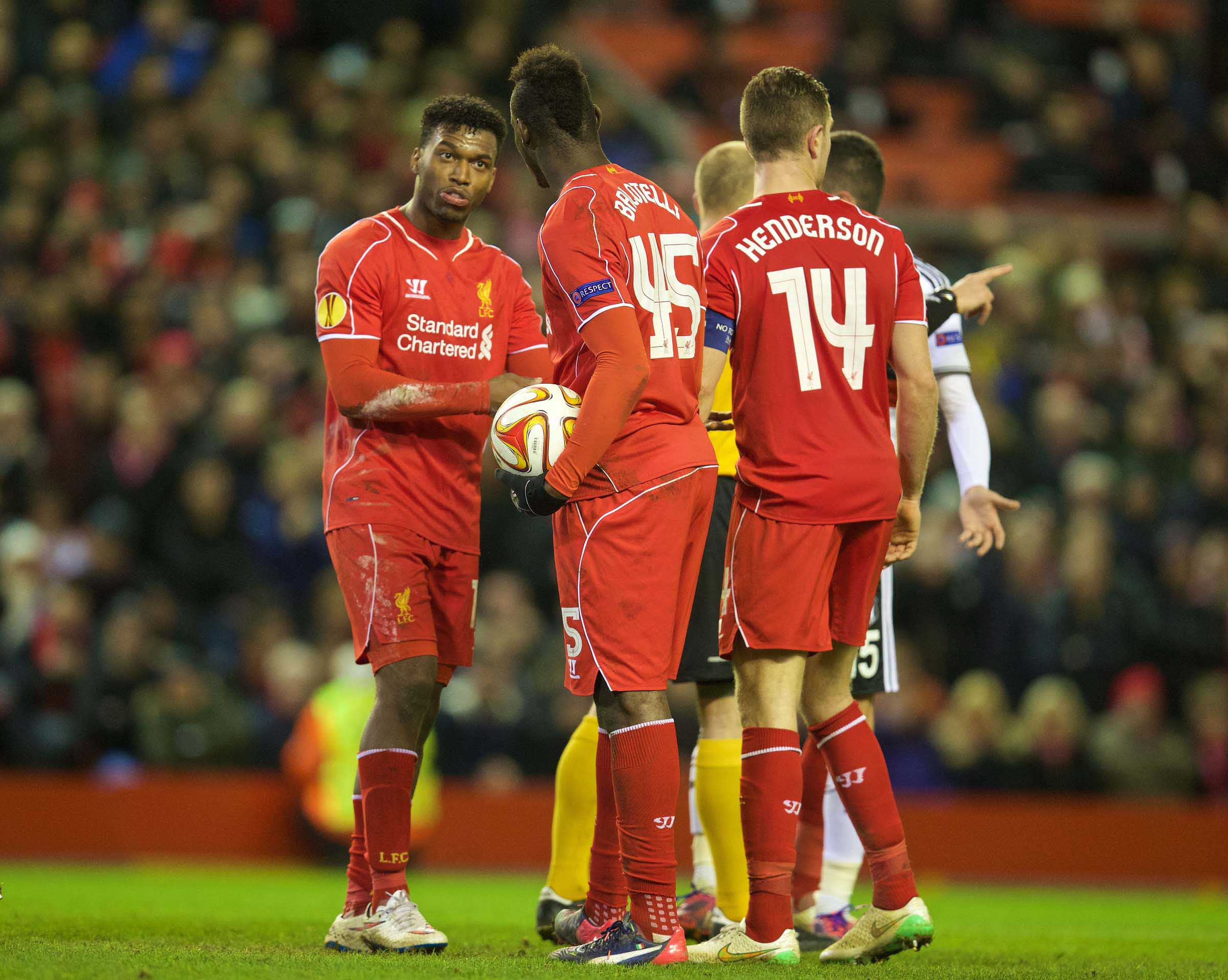 BEFORE the game Besiktas fans tried to set North John Street on fire. Perhaps an early sign that if Liverpool thought they were going to have everything their own way they should think again. 
Once the game had settled, it was clear the opposition were well drilled off the ball and tidy on it. They were going to take beating, and for long periods Liverpool didn't look like they had it in them. The effort was there but the know-how not.
I think the reason Liverpool struggle, comparatively, in Europe is that the opposition don't give us situations we thrive in. We are terrific in transition, turning defence into attack in an instant, but good European teams don't give you the ball cheaply in good areas. Recently we have broken teams down by increasing the pressure to breaking point. What Mr Atkinson calls 'turning the screw'. We get momentum and rhythm from waves of attacks and something comes off for us. Good European teams don't give you waves of attacks. You attack once and then they have the ball for a bit. Then you might get to attack again.
So you're maybe looking for a moment of magic from a player. The most likely being Coutinho, but he was off his game. Tired? Perhaps. It's easy to assume that given all the talk of him needing a rest. Maybe he just didn't play well. Worryingly, although he didn't do a lot wrong, Lallana doesn't seem to have a moment of magic in him. Ahead of them Sturridge's touch was much better but his decision-making not. I think he needs a few goals to relax. They'll come. You're also maybe looking for a bit more know-how, a bit more savvy, but it's a team, and a manager, short of European experience. I'm looking at the starting front seven and thinking that Alberto Moreno might have the most experience of European football. Which is a bit mad.
It was a first half where the most notable incident was a fella running on to the pitch and staying there FOREVER. Whatever 'Operation Anfield Exercise' is, it doesn't seem to cover pitch invasions. It's a good job he didn't have a bomb. Although he probably had time to make one. Aside from that Mignolet saved well from Ba after a horrible moment of déjà vu in front of The Kop, and Jordan Ibe looked lively, but didn't put a decent ball in all night. All of our play came down the right and Ibe had his man on toast, but too often it didn't lead to a chance. The ball selection wrong, or held on to for too long. He's young though isn't he. Poor old Moreno didn't see anything down the other side. His 40-yard pile driver seemed as much an attempt on goal as a cry for attention.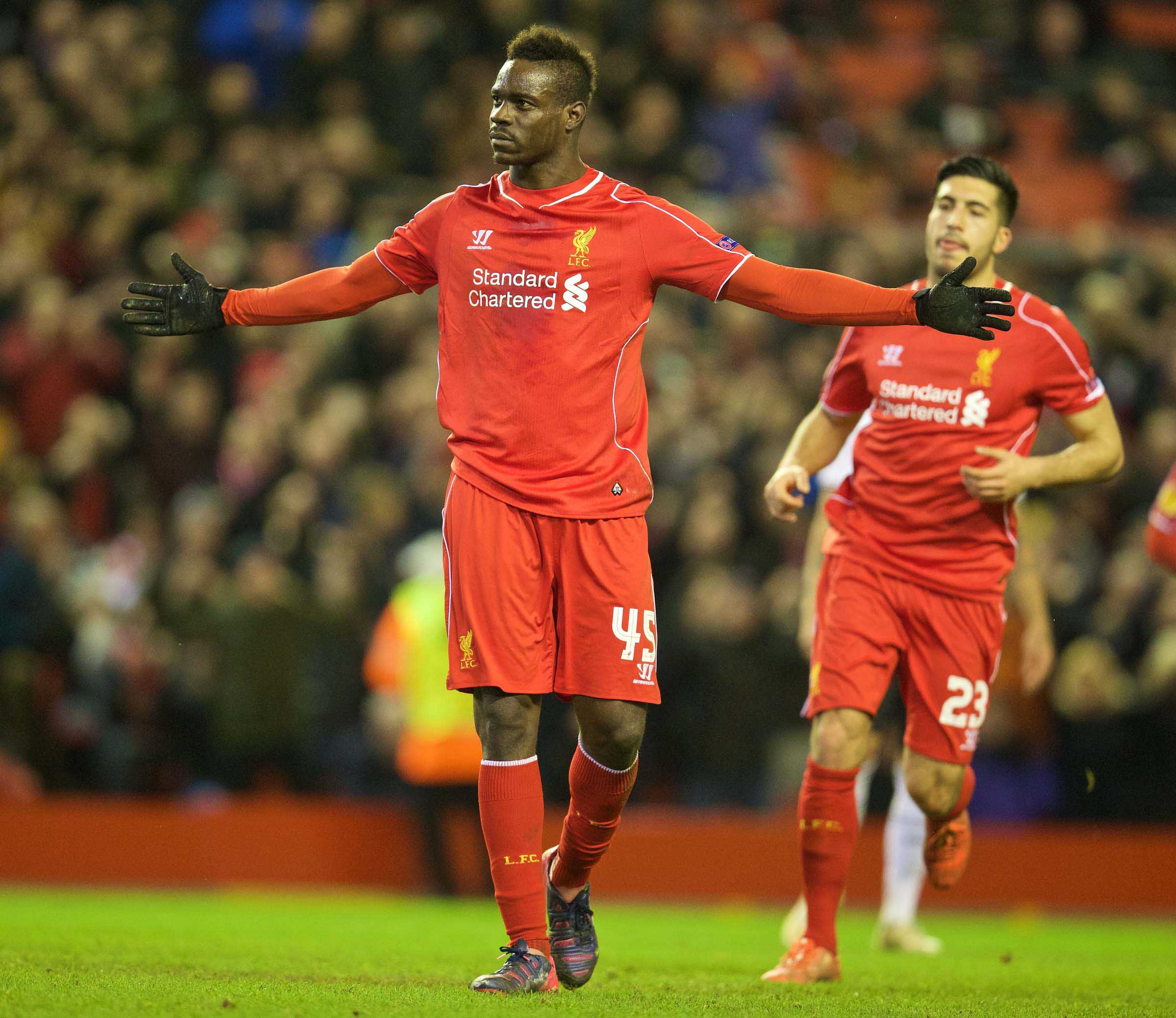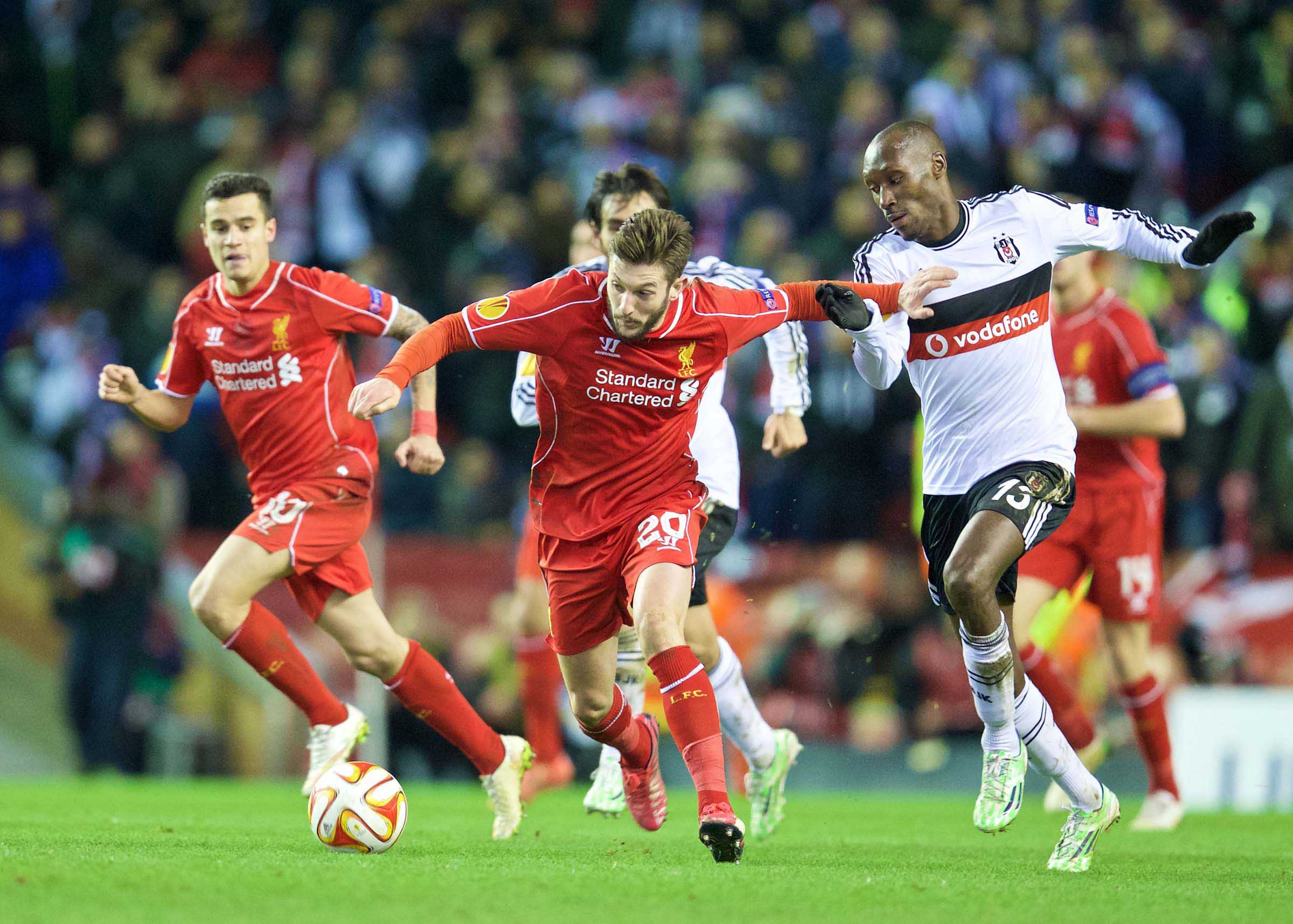 Second half started better and Lallana should really have scored after a defensive mix up. Then Balotelli comes on, along with Lovren, and immediately looks the best player on the pitch. His care over the ball immense. An immovable force doing loads of sensible things. He is clearly happier with another striker. He can just wander around being Mario. Giving everyone an outlet and then passing it on. Ibe gets the plaudits for winning the pen, but Balotelli does great in getting it out to him. And then there is loads of messing about before the correct penalty taker smashes it in.
I must say I don't think Henderson comes out of the whole thing particularly well. Quite why he thinks he should be taking it, I don't know, given the respective penalty records of the players and the fact that he'd been pretty poor all game anyway. But after that he is far too long in Mario's ear when he's spotted the ball and needs to be left alone. He's then in a strop for the rest of the game, giving a daft free kick away right from the kick off, taking a rubbish free kick in stoppage time, and then storming off the pitch at full time. He has said the right things after the game so hopefully he has realised he was being a divvy. He's meant to be club captain next year.
Anyway Mario has told us all to 'Stop drama now' so I will. And instead I'll turn my ire towards the bell-ends in the Anfield Road end, who think they can sing 'You're not singing any more' to a Besiktas crowd who had sung and shouted all game while their only contribution up to then had been starting the vomit-inducing 'Stand up for the 96' chant. Our fans make me cringe so much sometimes. The Besiktas fans weren't cringing, they tried to rip their heads off, and a steward went on his back in the melee. My friend Callum joked that our own fans were getting them all wound up before he has to go to Turkey next week. At least I think he was joking. After that we defended just about well enough, and we won.
1-0 isn't a bad result, all in. We'd have wanted more before the game, but you'd have taken it at 70. We should get a goal out there and we should go through. This team needs to get better at playing in Europe. But there is a big game at Southampton first.
[yop_poll id="31″]
[rpfc_recent_posts_from_category meta="true"]
Pics: David Rawcliffe-Propaganda
Like The Anfield Wrap on Facebook