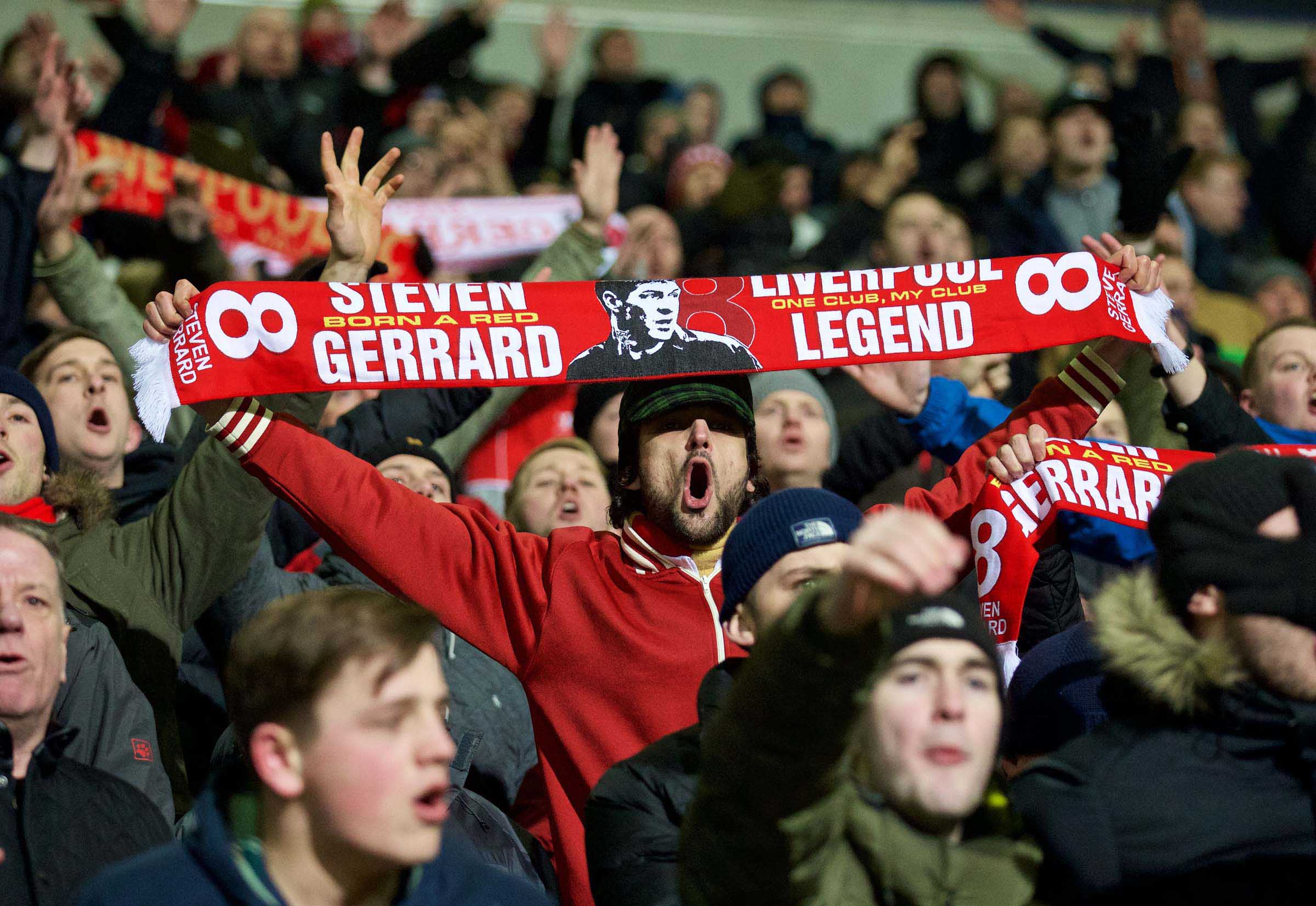 IF at first, you don't succeed…
I got changed in a bog last night. Student/truck driver behaviour (delete as appropriate) for a supposedly urbane man of 47 years.
The much-improved services at Rivington North — a hop, skip and a jump from the Macron/ Reebok/Bolton's ground — saw me cast off the suit, tie and shiny shoes to emerge, a la Superman, in jeans, warm boots, thick socks and a bobble hat bought in a Harlem flea market. Despite the confines of a tight cubicle, I wasn't wearing my undies on the outside.
The justification for such nonsense is that I was going straight from work; a handy meeting in Wigan finishing at 4.30pm. And, I've started going the aways again.
Me and the current Mrs Nev had a chat before Christmas. I was a bit depressed. Not the clinical stuff that eats away at braver souls than I, but I was pretty down, nonetheless. Putting on the bright, cheery Nev exterior for my friends and family was tiring me out, along with tense, stress-laden meetings, long hours, a terminally clogged M62 and M6, and the general pressures of modern life. I didn't feel great. I wasn't drinking to excess but I was getting pissed dead easily. Something definitely wasn't right and I must have been a nightmare to live with for the wife and kids during the week. I know that, because they told me, but only after I felt better.
I was living purely for the weekends. You can't nourish yourself on the 5/2 diet, nor can you on the 2/5. Mrs Nev recommended, and I readily agreed, I should try to make some more time for myself; don't drive myself mad with work and get back to some of the things I always enjoyed. Which brings me back to going the aways; a prospect I couldn't even stomach in the autumn when I sat lame and mute on the couch, in a bit of fog, as the likes of Newcastle and Palace tore us asunder.
There's no denying that Liverpool's autumn malaise was contributing to my downcast time before Christmas. In truth, the title near miss in May hit hard. My lad sobbing into my shoulder post-Chelsea; my dad not knowing where to look and feeling it just as bad. My lovely sister equally broken by it all. The lads just getting on with it because that's all we could do. We know, more than any other football tribe know, it's not a matter life and death; but it can still break your heart. The end-of-season parties felt flat didn't they? A bit forced.
In September, October and November I agonised over and over again: how much of what I'm feeling is down to the Reds being utterly shit? Someone once said that football is war without bullets. I certainly wasn't "winning my battles" in life but, I repeatedly told myself, there are more important things in life than football and Liverpool's consistently terrible form. Football will always remain the most important unimportant thing in life. How many of my issues were down to the myth of Mario Balotelli, I'll never know, but the Reds certainly didn't help; not in the way they have in the past when darker times have been enlightened by the camaraderie of an exultant Kop.
Anyway, at the height of my personal angst, I took a bit of time off work and I went out with my mates to watch the Bournemouth game. Five pints and a 3-0 win. Medicine. Over Christmas — the stresses and strain of work and other stuff out the way for a bit — I felt more like my old self. I was back at work like everyone else in January. Mentally, I'd been out as long as Sturridge, like him with more than a few setbacks, but like the lovely, wriggly lad himself, I was back now too — without the dance — but only because my dad would disinherit me.
Villa, in Gutmann's car, was a wine-fest with the ebullient Atko in tow. And a kiss for Lucas in a massive Ricky Lambo piley. Chelsea was naughty, a train down and an insane coach back with my mucker Chris Maguire, shoehorned into a work schedule that definitely doesn't embrace cask ale, wine and whisky combos and 5.30am attempts at putting a yale key in a Crosby front-door. Nor did it particularly fit with the patient Mrs Nev's idea of "doing stuff I've always enjoyed". I'd have to take slight issue with her on that one. If you're reading this, thanks babe, Luv ya XX
That's enough self-indulgence to last a lifetime. At least I hope so. Not like me at all.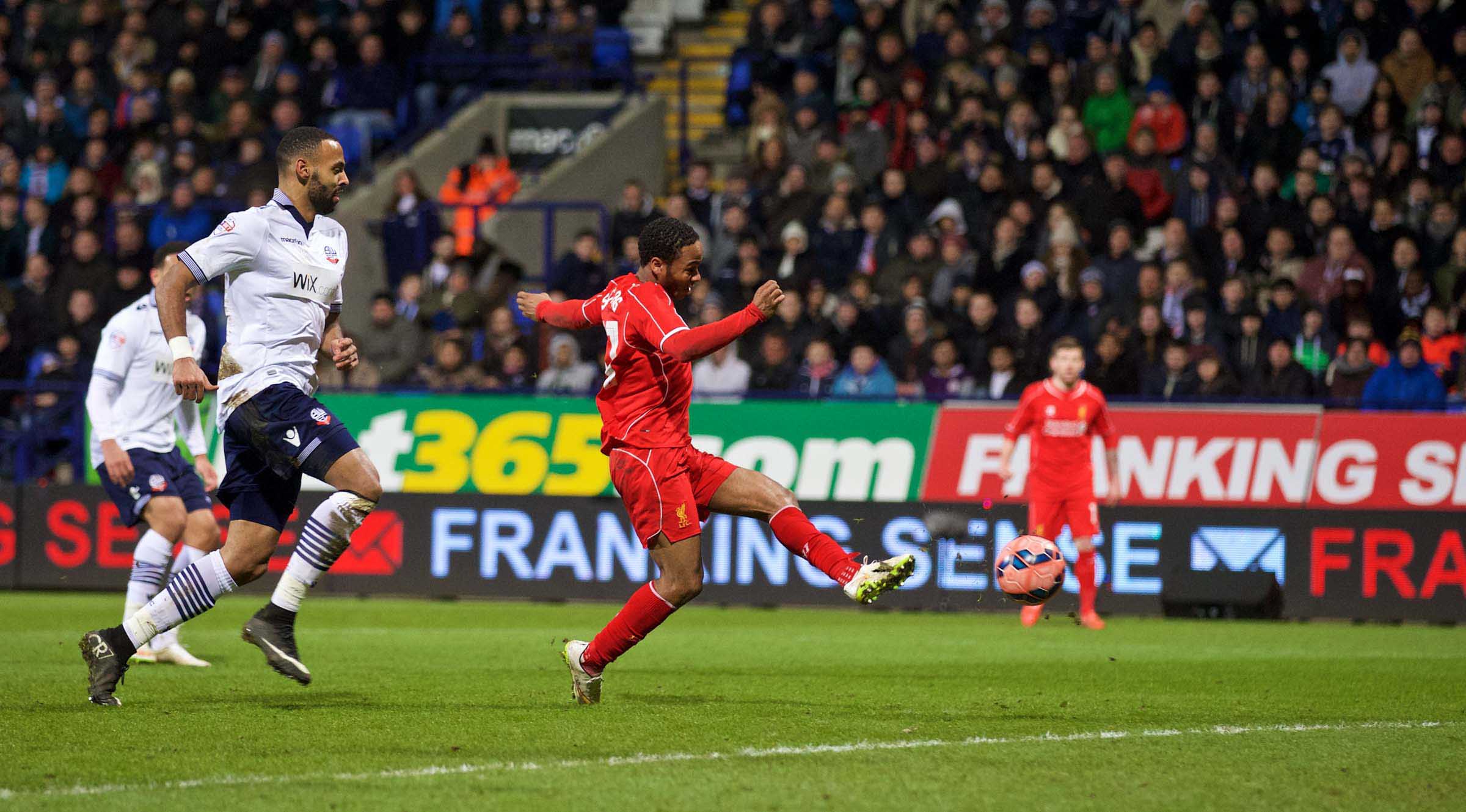 On to Bolton. The first game was a bit weird, I thought. The bounce of the ball was perverse at times and despite a decent performance, albeit with a slightly weakened team, we were unlucky not to win. Their keeper was outstanding, but from early on I had declared "it had 0-0 written all over it".
In footie sometimes in the era of over-analysis of every tactic and substitution we sometimes forget the ball is round. It is prone to bounce in funny directions, often loads of times, in the same game. They call it "one of those nights". If you're reading this thinking, "that Nevin's still a bit doolally"; it was Platini who said that thing about the ball being round, and he's not at all mad is he? Oh alright, I'll leave it.
Actually I won't leave it. I'm going into full rant mode for at least another sentence or two.  You know when you're playing Sunday league or 5-a-side and you hit the inside of the post, or the underside of the bar? Which words and/or exhortations do you generally hear? "Arrrgghh… Fuckineeeeeeeell, unluckyyyyyyyy". Commentators say the same, albeit without the expletives, and there's the thing. It's just unlucky, not all down to bad finishing. It can be dispiriting seeing the woodwork (even though it's more of a clank off the metal frame of the goal) rattled time and again. One must show strength in the face of adversity and keep on carrying on. *reminds self I'm not that fat bastard Churchill and it's not the war. 
Back to Bolton. Park in the Tesco. Sit in the car for 90 minutes with the heaters on wearing a woolly hat. Time my entrance, have my one pint. Meet up with nice Johnny Milburn and watch his beard greedily ferret away at least half of his pie.
I'm in Row H behind the goal. Great view, but can't see fuck of all what's going on at the other end, which is handy because there's fuck all going on. Sterling curls one against the post. The round ball bounces the wrong way off the white metal.
At half-time, funny Adam Melia's analysis is that it "isn't very good". Milburn and I can't be arsed queuing for an acceptable second drivers' pint, but Gibbo turns up laden with ale — "as much I as could get" — and kindly offers us the surplus pint. We share it. How nice. I also see Herr Keiner, resplendent in his Hannover 96 bobble, Ben, Paul (and his young charge) and Walshy from my row in the Kop, Emily and Gareth, and the fella who sold my Mrs a car with a dodgy alternator back in September. He looks stressed, a little red in the face, so I leave him alone. He's a Red and he's getting on.
It's a cold, cold night in Woolsville, but all the Reds are here. When Ian Ayre (that's Ayre, not Ayres you recalcitrant over 60s!!!) and the "club" go on about that "LFC family" they don't mean this, but they should.
Second half starts without me. Too busy chatting as usual. I'm sober as a judge but can't find my seat so I muscle into row M. I prefer the nice old man — no doubt a Kop veteran who loved Jimmy Melia and the Reds who wore white shorts — to the dourest of dour Lancastrians I had in my ear first half.
They get a pen and score. It looks like a dive, but from 100 yards away, it's hard to tell. What you can see is a ref who gives it instantly — he can't wait to give it. A pen against Liverpool is a ref's wet dream. I'm a biased bastard. It's far more fun than being an over-analytical bore. "Fuck off (Anthony) Taylor" I shout, "you bent twat". I'm 100% right. Except that the ref is Roger East, who will now join the ranks of Pat Partridge, George Courtney, Phil Dowd and many more in a list of officials targeted by my psychotic hatred.
Brendan shuffles his pack like a dealer on speed. He has to bring off the injured Markovic and Lallana, but sober for once at the match, I notice about seven positional switches as Gerrard, Can and the newly-introduced Henderson oscillate between the vertical and horizontal lines of his 3-4-3. What was I saying about tactical bores? I'll leave it to you, Brenno on Saturday. I'll be too pissed, and too troublesome, to notice who's playing, especially so for a 5.30pm KO. Take that and stick it up your tunics you workshy bizzy chaps and put in a shift. Soz abar us footy types.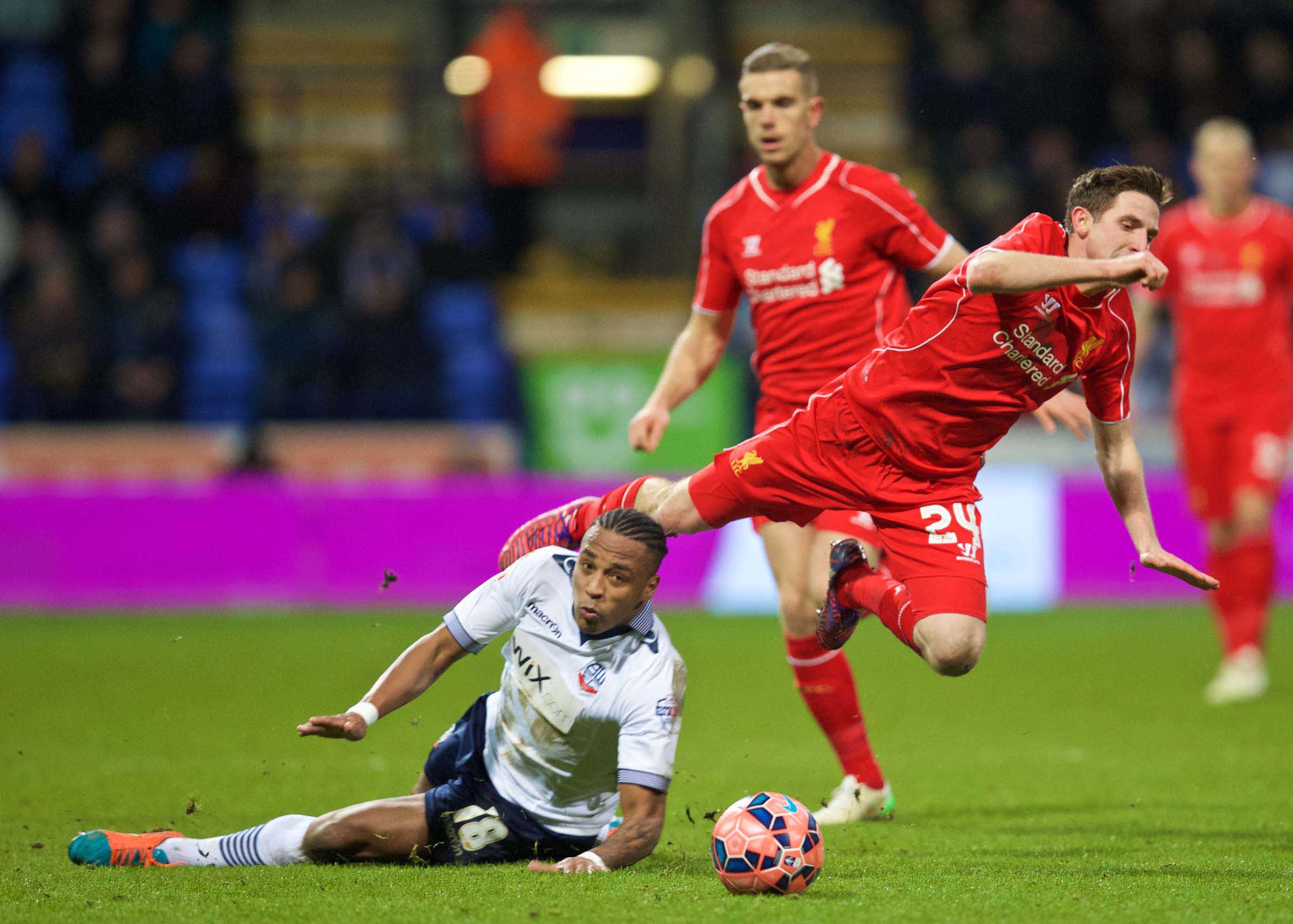 The clock in the corner is ticking. 25 to go. We haven't had a break in this whole tie. But then, a reprieve as Danns goes for a second yellow that could've been a red on its own.
We ramp up the pressure. Can, strides likes the proverbial colossus, into midfield and smacks a beauty against the bar. Henderson, he of endless energy and fucking shite finishing, has another deflected against the post. The Reds are doing "Suarez 2011-12" impressions; knocking more hell out of timber than Woody the fucking Woodpecker. On each occasion, the round ball bounces the wrong way. Without the intervention of post, or bar, or goalkeeper, another clean Sterling strike is blocked on the line. Unlucky. That's what it is. One of those nights, except that there have been two in this tie. The magic of the cup? Maybe, though it's sad to see Bolton's stands half full, contrasting with a packed away end.
In terms of cup exits over the years, it's the B-curse — Brighton, Bristols Rovers and City, Blackburn, and now Bolton again.
They say, that if at first you don't succeed then try, try again. That's a decent mantra for life, not just football. Liverpool do. They keep their nerve, they keep passing, they believe in what they do. No need for a plan B, just make plan A better. The majestic Emre Can (fuck off with the handsome shouts, you tarts) scoops a delicious lob (on) over the Bolton last line and Sterling volleys home through the keeper's legs. It could easily have hit the goalie. Football is about luck, but you do make your own, and here Liverpool do so by not thinking that everything is against them. They keep on going.
Extra time looms — not ideal prep for a derby at the weekend — but the ref adds on five for stoppages. Liverpool go again. Will everyone please stop saying 'Go Again'? Please! I fucking hate it.
Coutinho has been playing on a different plane for weeks. While Liverpool have got steadily better, our Phil has made quantum leaps; leaps so high that he's on that different plane. He can't shoot for toffee, though. Such a shame, but it doesn't mean he isn't brilliant. Is that a double negative? There's nothing negative in what happens next as his dipping shot goes in off the underside of the bar — bouncing the right way this time. We're into round five.
The younger lads go off their collective swedes in Row N and the old man next to me gets a barge in the back. Is he bothered? Is he fuck. I place a protective arm round him and say "what a goal that was". He smiles and retorts "deflection lad; a bit lucky". He's right, I think. But still a great goal from a great, great player. Our Phil; that's his name.
More than anything else, as I make my way back to the car, I just feel happy. Cheered up by the Reds over the last couple of months; Reds on and off the pitch. Cheered up by the aways. Life is good, though sometimes it's hard to see the wood (not the woodwork) from the trees. On the way home I get texts of the kids — "another good win" from expressive young Sam. "I wish Gerrard would hurry up and retire" from the more caustic Carla. Well he is practically retiring soon — hopefully at Wembley in May.
That'll be some away trip, too. Our name's on the cup, I tell thee.
Goodison Saturday. Any spares??
[yop_poll id="27″]
[rpfc_recent_posts_from_category meta="true"]
Pics: David Rawcliffe-Propaganda
Like The Anfield Wrap on Facebook