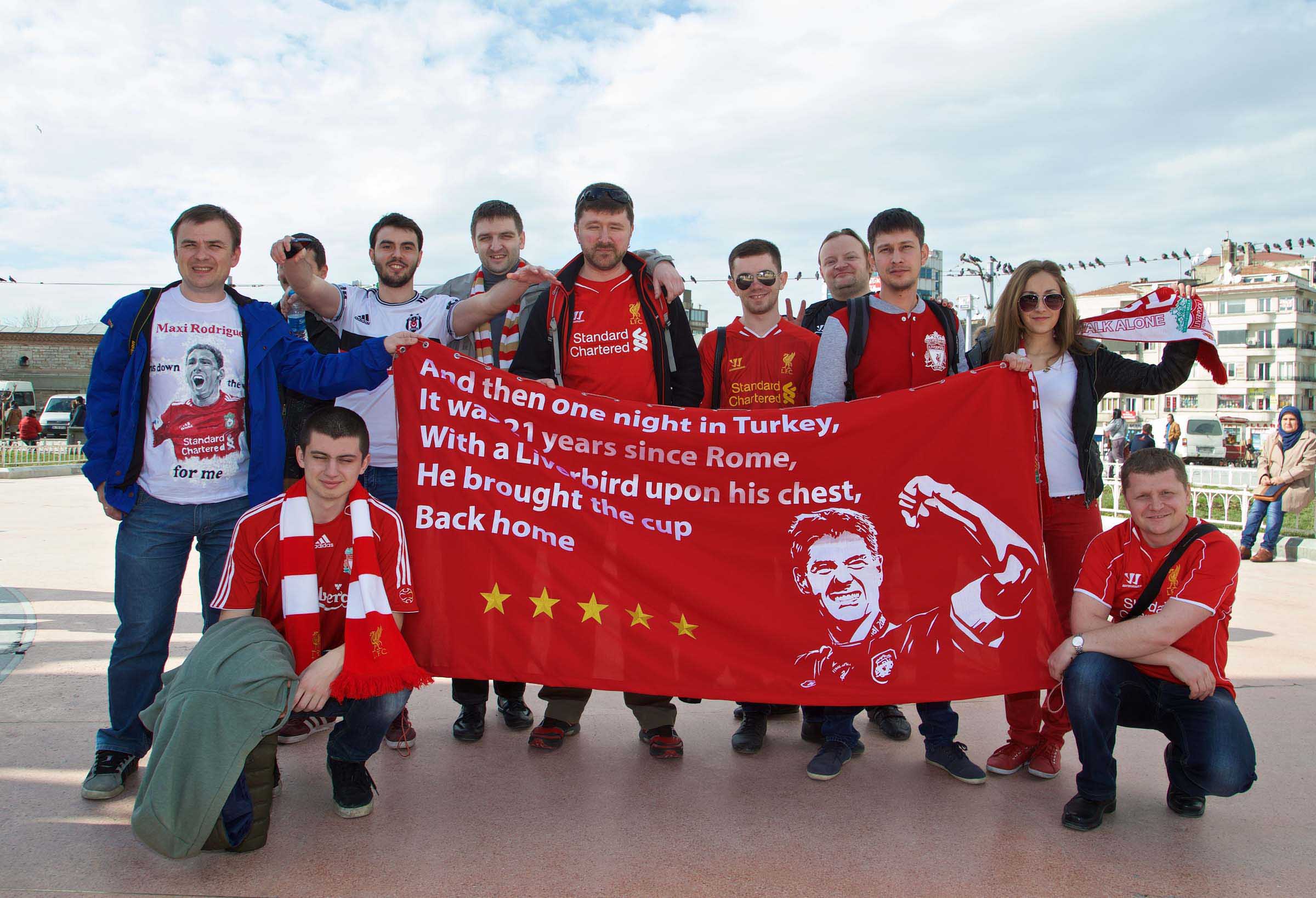 I MENTIONED in conversation on Monday night that the irony of all this boundless positivity that I post here is that I am — and everybody that actually knows me will happily attest to this fact — a thoroughly miserable get. A Leonard Cohen and Joy Division fan, the kind of guy who reads the last page of a book first in case he dies before he gets there.
(Yes. I stole that one. Off Billy Crystal. Credit where it's due etc.)
Given all that, is it strange that I'm so excited at the idea of going back to the Ataturk with a squad that seems to be stretched to breaking point?
That transfer policy in the summer? One of the things that I was stupidly optimistic about? The one where we added quality in numbers? It's only bloody worked hasn't it? Brendan may not be rotating that first 11 very often but the choices from the bench? Game changers every one of them. Changing the game on a pretty regular basis. We have depth, proper depth. Unless we suddenly lose lots of first teamers.
We've lost lots of first teamers. Stevie and Lucas, obviously. Glen to sickness (which we may well take as a relief). Jordan sat at home nursing a knock while his mates are on the plane — aside, does anyone know who's captain tonight then? Skrtel? — Mamadou apparently ready to train on Saturday but not yet. Lazar on this daft suspension for something that was barely a red in the first place and Philippe finally given the rest he needs in order to devastate City's back four on Sunday.
Technically speaking, that's six of our possible first choice team sat in front of ITV4 at 6pm like most of the rest of us. Could be seen as a concern that. Fielding a weakened side against what we saw last week to be a very good Besiktas side.
Except it's not. Not really. A concern, that is. Realistically we're looking at a side that probably looks something like this:
Mignolet
Toure Skrtel Lovren
Can Allen
Ibe Sterling Lallana Moreno
Sturridge
And yes, that's the order I intended it to be. I'm not having the 3-4-2-1 idea, I'm firmly of the belief that we play more of a 3-2-4-1-1 anyway, the wing backs are way ahead of the two central midfielders. (Although, having sat alongside Steve Graves on the podcast, I'm fully aware that there are people around here who are FAR more tactically astute than I).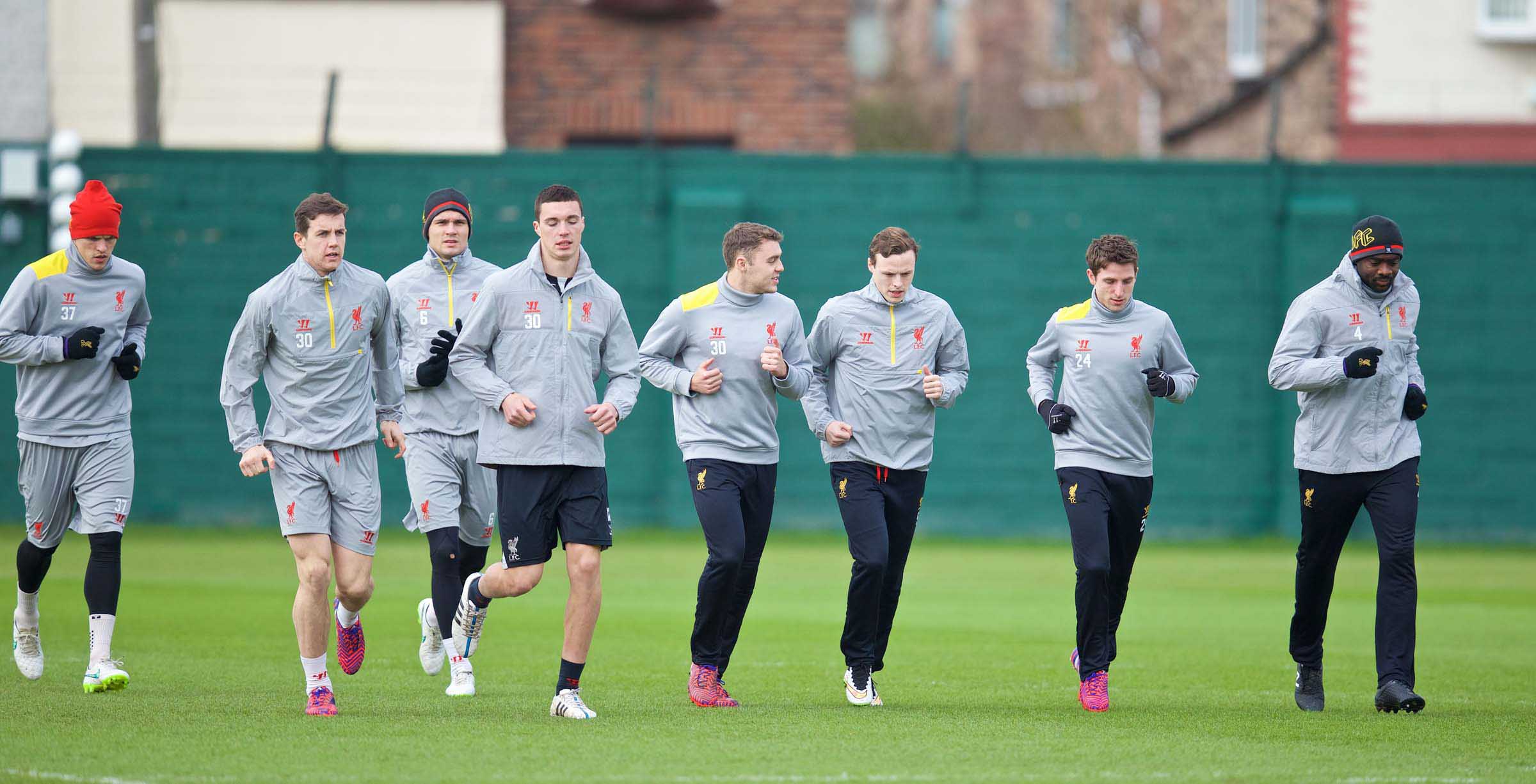 It's a fine, fine line up. Sits perfectly with how we play, shows the depth of the squad. It's just the bench that begins to look a bit thin, starts to lack options.
The first names that spring to mind are Balotelli, Lambert, Borini and Manquillo. Obviously add Ward to that as the goalie and we've got five but it's a very attack heavy group of players and there are two spaces there. (Unless the world wants to shout other options at me).
That's where the excitement jumps in. Somebody could make a surprise name for himself tonight and it could be one of these:
Williams, Lussey, Brannagan, Sinclair, Fulton.
We've taken five of the youth team with us. Five promising lads who may just get the chance to show what they can do. Jordan Williams and Jerome Sinclair we've seen in first team action already, and both acquitted themselves well but Jordan Lussey and Cameron Brannagan are yet to display their talents above the under-21 level. Midfielders both; central and attacking, Williams being more defensively minded. You would imagine, given the paucity of cover for our last two remaining central midfielders, that we could see one or two of the three on the bench tonight. (Sinclair would presumably be behind the three bigger name strikers, Fulton as a goalkeeper probably sits behind Danny Ward.)
The point has been made on Twitter this morning that it's the likes of this competition that has made Harry Kane into the player that he is through the sheer strength of performance that he was able to display in cup competitions. Brendan's shown what he's willing to do for young players that show aptitude and attitude; he's made Raheem a star, and made Jordon Ibe one of the first names on the team sheet for most of us in the space of a fortnight. If you're called on and you show what you can do then you'll get used.
Who's to say that tomorrow morning we're not talking about Brannagan, Lussey or Williams the way we talked about Ibe after the derby?
And if you're going to start a Liverpool first team career then Istanbul is one hell of a place to do it.
[rpfc_recent_posts_from_category meta="true"]
Pics: David Rawcliffe-Propaganda
Like The Anfield Wrap on Facebook