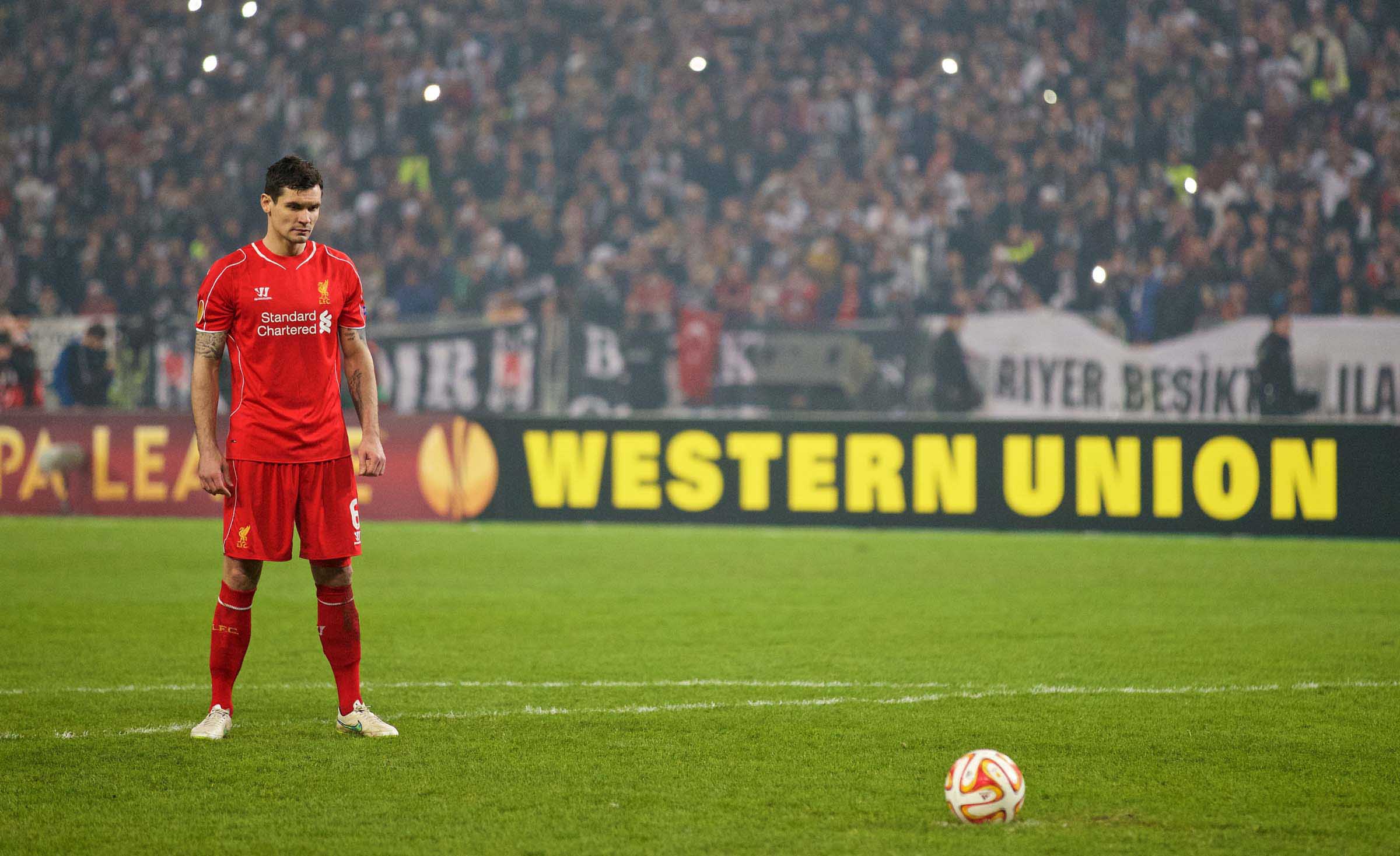 IT'S the easiest thing in the world, accusing players or a team of not trying. It appeals to our basic mindset as humans. It's not going well? Run harder. There is plenty of debate about how much Liverpool tried — or indeed should have tried — in this tie already. And many of the people who were saying Liverpool shouldn't have bothered with the UEFA Cup, were also moaning at the players once the game kicked off for not putting in more. That's football fans for you.
Liverpool turned up in Turkey with a weakened team and nothing on the bench. How much does this say about Brendan Rodgers' appetite for this competition? Was he trying to win it? Did it send a message to the players who played about how much focus they should put on it? Especially given how little the manager has rotated recently. Or did he simply have to rest certain players at some point, and decided tonight was the night? Did those selected go through the motions in parts, reflecting the clubs apparent priorities, or put in everything they could, but ultimately fall short?
It's a tough balancing act for a manager and a squad who have so much to play for this season in a relatively short space of time. Despite Liverpool being favourites for the competition, rather ludicrously really given this side's pedigree in European football, the FA Cup looked a more likely win. Between that and the race for the most lucrative — and depressing — prize in English football, the manager decided he had to leave a few at home. Ahead of a big game so early on Sunday (it's practically Saturday night) the question then becomes how many, and who you can get away with.
What we've ended up with feels like the worst scenario. A hideous middle ground. 120 minutes on a tough pitch less than three days before a key league game, and nothing to show for it. Key players down with cramp and others hobbling off. Unbeaten runs lost. Players dejected and one in particular rock bottom. The manager gets it right if he leaves a couple on the bench and you get the result. He's proven right if he rests a load, gets beat but ultimately achieves great things (think Burnley 2005). If you leave a few at home, end up having to play 120, and then lose on penalties with casualties on the way….
It all should have been so different. Liverpool played well first half and Besiktas looked rubbish. Can and Allen looked great in midfield, controlling the game and complimenting each other perfectly. The defence looked solid, any small mistake by one covered by another. Up front, Balotelli was holding it up and frustrating the opposition, fouled by five different Besiktas players in the first half. Good chances were created for Sterling and Sturridge but spurned. The former still not confident enough with time and decisions to make in front of goal. The latter over-thinking everything currently: not sharp enough to trust his instincts, or seemingly his right foot.
We went in 0-0. Annoying, but largely fine. See it out and we're through. Maybe even find more space on the break as they push forward and win it. They hadn't shown anything. Only Ba likely to score and he looked the least fit player we've faced since Ross Barkley at Anfield last season. We'll be sound.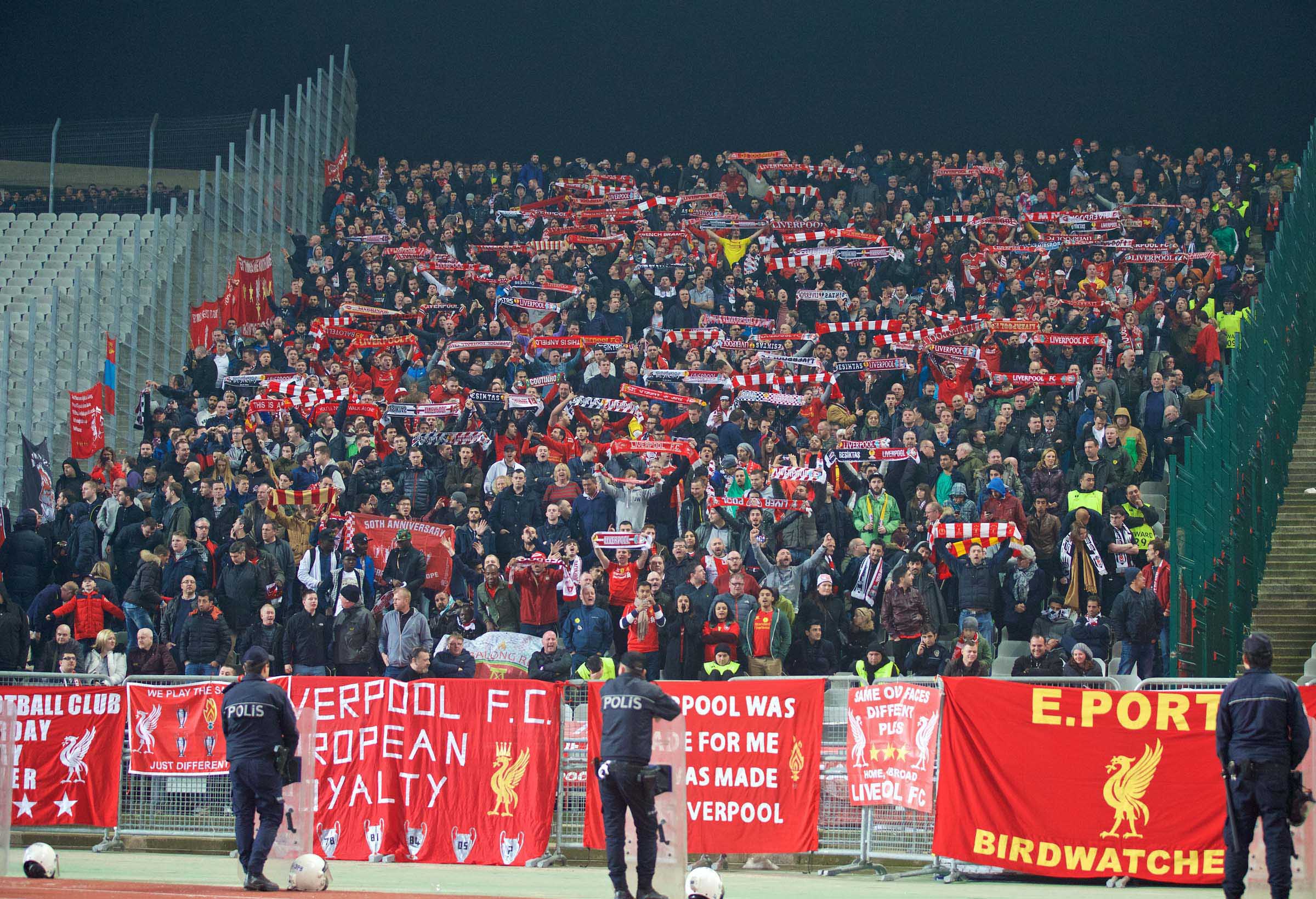 But second half they showed more. A mixture of tactical improvements and some more of that good old fashioned running round we talked about earlier. They realised our three centre halves weren't willing to bring the ball out and stepped off them, instead covering the available passes.
If  Can had been at the back, or even Johnson or Sakho, they wouldn't have been able to do that, and a man would have had to go to them. But our three centre halves, although comfortable enough passing, weren't willing to carry the ball and so things became much tougher for the midfieders and wing backs. They were receiving the ball under the pressure and were quickly crowded out. To confound the problem Balotelli's touch went and Sterling and Sturridge couldn't find theirs. As a result the ball kept coming back. And back. And back.
But still we held relatively firm. We're much better at the back now. It takes something pretty good to beat us, and I didn't think they had it in them.
Until they did.
Balls.
What have we got to go back at them now? Seemingly nothing.
You can analyse a manager's selection. You can analyse the most bizarre fifth-choice penalty selection of all time. You can analyse what he does during the game. But there always has to be context. I saw plenty crying out for substitutions but couldn't see an obvious change. Lallana was one option, but he's hardly proven himself to be reliable in pressure situations. In the end he comes on for Balotelli, who hasn't started in four months and had perhaps punched himself out. Manquillo comes on for Ibe and can't get in the game. Rickie Lambert comes on late and, well, yeah. Then we lose on penalties. Not a man in the world thinking the Liverpool fifth would go in.
I've seen it said already. "We're better out of it." Is this true? Like 2005 only time will tell. Me? I'd rather just win football games and let everything else sort itself out. This could have been a big win for a team low on experience in those sort of situations. Another example that we don't lose football games easily, even in the most hostile environments. Instead we're out, beaten, and with possible injuries to boot.
City on Sunday. Set your alarm clocks
– Read how Neil Atkinson rated the players
[yop_poll id="35″]
[rpfc_recent_posts_from_category meta="true"]
Pics: David Rawcliffe-Propaganda
Like The Anfield Wrap on Facebook