STEVE Gerrard Gerrard. So good we named him twice. Like all good things him and us is coming to an end but does it really have to be so soon? On the surface, at face value, perhaps, yes, the time is right. He is nearly 35 and his star is clearly no longer in the ascendency. We — LFC — are a young team that need to move on and evolve away from a reliance on a talisman who is finding being talismanic harder with each passing month. The proud man himself doesn't want the twilight of one of Liverpool Football Club's greatest careers to be characterised by secondary billing.
'The club has done all it can to keep Steven,' assures manager Brendan Rodgers. Stevie's best mate, Jamie Carragher, isn't so sure. He keeps hinting, posing the question: Did the club do it all it could to keep Gerrard? Jamie must have a point. There's always more that can be done to persuade an employee to stay with an employer. In football, the conversation's limits can be measured in zeros on remuneration packages.
Of course, Stevie G is above it all being a question of money. He's a rich man anyway, but more importantly he's a noble man. "It will never be about money with Stevie," assured Brendan just a month ago. We know what Brendan means and we also trust Gerrard. But, it's never 'never about money', especially for footballers primed to be signing the last big payday of their careers, and most likely, their entire working lives.
Also, it being about money isn't about it being about money. Despite what Disney taught us about rich people like Donald Duck's millionaire uncle Scrooge McDuck, they don't tend to see the acquisition of wealth as an opportunity to bathe and frolic in mountains of gold coins, or wear unnecessary furs and carry a cane. Rich people, like poor people, make plans with money. To imagine that people see themselves as being satisfied with finite sums of money is a failure of imagination.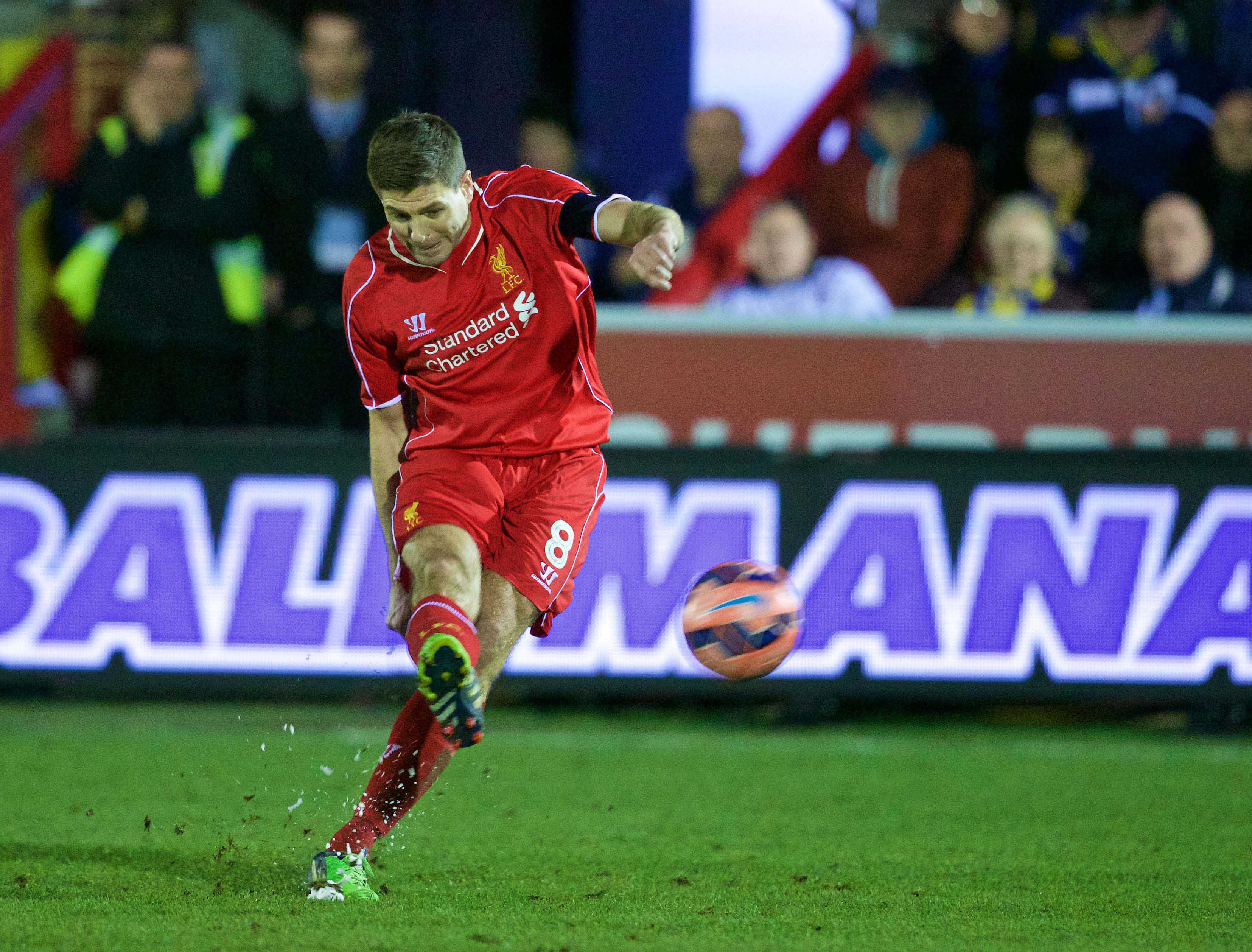 It doesn't all have to equate to wanting to own yachts, mansions in the tropics, or having influence at court, either. It can be about making wider family and friends comfortable. Why the concept of family wealth sharing is only readily applied to lottery winners is a bit bizarre. Gerrard wasn't born to wealth, and certainly comes across as a man who would take his family responsibilities extremely seriously. What's an extra couple of million quid to Stevie G? It's a chance to set a struggling family member up in business. It's a chance to fund parents retiring to a dream home in Spain.
Amidst the motive spectrum that ranges from pure greed to pure philanthropy, is perhaps a simple requirement — he'd quite like to maintain a lifestyle he and his family have gotten very used to. Not just maintain it in the immediate future but for the further 50 years he may be planning on staying alive for. That's 50 years during which he has to contemplate that his earning powers will be a mere fraction of what they once were.
It was never all about money for Steven Gerrard but it was never not all about it either. Proclamations about restricted playing time don't really add up as a genuine reason to call time on a career that still clearly has mileage in it. Gerrard is proud, but he's not a vain idiot. Far from it. He can look down the road at Ryan Giggs's example, and Paul Scholes's to an extent, and see that legends are not inherently diminished by reduced playing minutes.
As with Kenny Dalglish's latter playing years, there is enough precedent to show that a great who takes steps back, is exalted again and again as he returns periodically to the fray to save the proverbial day.
Gerrard cited the lure of a new country and a new lifestyle for his family as a major factor in his decision to call time on LFC. Like all the other reasons it will be the truth. A truth though within a context. Does Steven want to play less for Liverpool, get increasingly criticised by fickle fans, and all for the modest price of a two-year contract with no promises as to the thereafter for a package fee of about £5-6million or does he want to experience an exciting new lifestyle, in an unpressurised work environment, for say £12m?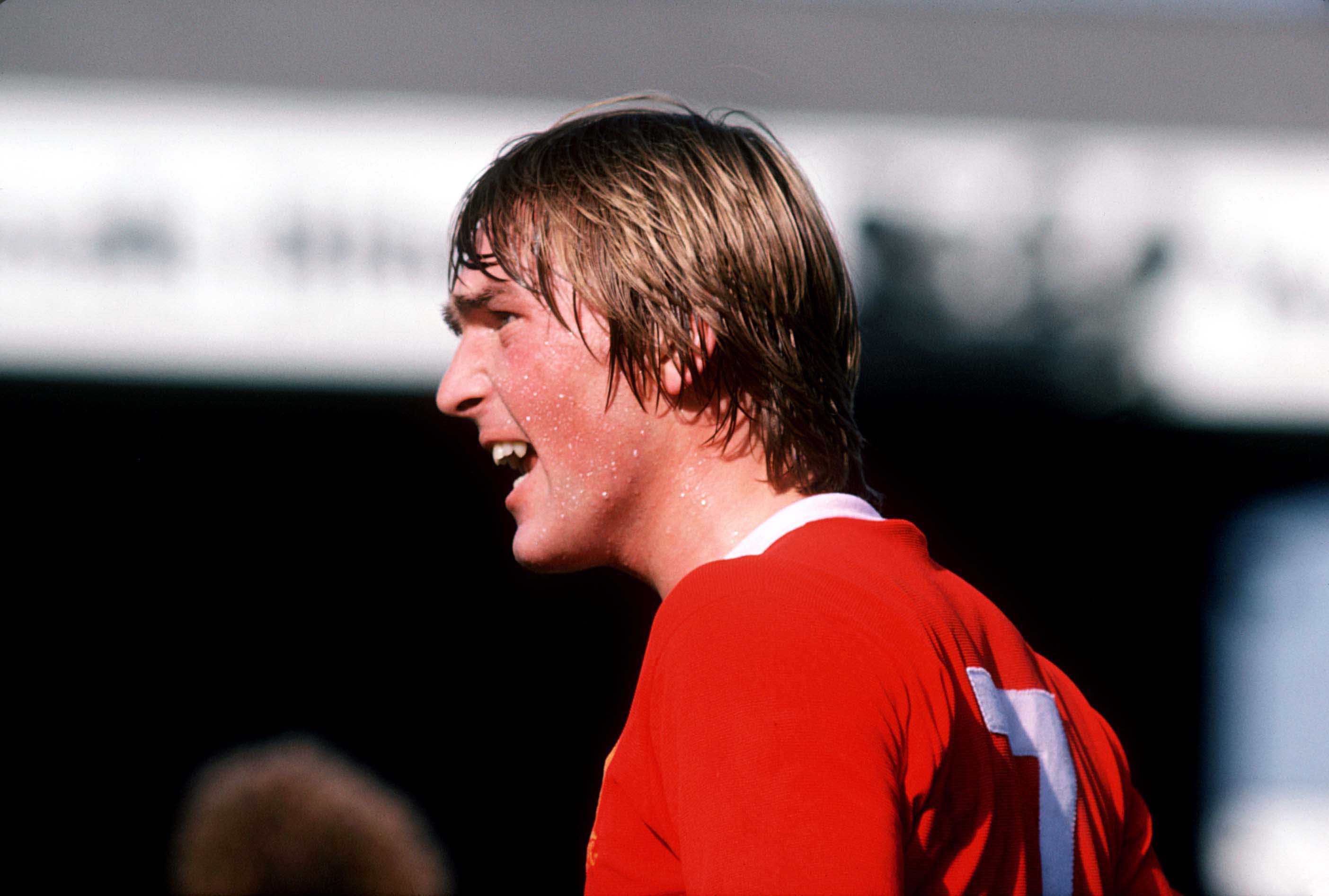 Or, would a contract worth about £10m over four years from his beloved LFC, that allowed him to smoothly segue from player to coach, be more attractive than effectively retiring a glittering career prematurely to play mainly with League One standard players in a country that lacked any real passion for his sport?
Let us be under no illusions. LFC could have persuaded Steven Gerrard to stay. They (the manager? the owners?) decided that the price on the ticket simply wasn't worth paying. Gerrard isn't leaving Liverpool, Liverpool is retiring Steven Gerrard. Behind the doublespeak of statements that 'the club has done everything to keep the player' are, again, contextual realities.
The statement should have read: "Bearing in mind that Steven Gerrard is nearly 35, and he's had quite a few dodgy games this season, and you know he puts a bit of pressure on us to play more, and he's deluding himself a bit, and maybe too influential in the dressing room, and let's face it he's hardly going to get better next season, we did our sums and thought that he would only be worth keeping if he was prepared to accept the minor humiliation of being reduced to the sort of wage we'd pay a squad player like Joe Allen, so by offering him about that we think we were being generous, and that you could say that equated to doing 'everything possible to keep the player'."
That's the rub. It wasn't presented to Stevie G like that, but he and his advisers knew what the Joe Allen-shaped package represented. It meant 'we want you Stevie, but not that much'. People in the key positions know what they are doing on this one. They are making a bold decision. They may be making the right decision. Funny though, with each passing Steven Gerrard goal it just feels less and less like it.
Let's hope, if little else, the great man himself is angered to new heights and one last mighty hurrah. Let's hope too that positions can be shifted, minds changed, and the greatest of careers extended beyond the wastelands of a minor football jurisdiction, an ocean away.